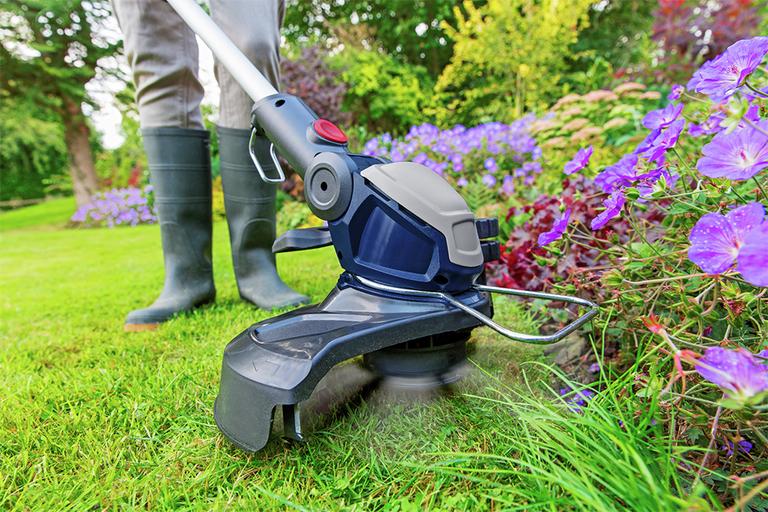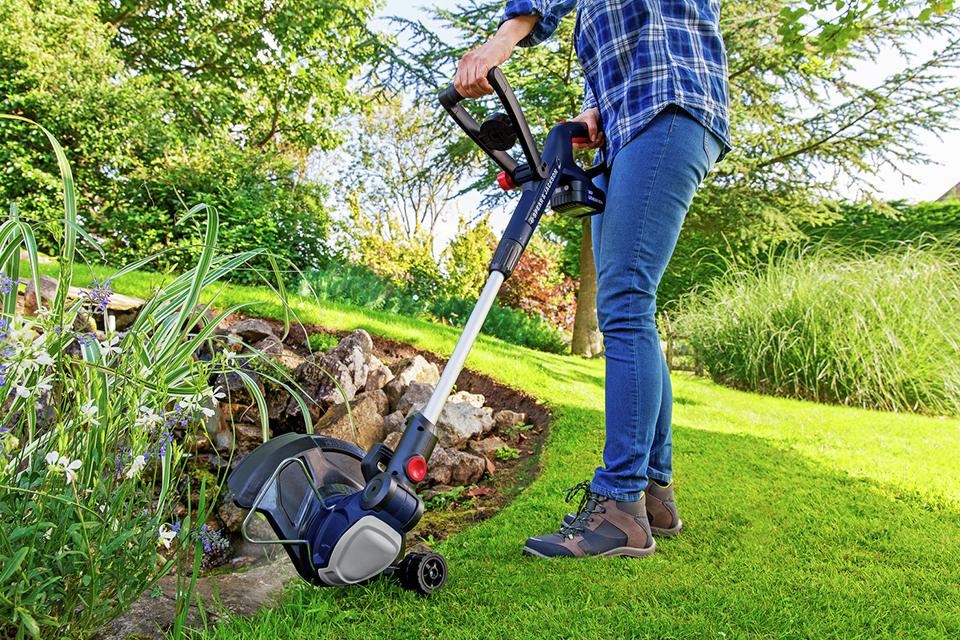 What is a grass trimmer for?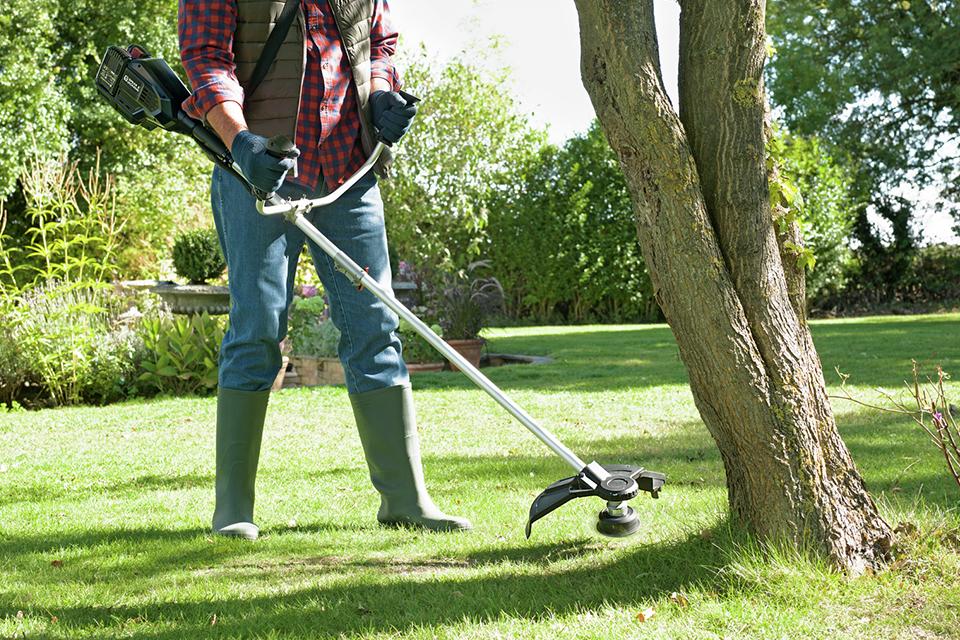 Lawns
A grass trimmer is ideal for finishing off a cut lawn. It makes light work of any leftover strands, helping you achieve the perfect cut.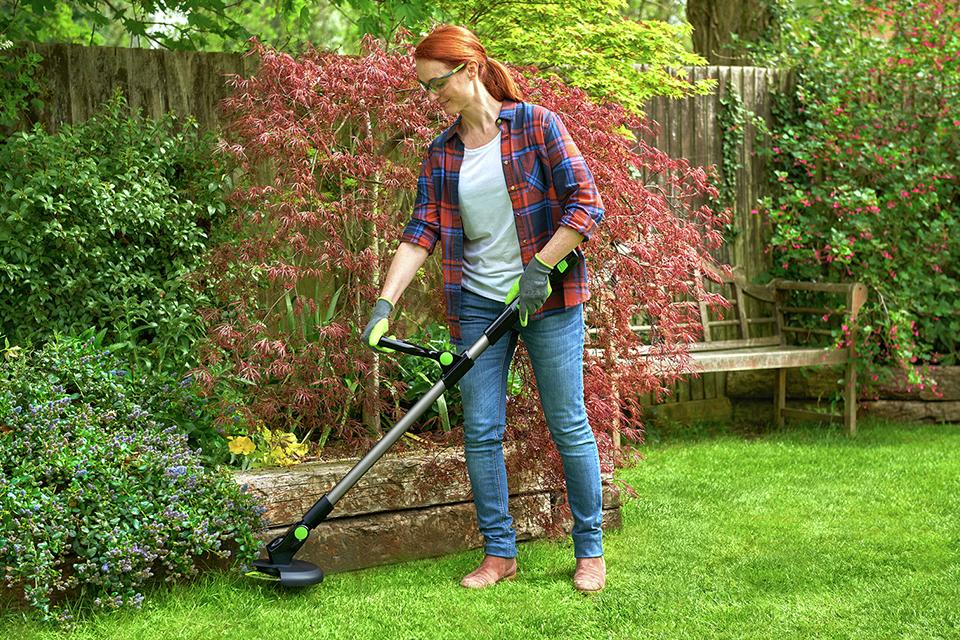 Borders and edges
It can be tricky to cut the edges of your lawn with a lawnmower. A trimmer makes it simple to tidy up the edges so that they match the rest of the lawn.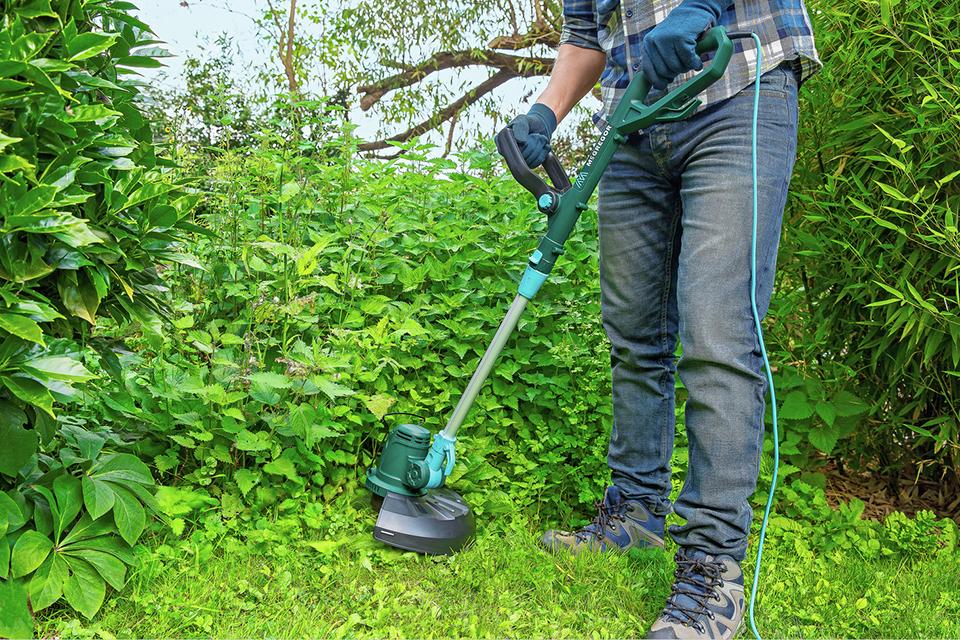 Weeding
Overgrown weeds can be a real pain to get rid of, but a grass trimmer can cut them down far more efficiently than doing it by hand.
Electric or cordless?
Electric grass trimmers
Benefits – As they plug in to the mains, battery life isn't a concern.

Things to consider – Is the cord long enough to reach the nearest plug socket?

Power – Measured in watts.
Cordless grass trimmers
Benefits – Movement isn't restricted by cables.

Things to consider – Is the battery run-time long enough for the size of your garden?

Power – Measured in volts.
Bump or automatic feed?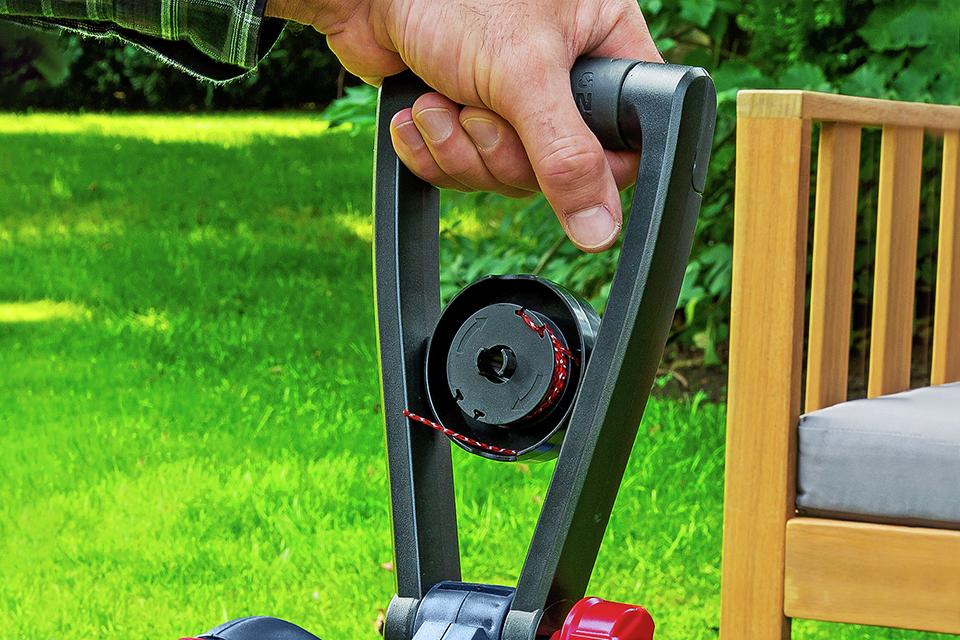 Line guide
Most grass trimmers come with either a single or dual reel of line. Two lines can cut faster, and single lines are more suited to smaller lawns.

Bump feed - When the line starts becoming short, a bump feed system allows you to simply tap the head on the ground to release more line.

Automatic feed - This mechanic means more line will be given out automatically when it starts to become too short, meaning you don't need to worry about triggering it.
Essential specs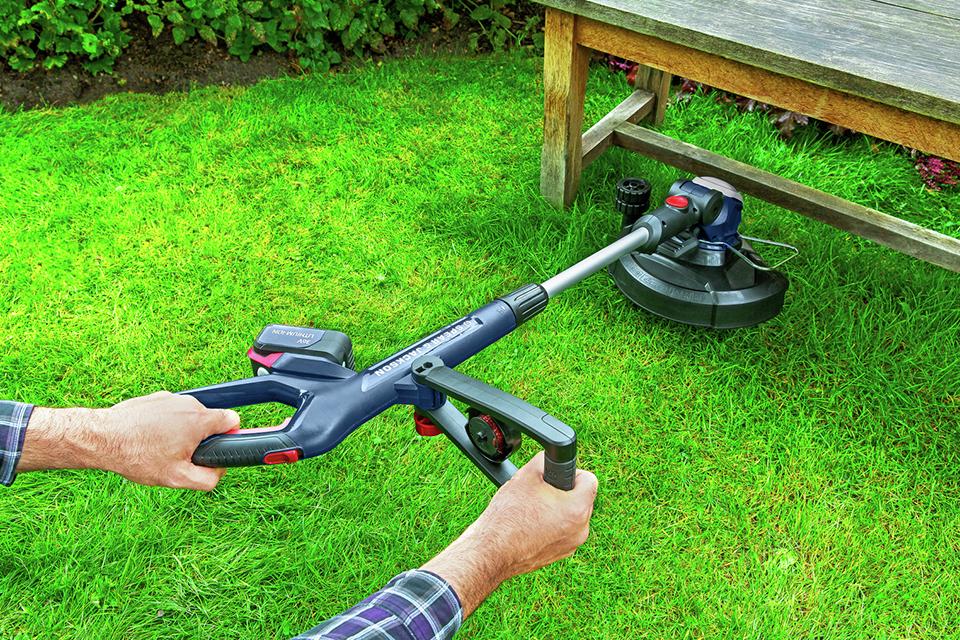 Telescopic shaft
Allows you to adjust the trimmer to suit your height.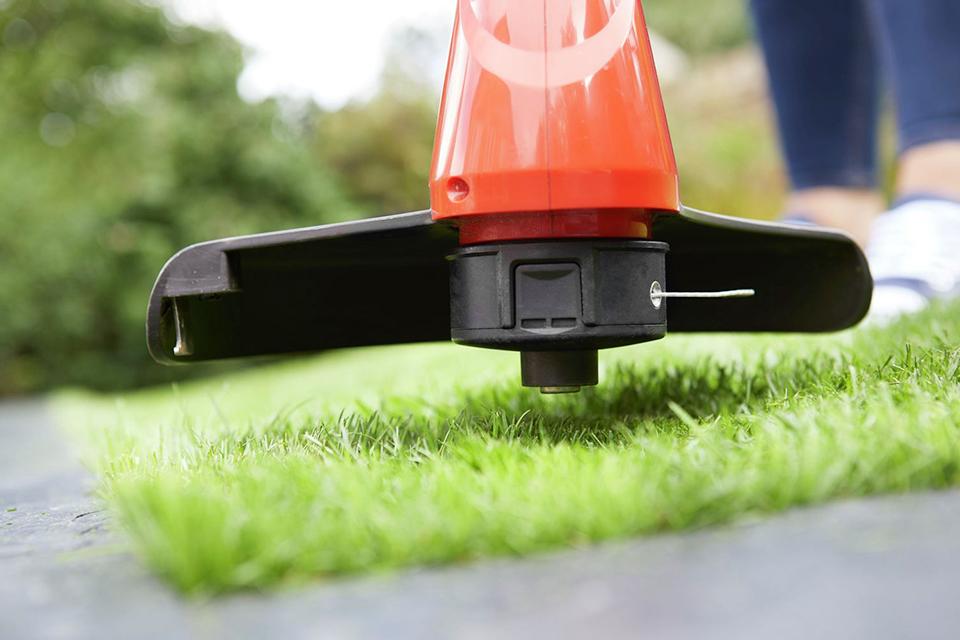 Cutting width
A greater cutting width lets you cover ground more quickly.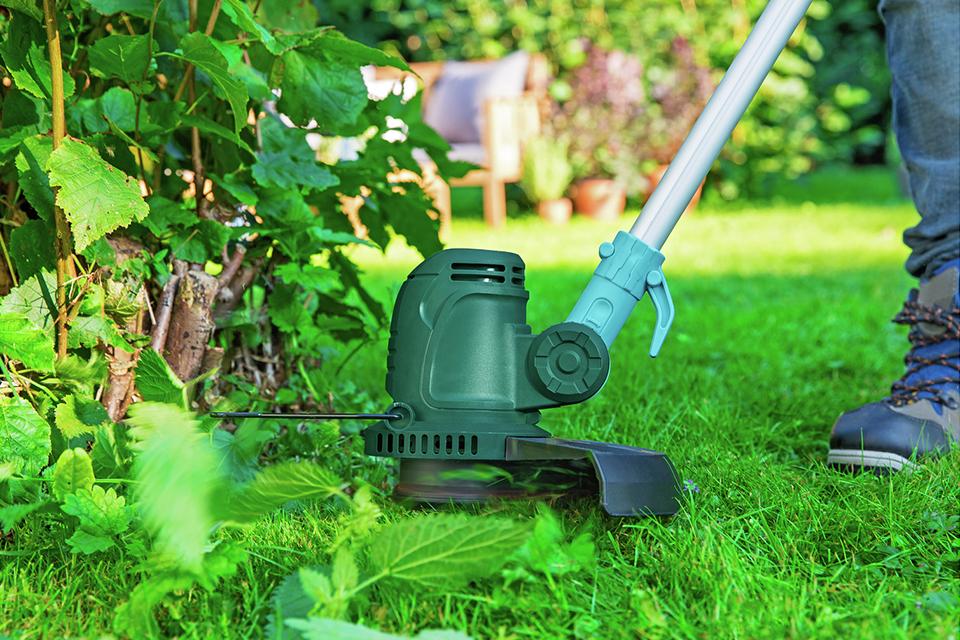 Flower guard
Cut close to flowers without damaging them.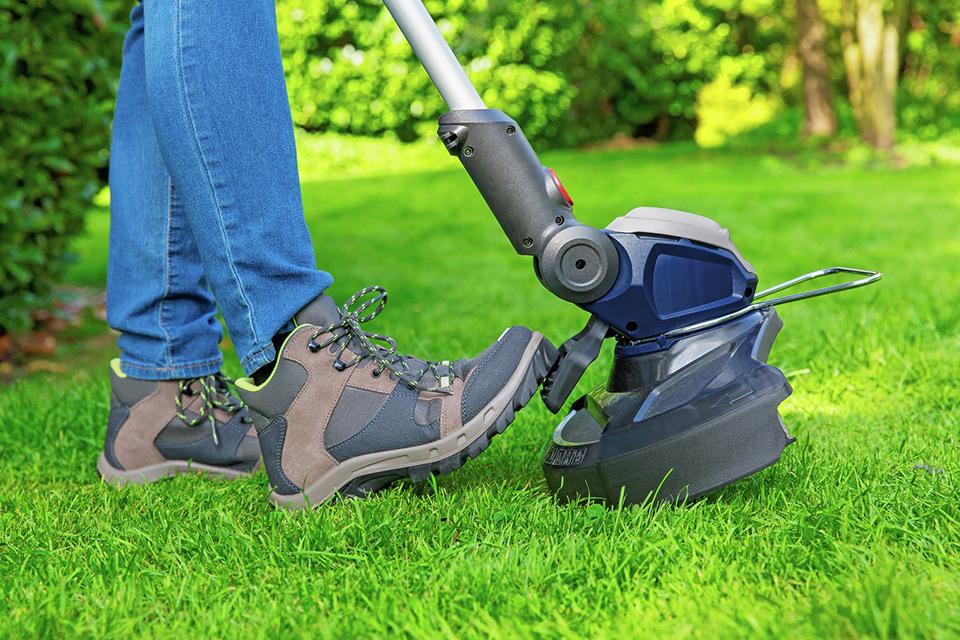 Angle adjustment
Usually a foot pedal for changing the cutting angle.
More help and inspiration
Why buy at Argos?