Small cooking appliances
Looking for a special christmas gift?
Shop the collection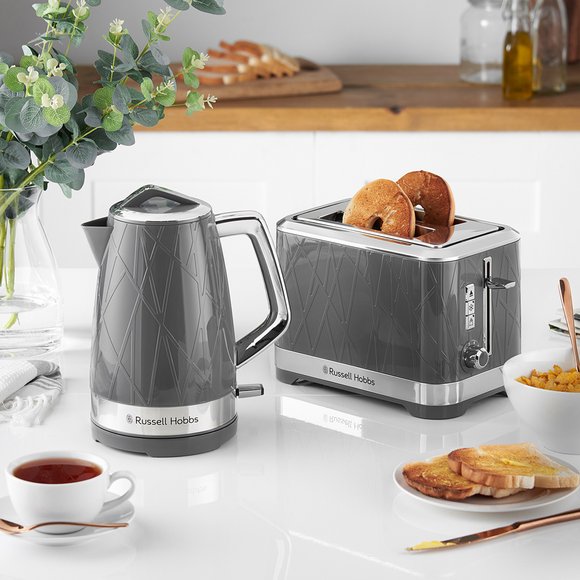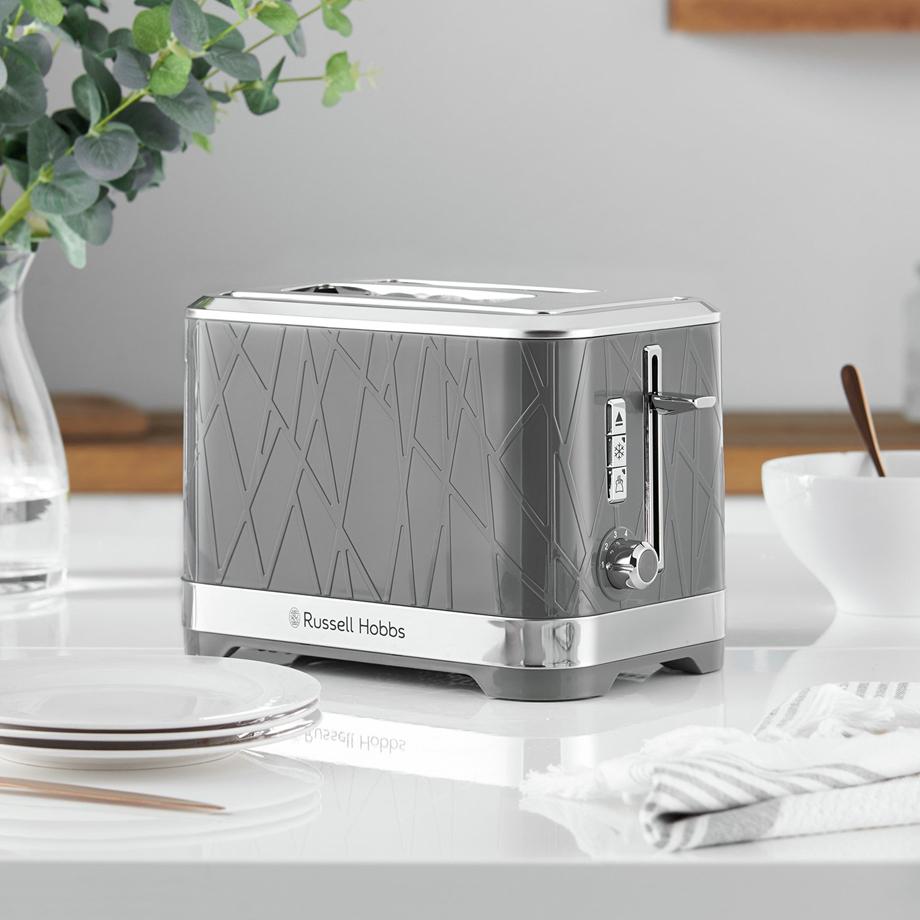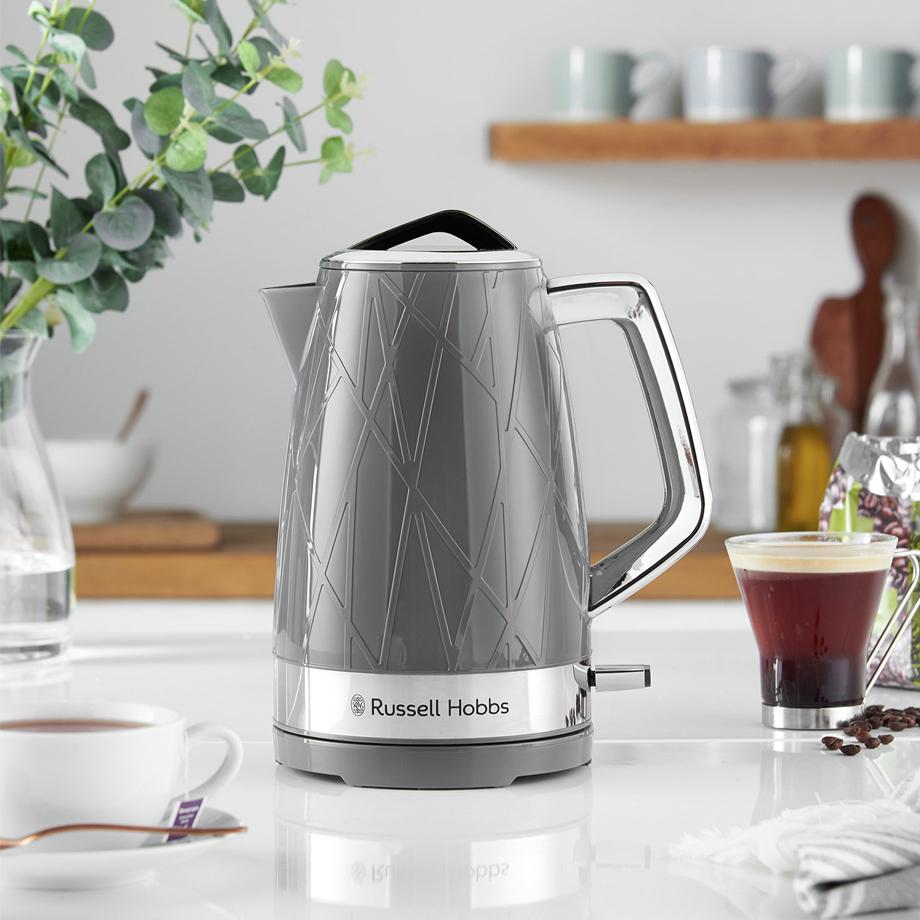 Structure collection
Statement design that lasts – in a Premium Textured Plastic with Stainless Steel Accents, this on-trend collection stands out on any kitchen counter. And, with the choice of statement black, classic white, and stylish grey, the Structure breakfast collection is designed to suit every home. The 1.7L Kettle comes equipped with Rapid Boil Zone Markers, so you can Boil One Cup in 45 seconds* and Save up to 65% Energy**, meaning you can sit back, relax and enjoy a coffee in the comfort of your home. Make perfect toast thanks to the Lift and Look feature and Variable Browning Control on the 2-Slice Toaster. If you're looking for a premium Kettle & Toaster that's striking in appearance and built to last, then you'll love the Russell Hobbs Structure collection. *One cup is equal to 235ml
Protect your stuff with Argos Care
*T&Cs and exclusions apply. Provided by Domestic and General Insurance PLC.
Choosing the best toaster
Mornings can be rushed and busy but it's important that we make time for the most important meal of the day. And what a better way to get a quick and filling breakfast meal then a slice of toast or two; we have a great range of toasters for you to choose from. Whether you're after a smaller 2 slice toaster models or need our larger 4 slice toaster options to feed the whole family. We've got stunning models ranging in different colours and designs from traditional to modern and everything in between.
Choosing the best microwave for you
Nowadays a kitchen isn't complete without a microwave, the ultimate kitchen appliance for convenience and minimal effort; you can re-heat, de-frost and even cook your meals in the oven. Microwave ovens are everyone's go-to kitchen appliance as it offers the perfect way to quickly heat up leftovers but can also cook ready meals perfectly. Browse our fantastic range of microwaves to find a model that suits you, whether you're looking for a standalone microwave you can move around whenever you like or maybe something more modern like our built in and combination microwaves that won't take up any counter space, it's totally up to you. Whatever you style or requirements check out great range from top brands like Panasonic and Russell hobbs microwaves for style and quality you can trust.
Our best bread makers and slow cookers
Making your food from scratch can be a rewarding and fulfilling experience and what's better than the smell of warm homemade bread? Very few things, so to help you get your homemade loaf looking and tasting great, we've got a selection of bread makers to help you mix, knead and roll your dough to perfection. Our bread maker range includes models featuring different programmes for different bread types, meaning you can create white, whole wheat and sweet loaves, as well as pizza dough and brioches with the click of a button. Our range includes products from Cookworks as well as our popular Panasonic bread makers that come in a wide range of designs, each of them sharp and professional looking to help you achieve bakery worthy results.
Deep fryers and low-calorie air fryers
Sometimes we all crave a bit of fried food. A deep fat fryer means you can create your own authentic fish and chips in the comfort of your home. For a healthier option have a look at an Actifry. Actifry uses hot air to circulate around the food to give the crunch and feel of fried food without the additional calories, you've got to love technology!
Crock-pots and slow cookers
Creating delicious meals has never been easier, with our Crock-Pot range you can put all your ingredients in one go and watch the magic happen as everything cooks together and flavours merge to create something utterly delicious. We have great options for you to choose from including our Morphy Richards slow cookers. The best for creating hearty stews and wholesome soups you'll love.