Appliances
Pay no interest on any product £99+
when you pay your full balance within 12 months with the Argos Card.
Representative 34.9% APR variable.
Credit subject to status. T&Cs apply.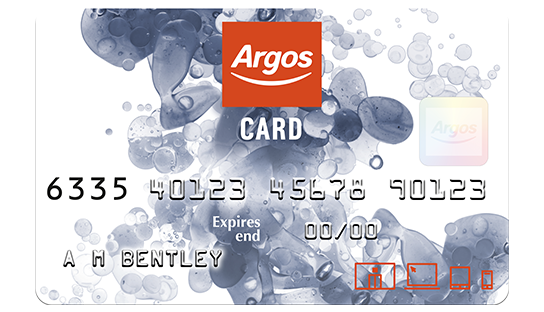 You're sure to find everything you could possibly need to make chores around the house quick, fun and easy, and bring your dream home to life with our selection of appliances. From small appliances like kettles, toasters, irons and steamers to large ones like hobs, ovens, fridges and more–we've packed every little-big appliance you might need to waltz your way to a life that's more convenient and exciting.
Nothing makes mornings better than holding a cup of freshly brewed coffee. Put an end to your daily coffee run with our smart range of coffee machines. Available in an array of sizes and different features, we've got something in store for every caffeine lover. You can also be your own barista and grind your own coffee beans with one of our coffee grinders. Pair your coffee with some toast before you start your day. Our range of Smeg toasters has got amazing retro style designs that would look great in your kitchen.
When it comes to kitchen appliances, we've lined up everything you'll need to cook up a storm in the kitchen with minimum effort. Our cookers make food preparation a doddle and they also come in a range of sizes. Whether you're cooking for two or preparing a full family roast, they're just the helping hand you're after when in the kitchen. Whiz everything up without a mess with our premium range of blenders–from smoothies to gravies and even dipping sauces, there's absolutely nothing that a blender can't do. And once you're done with your cooking as well as your meal pop everything in a dishwasher for easy convenient cleaning of all the utensils. Whether you'd like a fully integrated option or a freestanding dishwasher, a Miele dishwasher is a great option to reduce your daily kitchen chores. Built to last, our range is also available in a variety of sizes to suit different home spaces.
Get your laundry out of the way with ease with our range of washing machines. No matter how big or small your family is, we've stocked different options to suit all households. You'll find a variety of different drum sizes, washing modes, temperatures and even colours and styles to put an end to your hunt for the perfect washing machine. From integrated to freestanding ones, we've got them all. Also, check out our clever range of tumble dryers to dry all your washing in a matter of minutes. They save plenty of time and don't involve the hassle of hanging clothes around. If you air-dry your clothes, fans can be a great way to speed up the drying process whilst keeping your space cool. Our range comes in all shapes, sizes and colours to meet all needs and decor schemes.
Keep your food cold and fresh with our range of fridges and freezers. From compact to huge, you'll find the perfect size for your kitchen right here. Got limited space? Don't worry, we've got tabletop and under-counter options to save you kitchen space so you can organise like a pro. We've also stocked a great variety of American fridge freezers that give ample storage whilst keeping food frost-free yet cool and give you a separate frozen storage area to freeze anything and everything.
For cleaning and tidying things up in a jiffy, our snazzy collection of vacuum cleaners has everything you've been looking for. We've got top brands like Dyson, Henry, Hoover, Bosch, and many more under our hood, in wired and wireless options to help you stay clear of dust and crumbs from hard floors and carpets alike. If your carpets need a bit more of a deep clean than what vacuuming can achieve, we've got just the right solution for you. Make your carpets feel like new with our range of carpet cleaners–they will not only deep clean your carpets but will also cancel out any lingering odours. Hello, clean floors. And what if we say all this will be available at irresistible prices soon? Stay tuned for Black Friday deals and tick off all the essentials you'll need to stock up your home.