Looking to invest in a gaming PC? These computers are designed specifically with games in mind. Learn about which components to look for, the benefits of laptops and desktops and grab gaming PC accessories to enhance your experience.
Gaming PCs
Gaming desktop towers
Gaming desktop PCs are great value as they'll open up a world of gaming to you. They also pack a punch whether you're just getting started or if you're a seasoned gamer. Some desktop towers are customisable, so you can upgrade the components later on - check their product page for more detail.
Gaming laptops
Gaming on the go
The biggest bonus to picking a gaming laptop is of course its portability - if you're a student, looking to liven up your commute or otherwise wanting to game on the go, this is ideal. They're also easy to set up and ready to play with straight out of the box, which is why they may be a good option for beginners.
Graphics cards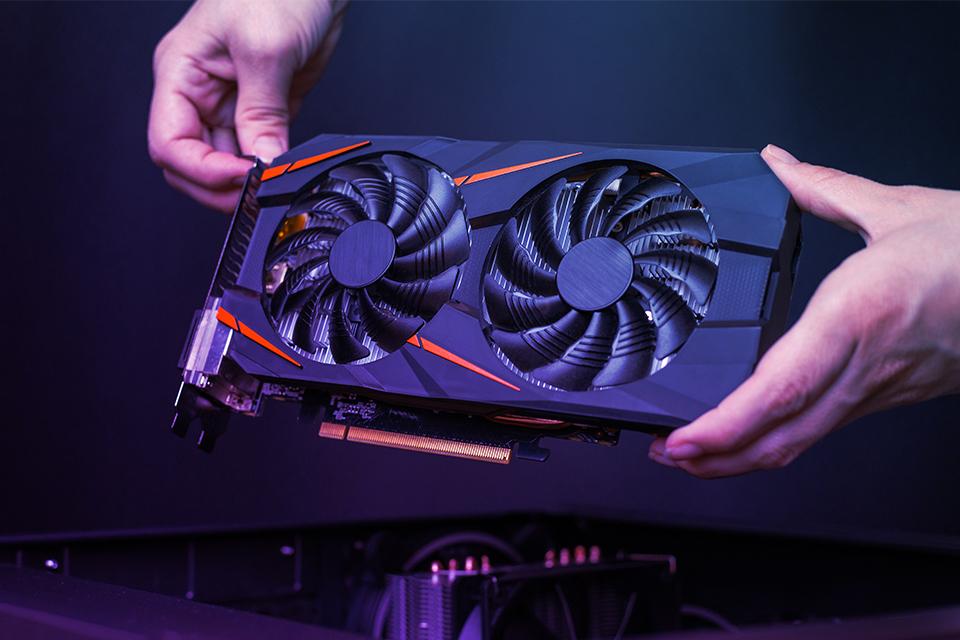 What kind of graphics card do you need?
The graphics card, or GPU, is arguably the most important factor in choosing your gaming PC, especially if you're after the best graphics. The higher the spec of graphics card, the higher the resolution and frame rates you can expect.
NVIDIA is a key producer of graphics cards and has options for each level of gaming.
Premium graphics cards
The ultimate performance for gamers, delivered by the NVIDIA 30 series GPUs. Expect realistic ray-traced graphics, boosted frame rates, uncompromised image quality and the best responsiveness for competitive games.
High-end graphics cards
Play all the latest games on "ultra" graphics settings at 4K resolution and 60fps, or (if supported by your monitor) higher frame rates at 2K. Get next-gen performance with the NVIDIA 20 series GPUs.
Mid-range graphics cards
Perfect for 2K gaming on "ultra" graphics settings, or 30fps at 4K with the NVIDIA 16 series GPUs. Experience an ultra-fast performance for today's most popular games, and even faster with modern titles.
Entry-level graphics cards
In most cases, play the latest games at 1080p at 60fps, and over 30fps at 2K resolution. With the NVIDIA 10 series GPUs, you can expect smooth gameplay visuals and high-grade graphics.
Processors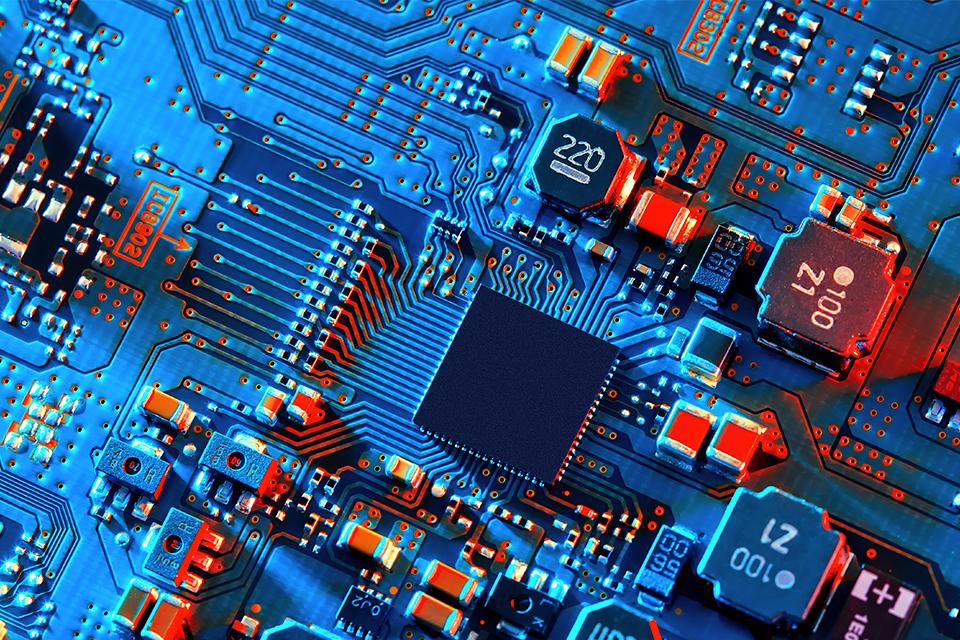 What kind of processor do you need?
The processor (or CPU) defines how well your PC runs and multi-tasks. If you're interested in virtual reality, it's recommended you get a high-end processor. Processor speed is measured in GHz (gigahertz) - 2.5GHz is the minimum recommended speed for mid-range gaming. The number of processor cores in a PC influences how many tasks it can handle simultaneously - quad-core or hex core are recommended for gaming.
High-performance processors
Play the most demanding games with these next-level processors.
Mid performance processors
Ideal for multi-tasking whilst playing mainstream games.
Hardware know-how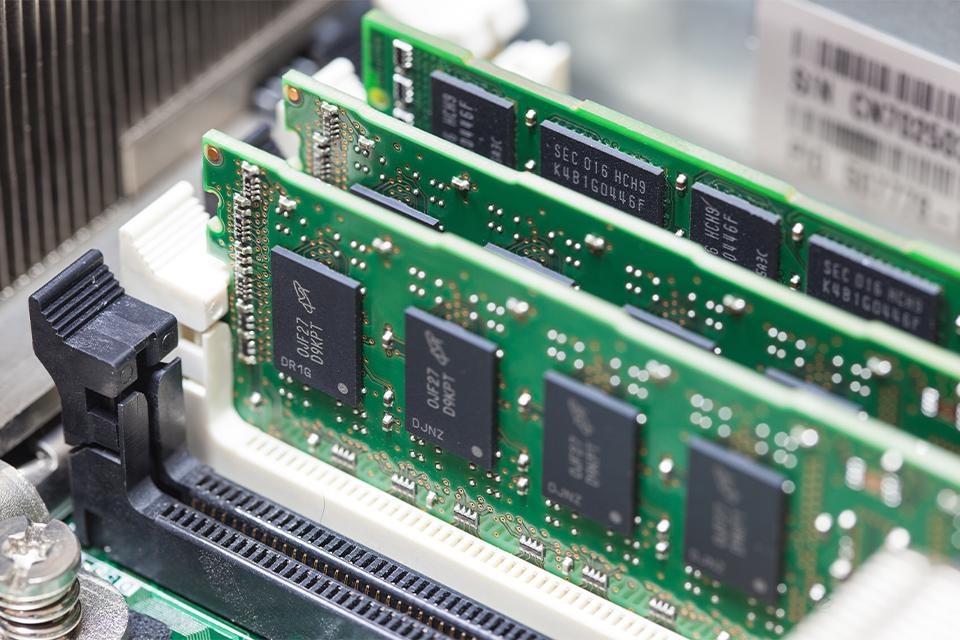 RAM
RAM (random access memory) affects speed and performance. 8GB is the minimum needed for most modern games, but 16GB will offer greater speed and multi-tasking - all the better for competitive gaming. Basic games require less RAM than mainstream titles, whilst more RAM may be needed for good performance with high-end games and virtual reality.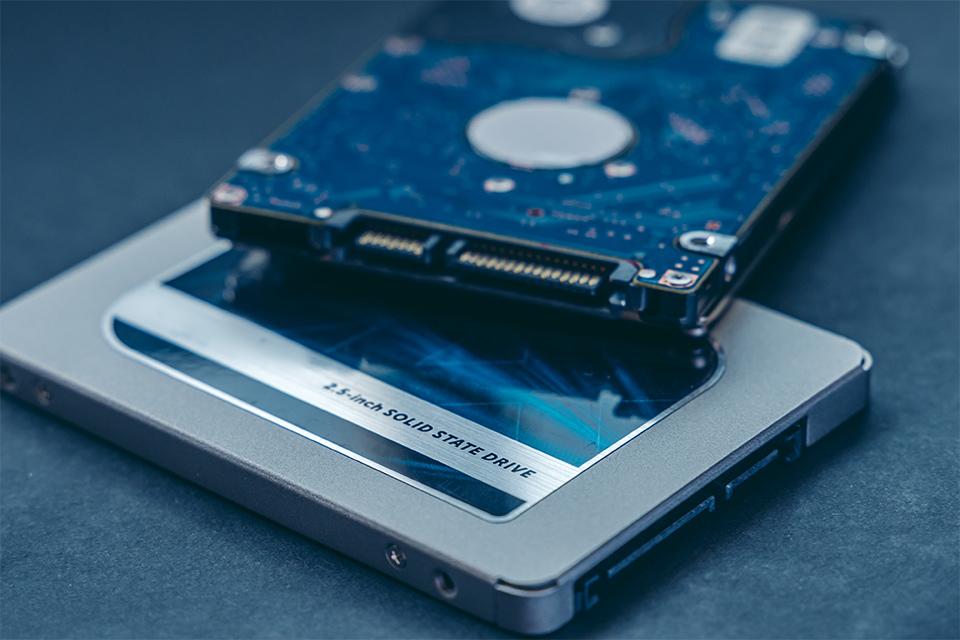 Storage
Gaming PCs are likely to have both HDD (hard disk drive) and SSD (solid-state drive) storage. Data saved in an SSD is typically fast to access and can speed up the performance of your PC whilst HDDs are able to store vast amounts of data, such as your games library.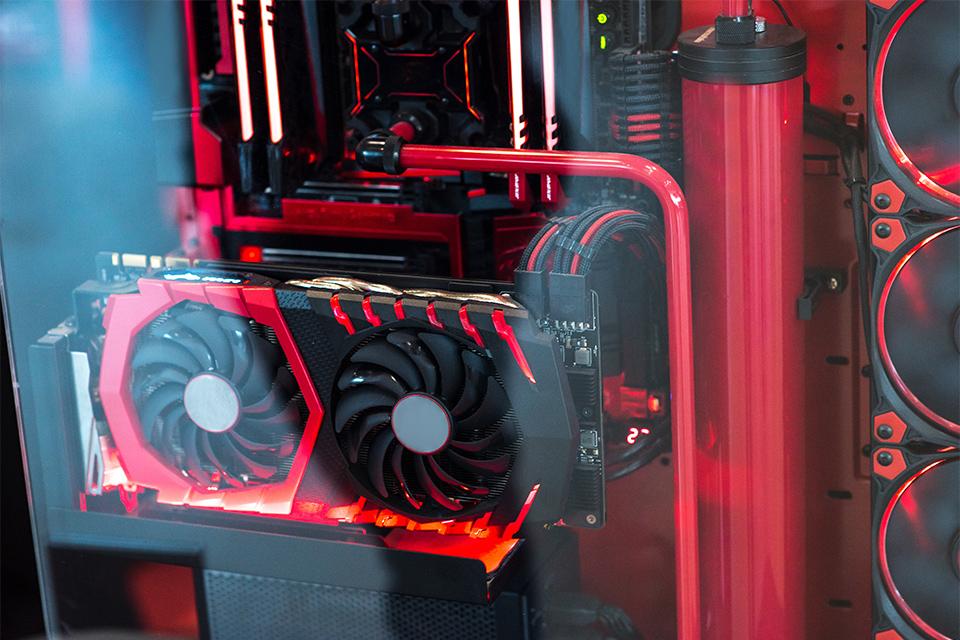 Cooling systems
These PCs need built-in features like fans or water cooling systems to keep cool and optimise gaming experience, especially if you plan to 'overclock': run components at a higher speed than they're designed to. While this can add to performance, it's important to ensure your PC has the right care and cooling to handle a higher level of performance or you may risk components overheating.
Gaming PC accessories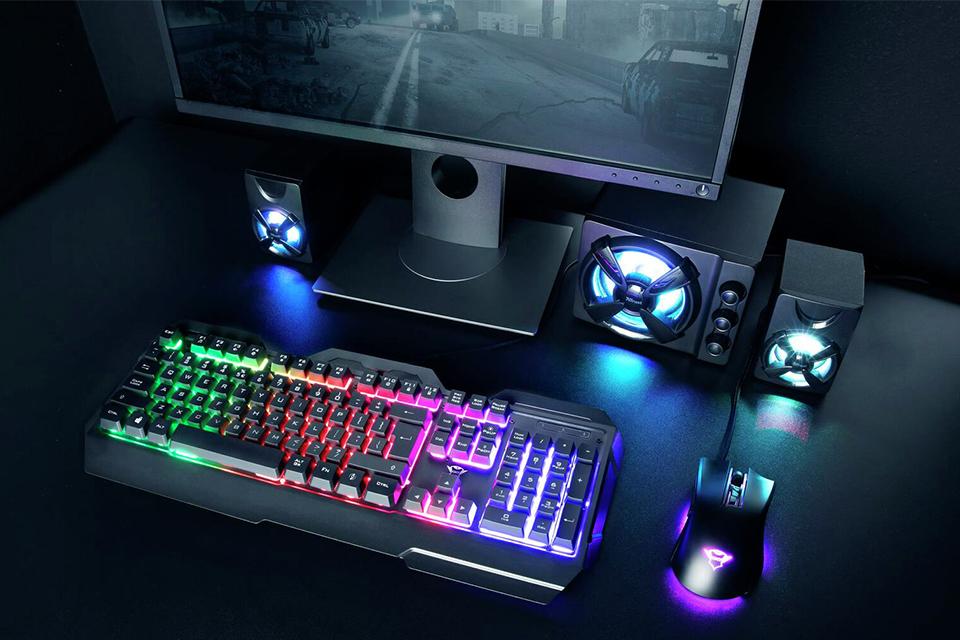 Create your dream gaming rig
First off, a monitor with a full HD resolution is a must - 1920x1080 is considered the minimum. Enjoy optimum speed with a gaming mouse and keyboard (look out for eye-catching back-lit designs), plus exceptional audio with gaming headsets and speakers.
Games to play
PC games
Find action-packed RPGs, engrossing simulation games and challenging strategy games.
Virtual reality headsets
Be fully immersed with virtual reality headsets that pair with your gaming PC, like the Oculus Rift S.
Steam voucher cards
Download your choice from thousands of games, from action to indie and everything in-between.
More guides and advice
Why buy at Argos?