Fisher-Price at Argos
Putting the fun into functional baby gear and the play into playtime.
Shop all Fisher-Price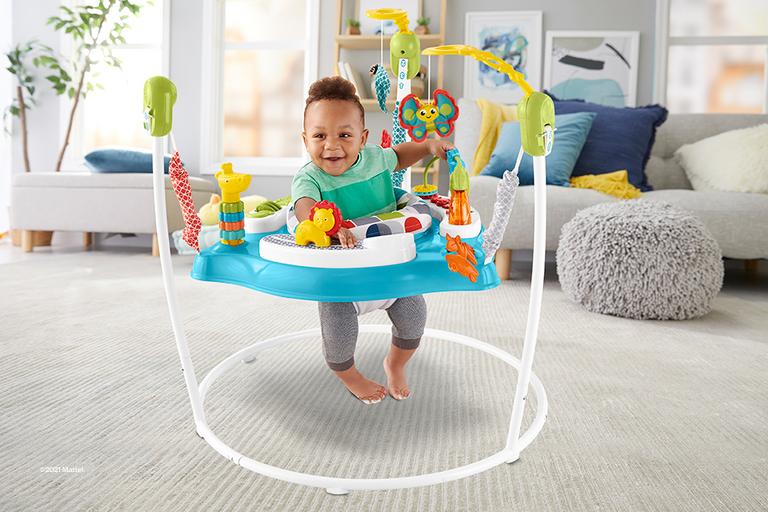 At Fisher-Price all our products are made with fun in mind. They're packed with great features and functionality that support development and allow parents to join in too.
Shop by age
Baby essentials
Sleep solutions
Mobiles, soothers and bassinets packed with gentle sounds, music and lights to help your baby drift off to sleep.
Nursery
From stimulating baby gyms to rockers and swings, explore the range of Fisher-Price nursery essentials.
Get baby moving
Bouncers, rockers and jumperoos
Little ones can bounce and play whilst being entertained by lights, sounds and activities.
Activity mats and baby gyms
Baby playmats, gyms and activity mats help stimulate babies with dangling toys, lights and sounds.
Walkers and ride-ons
Walkers and ride-on toys help encourage little ones to stand and stroll with confidence.
Playtime
Baby gifts
Toys and baby essentials to help parents-to-be prepare for new arrivals.
Why Fisher-Price?
Let's be kids
Hey grown-up! Things look a bit different from down here. Let us show you around...
Why buy at Argos?