Use up and down arrows to review and enter to select. Touch device users, explore by touch or with swipe gestures.
Three things to consider when choosing a new fridge freezer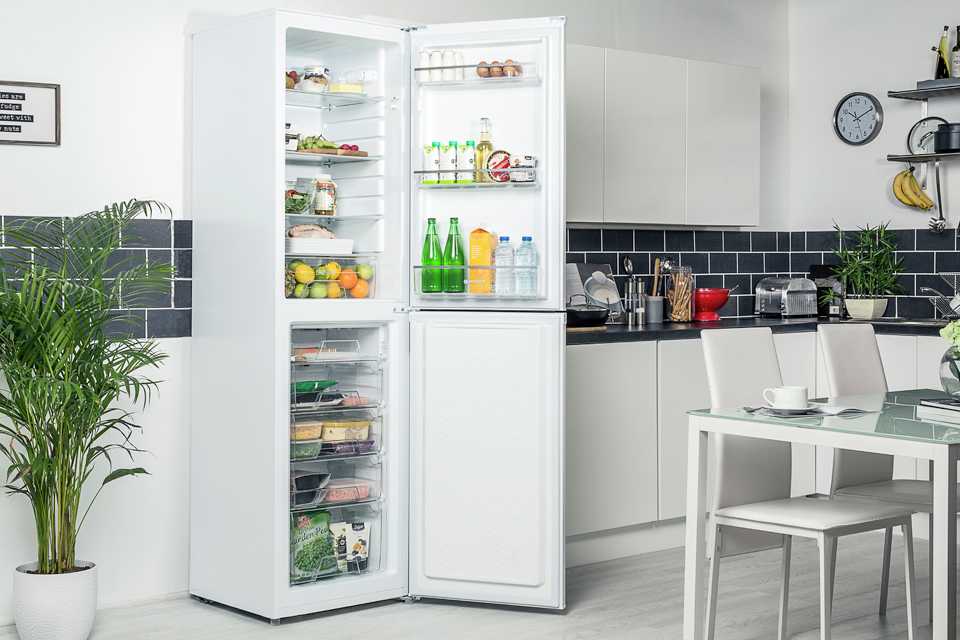 1. What size fridge freezer do I need?
Whether a fridge freezer is right for your needs depends largely on the size of your household. A fridge freezer that can hold 200 litres can fit approximately 11 bags of food shopping inside, making it perfect for a smaller household. For medium sized families, look for models with a capacity of around 400 litres.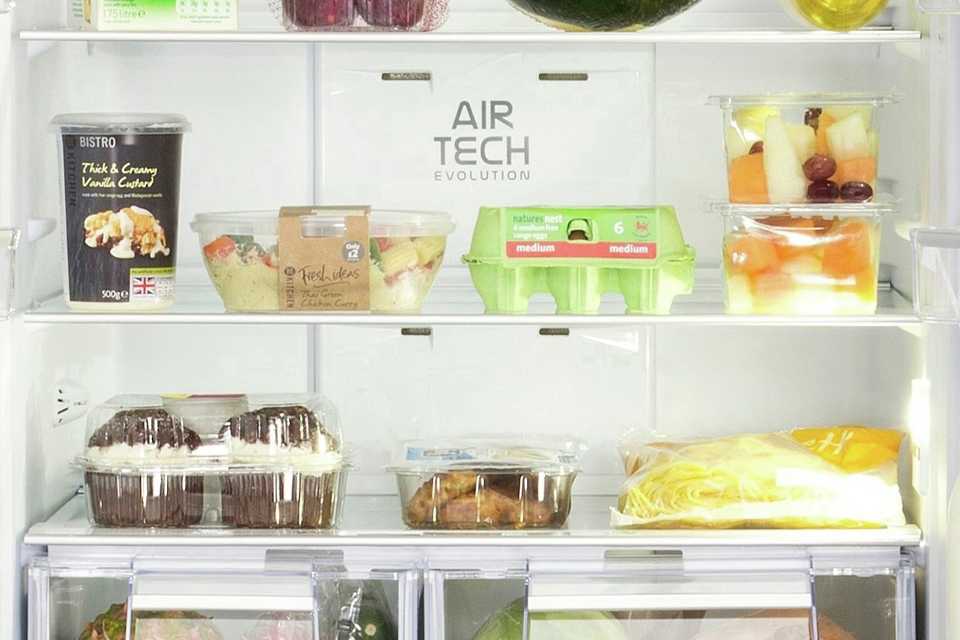 2. What split type do I need?
50/50, 60/40 or 70/30? Another key factor to consider is the ratio of fridge to freezer you'll need. Most models of fridge freezer are split 60/40, with more space given to the refrigeration compartment than the freezer. If you want more room for storing frozen goods then go for a model with a 50/50 split.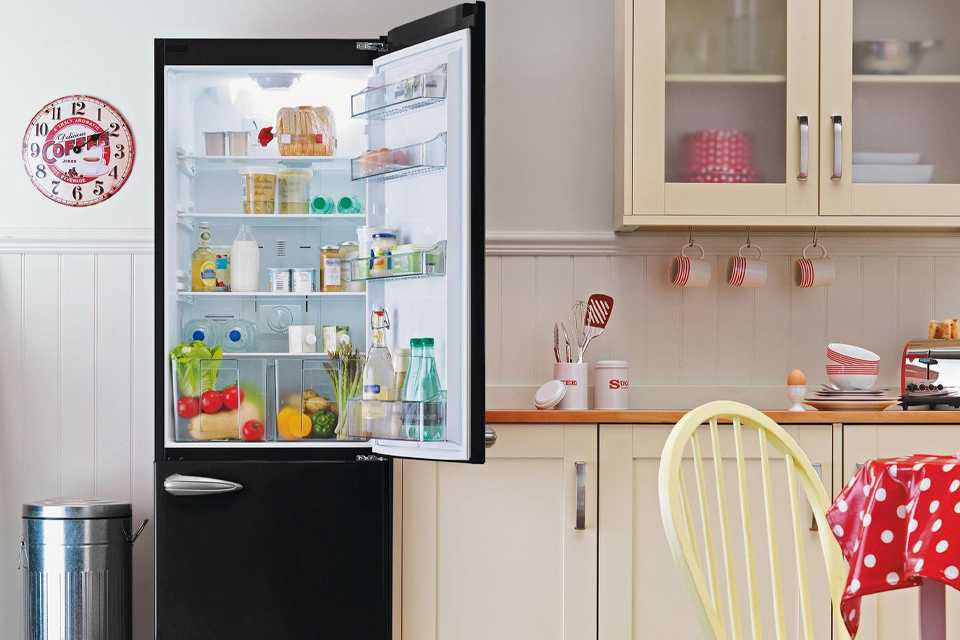 3. Which way do the doors open?
Make sure the doors of your fridge freezer open the way that's most convenient for you to use. Most models include removable hinges that allow for a left or right opening. This gives you the freedom to place your fridge freezer in almost any position, regardless of your kitchen or utility room layout.
What type of fridge freezer is best for you?
Fridge freezer capacity guide
We've estimated how large a fridge needs to be for different-sized families below. If you're buying a fridge-freezer, it's best to prioritise getting a fridge compartment that's the right size, even if that leaves you with less freezer space.
Freezer on top or bottom - Which is best?
Freezer on top
Top freezers are generally considered more energy efficient than bottom freezers. They usually have less space and storage options but frozen food is easier to access.
Freezer on bottom
The majority of people opt for a freezer compartment on the bottom as it's less frequently used. Having the fridge on top also keeps fresh food at eye level, so you can easily grab it.
What width are fridge freezers?
What if I need more space?
What features should I look out for when buying a new fridge freezer?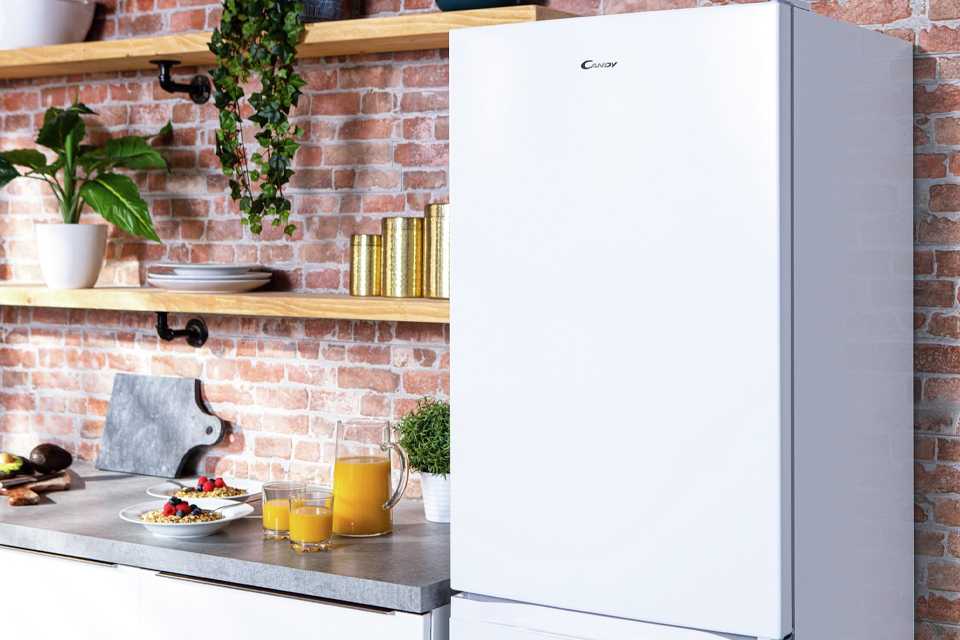 Fridge freezer features explained
Frost free - Prevents frost from building up in a fridge freezer, so you don't have to manually defrost.

Anti-bacterial coating - Helps stop bacteria from growing, improving hygiene in your fridge.

Digital controls - Enables you to view and control temperatures from a control panel. It will also let you know if the door's been left open or if there's a fault.
Holiday mode - Allows you to turn off the fridge but keep the freezer on while you're away from home.

Fast freeze - Gives you the option to freeze food faster, sealing in more of the freshness.

Smart / WiFi enabled - Use your phone to control temperatures in your fridge freezer. Some feature a camera so you can view what food you have from any location.
Every fridge freezer has an energy rating, ranging from A for the most energy efficient to G for the least efficient. Energy ratings are calculated relative to the internal volume, so a smaller fridge freezer will generally use less energy than a larger model even if it has a better energy rating.
Getting the right temperature for your fridge freezer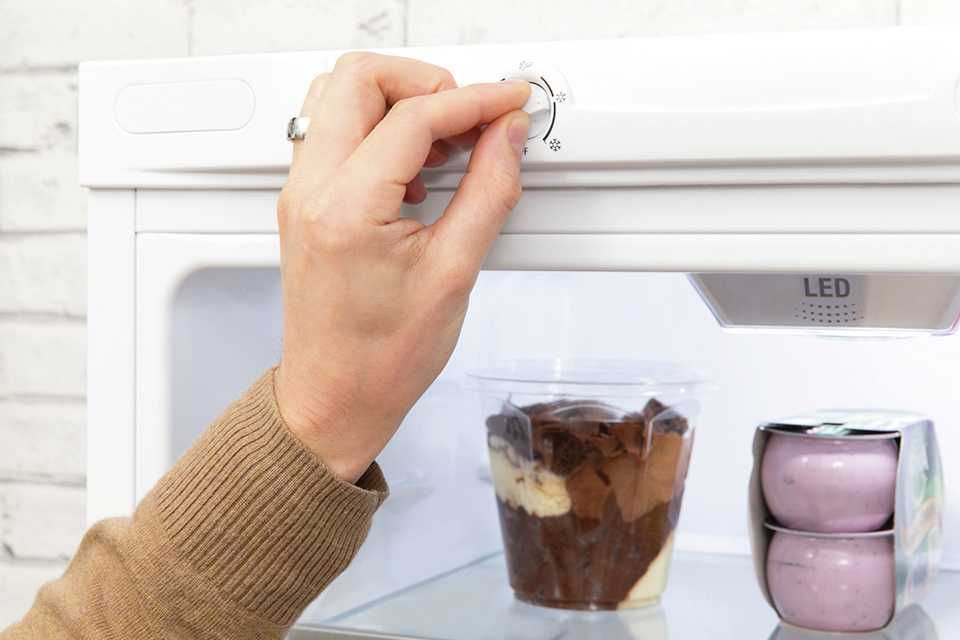 Manual control
The temperature in most fridge freezers is set manually by a dial. Some models will only let you adjust the fridge temperature, the freezer temperature is fixed.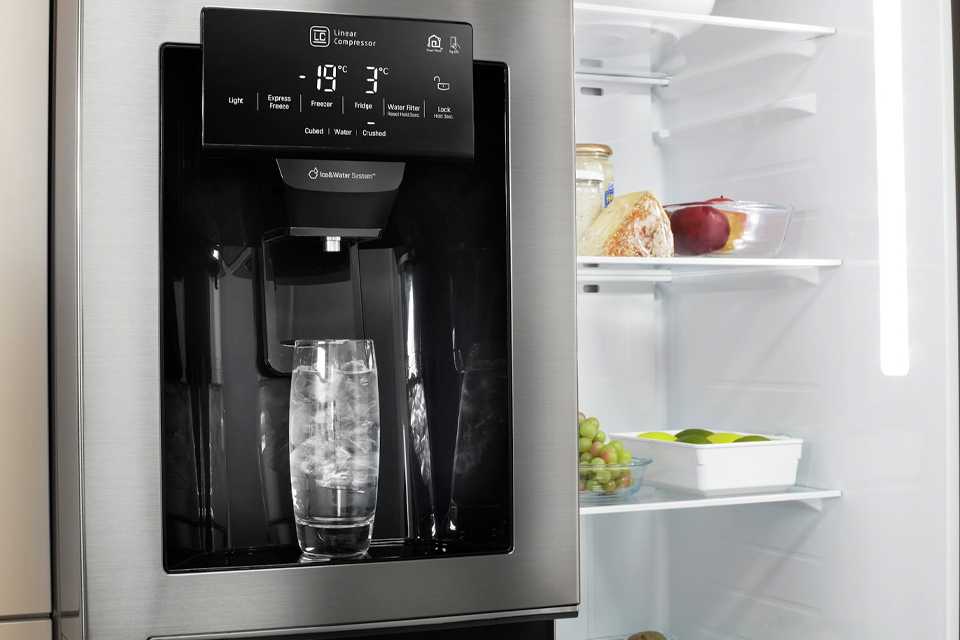 Digital control
Models with a digital display will show you the current temperature, and allow you to raise or lower it to the exact temperature you want.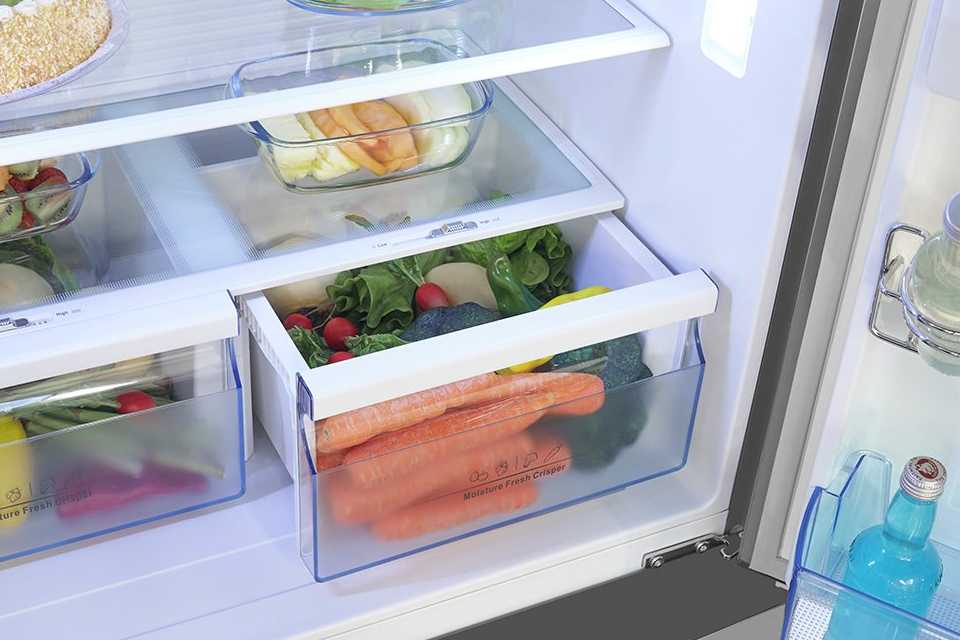 Flexible temperatures
You can control the temperature in different compartments, so you can get the right temperature for the food you store there. You can even switch compartments from fridge to freezer.
What temperature should your fridge freezer be?
Best temperature for fridge
The ideal temperature is 1.6° C / 35° F. It must be below 4.4° C / 40° F to keep food fresh. Food can start freezing at 0° C / 32° F.
Ideal freezer temperature
The temperature must be below 0° C / 32° F. Food can freeze at higher temperatures, but freshness may not be preserved.
Thinking of opting for our paid installation service? Here's what to expect.
Heavy and bulky item delivery
To ensure your delivery and installation goes smoothly, we've put together a short video to walk you through the process, step by step. It's really important that these steps are met otherwise we may not be able to deliver your new fridge freezer to your home.

Before you order
Make sure the appliance will fit in your chosen space.
Check access points are wide enough to accommodate the delivery.
Preparing for your delivery
Fill out our installation survey and let us know of any access issues.
Check that the plug sockets are easily accessible.
On the day of delivery
Clear the installation area of any clutter or obstacles.
Make sure a responsible adult will be home to receive the delivery.
Recycling your old appliance
If you've ordered our recycling service, before collection, you'll need to make sure your old item is fully disconnected, defrosted and is emptied of water.
For more details about our recycling service click here.
Shop fridges and freezers by brand
More help and inspiration
Washing machine guide
Our guide is here to help you find the right washing machine for your needs.
Appliance help
Tips and advice to help you choose the right appliance for your home.