Use up and down arrows to review and enter to select. Touch device users, explore by touch or with swipe gestures.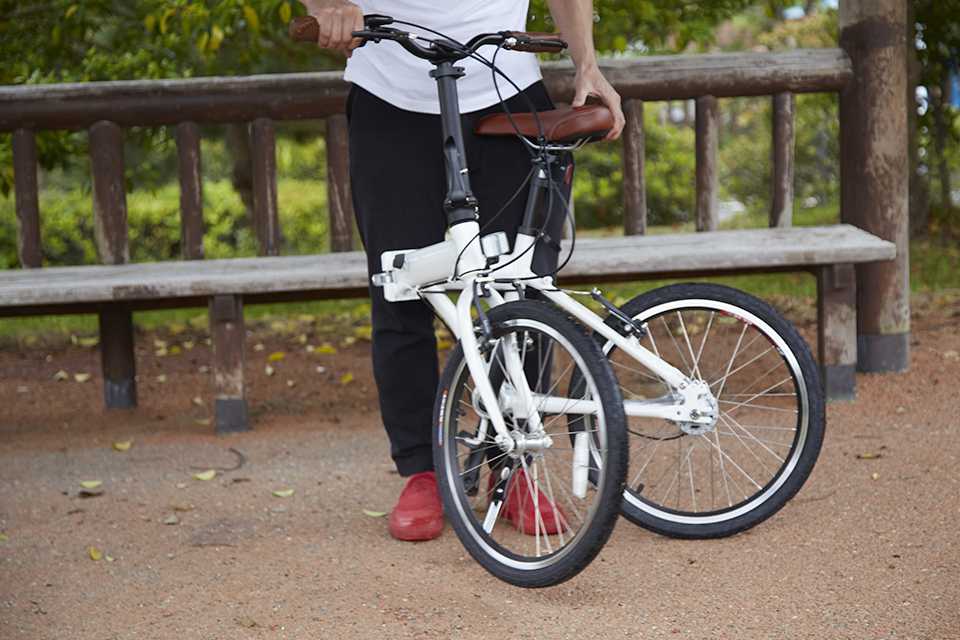 Best bikes for commuters
For those who commute on a daily basis, folding bikes are ideal. They can be folded down to about the size of a suitcase, making them great for travelling with on buses and trains. Folding bikes also have smaller wheels than other bikes, making them easier to carry and store.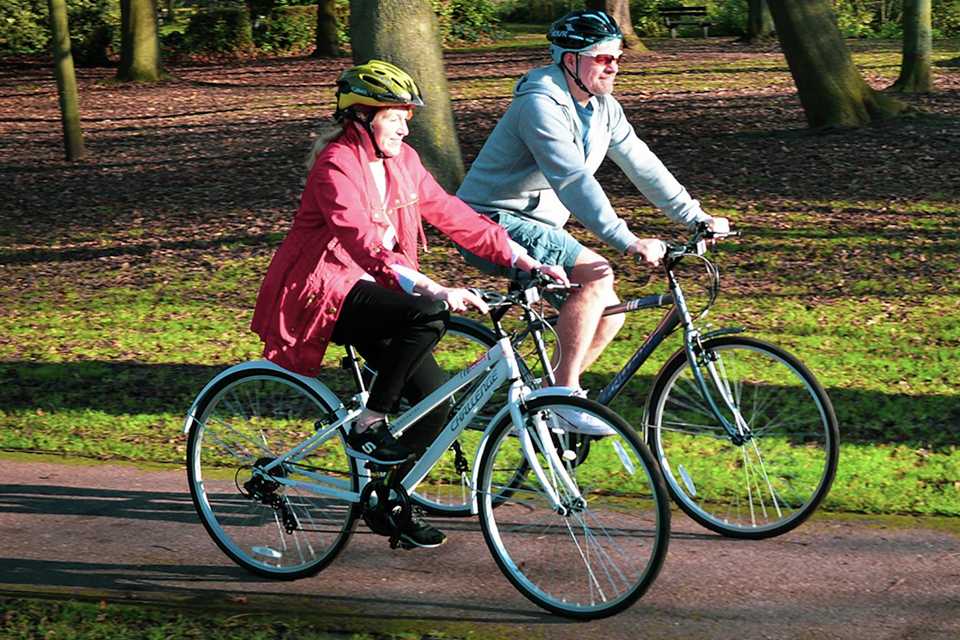 Best bikes for leisure riding
Hybrid bikes are great for leisure rides on roads and trails. Combining the best features of both a mountain bike and a road bike, they can be ridden on a wide range of surfaces. Most hybrid bikes have flat handlebars, allowing you to sit in a comfortable riding position.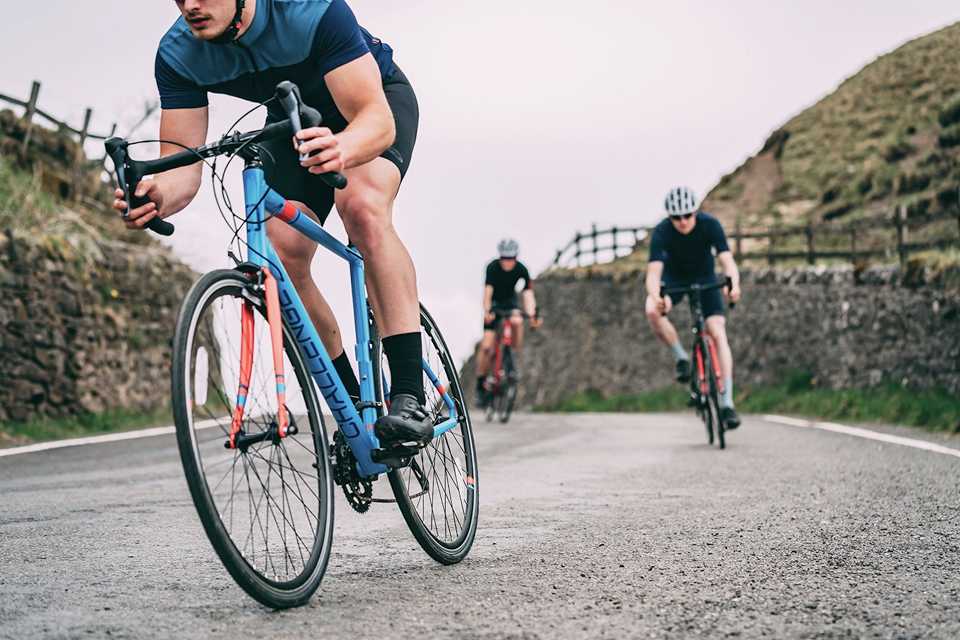 Best bikes for road riding
Road bikes are designed to be ridden on flat, surfaced roads. They are typically the lightest and fastest type of bike you can ride on. Their wheels are narrow and smooth and the handlebars are dropped to give the cyclist a more aerodynamic riding position.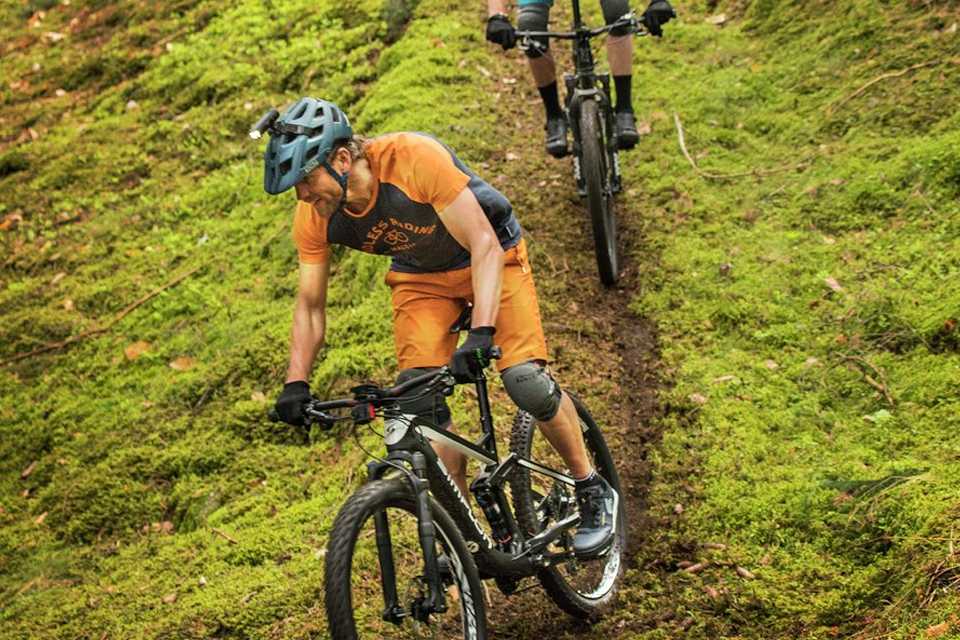 Best bikes for off-road riding
If you're going to be riding mostly off road, then a mountain bike is the best choice for you. These bikes are designed to be ridden on a diverse range of terrains, from dirt trails to rocky and gravel paths. They are usually a little heavier than other bikes due to their bulkier design.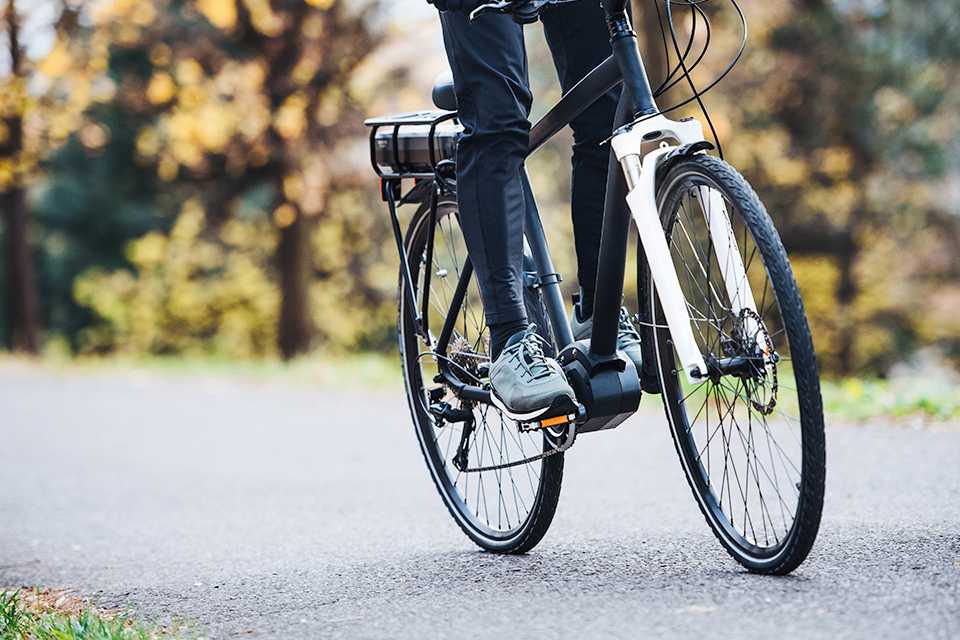 Best bikes for urban riding
Electric bikes or E-bikes look like a typical bike, but have a motor that will give you a little more oomph while you peddle. They are quicker and easier to ride than regular bikes, so you can travel greater distances for longer, without becoming tired or fatigued.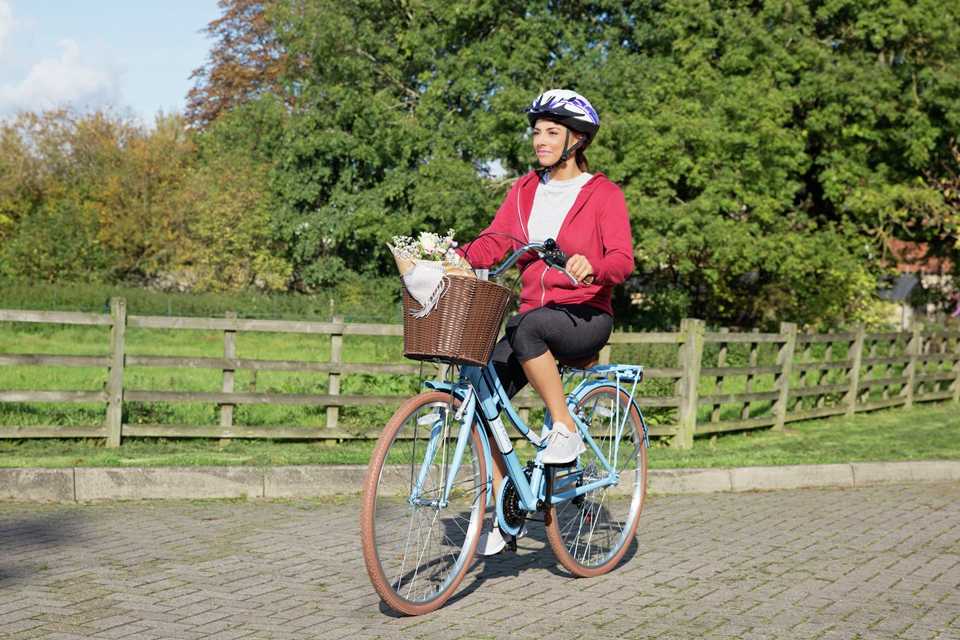 Best bikes for grocery shopping
Choose a bike with a basket to make trips to the shops and post office easier. These bikes are great for negotiating around towns and cities. In addition to a front basket, they usually have a rear carrier, which can be used to secure a pannier or trunk bag.
What size bike do I need?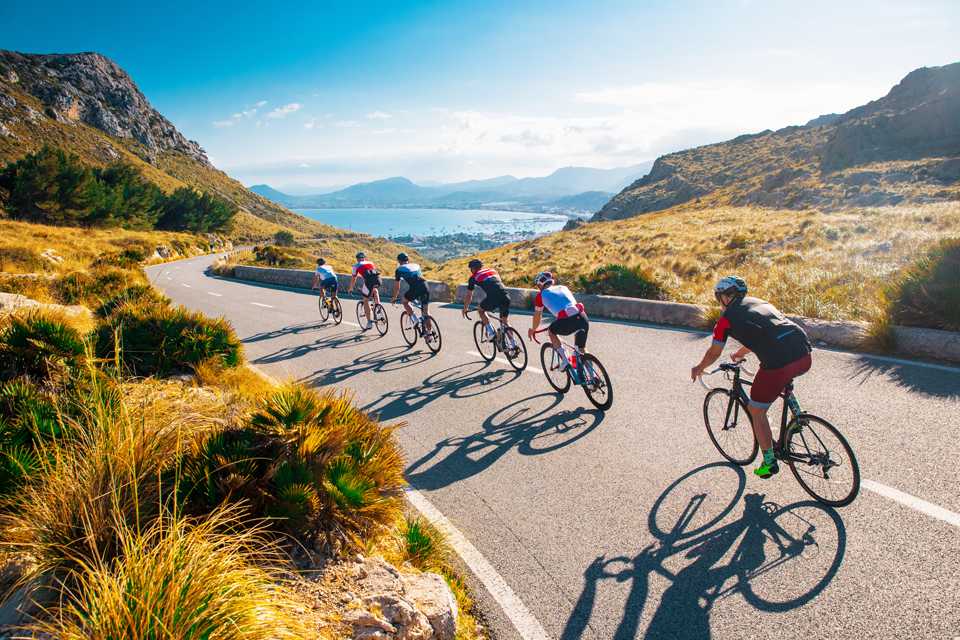 Difference between men's and women's bikes
Generally, there isn't much variation between the two types. The frame of the bike is the biggest defining factor - women's bikes have more of a slanted frame to suit a 'shorter torso, longer legs' female body shape. Aside from this, there may be a colour difference or addition of a basket to some women's bikes. But if you see a bike you like and it's the right size, it doesn't matter what gender it specifies, it should be comfortable for you to ride.
The size of an adult bike is determined by the length of its frame. To get the right size model for you, check your inside leg length (the distance from your crotch to the floor) against the measurement listed on the bike's description.
What type of bike brakes are best?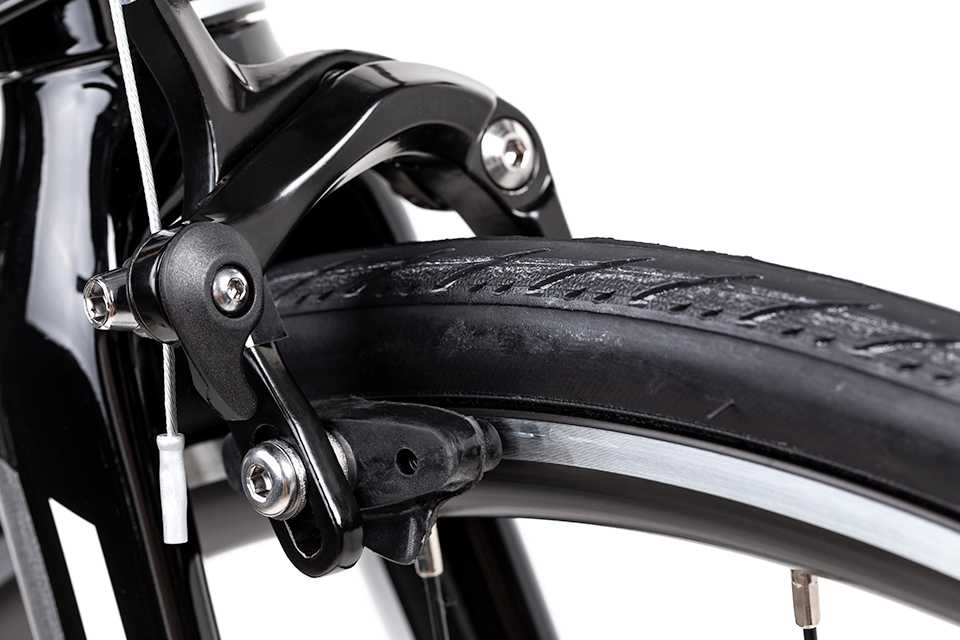 Caliper brakes
Usually found on road bikes. The wheel rim is gripped by two brake pads to slow the bike down.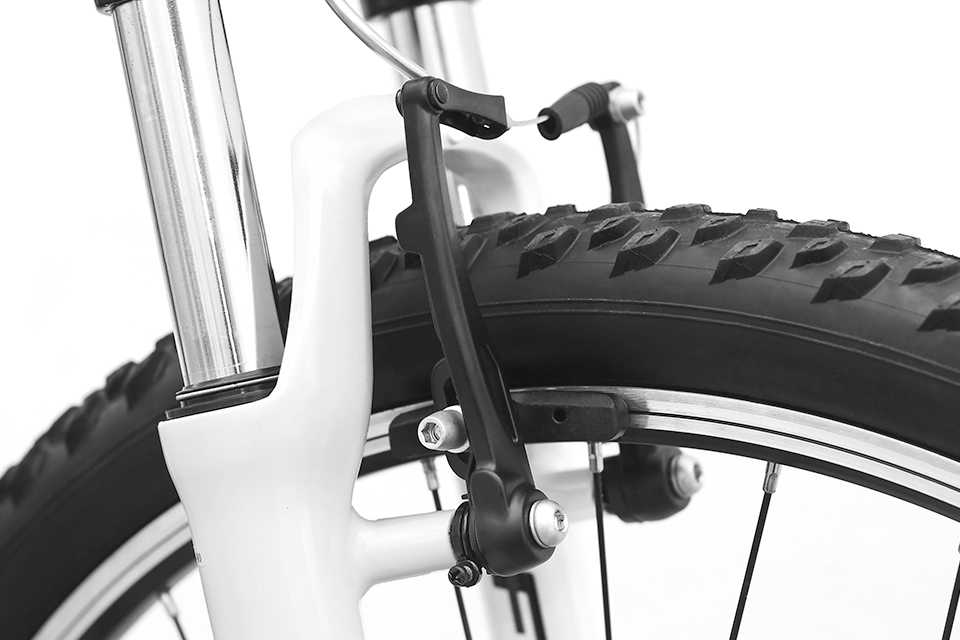 V brakes
Two long arms pull together when you brake, gripping the wheel rim with more force. This makes braking easier in wet and muddy conditions.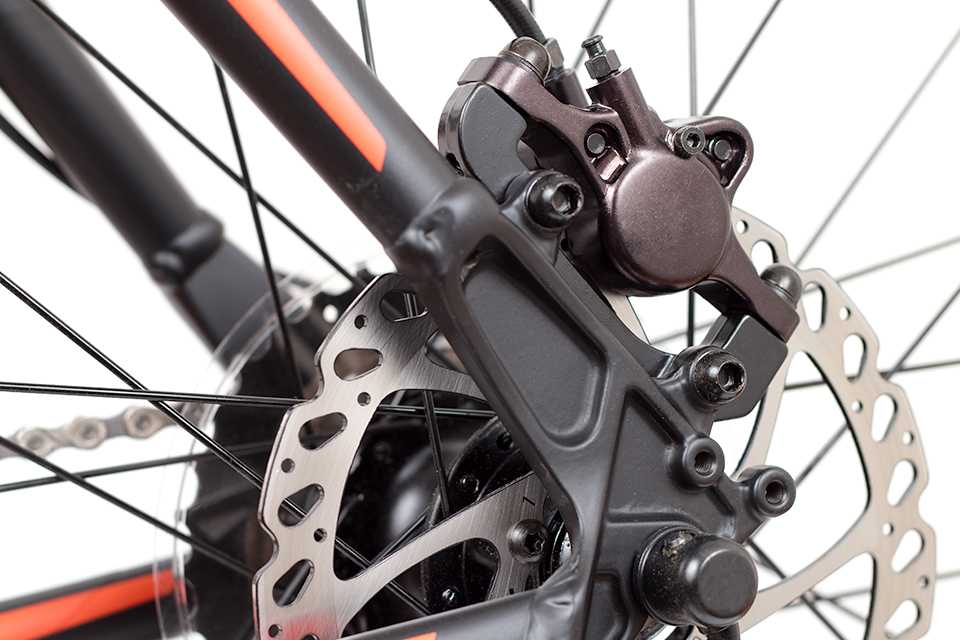 Mechanical disc brakes
These grip the centre of the wheel, rather than the rim. The brakes work faster and aren't affected by wet weather.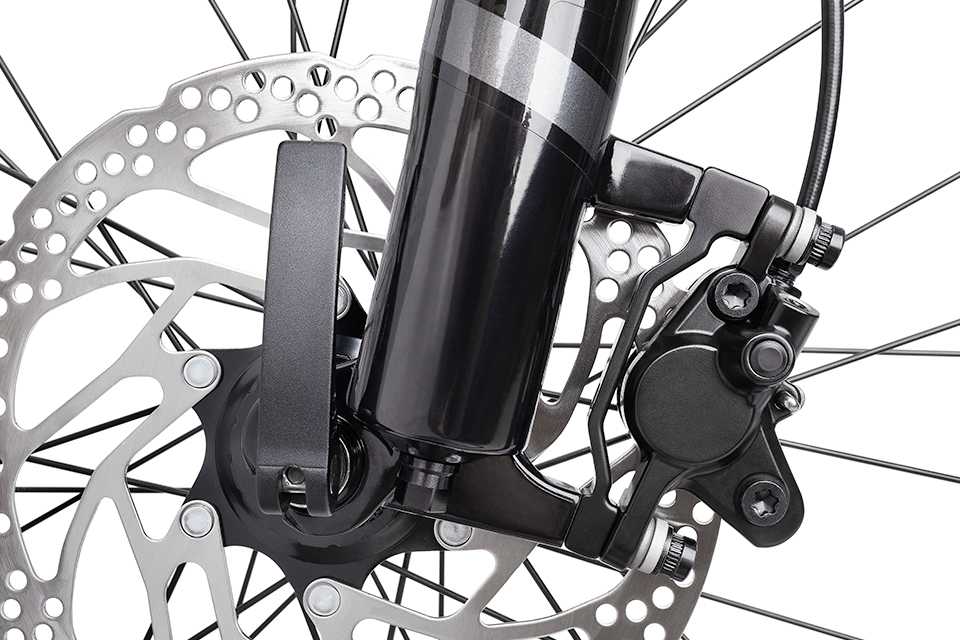 Hydraulic disc brakes
These also grip the wheel centre, but use fluid in the brake cables. Less effort is needed to apply the brakes and you can better control how much you apply.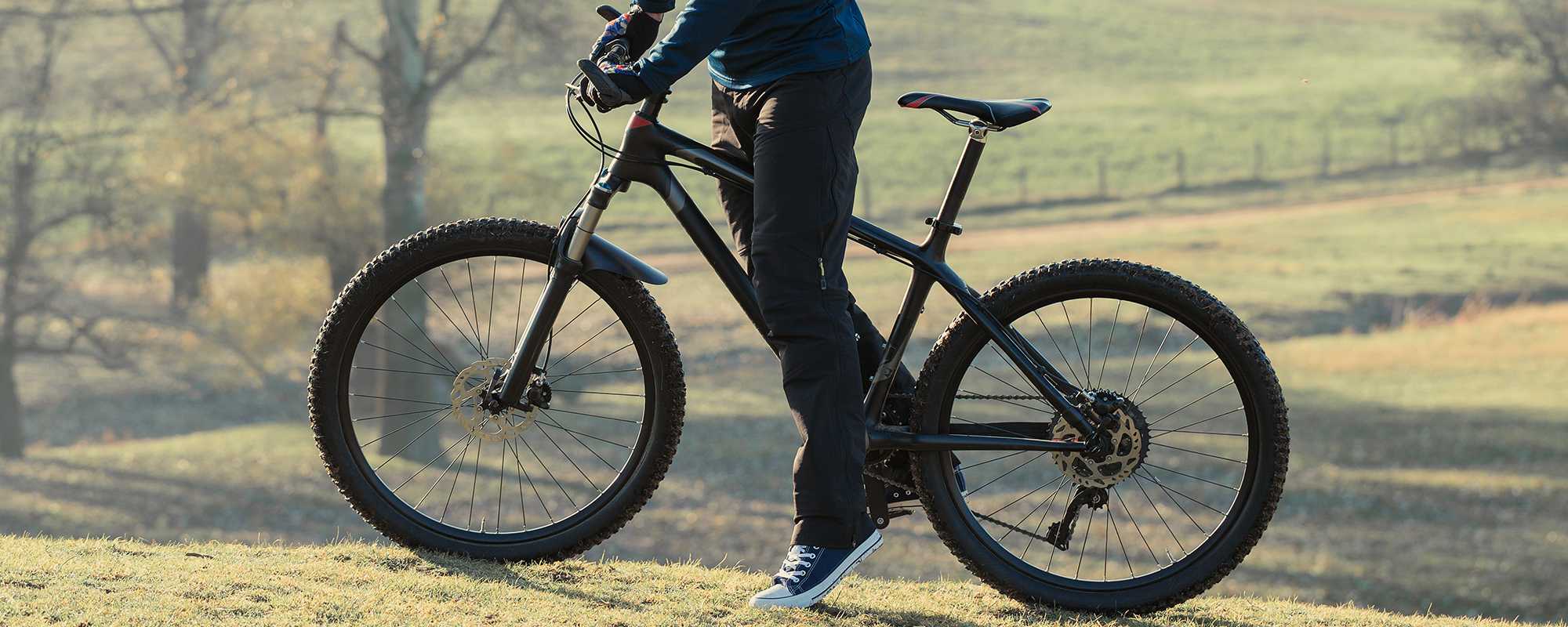 Hardtail vs full suspension
If you opt for a mountain bike then you'll need to decide whether to go for hardtail or full suspension. Hardtail bikes have suspension at the front but not at the rear. They reduce upper body fatigue by making steering easier on rougher trails. Mountain bikes with full suspension are usually a bit heavier but are better for riding on more challenging terrains.
Assembling a bike
The majority of bikes need a little assembly. You will usually need to attach the front wheel, pedals, seat and handlebars, but it depends on which bike you choose.

Make sure that the pedals match with the correct sides of the bike. Using your hands, tighten the pedals to the cranks by turning the right pedal clockwise and the left pedal anti-clockwise.
Instructions will be included with your bike, but if you need more help, visit our bike support page.
Whether you're using a bike for fun, fitness or a daily commute, a helmet and set of lights are essential.
Cycle helmets
Whatever bike you ride, you'll need to protect your head. Adult cycle helmets come in various shapes and sizes, suitable for leisure, road and mountain cycling. They typically have a plastic outer shell, padded inner liner, air vents and a size adjustable chin strap. Some models also have integrated LED lights which make you more visible to other road users.
How do I know what size helmet I need?
Helmet sizing is generally measured in centimetres which relates to the circumference of the widest part of your head.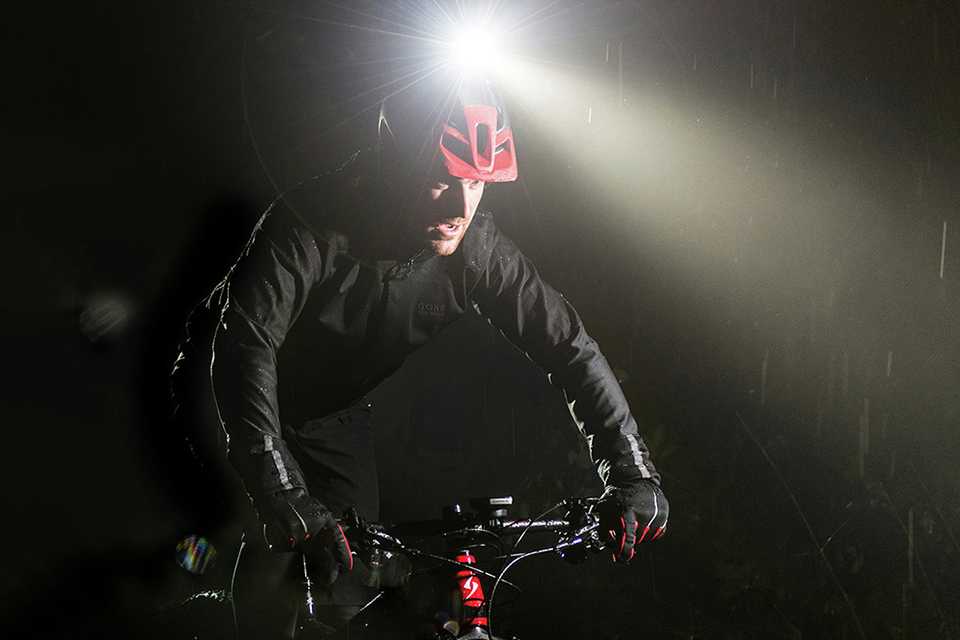 Best bike lights for cycling at night
Bike lights allow you to see and be seen, and are an essential safety accessory for any cyclist who regularly rides after dark. If you'll be mostly riding in well-lit urban areas, look for lights that will make you visible to other road users. For unlit paths and rural roads, you're going to need something brighter with a wider beam.
How bright should your bike lights be?
The brightness of bike lights is measured in lumens. Rear lights are usually between 50 to 100 lumens, whereas front lights can be as bright as 1200 lumens. Generally, front lights require more lumens than rear ones because you need more light to see than to be seen.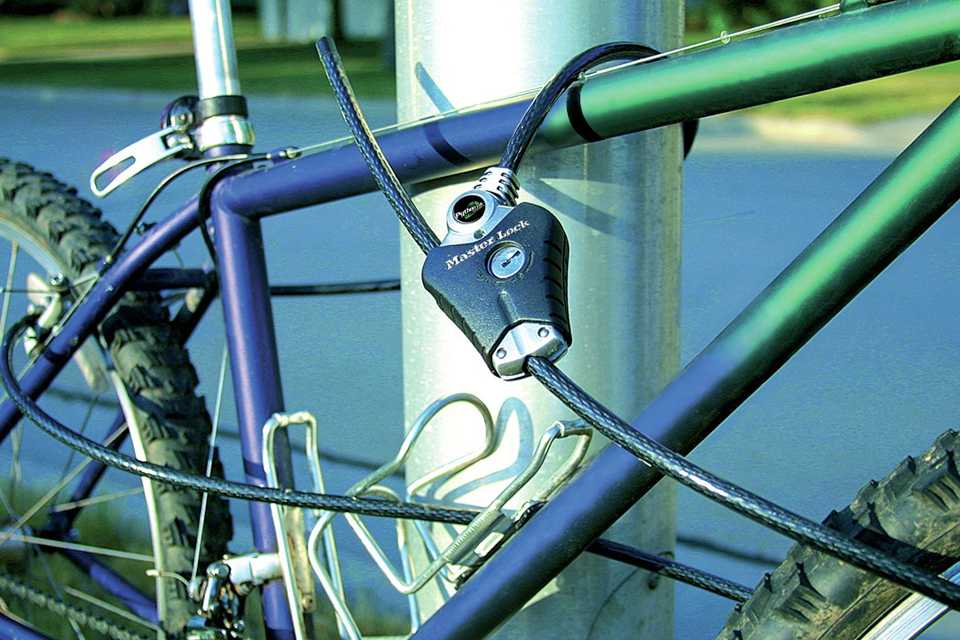 Types of bike lock
There are three main types of bike lock to choose from - cable lock, chain lock and D-lock. Light and easy to carry, cable locks are best used in conjunction with another lock as extra security for the front wheel or saddle. Chain locks work the same way as cable locks but are made up of chain links instead of a cable. D-locks do not have any moving parts. They are often considered more secure than other locks because they are difficult to break.
Security ratings on bike locks
To better understand how secure your bike lock is, look for the Sold Secure rating. Locks awarded a Sold Secure rating are ranked from gold through to bronze depending on how difficult they are to break open by thieves. Gold standard locks are the hardest to disable and offer the most protection for your bike.
Bike pumps
To keep your tyres inflated and roadworthy, you'll need a bike pump. Available in a range of styles and sizes, bike pumps are great for emergencies. Most pumps are adaptable to either Schrader or Presta valves, which are fitted to nearly all UK road bikes.
Bike racks
Having a bike rack allows you to take cycling trips further afield. There are three main bike rack mounting systems for cars – rear mounted, roof mounted and tow bar mounted. However, not every bike rack fits every car, so you'll need to consider what vehicle you're using before you buy.
Bike computers
Bike computers let you measure your performance as you ride. Like a fitness tracker for your bike, they can track distance, speed, time, and can even calculate calories burned. With integrated GPS, you can enjoy smart navigation features, such as turn-by-turn directions, retrace route and saved locations.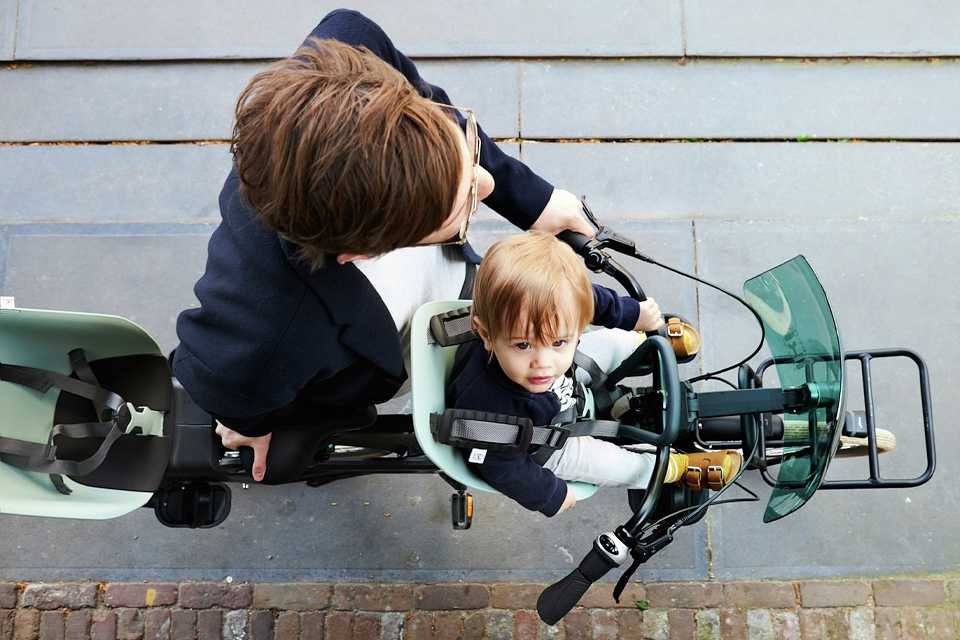 Front and rear child bike seats
There are two options to choose from when it comes to bike seats. First, there's the more traditional rear seats, where the child is strapped in behind you. These are best for children aged nine months to six years. Front-facing seats are designed for smaller children. They are mounted below the handlebars, so you can keep an eye on the road and your child at the same time.
Fitting a child bike seat
Child bike seats tend to fit best on medium or larger sized bikes. Most front mounted bike seats attach to the top of the tube of the frame or via a bracket that is clamped to the handlebar or handlebar stem. Rear bike seats are usually fitted over the back wheel, attaching either to the adult seat post or the rear rack.