TV guides and advice
Need some help choosing your next TV? From smart to 4K and installation, our guides are here to make choosing your next big screen as easy as possible.
Our TV guides
It can be tricky knowing how to choose the best TV. Luckily our buying guides are here to make your decision as easy as possible.
If you need help with your decision, our TV buying guide gives a comprehensive run through of the types, sizes and features you need to know about.
Thinking of upgrading to 4K? Our 4K guide shows you the difference that moving to 4K can make, including info on crystal clear screen quality and the difference between certified UHD and UHD premium.
Not sure what makes a TV smart? Our what is a smart TV page gives you a full view of the benefits of a smart tv.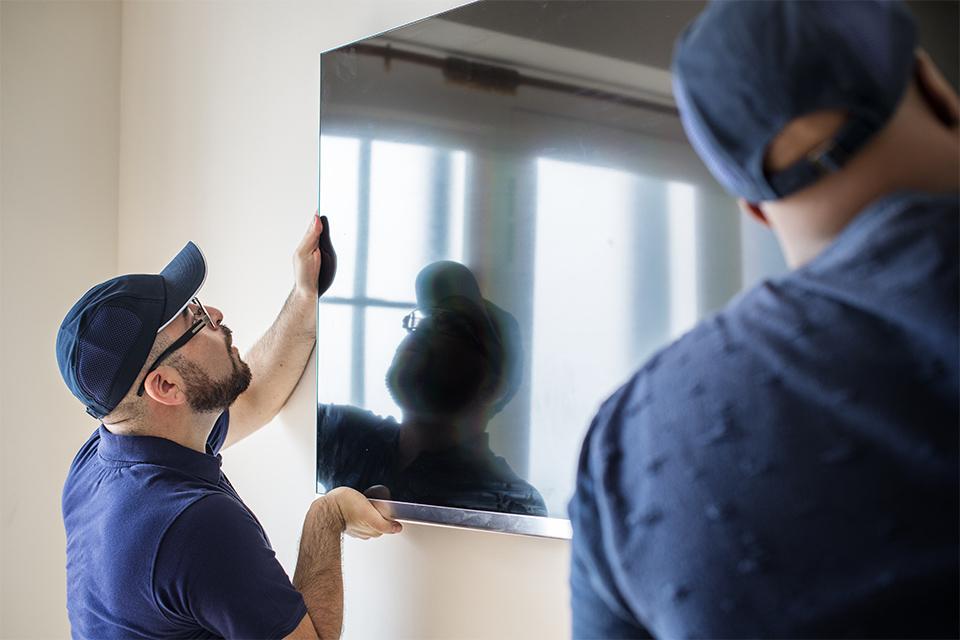 Installation and tech support
We've partnered with TV installation specialists Bizzby, to make installing your TV even easier. Get the full breakdown of prices and services with our TV installation guide.
If you're installing a TV yourself, our TV buying guide has a section dedicated to back of the box connections, TV stands and wall brackets.
If you have an existing TV from Argos and need help with a manual or tech issues, visit our tech support site for more information. Just search for the model you own and view FAQs, video help and information on our returns policy.
Accessories and extras
Home cinema guide
Get the sound to match your screen with our guide to home cinema systems and sound bars. From subtle, to full-on cinematic, find the best sound system for you.
Freeview Play
Freeview Play is a service that's built in to a number of our TVs. Find out more about how you can watch catch up and on-demand content for free, with Freeview.
More help and inspiration
Why buy at Argos?
Our living rooms are increasingly becoming fully featured entertainments centres, with the TV the central feature of many. With a 4K TV you can enjoy the kind of crisp picture that was previously only possible in cinemas. Colours are so vivid you'll feel like you can reach out and touch the images on screen, and the level detail takes you right into the action. Make sure you get one of our TV stands too so you can position the TV perfectly for comfortable viewing.

Coupled with Blu-Rays, a 4K TV gives you the ultimate visual experience and you'll see your favourite films in an entirely new way. When they're hooked up to one of our home cinema systems the result is sound that matches the picture quality, with images and audio combining into an immersive experience unlike any you've had before.

With so many great films and TV shows to watch people are increasingly getting children's TVs either for their bedroom or in another room of the house so that they can watch their favourite shows when they want. Have a look through our televisions and find the right TV for your child.