Sports and leisure
Argos Monthly Payment Plan
Bitesize Payments
9.9% APR Representative
Rate valid until 11.59pm 29/08/22
Credit subject to status. T&Cs apply. Available on selected products.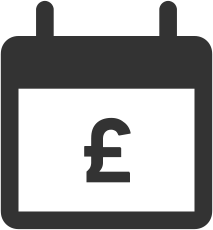 Looking for ideas this Summer holiday?
Everything you need for going back to school
Something else you might like
Take your workouts outside
Lots of us lead busy working lives, but it's important to carve out some time for yourself and the activities you enjoy the most - which is exactly where our amazing sports and leisure range comes in. Maybe you're on a personal fitness mission or you're keen to try out a totally new hobby? Or perhaps you're just looking to get away from it all for a while, be it on a weekend camping trip or a round-the-world adventure? Whatever you have in mind, we've got you covered with all the equipment and accessories you could possibly need.
Sports and fitness equipment
Expanding your home work out gear, or just in search of gym equipment to keep your fitness up? If you've got the space, a multi gym is an adaptable piece of kit that, one way or another, can be used to hit every muscle group. There's a wide variety so check them out and decide which one fits your needs best.
We also have all the exercise machines you'll need to maintain your cardio levels - rowing machines, treadmills, vibration plates, exercise bikes and more. A cross trainer or elliptical trainer is ideal for those looking to train with minimal stress on joints. You might consider getting yourself a Fitbit too. These are the ultimate fitness accessory that'll help you get the most out of your routine, enabling you to check up on your heart rate, count your steps, set fitness goals and monitor your progress.
For those in search of smaller equipment, there's still plenty of options. Some say that free weights are all you need - that includes dumbbells, kettlebells, barbells, medicine balls, skipping ropes and even wearable weights. Pairing these with a weight bench unlocks a whole range of workouts. And the mental and physical benefits of yoga are widely known, so there's no time like the present to begin. All you need to get started is a yoga mat and some comfortable clothing - classes are widely available online.
Hobby gear
For those who fancy trying their hand at more musical pursuits, or are looking to encourage someone else, you've come to the right place. Our range of keyboards includes models perfect for new starters and those a little more advanced. Alternatively, the acoustic guitar is hugely popular because it is so accessible - anyone can pick one up and learn. For children, 3/4 size guitars are ideal so they can get their arms round the body.
Get creative and check out our range of quality sewing machines, from brands like Singer and Brother. We have mechanical and electrical models available. Go for a computerised model which links to your PC and features a separate embroidery unit if you're looking to make intricate designs.
Outdoor equipment
If you are heading off travelling, you'll want to check out our brilliant selection of backpacks. You'll want a larger capacity design if you're undertaking a longer-term trip - think 45L or more! We've got lots of great-quality, durable options from top outdoors brands like Trespass and Vango. Why not invest in a GoPro as well? Tiny but seriously tough, these little gadgets are cameras with a difference, combining all the best features of point-and-shoots and camcorders into one ultra-durable, waterproof device - the perfect way to document an action-packed trip.
If you're looking for a way to get into the great outdoors and off the beaten path, how about mountain biking? We've got a fantastic selection of mountain bikes from top brands including Challenge, Cross and Flite - plus a great range of biking accessories as well.