Welcome to McGregor
Tools that make life easy. With a 2 year guarantee, you have the power to make your garden great.
Shop all McGregor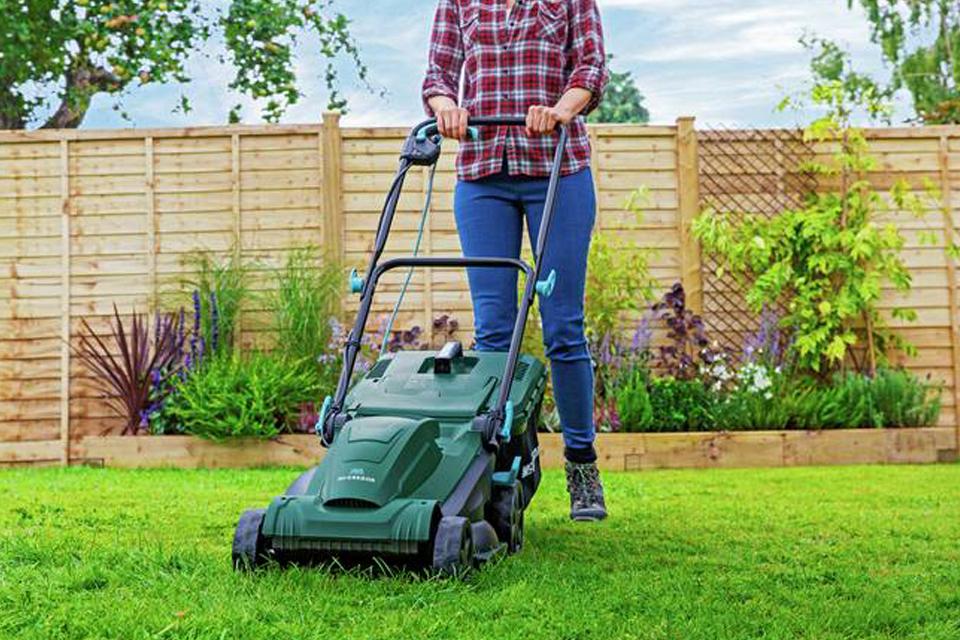 2 year guarantee
All McGregor garden power products and pressure washers include a 2 year guarantee. So whether it's a lawnmower you use weekly, or a hedge trimmer you use occasionally, you know that with McGregor, every tool is built to last.
Create your perfect garden
Electric lawnmowers
Reliable rotary lawnmowers for a precise cut and professional striped finish. Simply plug in and go.
Hover mowers
Great for lawns with bumpy areas or slopes. Hover mowers glide smoothly across while still giving you a close, powerful cut.
Lawncare - top tip
The season for mowing is from March to November. Start cutting your lawn once a month at first, working up to once a week in summer to keep on top of growth.
Garden storage
Keep garden tools safe and dry with these stylish, weatherproof storage boxes designed for outdoor use.
Grass trimmers
Tidy up lawn edges and trim grass without snipping your flowers. Available in a choice of corded or cordless models.
Greenhouses
Grow plants and seedlings at home with our easy setup greenhouses, which come in a variety of sizes to suit any garden space.
No cord, no fuss
From lawnmowers to leaf blowers, McGregor cordless power tools give you complete freedom to reach and trim without getting in a tangle.

Why choose cordless over petrol tools?
Easy maintenance

Quieter operation

More eco-friendly

Fast Charge in 1 hour*
*Fast Charge feature available on some McGregor cordless tools, please check individual products for details.
Tried and trusted
Get the job done with these McGregor garden favourites, recommended by you.
Your garden, your way
Whether you want a spot to relax, play or socialise, McGregor power tools are designed to make everyday gardening simple. They're hard-wearing and easy to use, so you can take control and create the garden you want.
Why buy at Argos?