Smart Lighting with Philips Hue
Bring your home to life with the smartest lights in the world.
Shop Philips Hue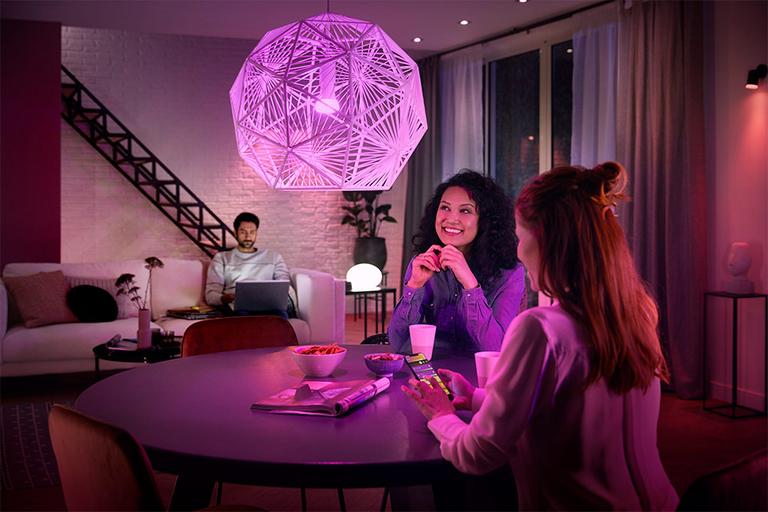 Getting started with Philips Hue
Philips Hue with Bluetooth - The Easy Start to Smart Light
Set the mood of a single room with Philips Hue Bluetooth smart lights. Instantly control up to 10 smart lights straight out of the box using the 'Hue Bluetooth' app.
Control with App or Voice
Set Timers with Light
Add a Hue Bridge to Unlock More
Philips Hue Bulbs
Discover indoor smart lighting designed bulbs for every room in your home.
Philips Hue Luminaries
Create the perfect ambience to suit every mood with the Philips Hue luminaires range.
Philips Hue outdoor lighting
Bring your outdoor spaces to life with our smart outdoor lighting range.
Philips Hue gaming lighting
Discover a new level of spatial immersion with smart gaming lights for PC and Console.
Philips Hue filament lighting
Get a luxurious look with new vintage designs that add class to your home.
Philips Hue accessories
Explore our range of smart accessories to make your life easier.
Popular smart lighting features
Expand your entertainment with Philips Hue Play HDMI Sync Box
Surround lighting gives you an experience unlike any other. Watch a movie, binge your favourite TV show, or play the latest video game with lights that flash, dance, brighten, dim, and change colour right along with the action on the screen. Don't just watch TV — experience it.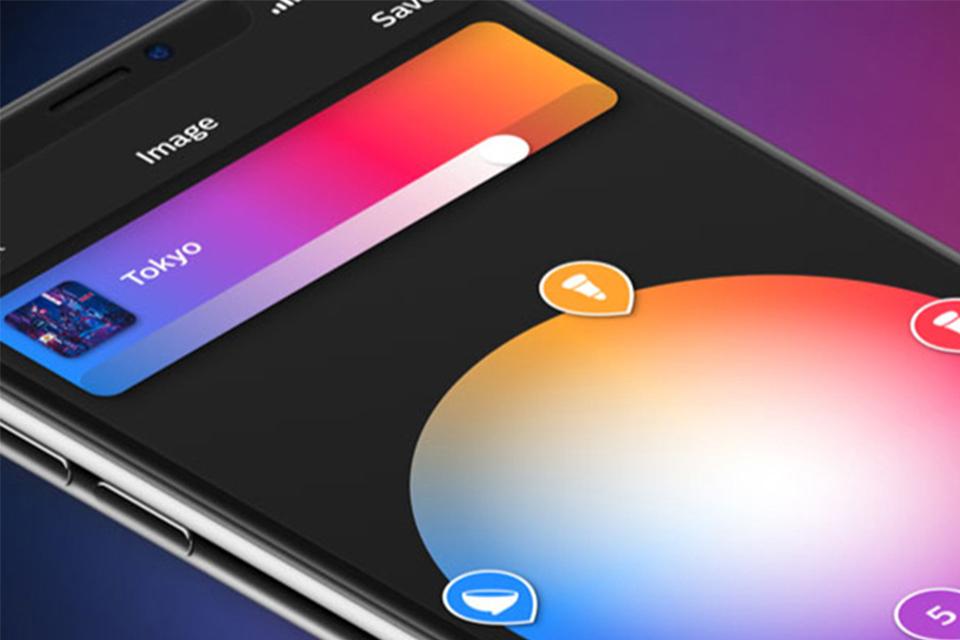 Play with colour
Play with 16 million colours including warm to cool white light to create the perfect ambiance for any mood.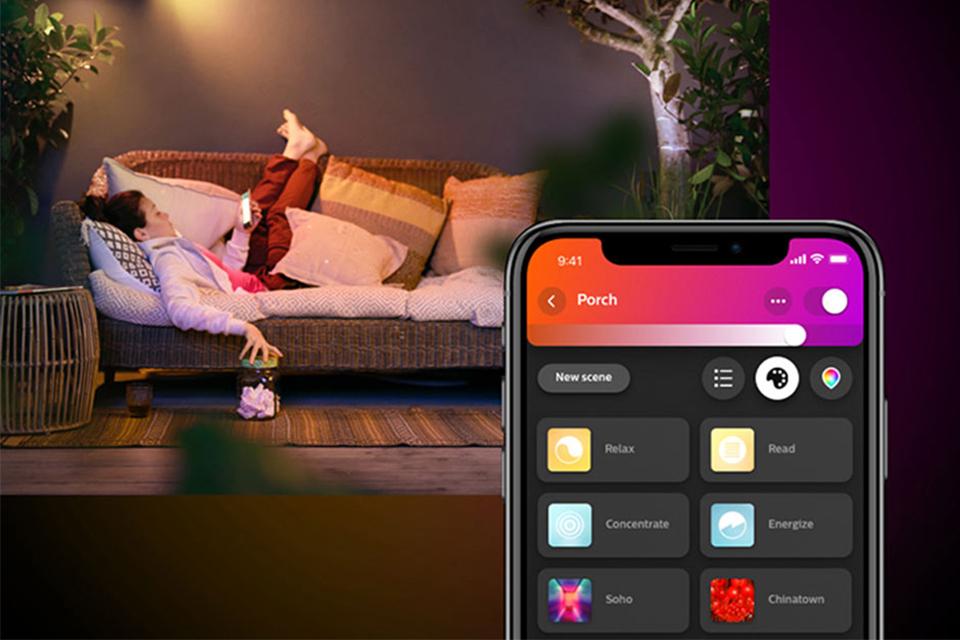 Entertaining outdoors
Create the perfect setting for relaxing, playing or entertaining outdoors by adding colour to your outdoor space.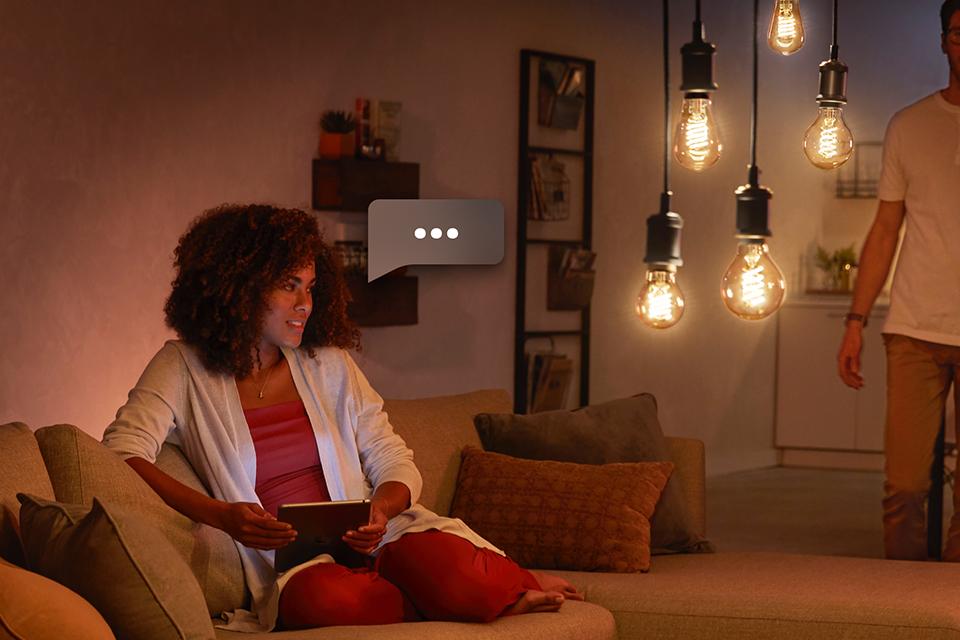 Control with voice
Works with Alexa, Google Assistant and Apple HomeKit devices for hands-free voice control.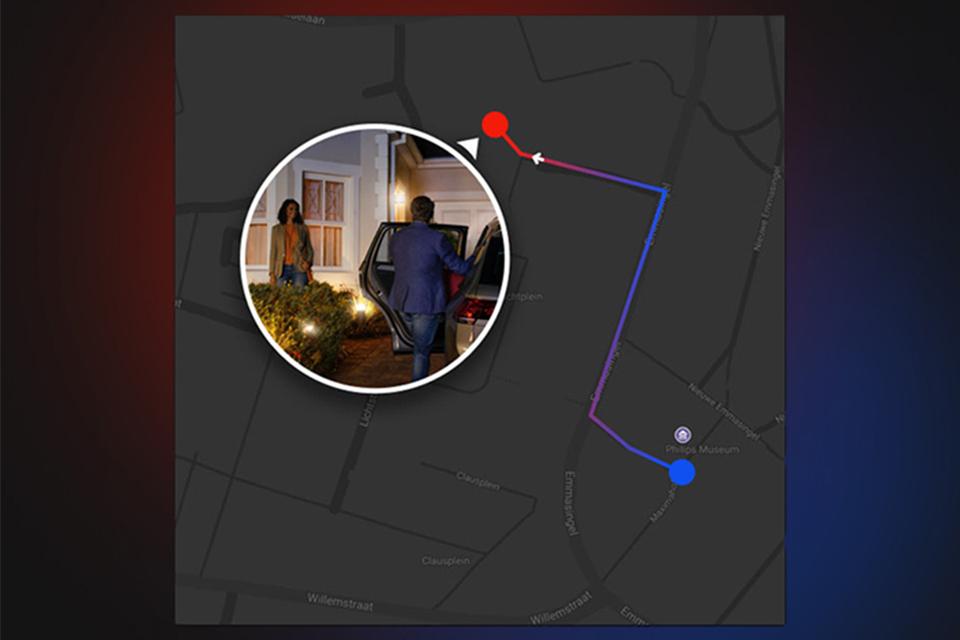 Feel secure
Have your lights turn on when you arrive or switch them off/on randomly while you are away.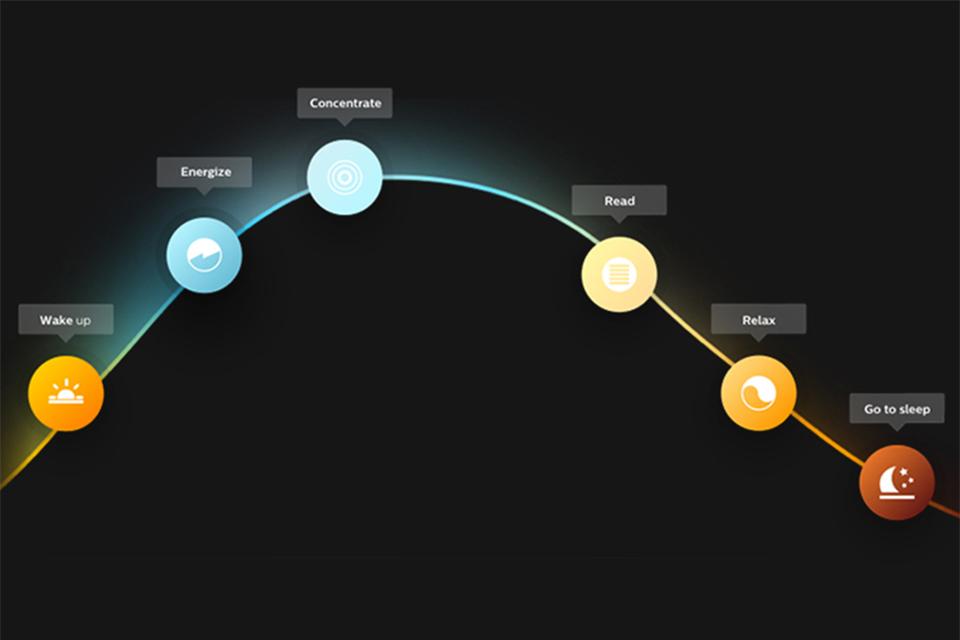 Light for daily activities
Discover different light recipes that help you get through your day. From energising white light in the morning, through to soft golden tones at night to relax.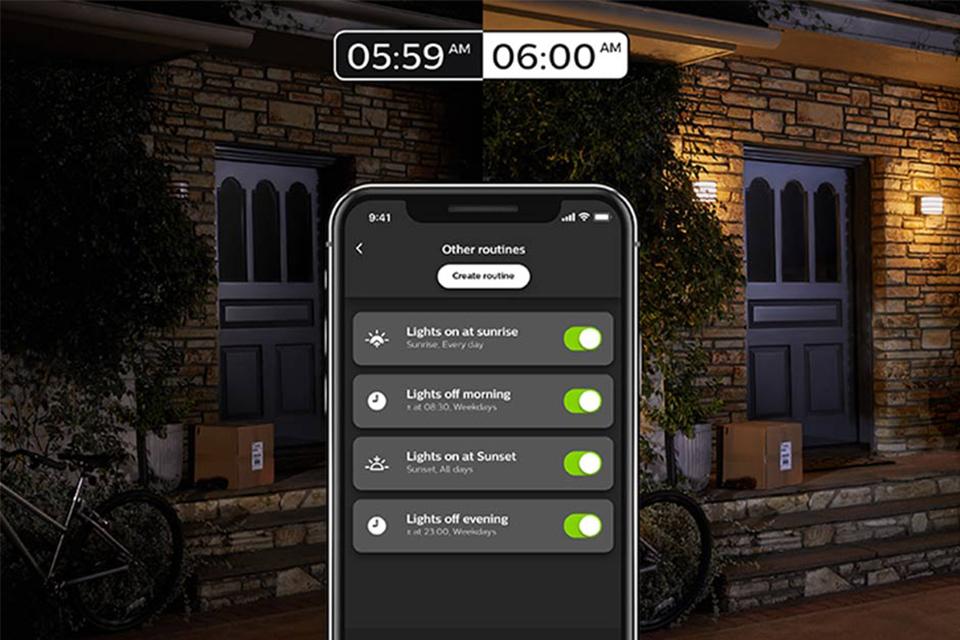 Create routines
Mimic the sunrise and have your lights turn on slowly to match your daily routines.
Reviews
How to videos
Installing a Philips Hue starter kit
Whether you want dimmable white light or the full colour range, get everything you need to personalise your lighting in one easy kit.
Connecting Alexa
Learn how to connect Philips hue to Amazon Alexa and easily control your lights with your voice.
Connecting Google assistant
Learn how to connect Philips Hue to Google Assistant and easily control your lights with your voice.
Why buy at Argos?