Artificial Christmas tree ideas
Don't get your tinsel in a tangle, our guide is here to help you find the tree you've been pining for.
Artificial Christmas tree ideas.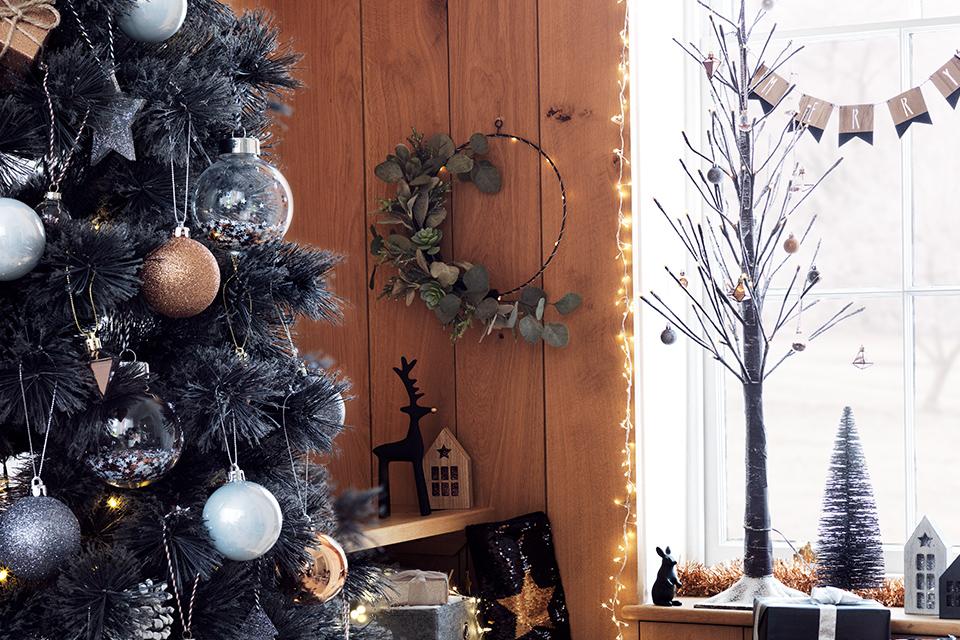 Christmas tree ideas
These tree ideas are some of our festive favourites.
Fibre optic Christmas trees
Pre-lit Christmas trees
Snowy Christmas trees
White Christmas trees
Slim Christmas trees
Half Christmas trees
Christmas tree skirts
Rainbow Christmas tree
Need some more inspiration? Our guide below gives you all the detail about our tree-mendous range of artificial trees.
Types of Christmas tree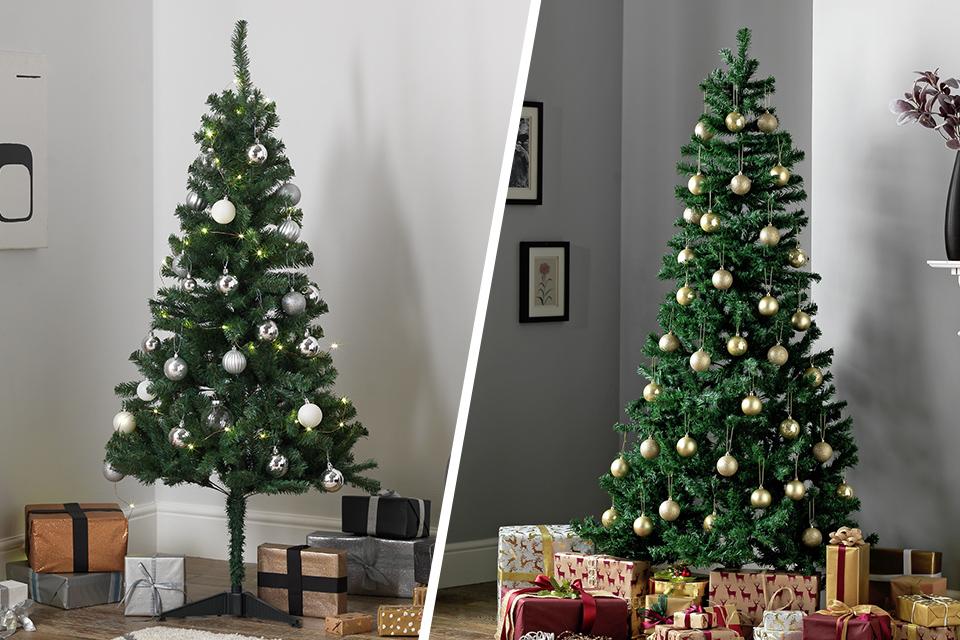 Traditional Christmas trees
These trees are just like the real thing - except they won't droop or shed pine needles! Once it's put up, all you need to do is add some decorations.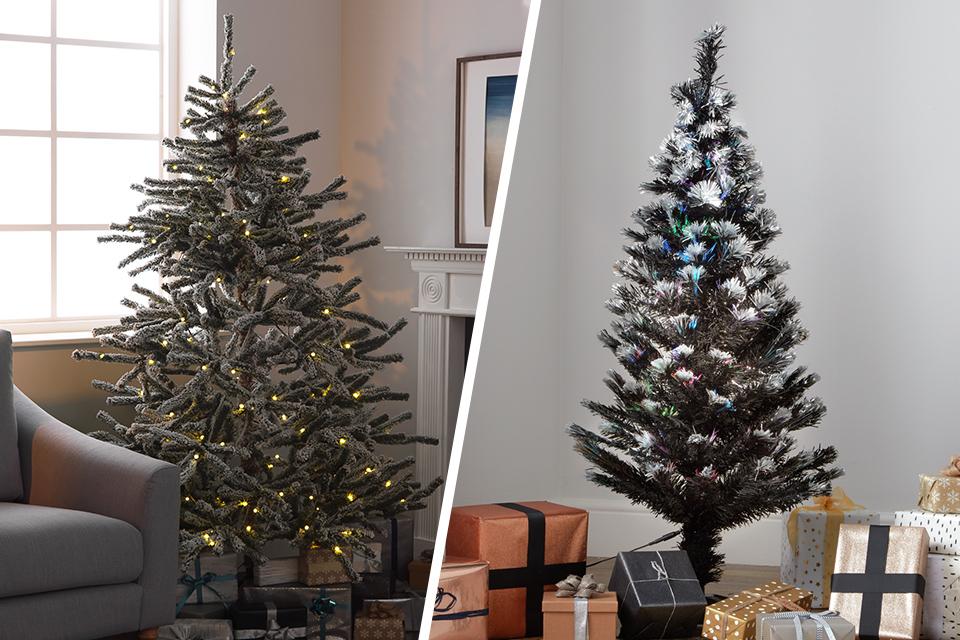 Pre-lit and fibre optic Christmas trees
These Christmas trees come with lights, leaving you with a vibrant, festive glow.
Pre-lit trees usually have a set colour, while fibre optic ones have fab-yule-ous colour changing tips.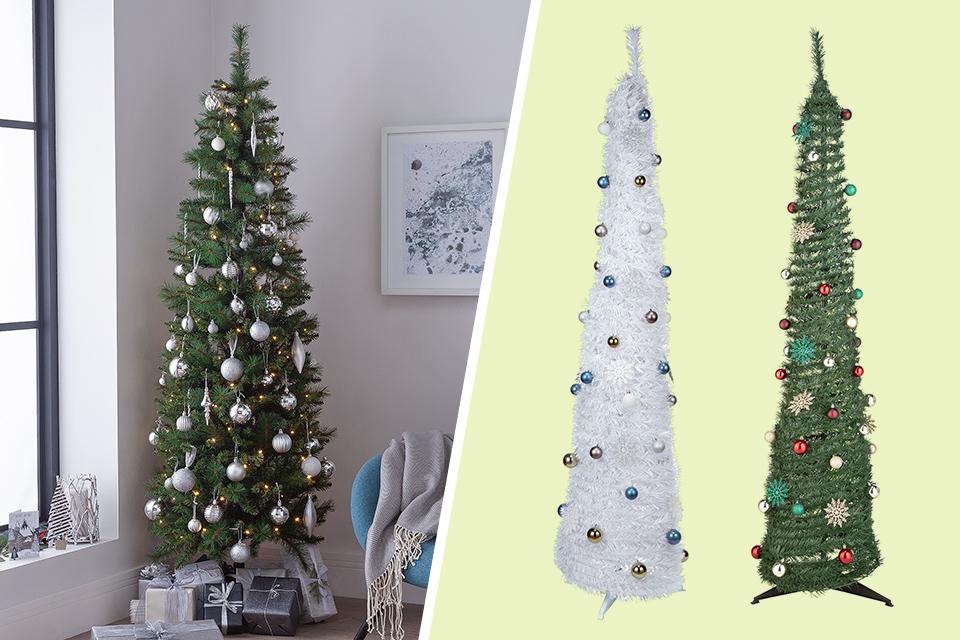 Pop-up Christmas trees
Ideal if you want to get straight to the decorating, with a pop-up Christmas tree less time is spent putting it together leaving more time for the fun stuff.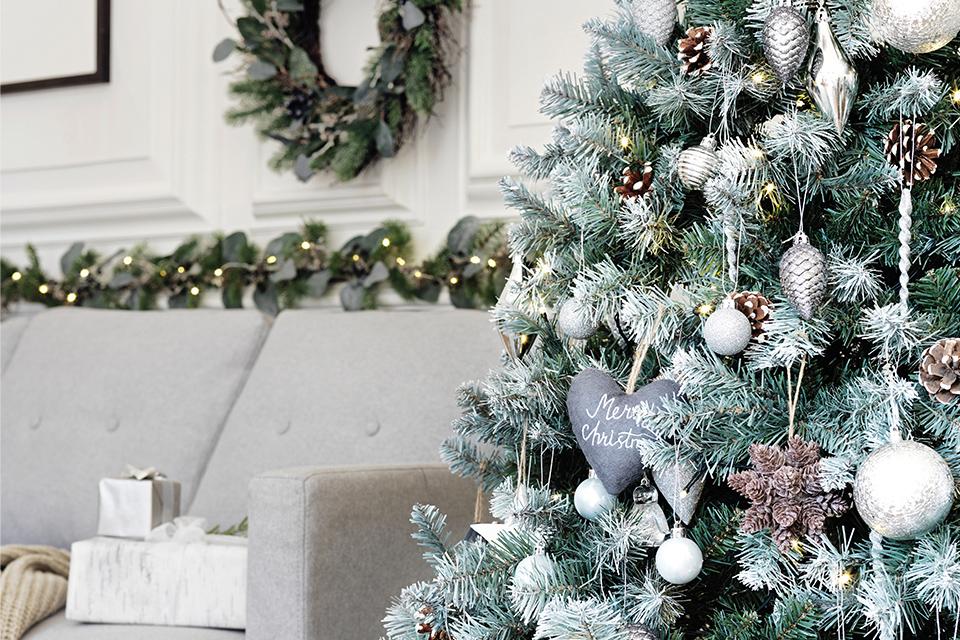 Snowy Christmas trees
Just like they've been plucked from a frosted forest, these trees are sure to add to the festive feel.

Some feature berries and pine cones subtly nested amongst the branches, while others have snow tipped branches straight from a wintery wonderland.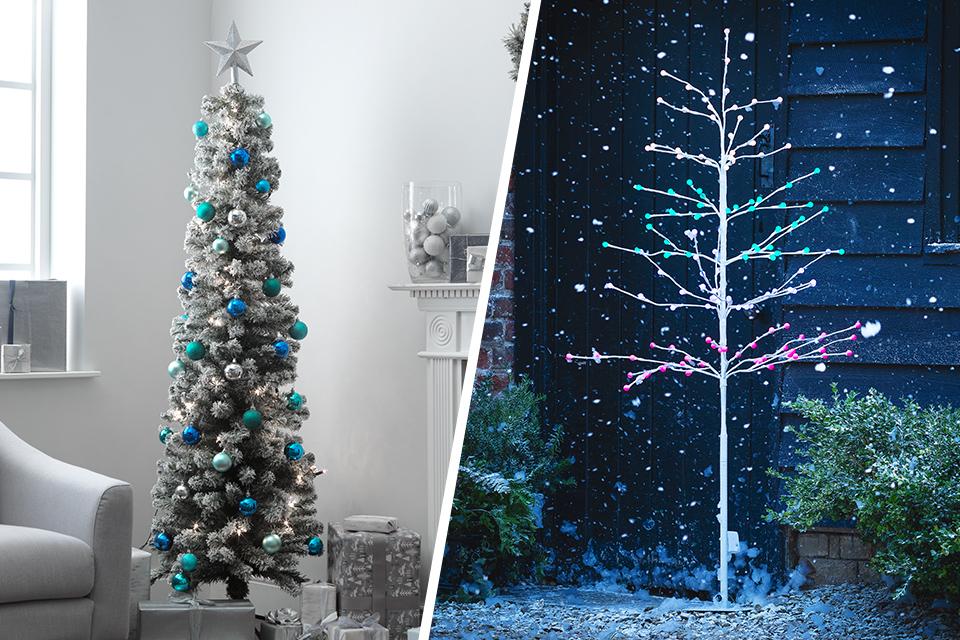 Space saving trees
Slimline or pencil Christmas trees, are an excellent choice if you're a little short on space or need to squeeze your tree into a corner. They tend to be tall, giving you plenty of room to tuck-in decorations - meaning you lose out on none of the festive feel.
Half size wall trees sit flush to the wall, for even smarter space saving.
A twig Christmas tree, on the other hand, is very on-trend and the perfect fit for a Scandi inspired home theme.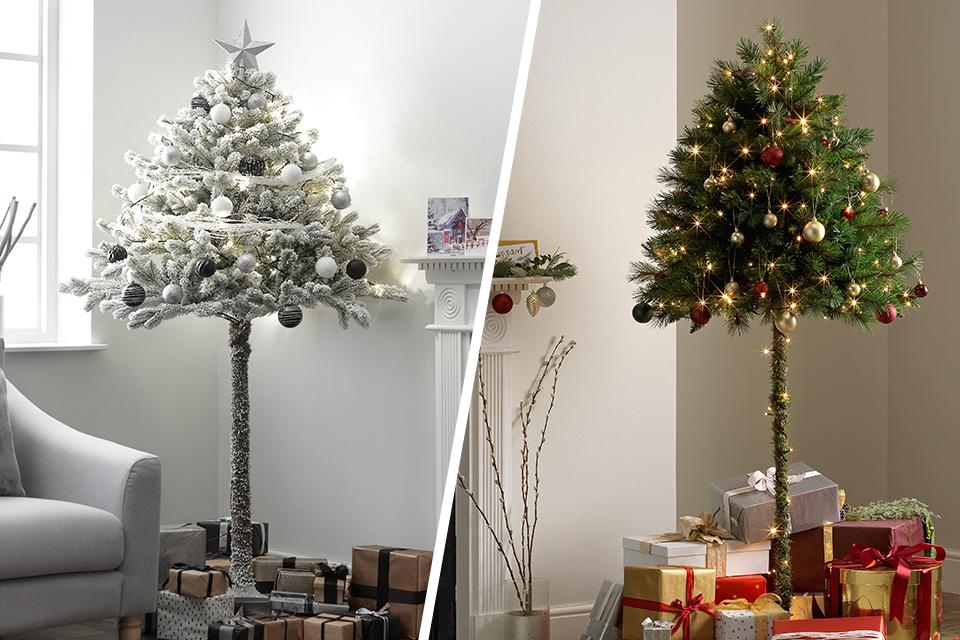 Pet friendly trees
Keep decorations out of reach of little hands and paws with a half tree or upside-down tree.

Half trees have a long thin trunk and triangular shape on top, giving you plenty of space for decorations, without the worry of a tumbling tree. An upside-down tree has the tip at the bottom - and is sure to catch Santa's eye on Christmas Eve!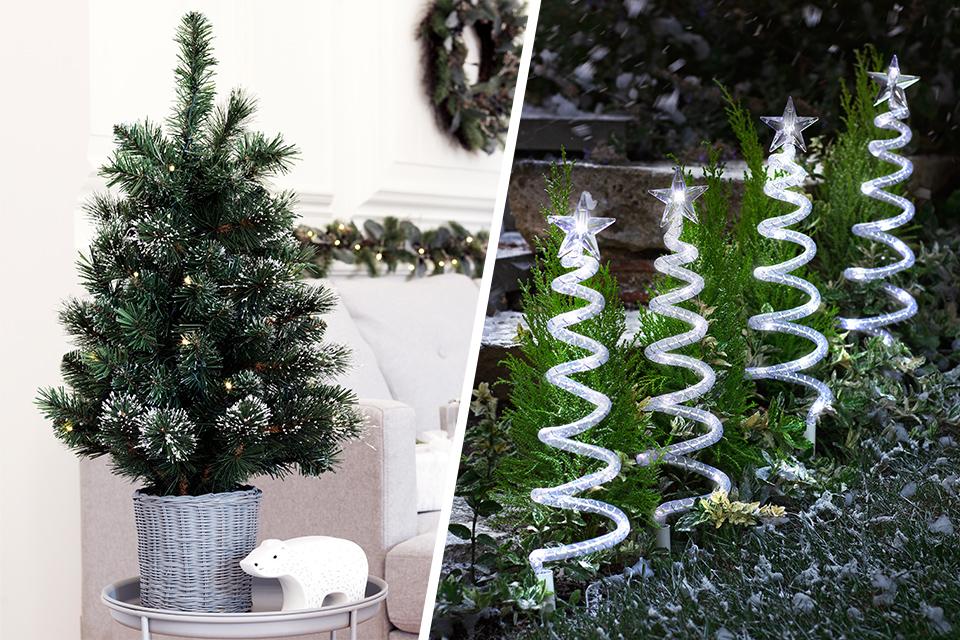 Outdoor and mini Christmas trees
For when one tree is not enough... We have a wide selection of mini Christmas trees and outdoor decorations, perfect for scattering festive spirit throughout your home.

Alternatively, if you want to keep things low key, a small Christmas tree can make a subtle centrepiece.
How to decorate a Christmas tree
Got your tree? Here's our step by step guide to the fun bit... decorating it!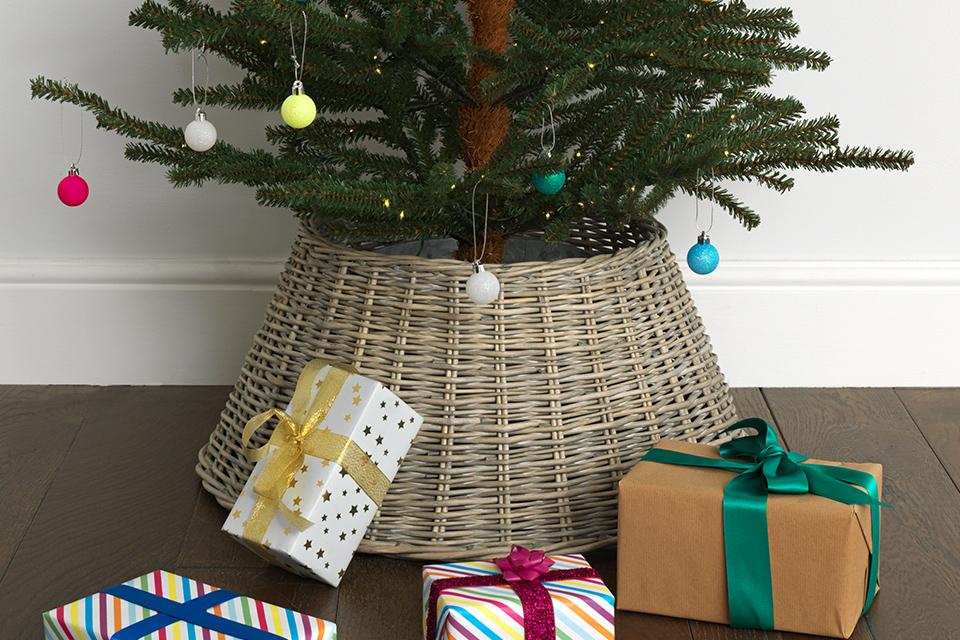 Step 1 - Add a Christmas tree skirt
With your tree up, the first thing to do is add a Christmas tree skirt to hide the base. You could do this at the end, at the risk of toppling the tree and knocking off your carefully placed decorations.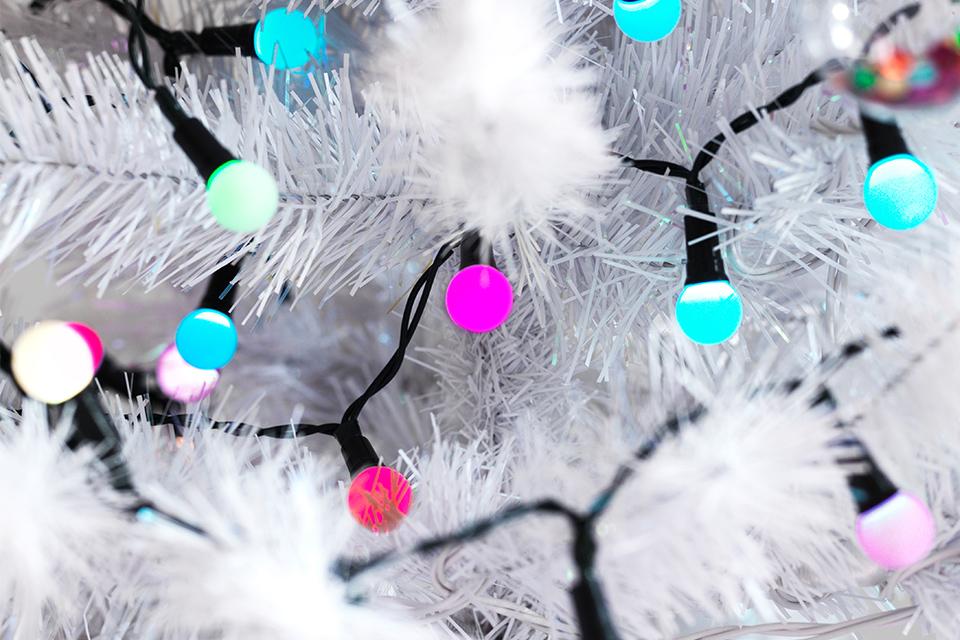 Step 2 - Light up your tree
Lights before decorations is the golden rule. The easiest way to start from the top and slowly wind your way down the tree, nestling your lights in the branches so they don't fall out. Using last year's lights? Be sure to check they still work!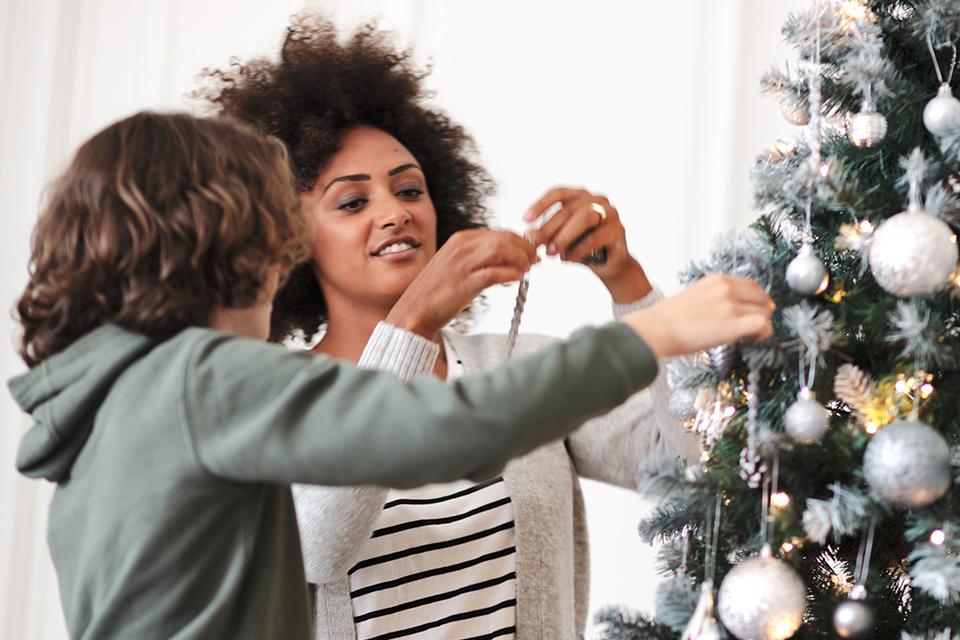 Step 3 - Put baubles to branches
Lights check, baubles check. Hang the biggest ones that are key to your theme first and try to spread them out evenly across the tree.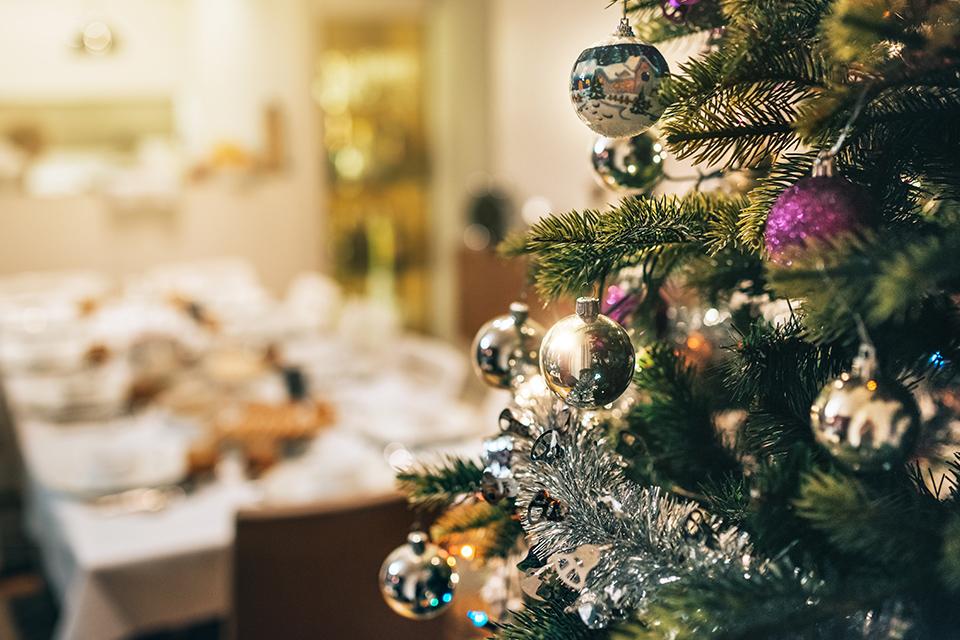 Step 4 - Tinsel time
Intertwine your tinsel evenly around the lights and baubles, leaving plenty of gaps for small decorations and baubles. Similar to lights, it's best to start at the top and weave your way down to the bottom branches.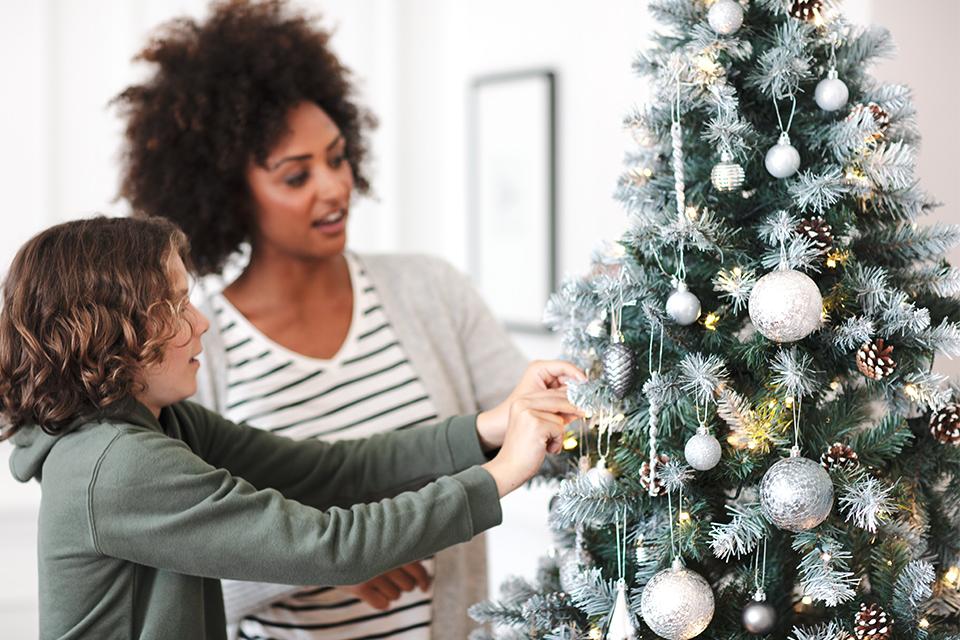 Step 5 - Extra decorations
Think trinkets, chocolates and everything else. The most important part of this step is to take a break and eat some of the chocolates before you carry on. Ssshh, we won't tell.
Step 6 - The tree topper
The last and most important decoration is what goes on top of the tree. Go classic with a Christmas angel or star, or choose a festive favourite like Santa or Rudolph.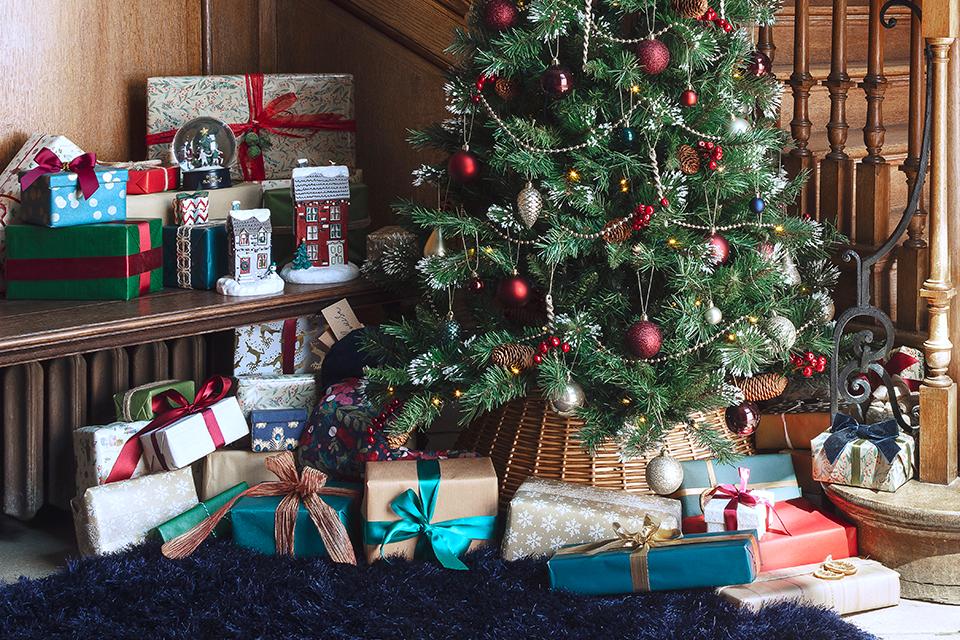 Step 7 - The presents
Hmm, are we missing something? The presents of course! Pre-wrap some early gifts to fill that unloved space under the tree to complete your decorations.
More Christmas inspiration
Christmas decoration ideas
Deck the halls with your own personal style.
Stocking filler ideas
We've got stocking stuffer ideas for every age, taste and budget.
Why buy at Argos?