Revitive® design products to deliver a lasting positive impact on your everyday life from our best-selling Circulation Booster® devices to Respiratory aids.
Discover our new Revitive® range
Good circulation is essential for good health but age, certain medical conditions or even just being too sedentary, can all cause circulation problems. The Revitive® Circulation Booster is designed to actively improve circulation and reduce the symptoms of poor circulation.
Compare Revitive® Circulation Booster devices
How does Revitive® help legs and feet?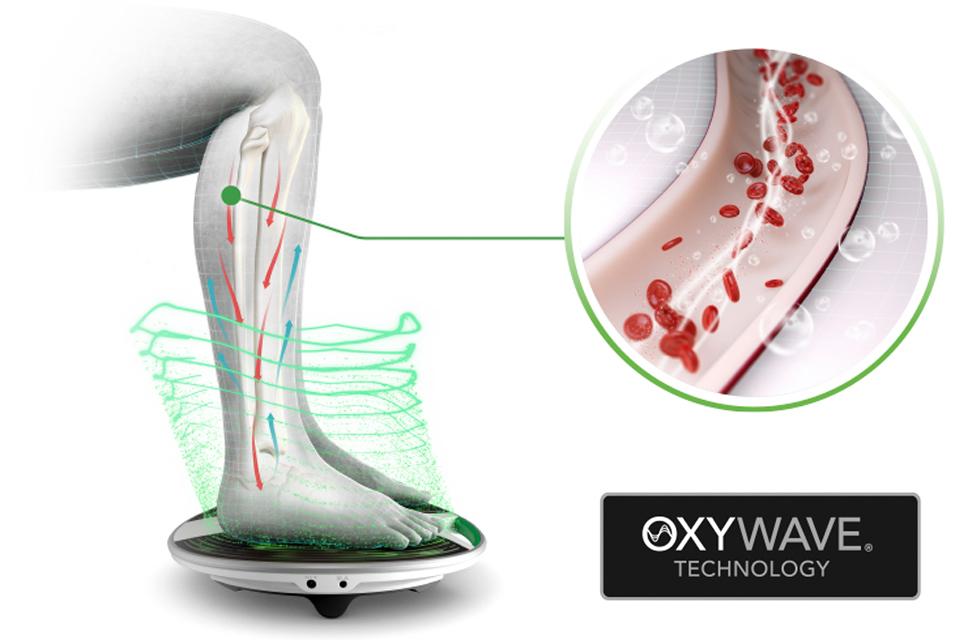 Revitive® Oxywave technology.
Combining a deep understanding of electrical muscle stimulation and circulation, OxyWave Technology delivers clinically tested Electrical Muscle Stimulation to activate leg muscles like a pump. Its Medic program, designed with our patented waveform, significantly increases oxygen-rich blood flow to the legs, relieving aches pains and swelling for greater pain-free walking, so you can do more of the things you love.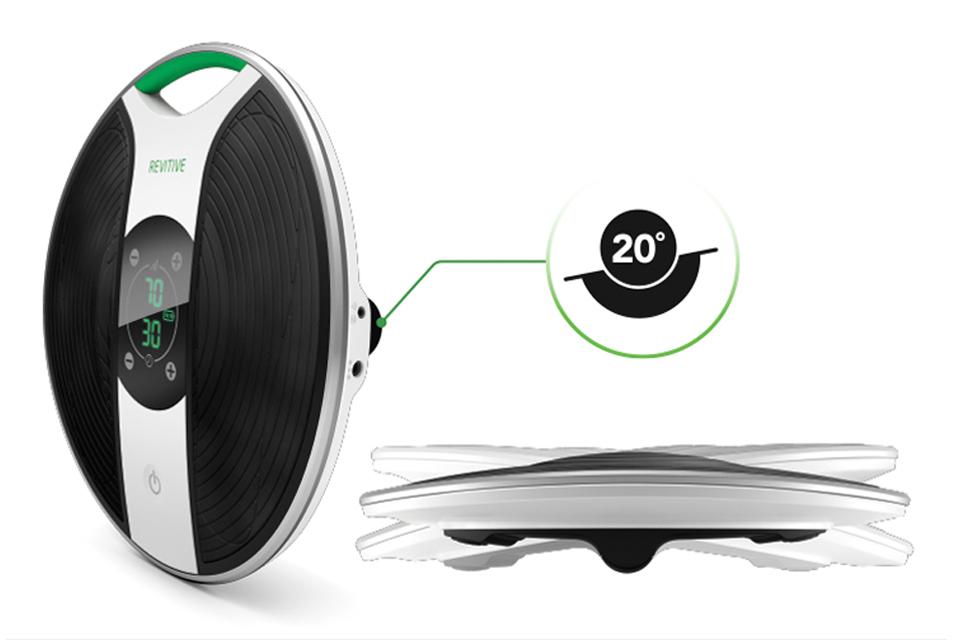 Revitive® patented Isorocker
At a high enough intensity level the patented IsoRocker allows Revitive® to rock back and forth as your muscles contract and relax. This replicates heel-toes raises to help further improve leg circulation.

The Maximum 20 degree IsoRocker which features on the full range of Revitive® Medic devices, allows for a greater range of ankle-joint movement.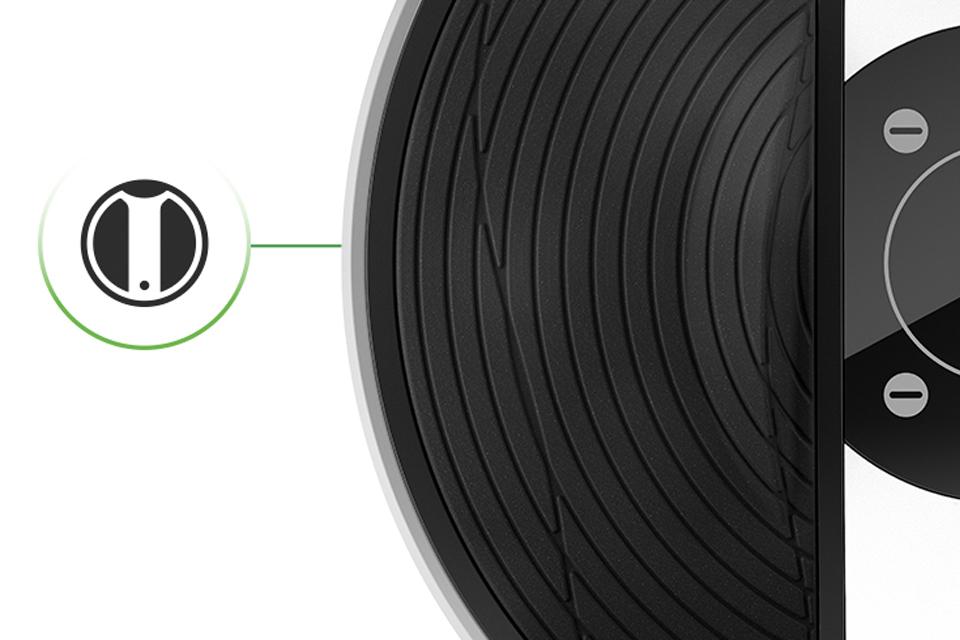 Revitive® soft touch foot-pad
The new Revitive® Medic range features over-sized soft, silicone foot-pads with a raised in-step for superior comfort and the most effective muscle stimulation during your therapy.
The Revitive® soft touch foot-pad, designed to provide the very best support possible.
All-new Revitive® Medic range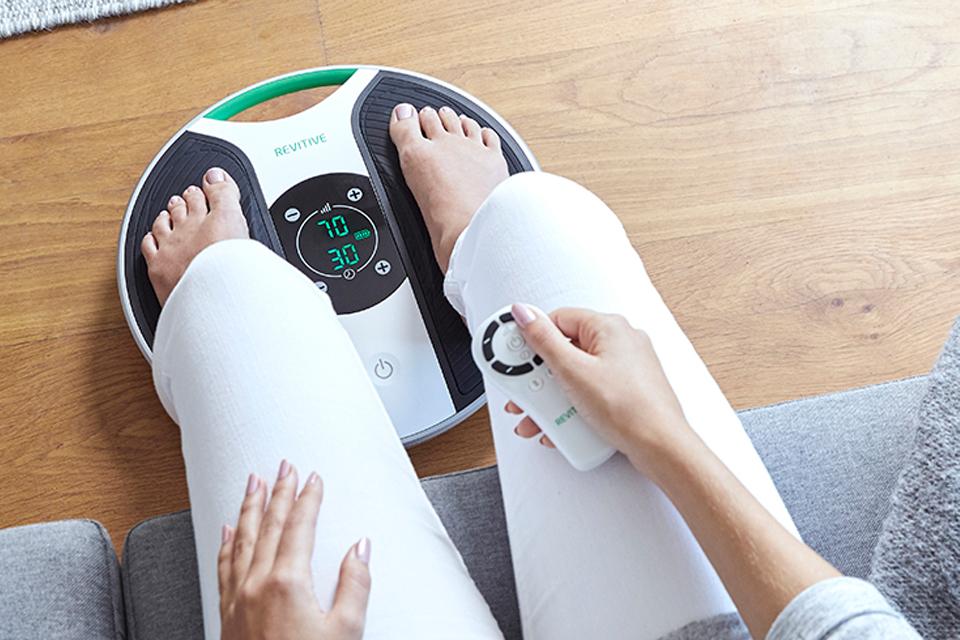 Revitive® Medic program
The Medic program is delivered to your legs and feet via the foot-pads, clinically proven to increase circulation during use. As you increase the intensity, you will feel a pulsing sensation, allowing your muscles to contract and relax.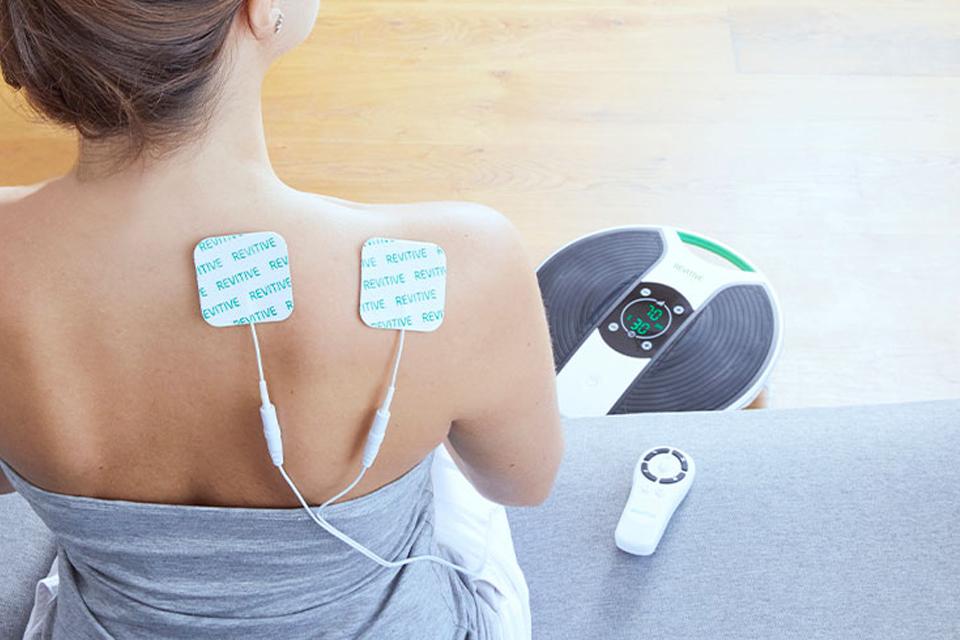 Revitive® targeted pain management
With its unique Dual-Mode, Revitive® Medic uses two proven stimulation technologies to maximise effectiveness. Electrical Stimulation, delivered through the electrode Body Pads, can be used to provide relief from joint, muscular or arthritic pain in your legs, and other areas of your body, such as lower back and shoulders.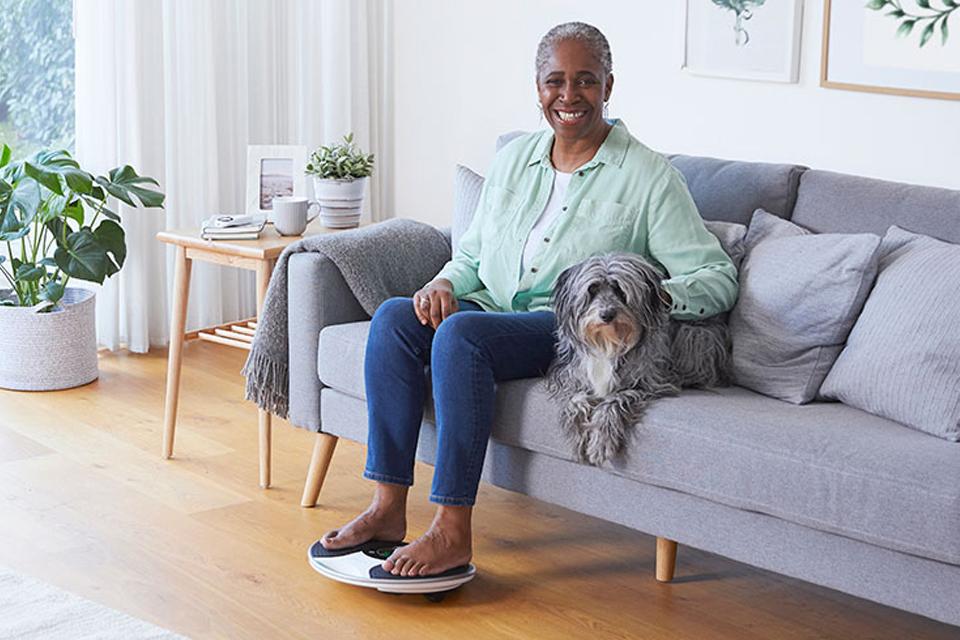 Revitive® is easy to use
Easy to use, Revitive® Medic is cordless, so you can use it just about anywhere. Simply place bare feet onto the foot-pads, increase the intensity and sit back, relax.
Let Revitive® go to work - while you read or watch TV.
Discover the other products in the Revitive® range
Revitive® Medic, a closer look
Take a closer look at our best selling Circulation Booster, Revitive® Medic.
Revitive® Medic Knee, a closer look
Explore the features of the Circulation Booster, Revitive® Medic Knee.
Revitive® Coach, a closer look
Discover our most intelligent Circulation Booster, Revitive® Medic Coach.
Why Revitive®?
Revitive® Circulation Booster is unsuitable if you are fitted with a heart pacemaker or AICD; being treated for, or have the symptoms of, an Existing Deep Vein Thrombosis (DVT); pregnant. Always read the label. Use only as directed. If you are uncertain about the cause of your symptoms or your symptoms persist, please consult your Doctor.
Customer reviews
Discover further Revitive® products
Why buy at Argos?