Refresh your home for spring
By Mrs. Rackley Home
Refresh your home for spring.
Want to have a good sort out for spring, but don't know where to start? Follow organisation expert Mrs. Rackley's top tips for giving your home a seasonal refresh.
Creating a neat and tidy space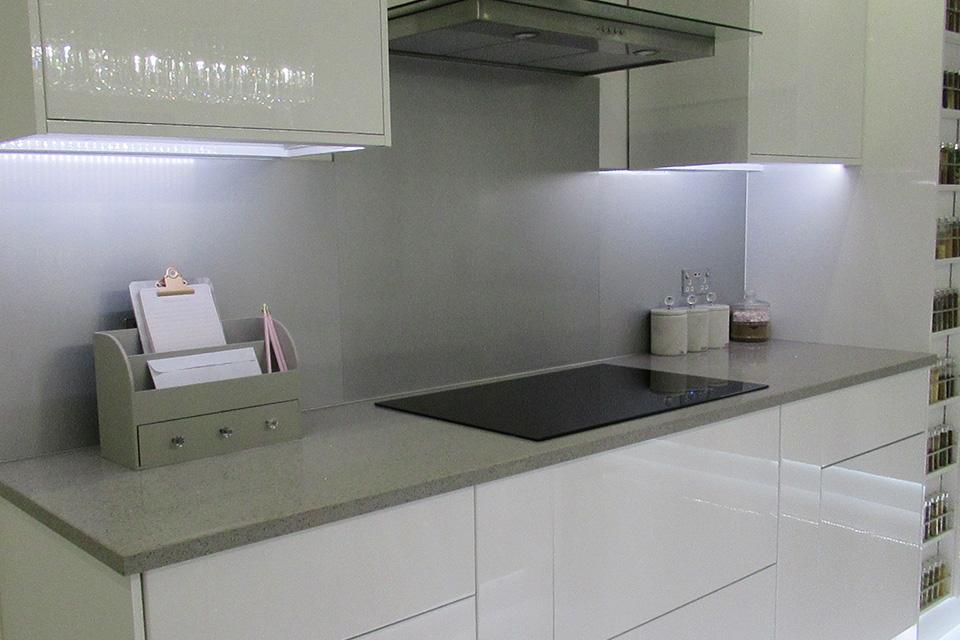 Give everything a home
I truly believe that giving every item a designated home is the key to a tidy and clutter-free space. Armed with a to-do list, give yourself enough time to work on each room one by one, and decide which items are most functional. Keep a few functional accessories on your surfaces to minimize clutter.
Streamline your cupboard space
If you find it hard to keep your cupboards tidy, start with an empty space. If plates and mugs don't fit in their current configuration, take them all out and start placing them back in groups of similar sized and shaped items. Now is a great time to clear out odd and chipped plates and glasses; streamline your drawers with a new dining set.
Storage can make a style statement too
Once you've decided where everything needs to live, invest in stylish boxes to stash clutter away. These white willow boxes are a perfect example of storage that is not only functional, but can also be styled as a feature by stacking in the corner of a room. You could even add labels to the heart-shaped tags to categorise your items.
Change up the accessories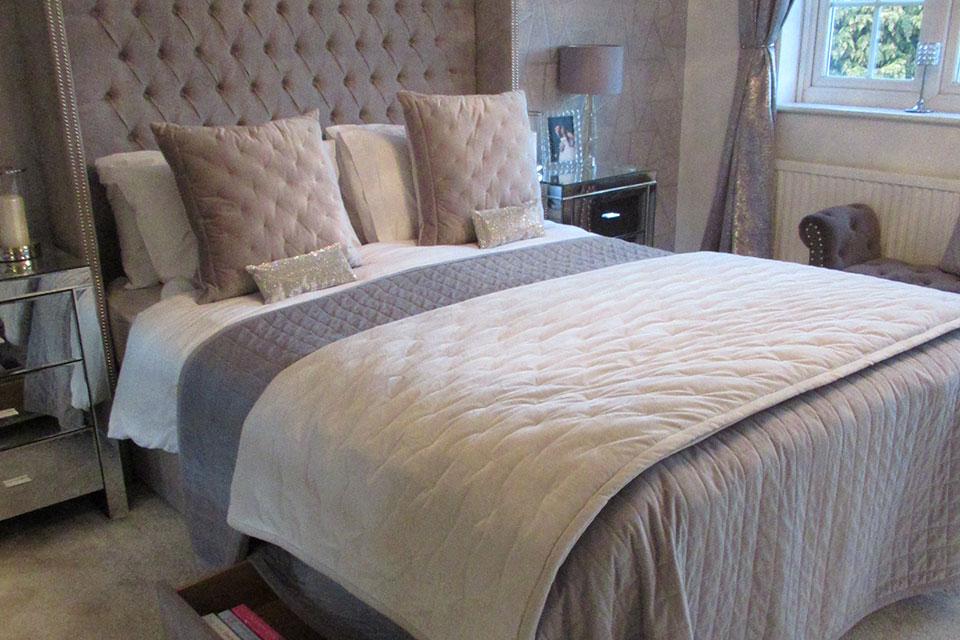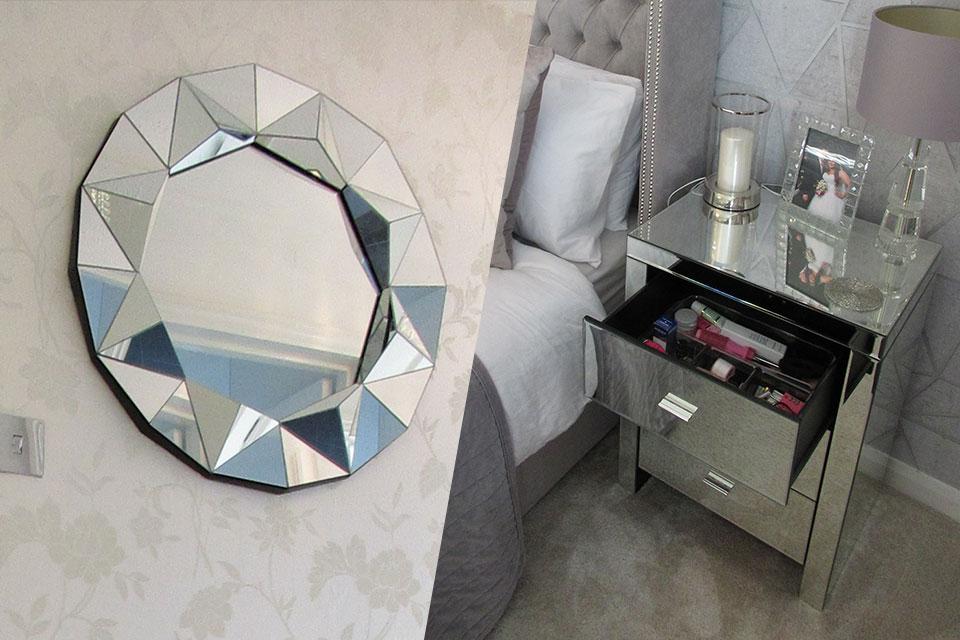 Make your space feel new again
Freshen up your bedroom or living spaces with new soft furnishings in a different style or colour. Plush quilted cushions create an everyday luxury look on a budget. Adding decorative mirrors is another cost effective way to update your space. A strategically placed mirror can make a space seem bigger and brighter, as well as adding some sparkle.
Get smart with your storage solutions
Choose multipurpose items where possible
An ottoman is a flexible, multipurpose investment. It not only provides ample storage, but also doubles as a luxurious and comfortable place to sit, put your feet up, or even use as a coffee table. Whittle your CDs, DVDs, or books down to what you really want to keep, and keep them tucked away inside an elegant ottoman in your living room.
Keep the household organised day-to-day
Once you've organised the larger items you use often, find somewhere for more temporary items such as incoming mail or to-do lists. A letter rack is great for storing new mail until you have dealt with it, and as a place to store tape and pens for quick and handy birthday card or gift preparation.
Gather your favourite cleaning supplies
Use a basket to keep your favourite cleaning products in one place, and work from one room to the next. Give everything a thorough clean, paying particular attention to areas you don't often get round to. If you've followed my decluttering and organisation tips, tidying your rooms will be much easier and quicker – with fewer obstacles in your way.
Shop my favourites
Looking for more home decor ideas?
Visit our spot for talking the latest trends, inspiring interiors and handy home improvement hints.
Why buy at Argos?