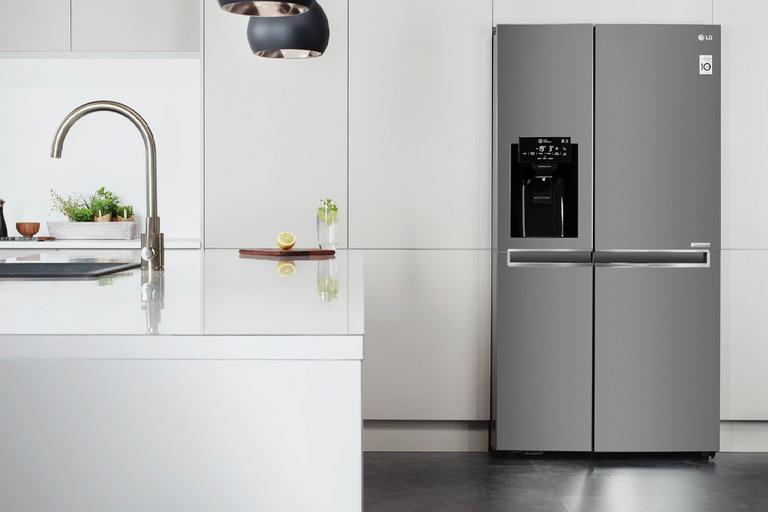 Why buy an American fridge freezer?
An American fridge freezer is sure to be high on the wishlist for many dream kitchens. Here's what makes them such a desirable addition to any home: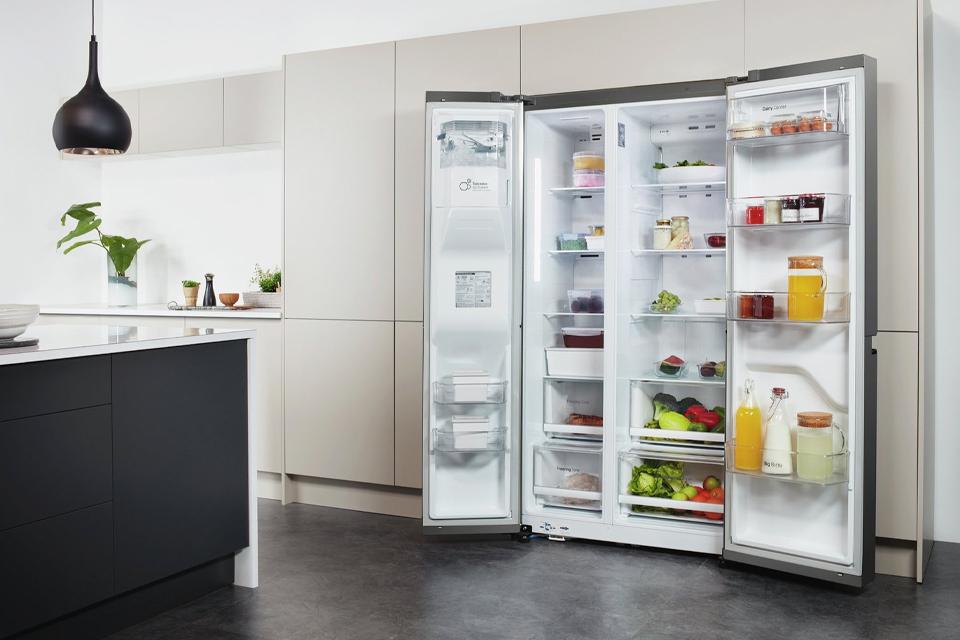 1. Capacity
No other fridge freezers offer as much space as American style. They not only have the trademark double doors, but are also deeper, giving you much more room for your weekly shop. A full size American fridge freezer has room for around 28 bags of shopping in total.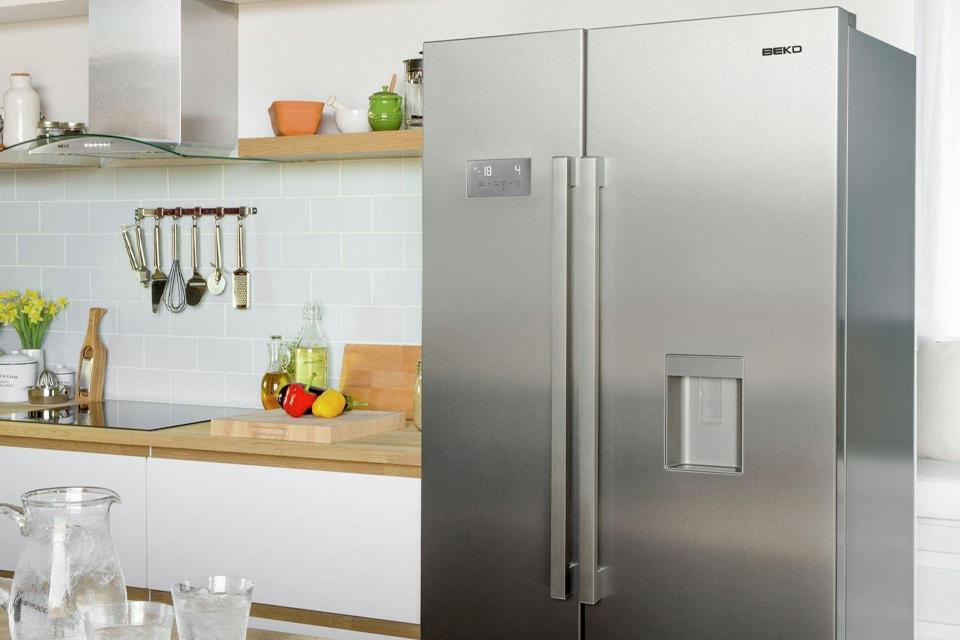 2. Style
The double doors… the dispenser… there's no denying that an American fridge freezer is a sleek addition to your kitchen. There's also plenty of variety when it comes to colour, be it black, white, silver or graphite, as well as different styles of handles.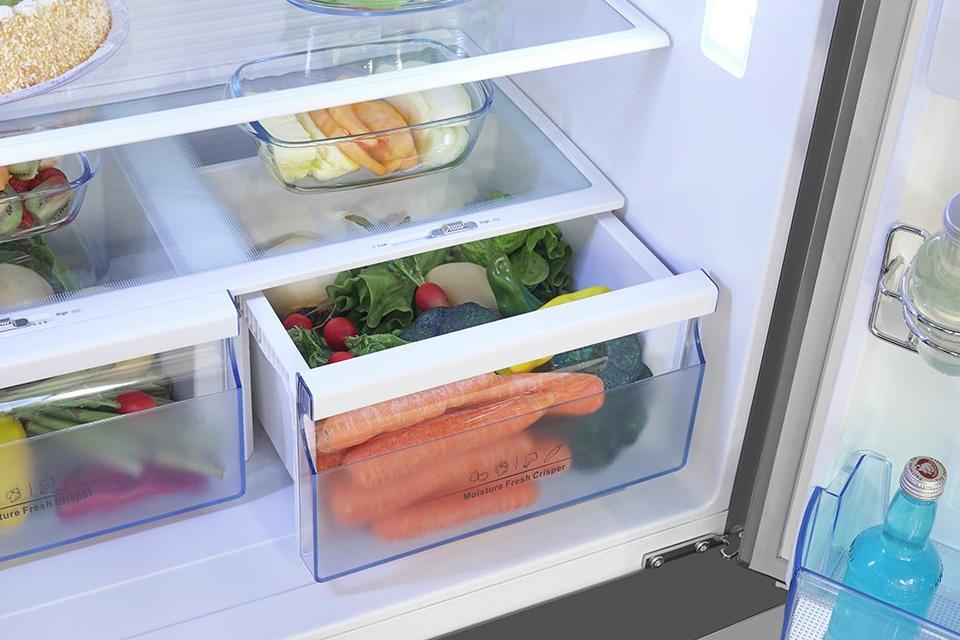 3. Organisation
With all that extra space, you can be far more organised with your food. You could have shelves for each member of the household or arrange by food type – whatever is easiest for you!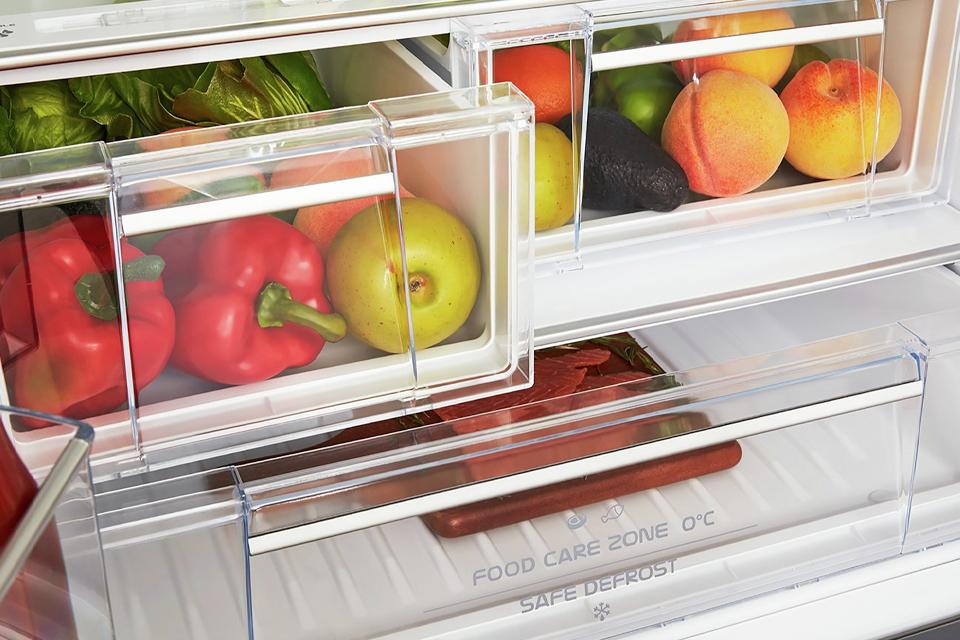 4. Food storage
Having more space also allows you to buy more fresh food. There's extra room for drinks in the doors and more room on the shelves for fresh fruit and vegetables. Some models also have technology that keeps your food fresher for longer.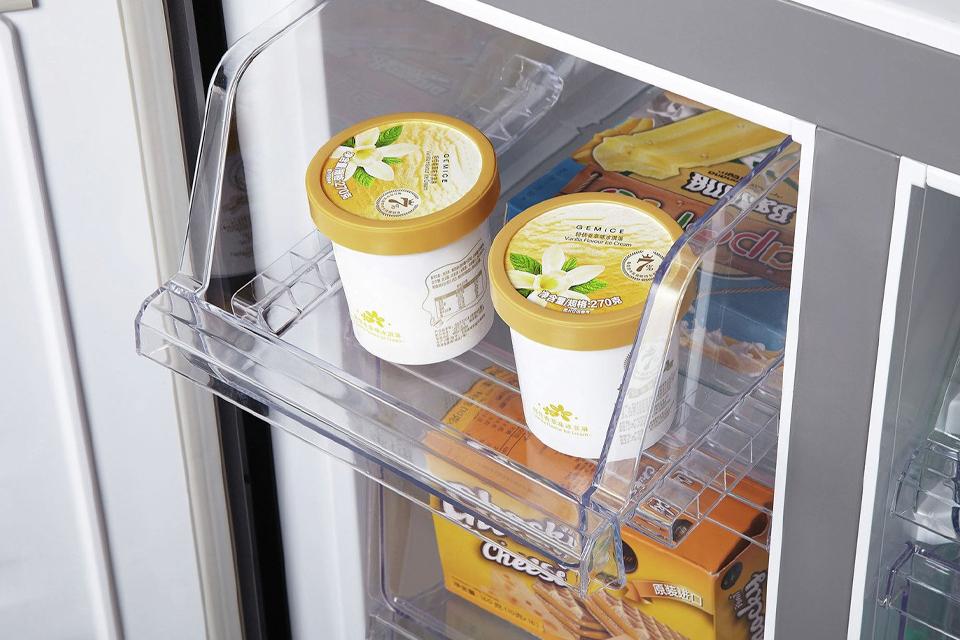 5. Frost free
Most American fridge freezers are frost free, which means you never have to worry about defrosting them.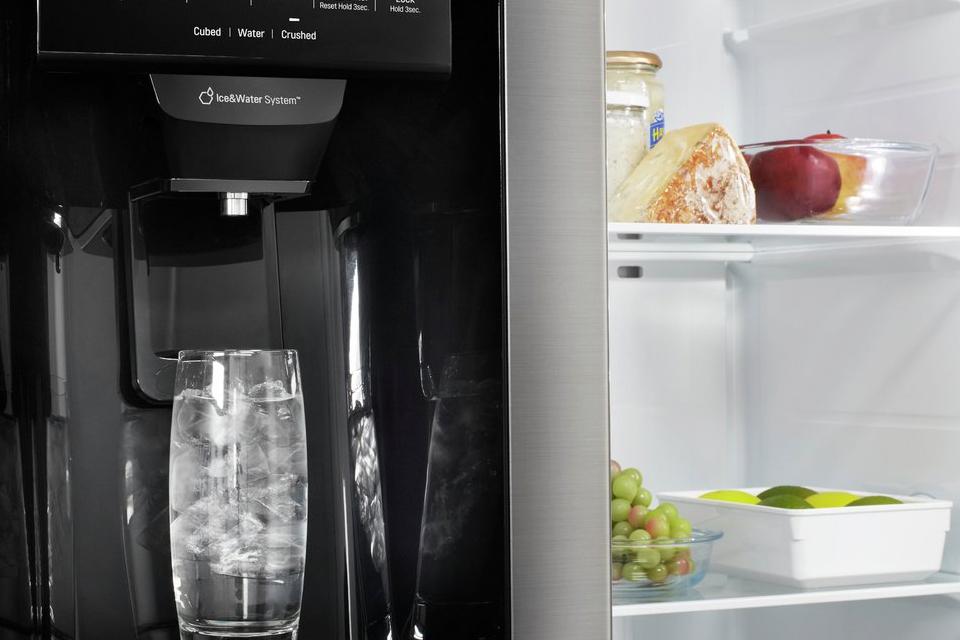 6. Water dispenser and ice maker
Some popular picks
Why customers love them
Shop by size and features
Shop by colour
Shop by brand
Our delivery service
Thinking of opting for our paid installation service? Here's what to expect.
Heavy and bulky item delivery
To ensure your delivery and installation goes smoothly, we've put together a short video to walk you through the process, step by step. It's really important that these steps are met otherwise we may not be able to deliver your new purchase to your home.

Before you order
Make sure the appliance will fit in your chosen space.
Check access points are wide enough to accommodate the delivery.
Make sure that existing pipework, electrical connections and sockets are accessible and within 1 metre of your new appliance. (We won't be able to do any plumbing repairs or electrical work.)
Preparing for your delivery
Fill out our installation survey and let us know of any access issues.
Check that the plug sockets are easily accessible.
On the day of delivery
Clear the installation area of any clutter or obstacles.
Make sure a responsible adult will be home to receive the delivery.
Recycling your old appliance
If you've ordered our recycling service, before collection, you'll need to make sure your old item is fully disconnected, defrosted and is emptied of water.
For more details about our recycling service click here.
Installation and recycling update
For the safety of our customers and colleagues, we've made a few changes to this service. Whilst we deliver and install your item, customers will need to maintain a social distance of 2m. If you are self-isolating, please make us aware so we can rearrange your delivery.
Check here for our latest updates to this service.
More help and inspiration
Time for an upgrade?
Spread the cost with the Argos Card.
Representative 34.9% variable.
Credit subject to status. T&C's apply.
Argos Care
Life on-the-go sometimes means things don't go to plan - we'll fix or replace your item even if it's broken by accident. T&Cs apply.
Provided by Domestic & General Insurance PLC