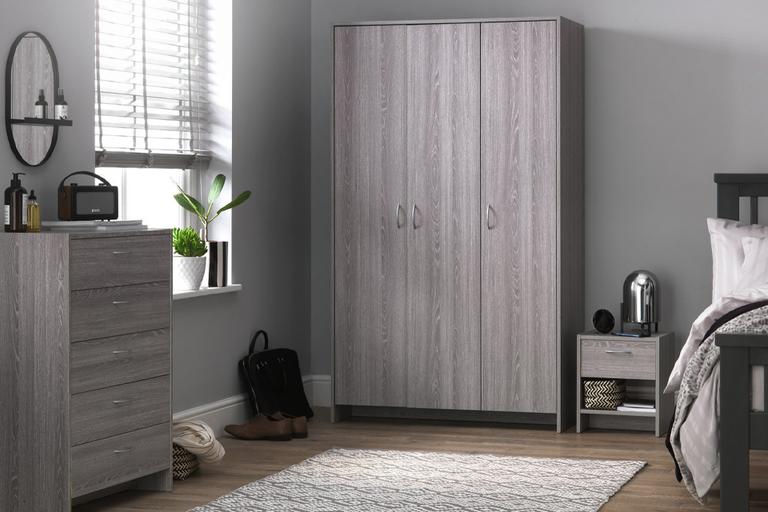 Six wardrobe designs to suit rooms large and small
From simple and slim to mirrored and multi-door, there's plenty of choices that can keep your clothes neat, tidy and tucked away.
1. Freestanding wardrobes
Freestanding options can be easily moved around your bedroom, if you ever fancy a bedroom layout refresh. There's also a wide range of styles to suit your current décor, and a variety of different sizes, from large four-door showpieces to smaller singles, ideal for nooks and crannies.
2. Fitted wardrobes
Fully fitted wardrobes are all about extra space. They integrate seamlessly into the structure of the room, and fit right up against the wall, giving you more storage and floor space. The downside is you can't take them with you if you move and you have less options for changing up your room layout.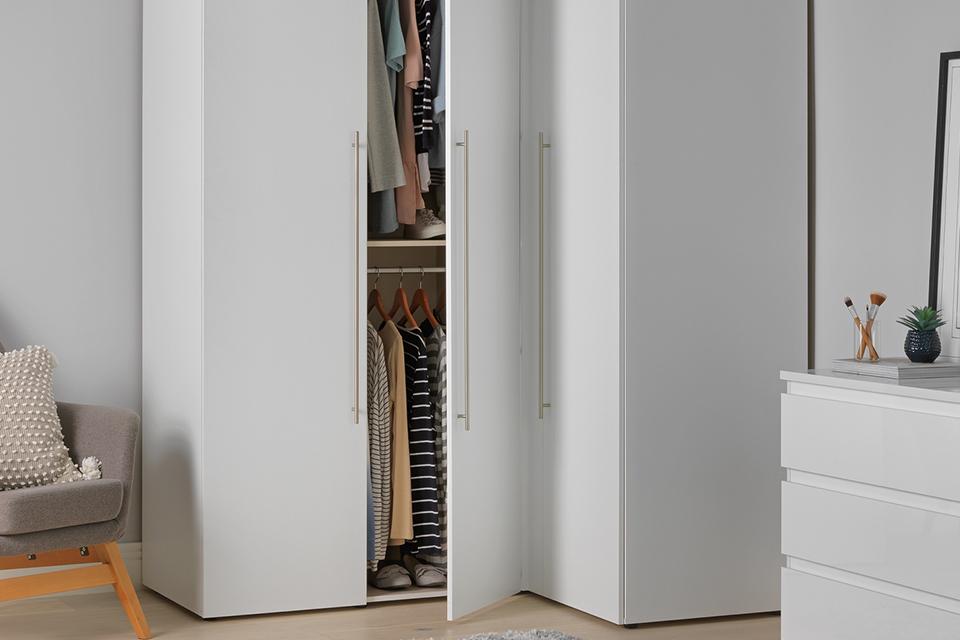 3. Corner wardrobes
If you need more space than a single offers, why not choose a corner wardrobe? They attach to the wall and make the most of unused corner space. Deceptively spacious, they're a great option for a small bedroom, or an awkwardly-shaped one, such as a guest bedroom in a converted loft.
4. Open wardrobes
Open wardrobes let you see exactly what's in your wardrobe at first glance. Not only can you show off your favourite outfits, but the open airflow helps to keep your clothes fresh. A minimalist look that's very on-trend.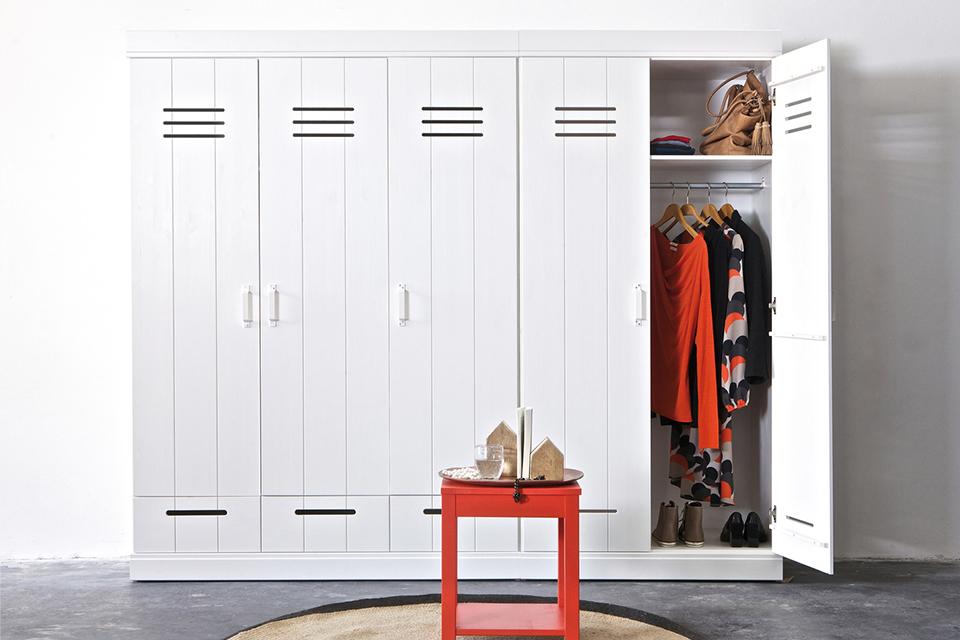 5. Locker wardrobes
For an original storage solution why not opt for a locker-style wardrobe. These kinds of wardrobes are great for kids' bedrooms. The doors feature vertical grooves and cut outs to give an authentic high-school locker look.
6. Mirrored wardrobes
No room for a stand-alone mirror? Some wardrobes include full length mirrors on the outer doors. Not only is this a handy space saver, but it can also make your bedroom look bigger and more spacious.
What's the best wardrobe size for your bedroom?
The size of wardrobe you need depends on how big your room is and the amount of clothes you need to store. Consider if other bedroom furniture, like a bed, baby's cot and chest of drawers will fit alongside your wardrobe.

Single or double wardrobes, with one or two doors, are perfect for small spaces. There are also three and four door options. Generally, the more doors, the bigger the wardrobe will be due to extra compartments. And the larger the wardrobe, the more hanging space you'll have.
Wardrobe colours and finishes
Keep things consistent by matching your new wardrobe to your bedroom style. Oak, walnut and pine are modern styles, with a rustic touch, while white wardrobes are the perfect complement to any Scandi style bedroom. For a slightly different take, black or mirrored wardrobes can be a great fit for a sleek and luxurious feel.
Clothes storage ideas for small spaces
Canvas wardrobes
Canvas wardrobes are a lightweight alternative to a wooden wardrobe. Most are modular and can be arranged in a variety of different configurations. They are perfect for spare rooms and rented accommodation.
Hanging rails
More affordable than a traditional wardrobe, hanging rails are ideal for storing clothes when you're short of wall space. They are easy to put together and some come equipped with wheels so can be moved freely.
Savvy storage ideas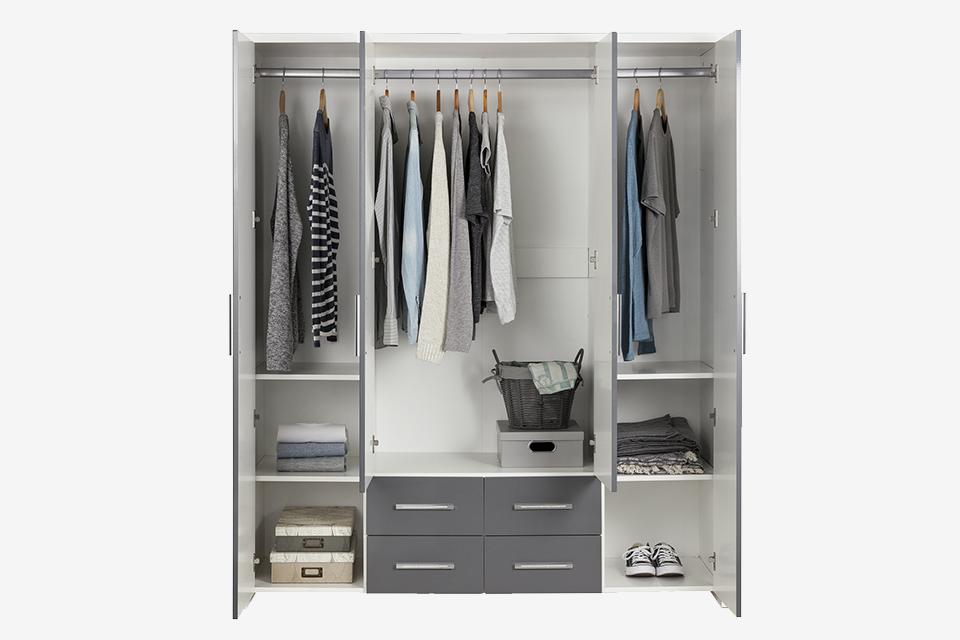 More than just hanging
Wardrobes are about more than just the hanging space. Bigger wardrobes are likely to have extra drawers and compartments for keeping accessories, socks and anything else that doesn't need to be hung up. And look out for other handy storage solutions, such as pull-out drawers and vertical shoe racks.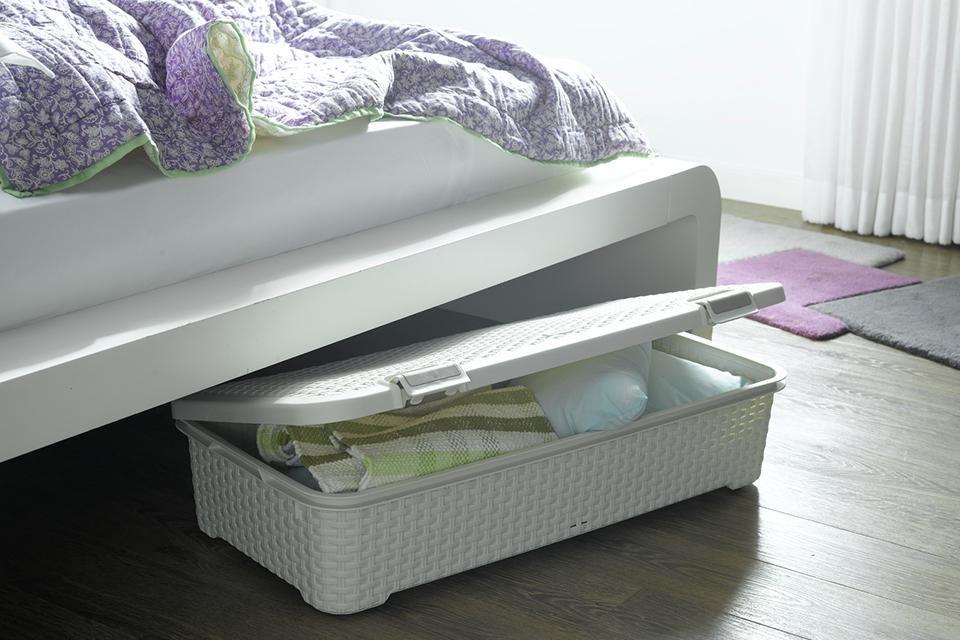 Seasonal storage
If it's the middle of summer, why not keep your winterwear out of sight in a storage box until the weather turns chilly again? This gives you more room in your wardrobe and stops your old clothes collecting dust until it's time to break them out again. The perfect solution for any outfits that are so last season.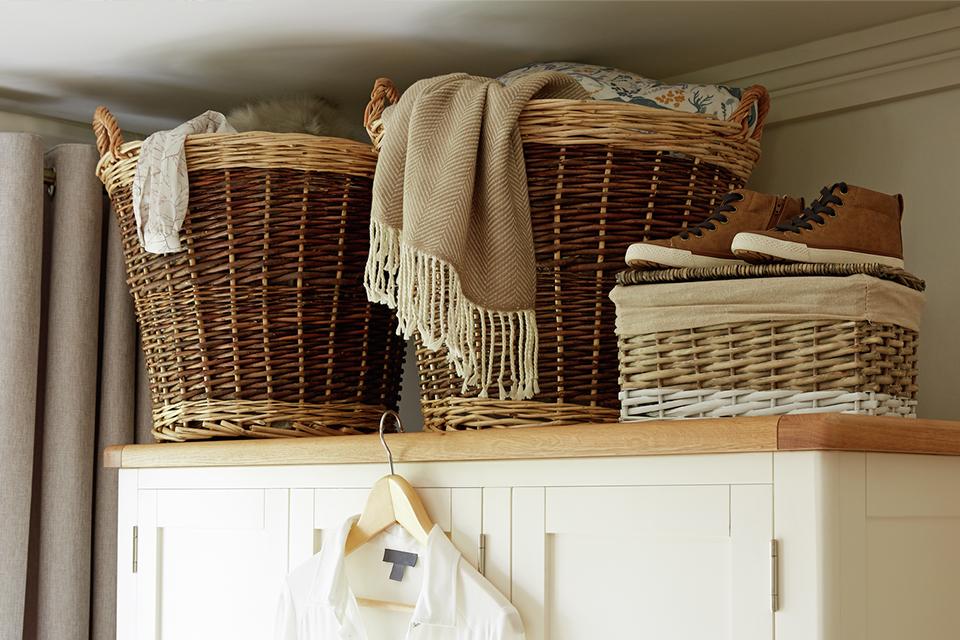 Easy organisation hacks
Save space in your wardrobe by packing away out-of-season clothes in storage bags. Install racks and rails onto the back of your wardrobe door to maximise hanging room. If you have any bulky pieces that you don't need to access all the time, store them in baskets on top of your wardrobe.
More bedroom inspiration
Why buy at Argos?