Modular furniture
Small room? We'll show you how to personalise modular furniture to best suit the space you have.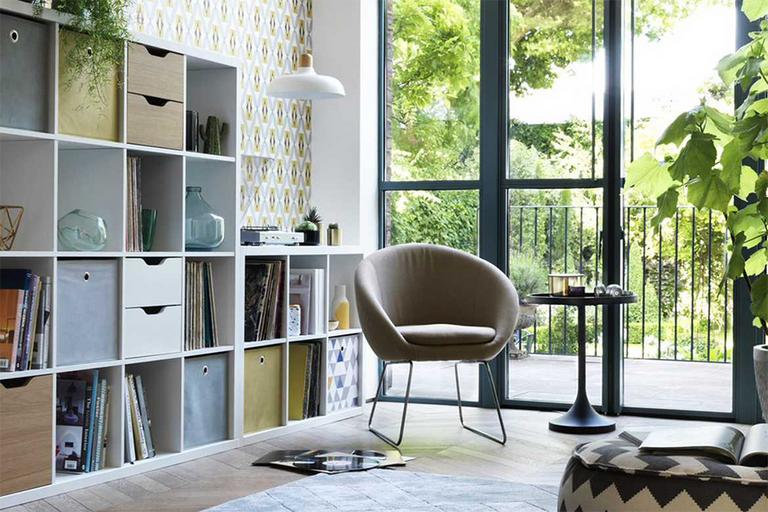 Why choose modular furniture?
Flexibility is the main benefit of modular furniture. Want to swap the sides of the chaise on your sofa or rearrange your cupboards or storage units? Modular items make it easy. Ideal if you're looking to maximise space or if you're planning to move house in the near future and want to keep your options open.
Modular living room furniture
Modular sofas
A modular sofa gives you the option of laying out your seating the way that suits your space best.
You can have the chaise on the left or the right, and with some items you can detach it completely to use as a foot stool.
Need more space because you've got friends over? Tidy the chaise in another room so it doesn't get in the way!


The Addie design, featured in the video, can also be used as a sofa bed and features some seriously sneaky storage. How's that for multi-purpose?
Modular living room storage
Cube storage gives you the option of adding canvas boxes that fit perfectly into the space. Mix and match for ultimate personalisation, or leave some squares empty for ornaments.


Modular, tick! Space saving, tick! Our ultra-modern loft living range offers an urban take on modular, with flexible designs made for personalisation. See some of our favourites below.
Top picks - Modular living room furniture
Modular kids' bedroom furniture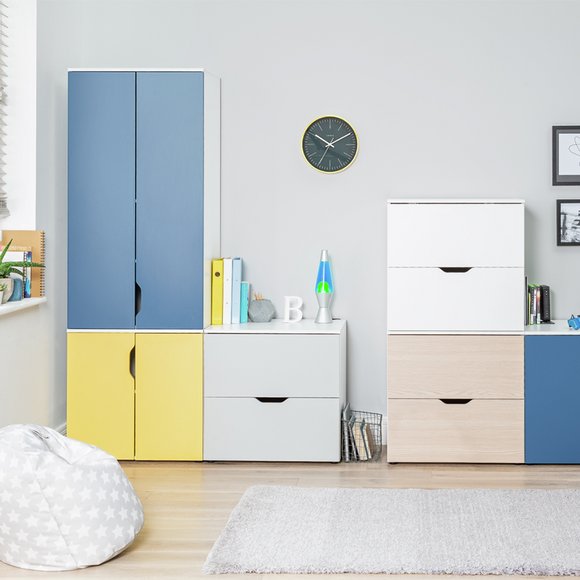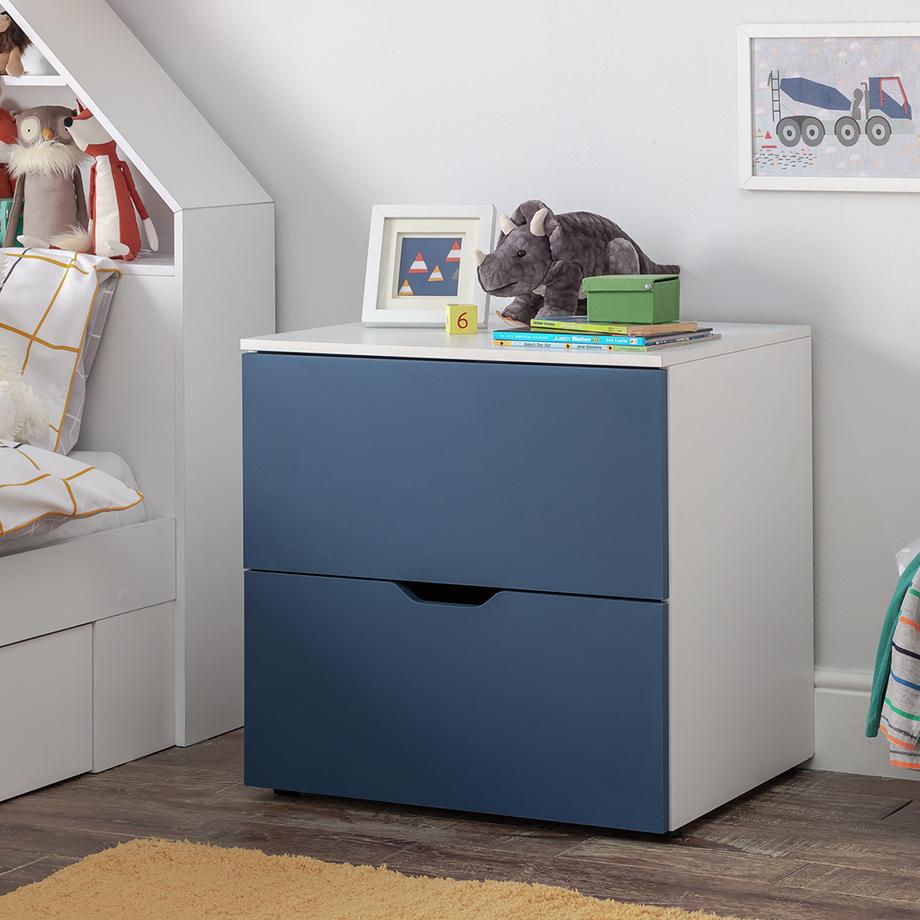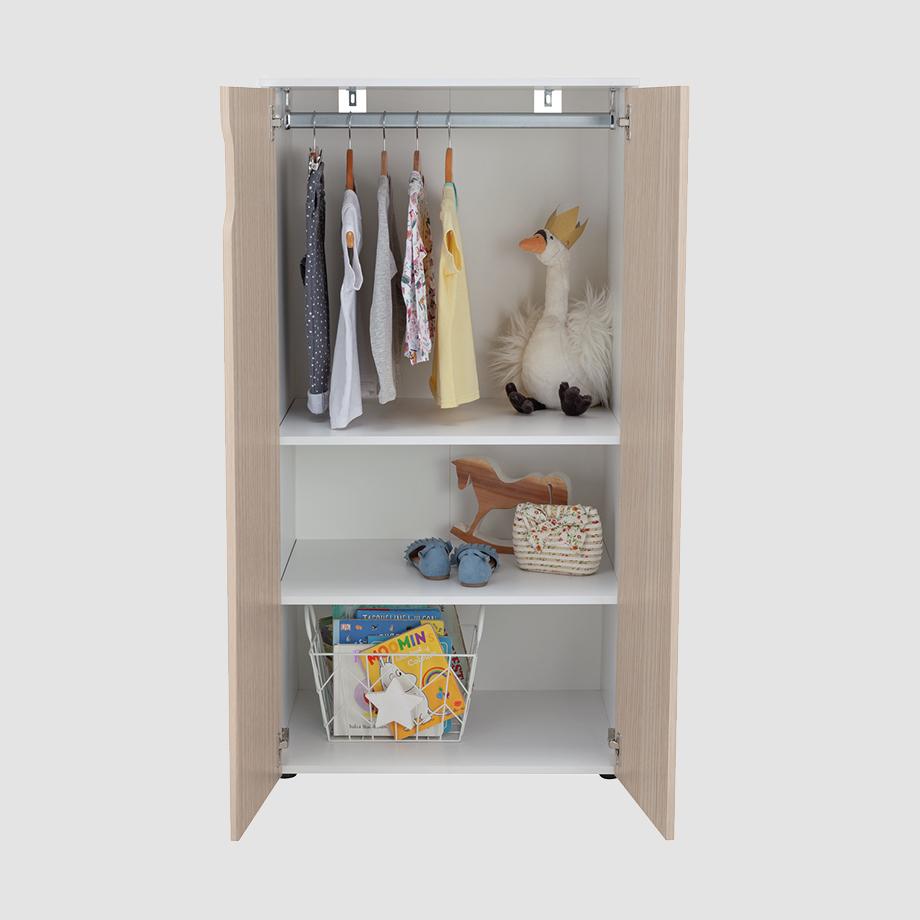 Pod
Fun and fun-ctional, pod storage is a modular option for kid's bedrooms. Mix, match and stack their storage in the way that suits you. Customise the colours, arrange your layout and clear away the chaos!
Modular bedroom furniture
Atlas
Our Atlas range takes modular one step further. These wardrobes can be configured the way that suits you best. Add or remove extra shelving and hanging rails, or include some internal storage units that are designed to fit inside. Ideal for organising your storage just the way you want it.
Spacepro
Spacepro products let you choose your wardrobe size and design from scratch. Either pick each part individually or choose an all-in-one kit. Once you've chosen your wardrobe design, all that's left to do is order and build it at home.
Design your own
Create your Spacepro wardrobes from scratch by shopping by the individual elements below.
1. Doors and end panels
Mirrors or no mirrors, oak or white? And how many doors? With a wide range of doors, there's sure to be one that suits your bedroom.
2. Inside features
Choose the shelves, drawers, shoe and trouser racks and hanging rails to meet your needs.
3. Fixtures and fittings
All you need to create your wardrobe, including brackets, track sets, fixing blocks and more.
Spacepro walk-in wardrobes
Go for the minimalist look with an on-display walk-in-wardrobe. Get this look by going for a wardrobe storage unit without the doors.
Spacepro all-in-one
Keep it simple by choosing an all-in-one Spacepro kit. You have less customisation, but with the benefit of having to add less items to your basket.
More help and inspiration
Small space ideas
Discover how to get the best of the small spaces in your home.
Small bathroom ideas
Give your downstairs bathroom or cloakroom a little love.
Wardrobe ideas
Find out how to pick the best wardrobes for your bedroom.