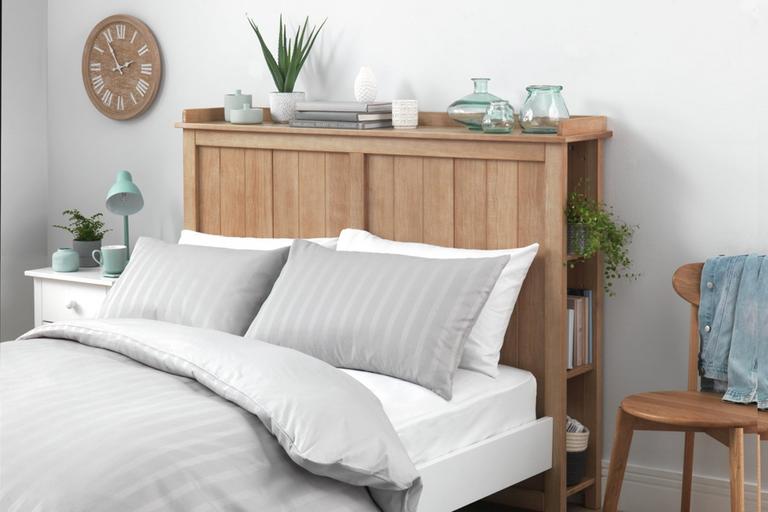 A headboard can completely transform the appearance of a bedroom, elevating it from ordinary to something special. If you're not sure which type of headboard works best for your bed, take a look at the options below.
Six headboard designs that'll make your bedroom better
1. Style it up with a high headboard
Tall or high headboard designs make a big impression. Not only do they give a bed a lift, but they also create a standout room feature. If you have the space, having a high headboard can make a huge difference to your bedroom décor.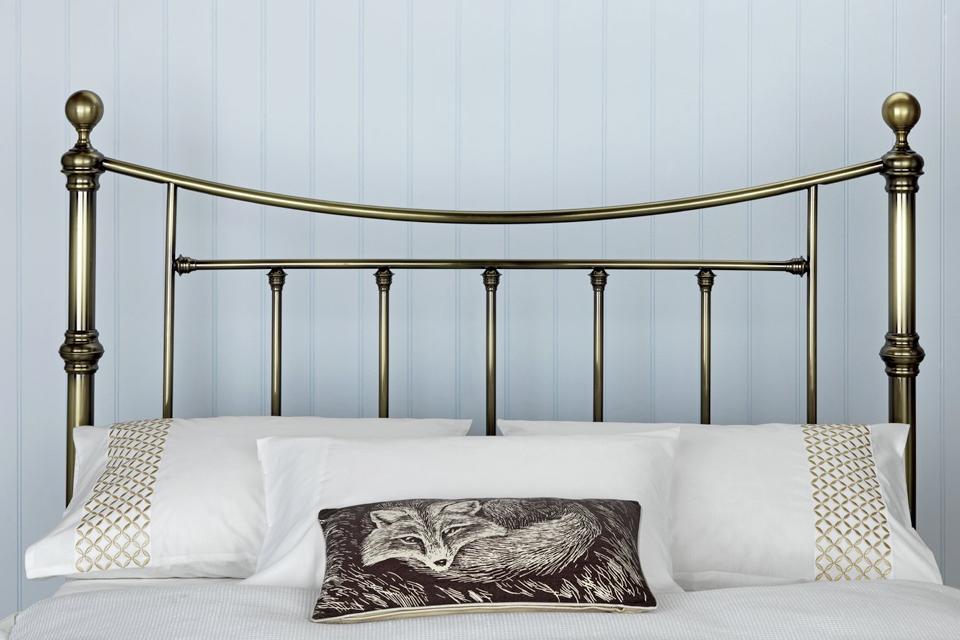 2. Make a statement with a metal headboard
These types of headboards look especially chic when paired with classically styled furniture and rich, velvety fabrics. They have beautiful symmetrical designs and often incorporate decorative flourishes like fretwork and finials.
3. Go traditional with a wooden headboard
If it's the natural look you fancy, try a headboard made from wood. A headboard like this can be stained or finished to match whatever bedroom furniture you have. They add wonderful warmth to a room and, when painted white, provide a cosy cottage vibe.
4. Add a luxury headboard for a designer look
This type of headboard creates a bold statement, thanks to premium touches like deep button tufts, winged sides and edge or corner piping. They work brilliantly in boutique-style bedrooms, where a more dramatic look is desired.
5. Keep it cosy with an upholstered headboard
Upholstered headboards are super comfy, particularly the ones that are cushioned or padded. They go well with any colour or style of bedding. And if you like to read or watch TV in bed, they'll give you a soft place to rest your head.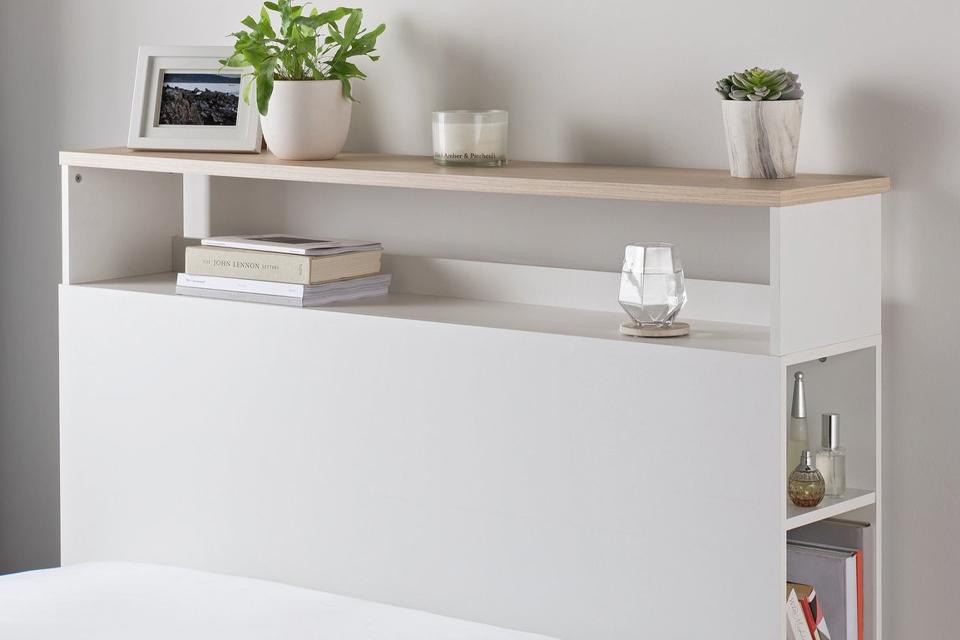 6. Choose a headboard with storage options
Keep your bedroom free of clutter with a headboard that features built-in storage. Not only are these headboards comfortable to lean up against, they also provide hidden storage for things like books, cosmetics and folded clothes.
What size headboard do you need?
The headboard you buy should match the size of your bed. Most headboards are made to fit standard UK bed sizes, so check the dimensions of your chosen headboard beforehand to make sure it's the right size.
Different types of headboards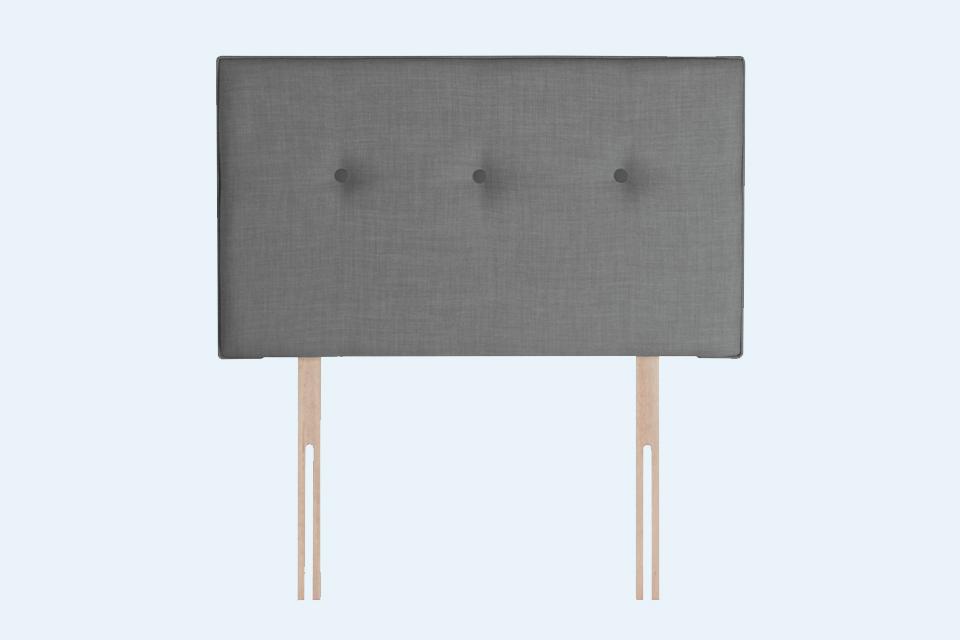 Headboards with struts
Struts enable you to fit a headboard directly to a bed. Fixed to the back of the headboard, the struts slide down over bolts at the head of the bed base.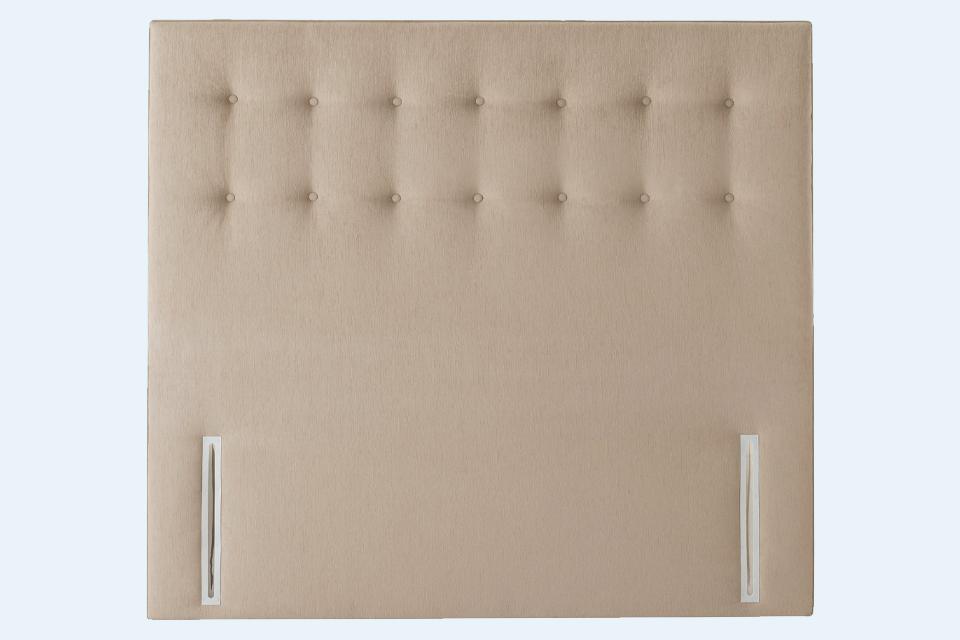 Floor-standing headboards
This type of headboard rests on the floor and stands behind the bed. They are sturdier than strutted headboards as they do not move around as often.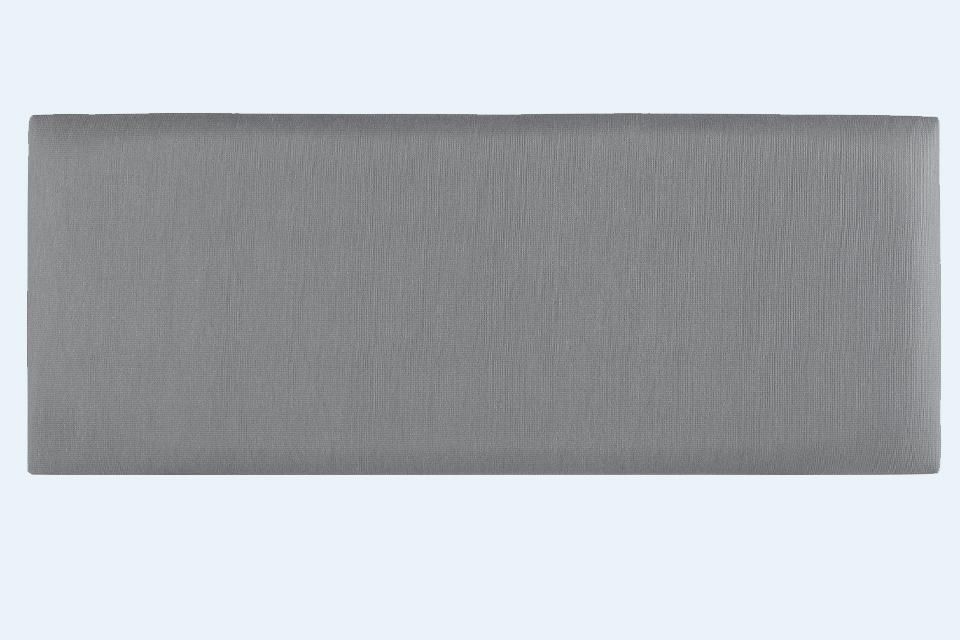 Wall-mounted headboards
These headboards attach to the wall rather than the bed. They provide a unique floating look, which is perfect for most modern bedrooms.
Top picks
More bedroom inspiration
Why buy at Argos?