How to get the modern country look
The key to that cosy cottage style (cottage optional).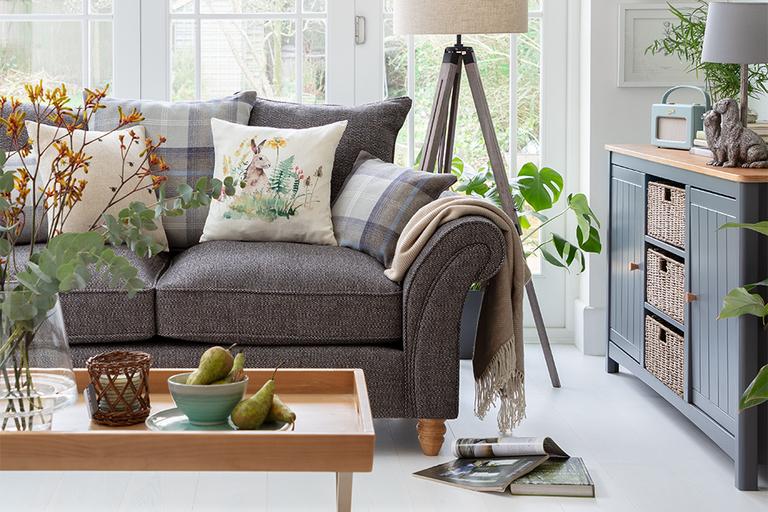 What is modern country style?
Traditional, rustic, country-chic - this timeless look is captured by check prints, woodland characters and floral motifs. Rustic wooden furniture often has a rugged vibe, with any natural imperfections only adding to its character. Up-to-date takes on the trend feature a lighter colour palette and more modern furniture.
In the living room
Stay close to nature
It's typical of country looks to incorporate natural finishes, like solid wood, wicker, leather and wool. To keep it brighter (especially important if you're working with a smaller space) choose furniture with lighter wood, painted and fabric finishes. Grey is a modern choice - we've chosen our comfy fabric Edison sofa, which comes with those on-brief tartan cushions by the way.
Use accessories to amp up the charm
Is it an ornament? Is it a lamp? Who cares when it looks so cute. Cushions, wall art and lighting featuring woodland motifs help to tap into the playful side of this trend. Look out for floral-inspired prints and lighter check patterns too - just switch these out for heavier tweeds and cosier colours for winter.
In the dining room
Serve up comfort
When we imagine a country home, we usually picture a warm kitchen-diner with a family digging into a homemade stew. A farmhouse-inspired wooden table with space-savvy benches will help you recreate those hearty Sunday lunches. We've added a faux fur rug and woollen throw to make those leisurely lunches more comfortable.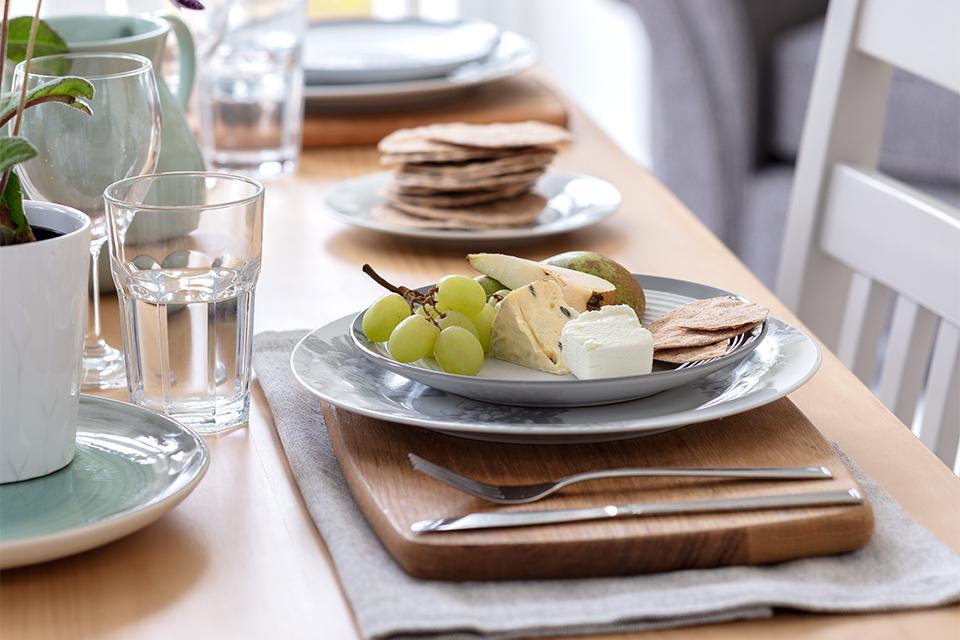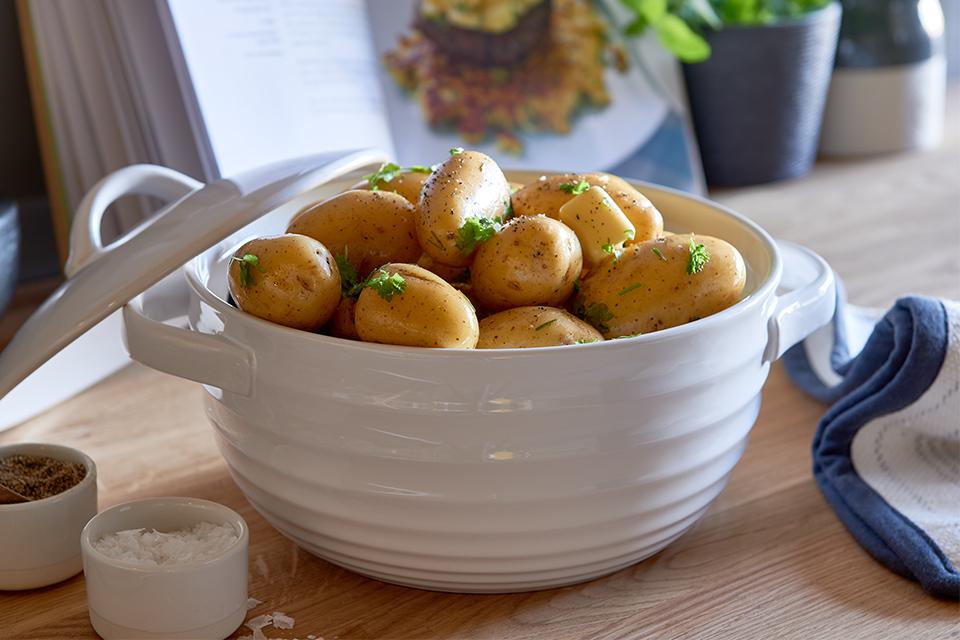 In country kitchens the cookware becomes part of the décor. Leave your copper pots and casserole dishes out on the side - it all adds to the informal, homely appeal. Mix and match is part of the charm when it comes to tableware, so you don't need to start from scratch. Just add a few of our patterned plates to boost your current dining set.
In the bedroom
Two-tone furniture gives you the best of both worlds
Smaller bedroom? Not much natural light? Swap out heavier oak finishes for a brighter furniture set. Our cool grey Grafton bed and Bournemouth furniture creates an airier feel, but still has that hint of rustic natural wood on show.
Layering isn't just for winter
Key to a cosy, comfortable look are lovely layers of texture. But to keep it from tipping into something too wintery, keep to that lighter palette of delicate florals, meadow motifs and mood-boosting yellow.
More inspiration
Why buy at Argos?