Kitchen breakfast bar ideas
A breakfast bar in the kitchen is on the wish list for many homeowners. Here's how you can get the look in your kitchen, no matter the space you have available.
Kitchen breakfast bar ideas.
How to get the breakfast bar look in your kitchen
1. Kitchen island breakfast bar
If you have a kitchen island, creating a breakfast bar space is easy. All you need is some trendy bar stools to sit flush against the island and you have yourself the perfect place to perch.
2. Kitchen side stools
No island, no worries. Kitchen counters can make an excellent breakfast bar space too. Why not try some slimline stools that take up less space, but still provide a great spot to sit.
3. Breakfast bar table
A freestanding breakfast bar is the best way to get the look if you don't have an island or worktop space. These tables take up less space than dining furniture as they're tall and typically made for two.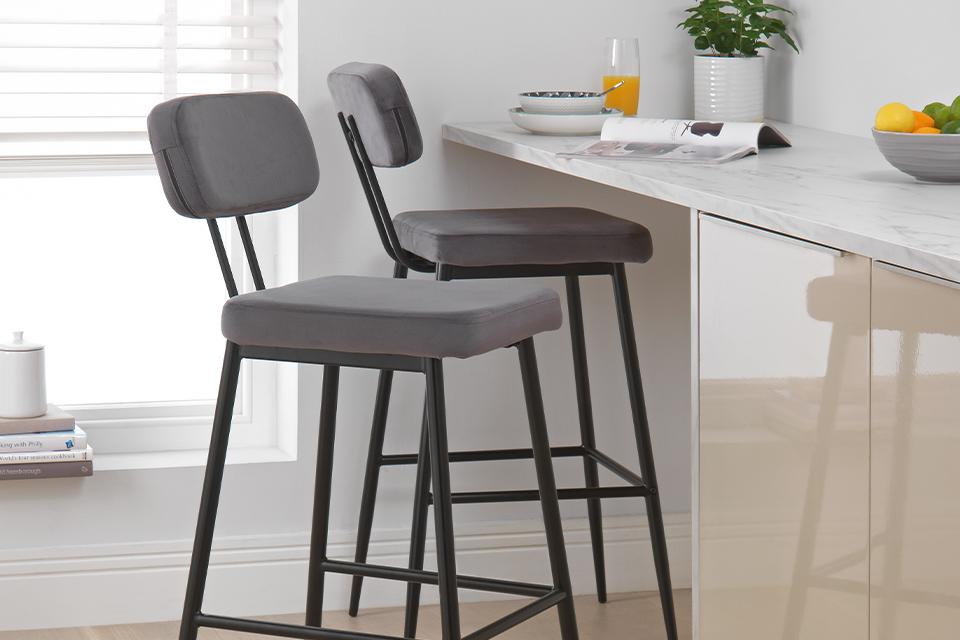 Why you need a breakfast bar in your kitchen
Breakfast bars can serve as a great room divider and are ideal for enjoying quick meals and snacks, or just chatting while you cook. They also offer some extra seating, that's a lot less formal than sitting down at the table for an evening meal.
Types of bar stool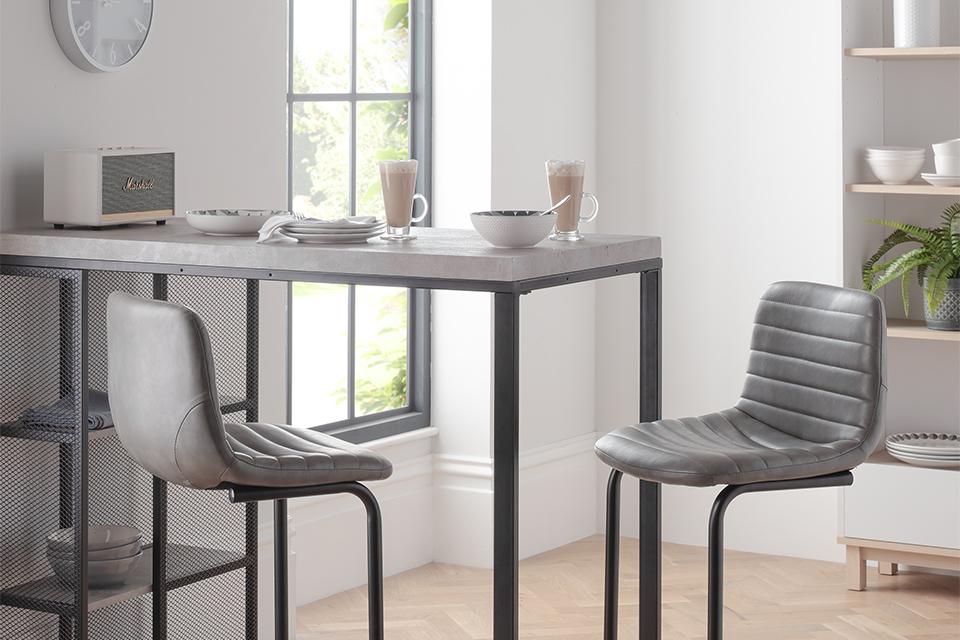 Material type
There's more choice than a breakfast buffet when it comes to bar stool construction.

Solid wood is strong, sturdy and perfect for country kitchens, while leather effect and metal stools are a great match for sleek and sophisticated kitchen styles.

You can also get them in plastic, or for something a little different, bamboo!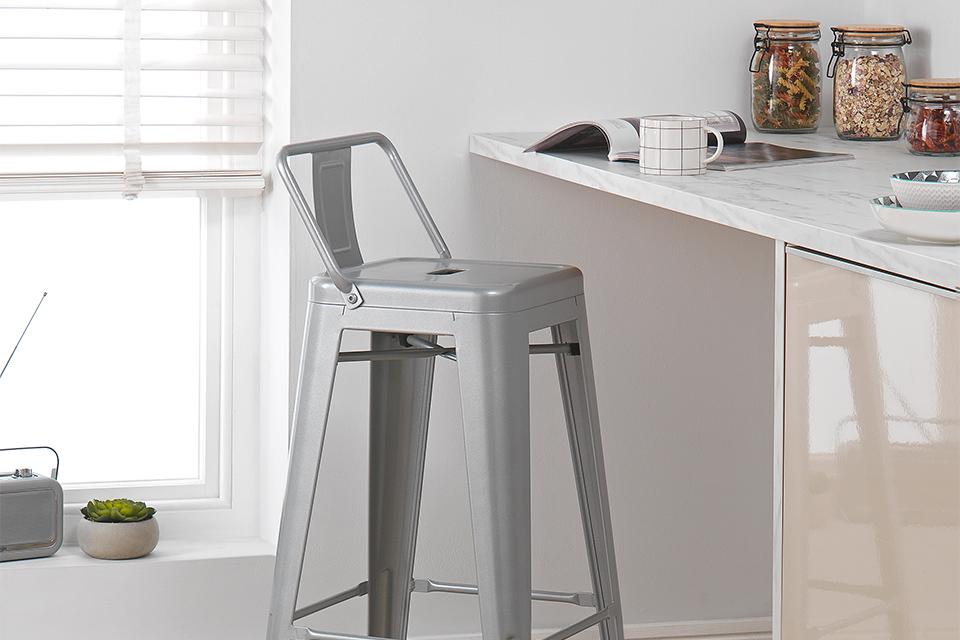 Style
There's a range of styles to choose from too.

Diner style bar stools offer the most comfort, usually including arm and back rests and a swivel function.

A subtler choice may be a dining chair style bar stool, which you can match up with your dining set up.

For a more casual approach, choose a backless option - perfect for perching.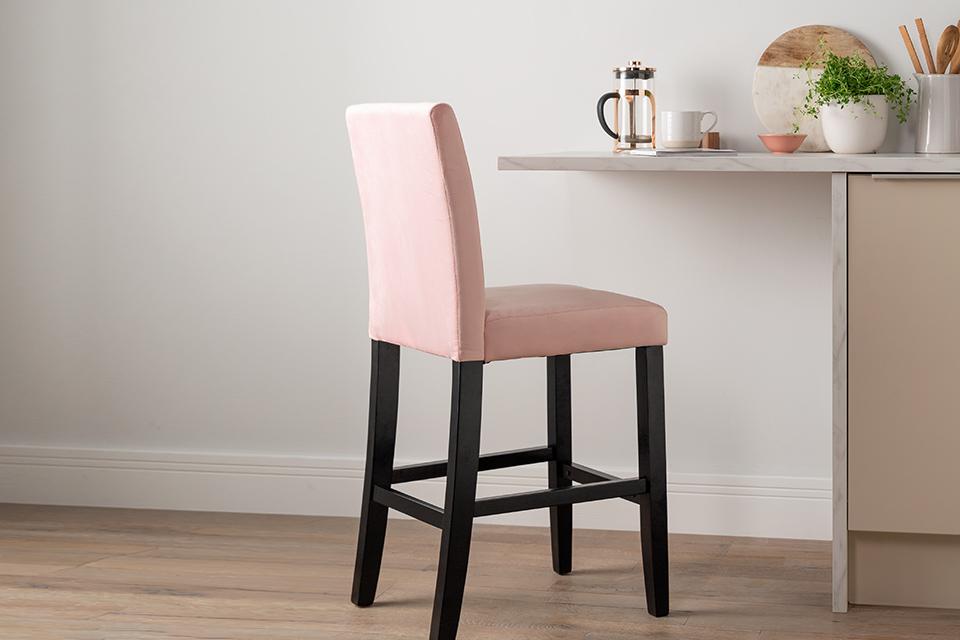 More kitchen inspiration
Why buy at Argos?