Pay no interest on any product £99+
when you pay your full balance within 12 months with the Argos Card.
Representative 34.9% APR variable.
Credit subject to status. T&Cs apply.
Apply now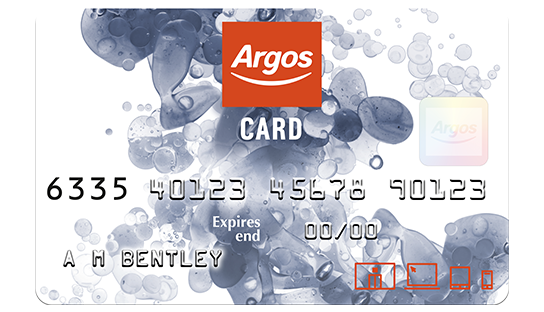 If you're serious about your photography, then you'll definitely want to take a look at our comprehensive range of high-performance DSLR cameras. Our professional camera buying guide has lots of information to help you make the right choice.
What are DSLR Cameras?
A Digital Single Lens Reflex (DSLR) camera uses a large sensor and features boasts impressive processing power, so you'll be able to take shots with stunning sharpness and clarity. These cameras give you plenty of flexibility when it comes to the types of shots you can capture as well; you can experiment with an array of different lenses depending on whether you're shooting panoramas, landscapes, or perhaps you're trying to get that perfect close-up.
Professional DSLR Cameras
Explore our full range of DSLR cameras to find something to suit all budgets - all from an array of leading brands. How about our Canon DSLR cameras? They're perfect for beginners and professionals alike. Don't forget to check out their vlogger kit for a wholesome photography experience. Take a look at our wide range of great quality Nikon DSLR cameras as well. Many models boast 4K and ultra-HD video capabilities for spectacularly clear recordings - while Nikon's vibration reduction technology helps to make sure your photographs are crisp and blur-free - even in low light conditions.
Our range of Fujifilm DSLR cameras is worth a shot. With a lighter body and impressive phase-detection AF system that gives about 100% frame coverage, it's a great option to begin your professional photography career. If you're after something relatively lightweight than a DLSR camera, explore our complete selection of mirrorless cameras.
DSLR Cameras Accessories
Looking for camera lenses? We've got you covered with a fantastic range of options depending on your camera brand and the types of shots you want to capture. Wide-angle lenses are the way to go if you're going to be photographing interiors, architecture, landscapes and forests - while wildlife photography calls for a telephoto lens. And for up-close, detailed images, a macro lens is what you need.
Check out our camera tripods for elevation and stability to help you get your shots just right. You'll even find flexible designs in our range. These can be securely attached to objects and flexed to get the optimum angle - they're ideal for use with action cameras like a GoPro. And why not take a look at our camera bags too? These are the ideal home for your camera when you're on the move and we have a great range of larger options featuring extra space for photography accessories. They keep the cameras body from getting scuffed and also protects the lens from getting scratched or damaged - every photographer's worst nightmare.
Memory cards are a must when it comes to storage space for your digital photographs - and if you want to display them in your home without needing to print them, consider our digital photo frames.