Outdoor Christmas lights and decorations ideas.
Traditional lighting
Whether you think less is more, or more is more, we're brimming with outdoor Christmas lights to accommodate all decorating tastes. From warm whites to rainbow brights, you'll have a glowing garden that's sure to be a neighbour-stopping spectacle.
Twinkling at twilight
Pin them round window panes, fix them to your roof and wrap them round trees. We have an abundance of string and tube lights for you to shop.
Holly jolly lighting hacks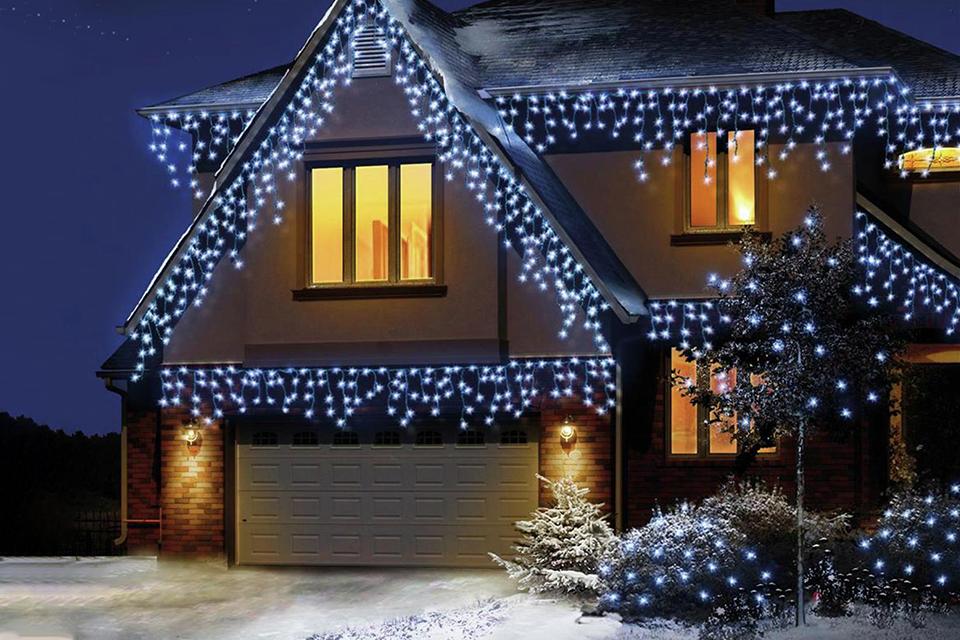 Wrap your lights round a coat hanger to prevent them from turning into a tangled mess.
Remember to plug in before you put up to test all the bulbs work.
Net lighting is great if you want outdoor lights without the effort of putting them up. Fix them to the inside of your window so you don't even need to venture outside.
Don't be caught short! Make sure to measure where you plan to hang your lights, and the distance from there to the plug socket, so you know exactly which length to buy.
There's no need to leave your lights on all night. Invest in a timer so you don't get a hefty energy bill.
Handy little helpers
Step into Christmas
For securing lights in high areas, you'll need a ladder. Make sure you have another person with you when doing this, so they can hold the ladder steady if necessary.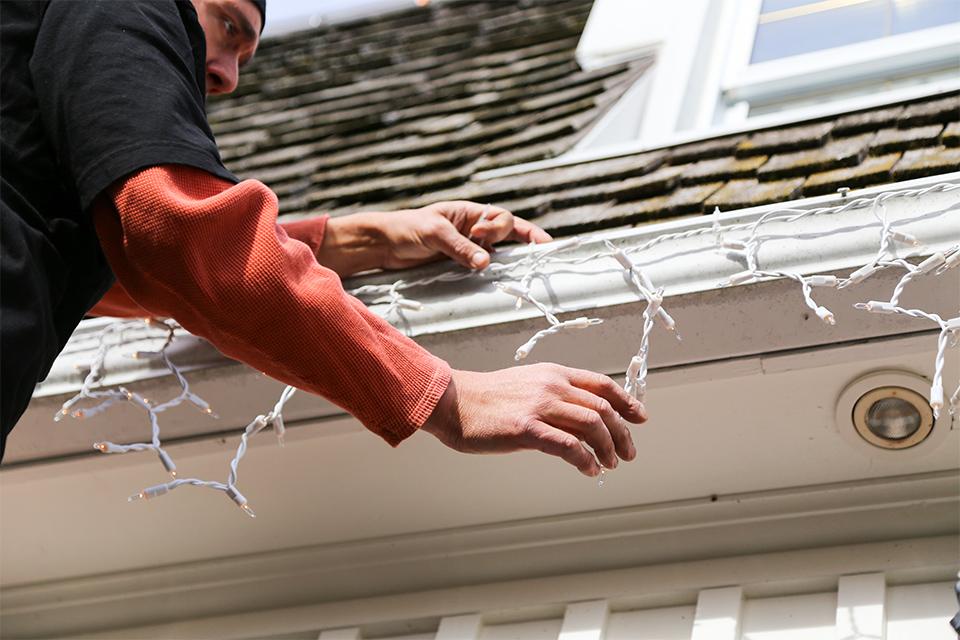 Fix up, look sharp
To fix your lights or decs to your house, fittings will need to be purchased separately. We recommend suction hooks for windows, cup hooks for walls and specialist gutter hooks for gutters.
Big up batteries
Battery powered lights are the easiest to operate outdoors as you don't have to worry about reaching sockets.
Bright ideas
For mains powered, either use an indoor socket, making sure cables can easily go through windows and doors and are thin enough so they can be closed after, or, use a weatherproof outdoor socket.
Safety tips
Don't leave Christmas lights running when you go to bed at night, or when you leave the house. Use a timer or smart plug so they're only on when you'll enjoy them the most.
Don't use tacks, nails or screws to hang lights, which can pierce the cable and become electrified. Use insulated hooks instead.
If bulbs have burned out, replace them right away, but make sure you use the correct wattage bulbs. You don't want them blowing a fuse or your lighting looking patchy.
More Christmas inspiration
Why buy at Argos?