Home bar ideas
Inspiration for your own indoor or garden bar.
1. Cocktail bar seating
Turn your kitchen countertop into a swish entertaining space with a few bar stools. Choose a style to suit your decor - we've picked these luxe velvet chairs for a sophisticated aesthetic. Not got enough worktop? Opt for a space-savvy breakfast bar table and stool set.
2. Stylish sideboard bar
A sideboard is a great way to make use of an empty wall in your dining room, living space or hallway. Once in place, laden with your favourite glassware and prettiest drinks - all that extra storage space comes in handy too for spare glassware, your 'fanciest' bottles and favourite board games.
3. Portable drinks trolley
There's been a resurgence of the retro bar trolley - and we LOVE it! Roll out one of these dinky drinks-on-wheels and simply store out of the way when you're finished. A slimline side table is a great space-savvy option too.
4. Space-saving bar
You can still make a space for your drinks even if you don't have room for a new piece of furniture. Choose a stylish wine rack to display your favourites, or get a stylish drinks tray for entertaining.
5. Integrated drinks cooler
Like an ice cold beer, chilled wine or cool can of fizz? Free up space in your main fridge with a drinks cooler. Undercounter styles will slip discreetly into your kitchen, but these compact coolers can sit just as neatly in your living space.
Sun out? Celebrate with an al fresco aperitif. Here's how to transform your outdoor space into your own pub garden.
Your own courtyard cocktail bar
Even if your patio is on the petite side, you can still fit in an entertaining space. Our tall garden furniture sets, complete with stool seating over the perfect spot to perch with a summer spritzer.
Got the drinks? Now all you need is some gorgeous glasses and cocktail making kit to create and serve your signature tipples.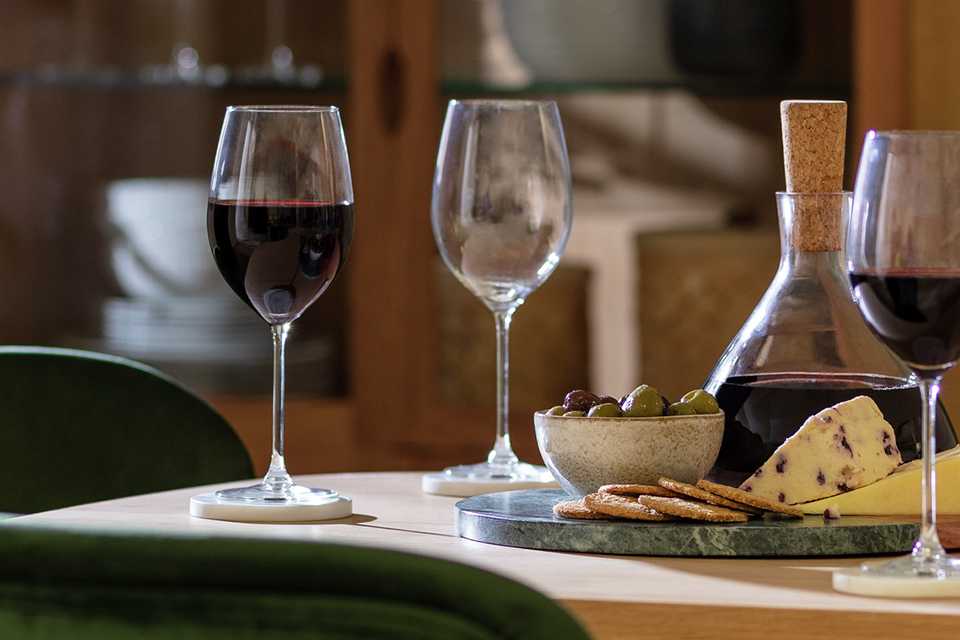 Your essential checklist
Champagne glasses: For a glass of bubbles, nothing beats the elegance of a flute. Coupe styles have a more shallow bowl shape, and are great for cocktails.
Wine glasses: Traditionally these have a long stem (which you hold to stop your hands warming the temperature of the wine).
Gin glass: These are quite similar to wine glasses but have a bigger bowl-like shape - plenty of room for ice, mixers and pretty garnishes.
Hi balls: Great for serving up 'tall' cocktails or mixed drinks with lots of ice.
Tumblers: Ideal if you just want a small mixed drink, or are serving a neat pour of alcohol over ice.
Cocktail glass: Or martini glass, these feature that signature cone shape.
Coffee glasses: A stylish alternative to a cup, you can use these to offer guests an Irish coffee.
Cocktail shaker & accessories: Essential kit for shaken drinks.
Use lighting to create ambience
Why are those intimate cocktail bars and bistro restaurants so inviting? Aside from tasty food and drinks, a clever use of lighting likely has something to do with it. Investing in some designer lighting can really elevate your look to luxe level - we love pendant style lighting and large filament bulbs for their soft glow.
Add personality with accessories
Complete your at-home bar with a few finishing touches, like some artwork or a fun light-up sign. We love arranging fairy lights around the glassware and bottles - they reflect against the glass to create an eye-catching display.
Fancy yourself as a mixologist? Impress with these cocktail recipes. Please drink responsibly.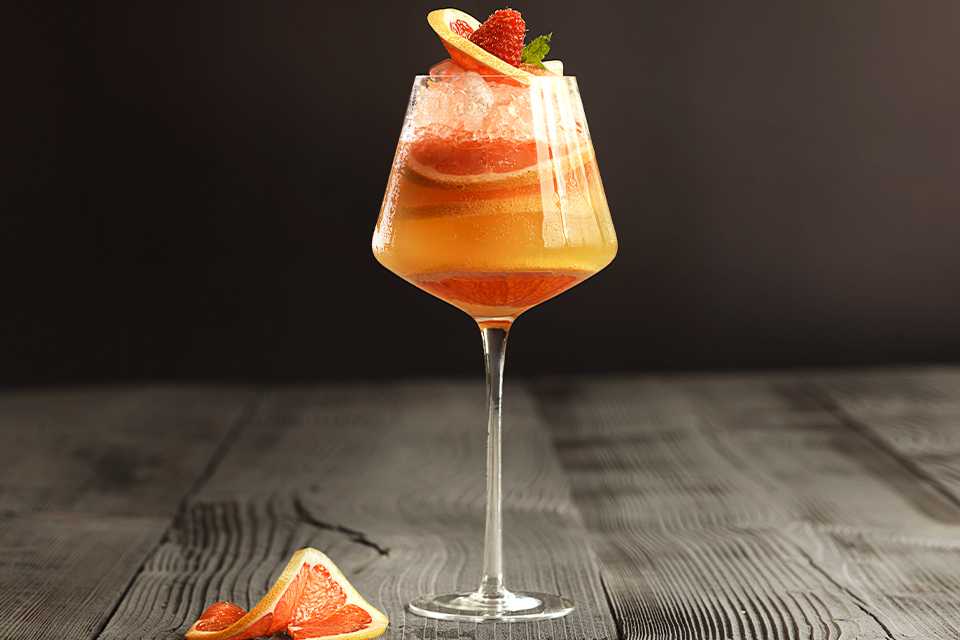 Ruby riviera
You'll need:
1 part vodka
1 part rose wine
Orange soda (or orange juice mixed with soda water)
Crushed ice
Slices of grapefruit
Fill a wine glass with the slices of grapefruit and crushed ice (you can make this by gently breaking up a few ice cubes with a rolling pin). Pour the vodka and rose wine over the ice, before topping up with the orange soda mix.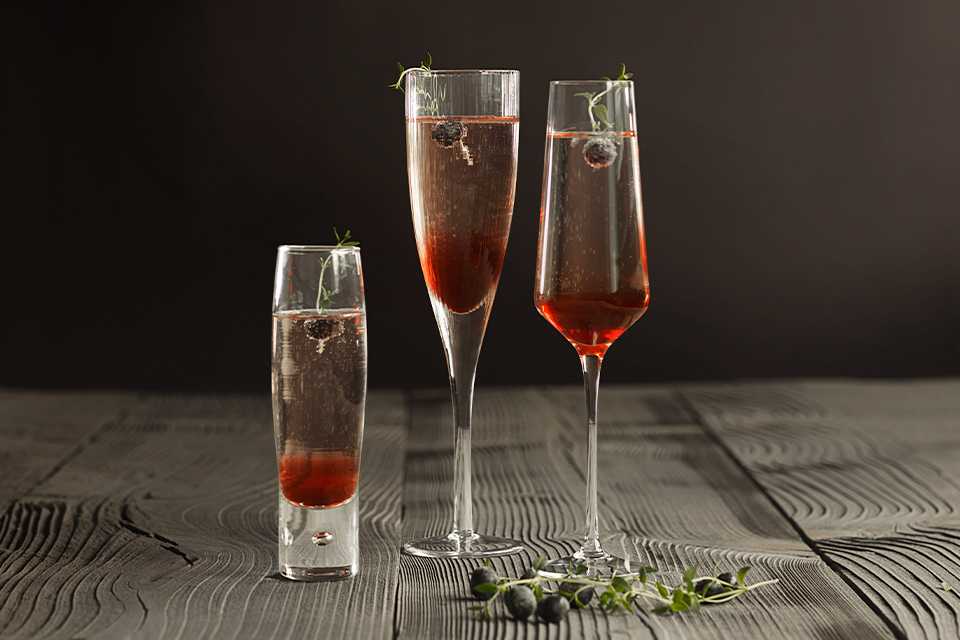 Blackcurrant bubbles
You'll need:
1 part blackcurrant liqueur
Sparkling wine
Frozen blackcurrants
Add the blackcurrant liqueur to a glass of your choice (we like champagne flutes for bubbly drinks) and top up with your sparkling wine. Garnish with the ice-cold blackcurrants. To make this a mocktail, swap the liqueur for cordial or squashed blackberries, and mix with sparkling grape juice.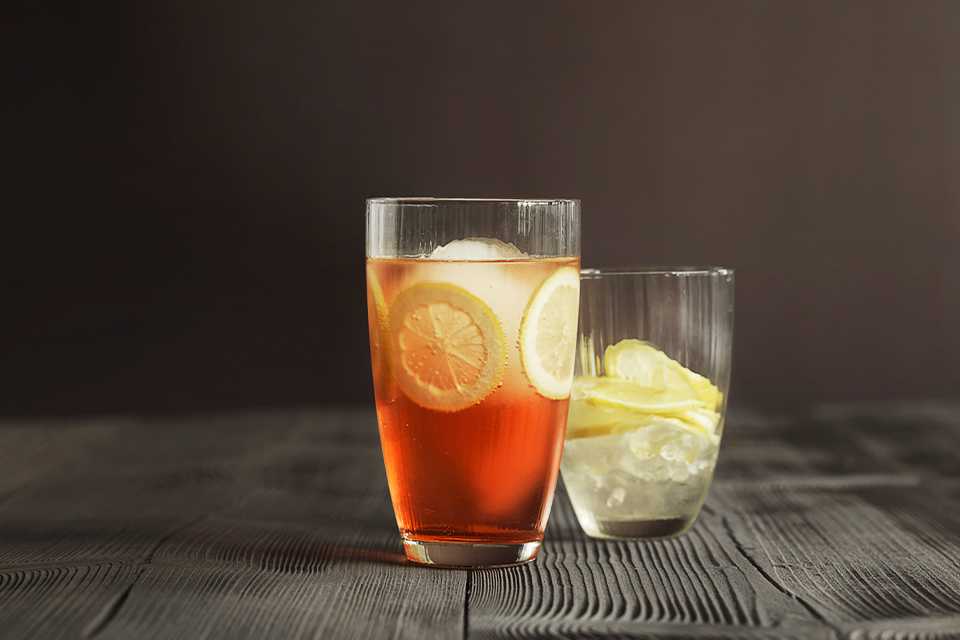 Red brandy sunset
You'll need:
1 part brandy
0.5 part Creme De Cassis
Lemonade
Ice
Sliced lemon
Start by half-filling your hi ball glass or tumbler with ice and slices of lemon. Next simply pour the brandy and Creme De Cassis over the ice, before topping up with lemonade.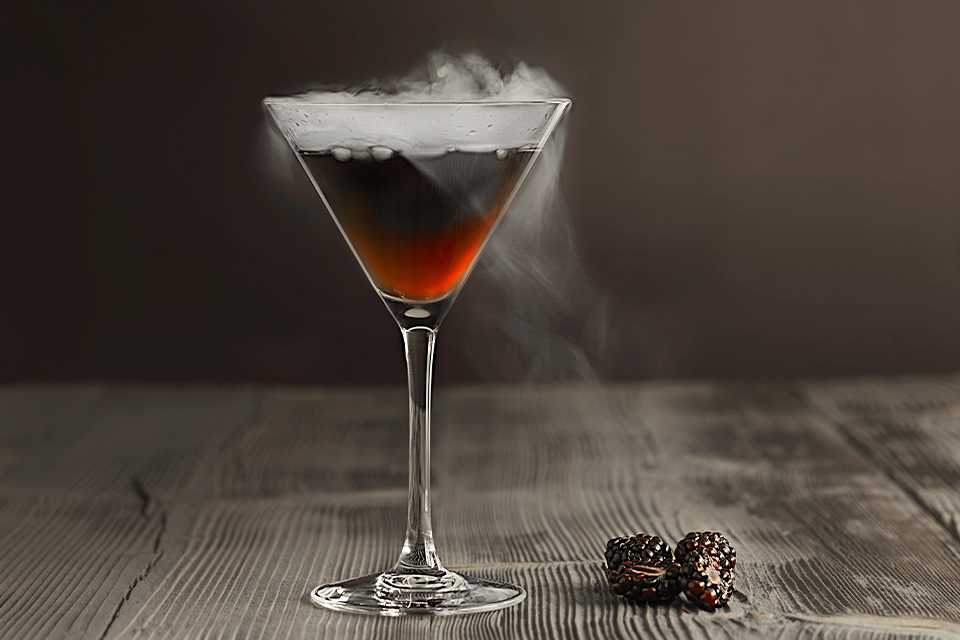 Black Martini
You'll need:
2 parts black vodka
1 part raspberry liqueur
Fresh blackberries for garnish
Start by adding some ice to your cocktail glass to cool it while you mix the cocktail. Add the vodka and raspberry liqueur to the shaker and mix vigorously. Remove the ice from your glass, and strain the Martini mix into it. Finish with a garnish of blackberries.