Fitbit at Argos
Find the perfect Fitbit for you from our range of trackers, smartwatches and accessories.
Shop all Fitbit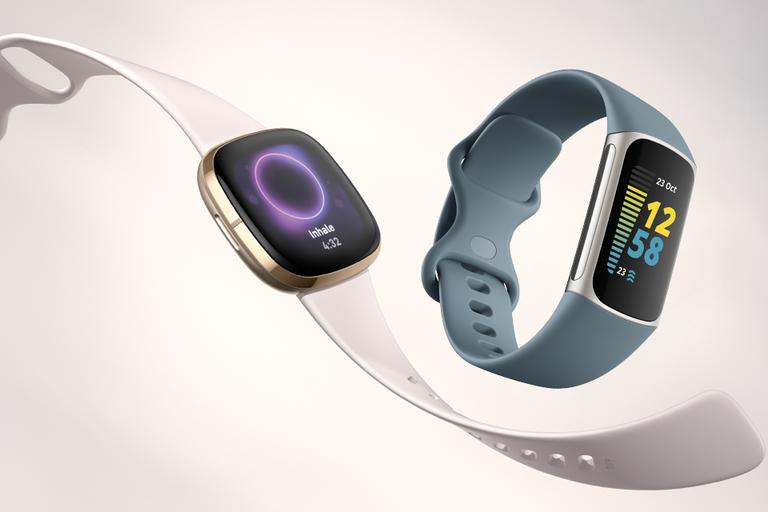 Designed around your health and fitness goals, tracking your activity, sleep, weight and more.
Fitbit devices with free premium trial
Fitbit Sense
An advanced smartwatch with a modern design that helps you tune in to your body with tools for heart health, stress management, skin temperature trends and more. Premium trial worth £47.94.
Fitbit Charge 5
Redefine routine with Fitbit Charge 5 + Premium — our most advanced fitness and health tracker that shows you whether you are ready to work out or should prioritise recovery. Premium trial worth £47.94.
Fitbit Luxe
Meet Fitbit Luxe - the sleek fitness and wellness tracker which equips you with new and balanced ways to achieve your full health potential every day. Premium trial worth £47.94.
It all fits together
Activity, stress, nutrition and sleep
Learn how changing one thing changes everything.
Find your perfect fit
Fitbit trackers
Track daily activities to improve your health, fitness and sleep.
Fitbit smartwatches
Stay connected with smart experiences while tracking your health, fitness and sleep.
Fitbit smart scales
Connect every step of your health and fitness journey with Fitbit smart scales.
Fitbit accessories
Take your Fitbit from work to workout and beyond with stylish accessories in metal, leather and more.
Fitbit Premium
Fitbit Premium
Get more out of everything you do with a Fitbit Premium Membership.
Our customers love
*This offer is open to New and Returning users. Must activate with device. Valid payment method required. Free trial must be activated within 60 days of device activation. Cancel before free trial ends to avoid subscription fees.
Why buy at Argos?