Use up and down arrows to review and enter to select. Touch device users, explore by touch or with swipe gestures.
Easy-to-use products that fit seamlessly into your life
With great performance and stunning designs, we are here to enhance your day, everyday.
Breville PressXpress irons
Outstanding performance and helpful features deliver fast results, giving you more time for the things you enjoy.
Shimmering luxe
Add a touch of glamour. With pearlescent finishes and chrome accents, breakfast has never looked so good!
Ridged design
Eye-catching gloss textured finish in a range of classic colours to enhance your worktop.
Elegant texture
Start your day in style. A striking breakfast set in chic, timeless grey with crisp chrome detailing.
Breville HotCup, boiling water at the touch of a button
HotCup with variable dispense
Boiling water at the touch of a button in under 50 seconds. Heats and dispenses one cup at a time so you only boil what you need. The two litre capacity makes up to 10 cups without refilling. Perfect for tea, coffee and so much more…
Turn on your creativity with these tasty recipes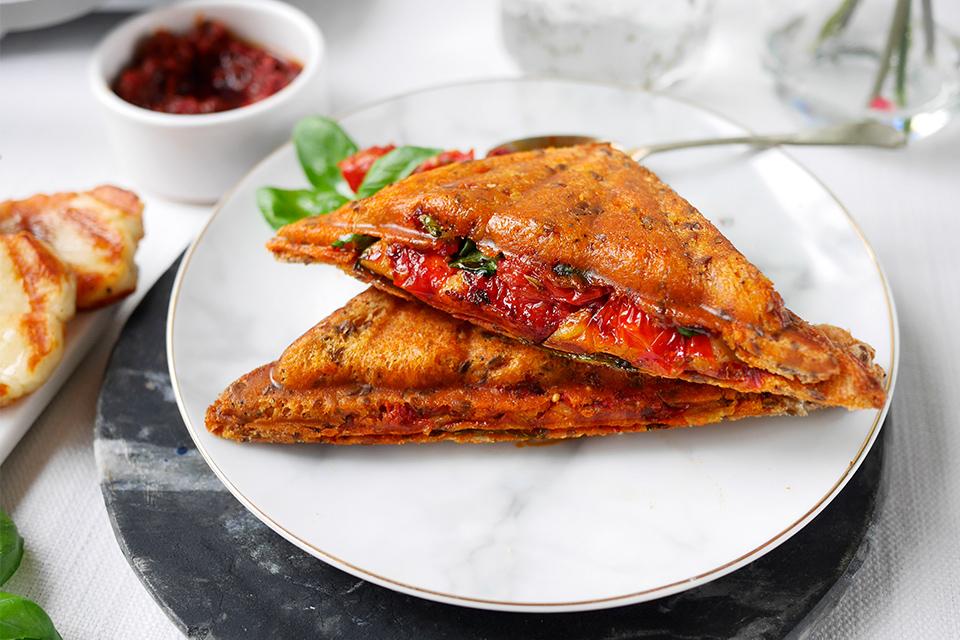 Halloumi and harissa toasted sandwich
Ingredients
4 slices of Halloumi cheese, cut to approx 1 cm thickness
½ tbsp vegetable oil
4 slices of seeded bread
Flavoured butter
Harissa paste
4 sun-dried tomatoes in oil
Basil leaves
Method
Preheat your sandwich toaster.
Once heated, brush the plates both top and bottom with a little vegetable oil.
Add a slice of halloumi into all 4 sections of the bottom plates, do not close the lid but allow the cheese to cook until golden, turn over and repeat until both sides are cooked.
Remove the halloumi and set aside.
Allow the plates to cool before you wipe clean with paper towel.
Preheat your sandwich maker.
Butter 1 side of each slice of bread with the flavoured butter; turn the bread over (ensuring the buttered side is on the outside).
Spread a thin layer of harissa onto each slice of bread to suit your taste, top 2 slices with a little torn basil, the cooked halloumi and some sliced sun-dried tomatoes. Finish with some extra torn basil leaves.
Don't forget to leave a 1cm gap around the outside of the bread to allow your toastie to seal well.
Carefully place the prepared sandwiches onto the hot sandwich plates and close the lid.
Cook for approx 6-7 minutes until golden and crisp.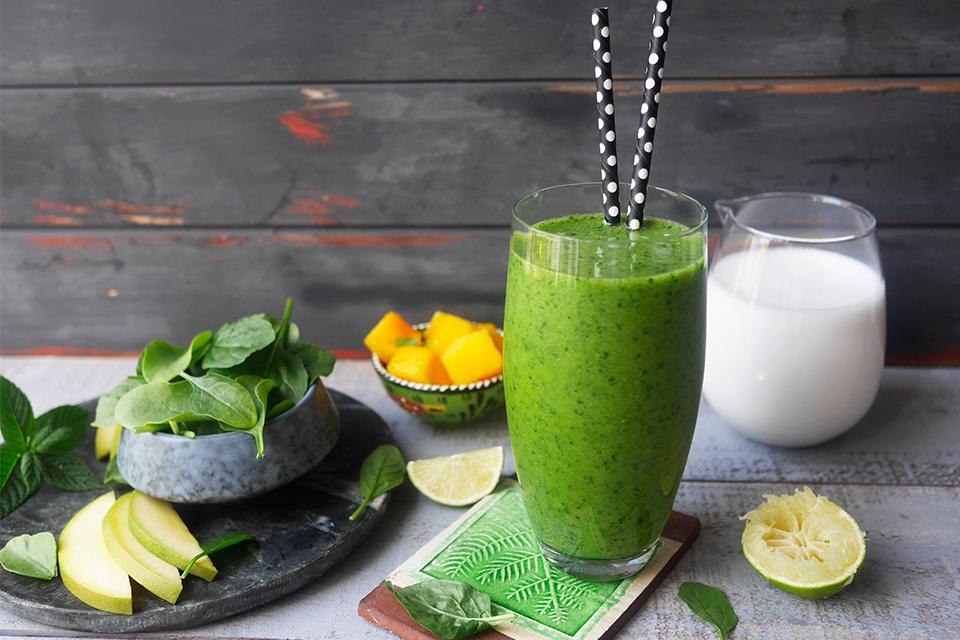 Spinach, mango and coconut milk smoothie
Ingredients
2 handfuls of fresh spinach leaves
½ lime, juice only
3-4 mint leaves
300ml chilled coconut milk
100ml chilled water
1 handful of ice, optional

Place all the ingredients into the Blend Active bottle and blend to a smooth consistency.
Don't just take our word for it...
Why buy at Argos?