Teenage bedroom ideas
Socialising, studying, sleeping...we've got all the bases covered.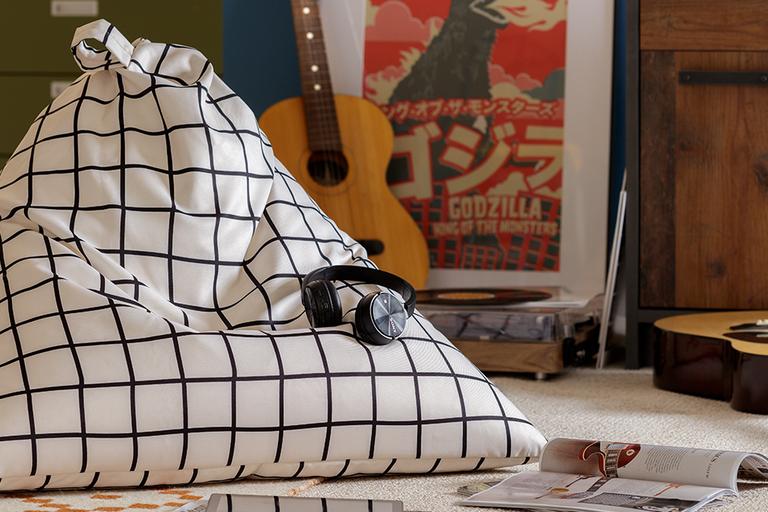 Trending now
Stylish revision setups
Study in style with these trendy revision-ready ideas. Top marks from us!
Step it up
No floordrobes on our watch! There's plenty of space for all your bits with our stepped storage.
I'll be there for you...
So no-one told you your room could look this great. Create a space to chill with your friends.
Put the bee in bedding
You'll be buzzing for our bee print collection. The perfect way to freshen up your bedroom.
Fashion-forward
Can't decide what to wear? Choosing is easy when you have your wardrobe on show. Clothes rails add insta-worthy style.
Teen bedroom themes
Need a little inspiration? Be inspired by these easy-to-recreate looks (and then take all the credit...).
An urban retreat
This cool, modern look will provide the perfect space to relax or study. Its edgy style adapts to any space and is easily customisable. So whether you need desk space to study or comfy beanbags for hanging out with friends (or chilling out solo), we've got you covered.
A 'grown up' take on pink
Just because you're growing up, doesn't mean you have to ditch the colour! Combining soft pinks and greys with neutral tones is a popular trend to make a room feel more luxurious and less 'cutesy'. Add rose gold accents to complete this oh-so-glamorous boudoir.
Teen furniture & storage
Make the most of the space you have. A small room doesn't have to mean a cramped one.
Opt for a small double
Small double beds provide a step up from a single bed, without taking up as much space as a full-sized double. More room to starfish, yay!
Use cubes to conceal clutter
A square unit is so versatile. Slot in a few colourful boxes for clutter you'd rather keep hidden, and leave a few shelves open for stuff you want to show off.
Co-ordination conundrum? Don't worry!
Design your room, your way. Our mix and match furniture and spend-savvy bundles will help you get the exact look you want, no matter how unique.
Study zone
Make light work of homework with these teen office essentials.
Space-savvy studying
No space? No worries! These desks will make the most of the little space you have available without compromising the rest of your room.
Desk-'til-dawn
Study, socialise, sleep, repeat. Ok, maybe not that monotonously. But check out these space-saving sleeper beds to make your routine a breeze.
Finishing touches
Express yourself with brilliant bedding, loud lighting or whimsical wall art to set your room apart.
Create a gallery wall
Wall art to set your room apart. Express yourself.
More inspiration
Why buy at Argos?