Secret Santa gifts & ideas
Because it's never too early to think about Christmas. All the gift ideas you need, for Secret Santa presents they'll love.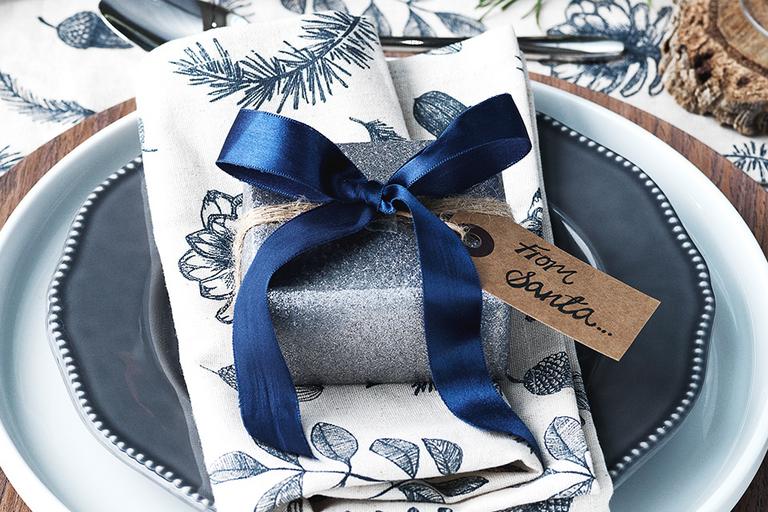 What's your budget?
Secret Santa gifts for her
Presents for every personality
Secret Santa gifts for him
Treats for every taste
Whether he's a well-groomed guy, fun fella, or a gadget-loving geezer, we've got just the present for him.
Who are you buying for?
Tried and tested
And if you still can't decide...
More Christmas inspiration
Why buy at Argos?
Secret Santa
If you're looking for the perfect secret Santa present that's within your assigned price range, then look no further. We've put together the best products to help you find that special secret gift in no time. Whether you're looking for something appropriate for someone at work, something funny, something cute or something tasty. We've got it all. Why not pick a present with their initial on it for that personal touch or go for a slightly cheeky gift to add some humour to their day?

Something to make them smile
If you're stuck for what to get for your secret Santa buddy, why not take a look at our TV and film gifts, to find popular film or TV themed products that will instantly make them smile. Why not go for their favourite character? Like our Harry Potter themed presents for aspiring wizards, Disney themed gift sets for those seeking a little magic or a beautiful mug featuring the loveable Olaf from Frozen 2 to bring them some joy? Check out our little gifts for the little ones who are getting involved in the mystery gift giving tradition.

Something to help them relax
We understand that the festive period can take it out of you and what a better way to reboot and rejuvenate after the hassle and bustle of prepping and hosting than a nice cosy night in pampering yourself? That's why we've put together a special page dedicated to beauty and pampering; search for gifts for £10 and under to find something that's within your set price range or browse our under £20 range to discover amazing products, from face mask gift sets, nail care bundles and luxury bath gift sets to help your secret Santa buddy relax and unwind, they'll thank you later.

Something to tickle their taste buds
Whether your secret Santa buddy prefers something sweet, savoury or boozy. We've got it all! Discover sweet treats like our Ferrero Rocher chocolate cone or hot chocolate mug complete with marshmallows. How about a delicious cheese tray for a little indulgence? And of course, what would the merry season be without a bottle of something bubbly? Go for one of our sensational hampers, packed full of yummy goodies and treats to go with the bottle of your choice.

Something they'll love
If you've picked out the name of someone who is very calm and quiet, maybe doesn't like anything flashy, prefers a good book over watching the telly, then we've got something for them too. Our nest nurturers gift page is full of amazing products for the cool calm and collected friend or colleague. Browse through charming potted plants that are both beautiful and low maintenance. Check out our lovely scented candle collection; they can enjoy the soft lighting and calming aroma whilst they enjoy their book. Pick out a warm snuggly blanket they can cosy up to or pick out a pen set and notebook they can jot down their important lists and ideas on. We've got everything you need to help your secret Santa buddy create a tranquil retreat.