Movie night ideas
Have the perfect family night in.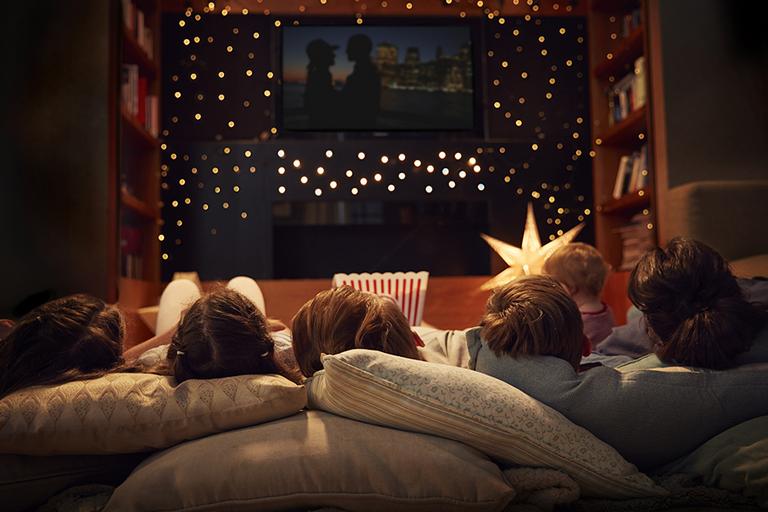 Pick the perfect film, find your ideal set-up and get some premier ideas for a great night in, plus top tech guides and marvelous movie merch.
Movie night checklist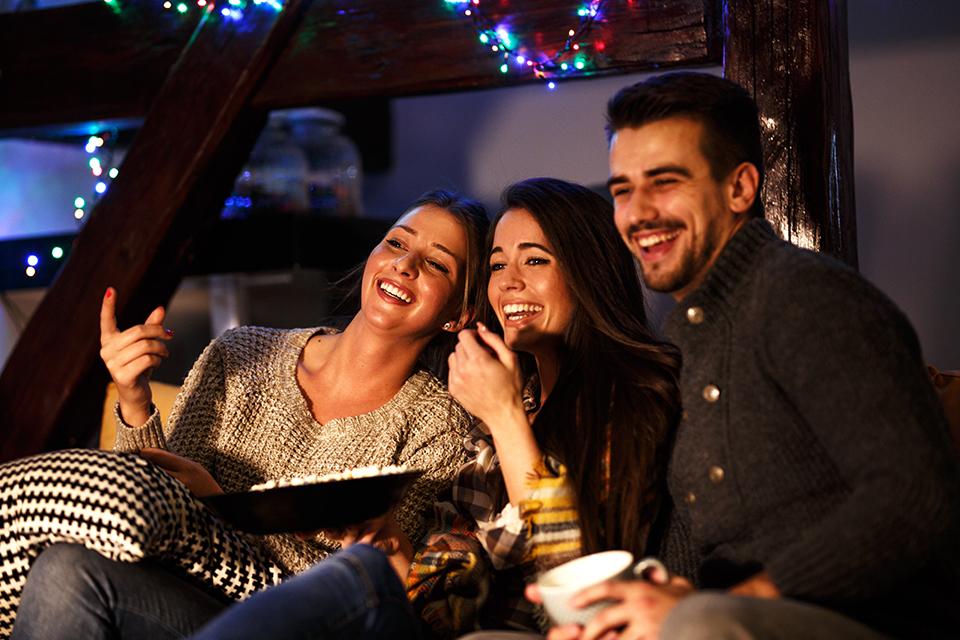 Have the ultimate picture party
Essential steps to the best ever home cinema:
Find your ideal set-up
Get a high definition Smart TV
We recommend a Smart TV to access streaming services with a screen 49" or bigger for a cinematic experience. We've picked out high definition resolution OLED, QLED and 4K options made for movie nights.
Shop best TVs for movies
View our TV buying guide
Alternatively, consider a projector. These connect to your laptop or device to be aimed at a projector screen or large blank wall space for a cinema-sized picture.
Upgrade your sound system
For an immersive viewing experience, you may want to invest in a home cinema system for a more rounded sound.
Sound bars are a sleek, all-in-one piece of kit that help to beef up sound, and take up very little room. Some come with a subwoofer for an extra punch.
Add a Blu-ray player
Still have your old DVD player? Consider upgrading to Blu-ray if you haven't already for a crisp, clear and vivid display. Some Blu-ray players play Blu-rays exclusively, while others can play both Blu-rays and DVDs.
How will you be watching?
Smart TV boxes
Don't have a smart TV? Enjoy having a library of heaps of movies to choose from with a Smart TV box. Access both free and paid streaming services like Netflix, Disney Plus, Amazon Prime, Apple TV and BBC iPlayer for movies of all genres and for all ages.
Movie snacks
It's not a proper movie night unless you have plenty of cinema snacks to hand. Make fresh popcorn from home, recreate refreshing slushies and design your own ice cream.
More for movie lovers
Movie merch and books
Books for film buffs, collector items and gift ideas.
How to create an outdoor cinema in your garden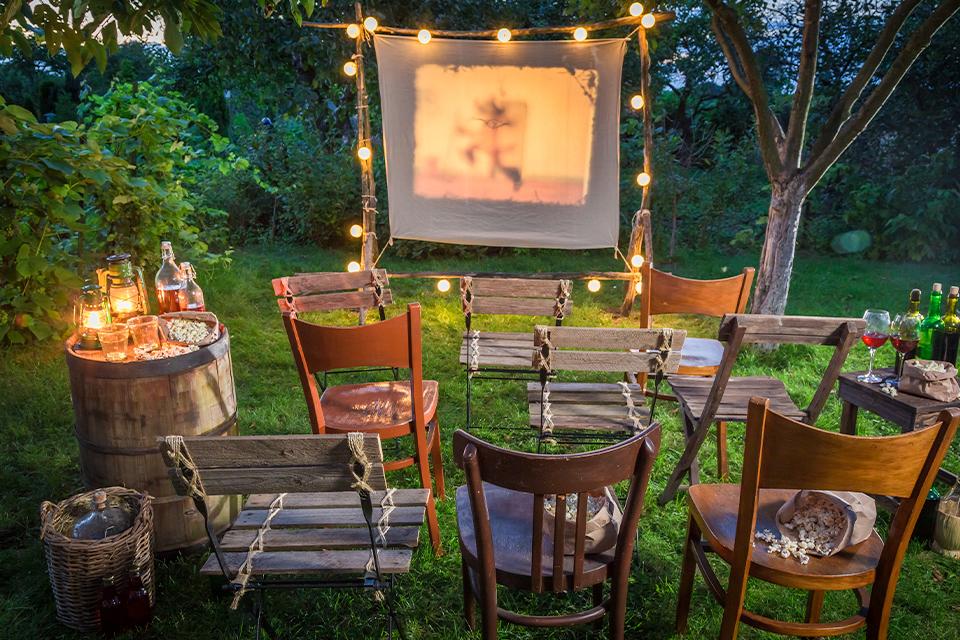 Have an open-air film fest
Why buy at Argos?