Having a comfortable sofa bed makes all the difference, especially if you want to recreate that bed-like feel. Usually, comfort comes down to the quality of the mattress, but the upholstery fabric and frame helps as well.
What's the best sofa bed for me?
A sofa bed is a flexible addition to any home. Great for guest rooms, kids rooms or making smaller spaces a bit more versatile, there's loads of options to choose from and we've rounded up some of our most popular for you to view.
How to choose the best sofa bed
Before you buy a sofa bed, consider how often it will be used. This will help determine what type of sofa bed you need. If you're going to be using it every day, then it should have a sturdy frame, comfortable mattress and robust operating mechanism.
Best sofa beds for smaller rooms and tight spaces - clic clacs
Clic clacs are bed-ready in seconds. They have the added advantage of having a flip-down mattress which locks into place to form an occasional bed surface. Unlike other sofa beds, they take up little space, but do provide a comfy place to sit and sleep.
Best sofa beds for spare rooms and sleepovers - chair beds
If space doesn't allow for a sofa bed, go for a chair bed instead. These pocket-friendly pieces are super easy to assemble. They fold out to about the size of a single bed, making them great for sleepovers and surprise guests.
Best sofa beds for playrooms, kids bedrooms and bedsits - futons
Having a futon is always handy - they're lightweight, compact and easy to store away when not in use. Most futons have a wood or metal frame and mattress that doubles as a comfy sofa cushion. Typically, they are not as comfortable as beds or settees, but for occasions where a spare bed is required, a futon works just fine.
Best sofa beds for living rooms - leather sofa beds
With a leather sofa bed there is no need to compromise on style, comfort or functionality. A concealed bed mechanism gives them the look of a conventional sofa, so they'll fit in perfectly with other furniture pieces. They also stand up to regular use, which helps if you host overnight guests often.
Best sofa beds for storage - corner sofa beds
Put every inch of space in a room to use with a corner, chaise or L-shaped sofa bed. These types of sofa bed have cushioned seats that open up to reveal storage in the base for things like bed linen and pillows. Because they're larger than 2 seater and 3 seater sofa beds, there's much more space to sit and sleep.
Different sofa bed mechanisms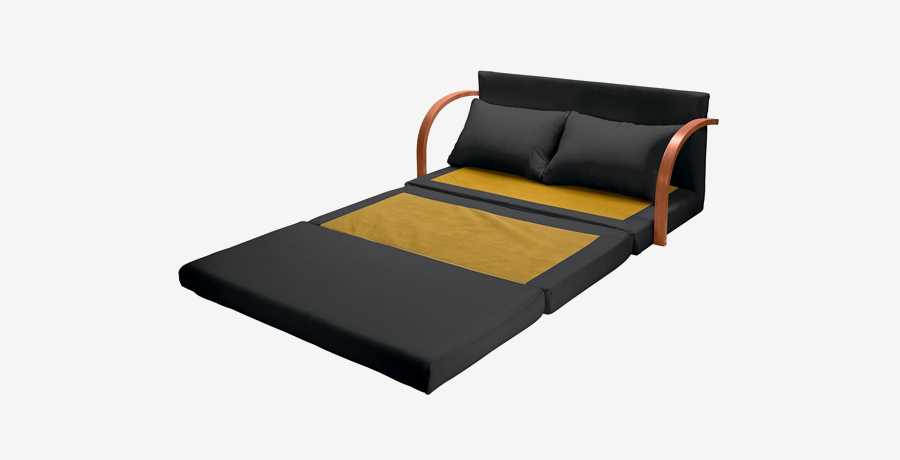 Foldout mattress
This type of sofa bed has a foam base that folds out to form a mattress.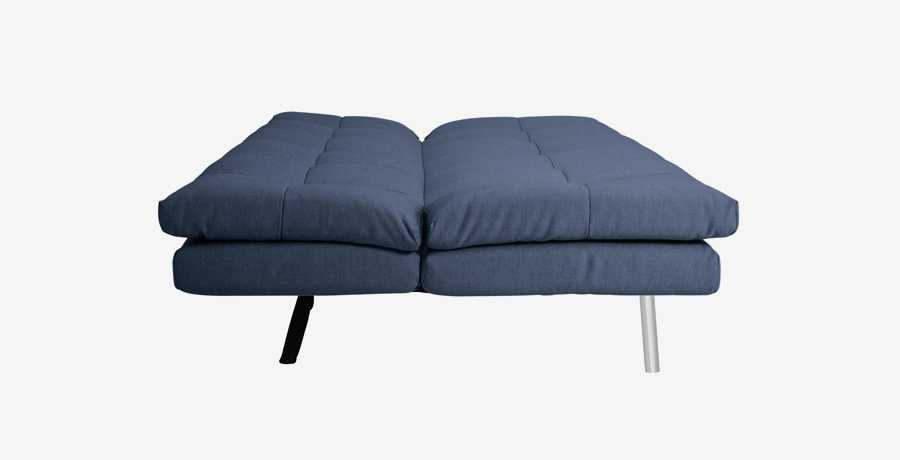 Clic clac mechanism
In one quick and easy action the backrest of this sofa bed pushes down flat then clicks into position.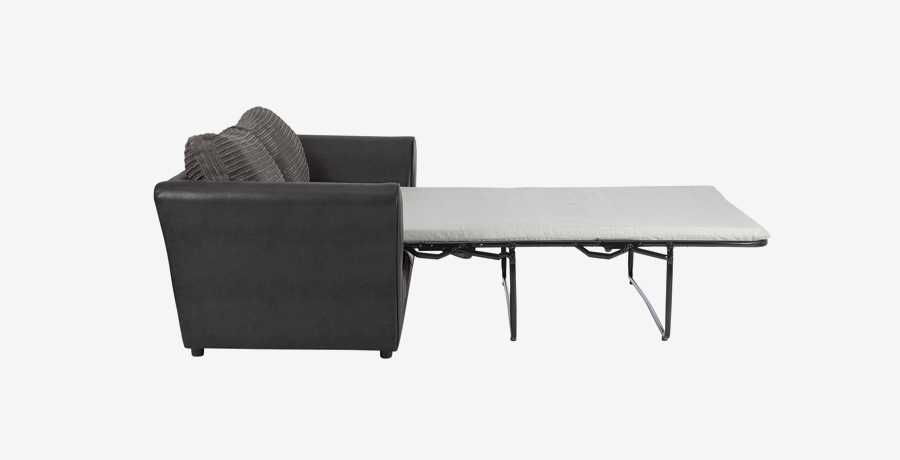 Pull-out bed frame
Underneath the cushions is a spring-loaded metal bed frame which is pulled up and out of the sofa to become the bed.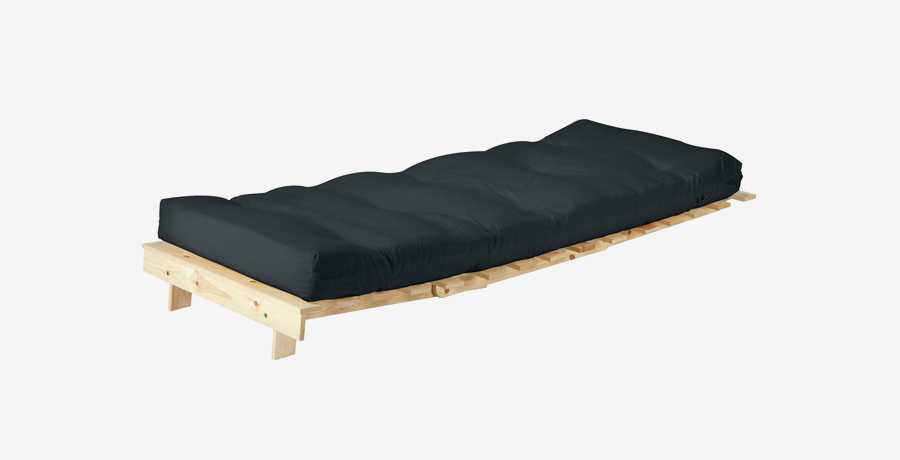 A-frame sofa bed
Pulling the lower front of the sofa forwards unfolds the A-shaped frame into a sleeping surface.
More help and inspiration