2021 Film releases
Get the latest scope, newest release dates and must-have merchandise for the biggest blockbuster movie releases.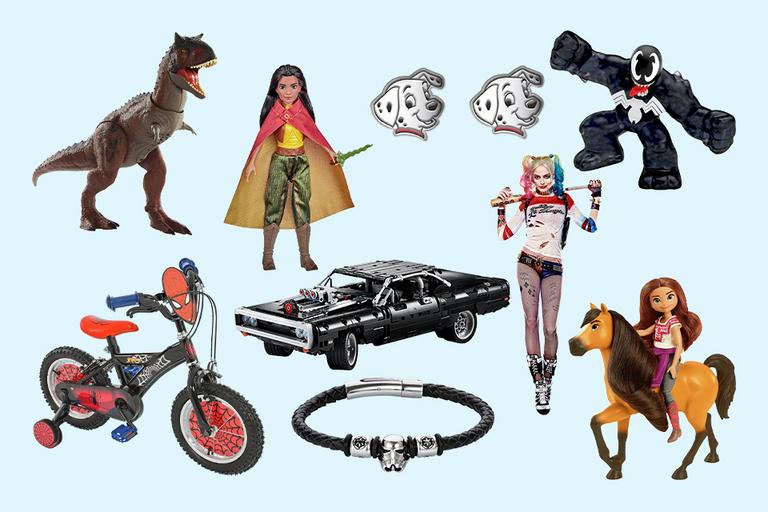 Check out these latest releases!
Black Widow
The Avengers super-spy and assassin Natasha Romanoff, aka Black Widow, has to face her dark past when a conspiracy tying to her history arises. Hunted by a relentless force, she will have to reconnect her past and the burned bridges that she left behind in her life before The Avengers and S.H.I.E.L.D.
Fast & Furious 9
In this ninth chapter in the Fast and Furious saga, Dom Toretto's now quiet life with his wife and son is threatened by the sins of his past. His crew joins together to stop a world-shattering plot led by the most skilled assassin and high-performance driver they've ever encountered - who also happens to be Dom's forsaken brother, Jakob.
Spirit Untamed
Lucky is sent to a sleepy town to live with her father. It all seems rather dull until she meets a kindred soul, a mustang named Spirit. But when an evil horse wrangler captures Spirit and his herd to auction them off for a life of captivity, Lucky gathers her friends together to rescue the horse that helped her find her freedom.
The Suicide Squad
Strap your self in for an action packed ride. Some of the worst super-villains in the DC universe, such as Bloodsport, King Shark and Harley Quinn, are bought together under the watchful eye of Colonel Rick Flag. They're on a search-and-destroy mission in an enemy-infused island called Corto Maltese. What could go wrong?
Worlds to discover
2021 Film calendar
Coming soon to a screen near you (hopefully!). Get excited for these new movies scheduled to release in early 2021.
Shang-Chi and the Legend of the Ten Rings
Hotel Transylvania: Transformania
Movie night done right
Everything you need to enjoy a cinema experience in your own home.
Why buy at Argos?