Indoor air pollution
The average home can be up to 5x more polluted than the air outside.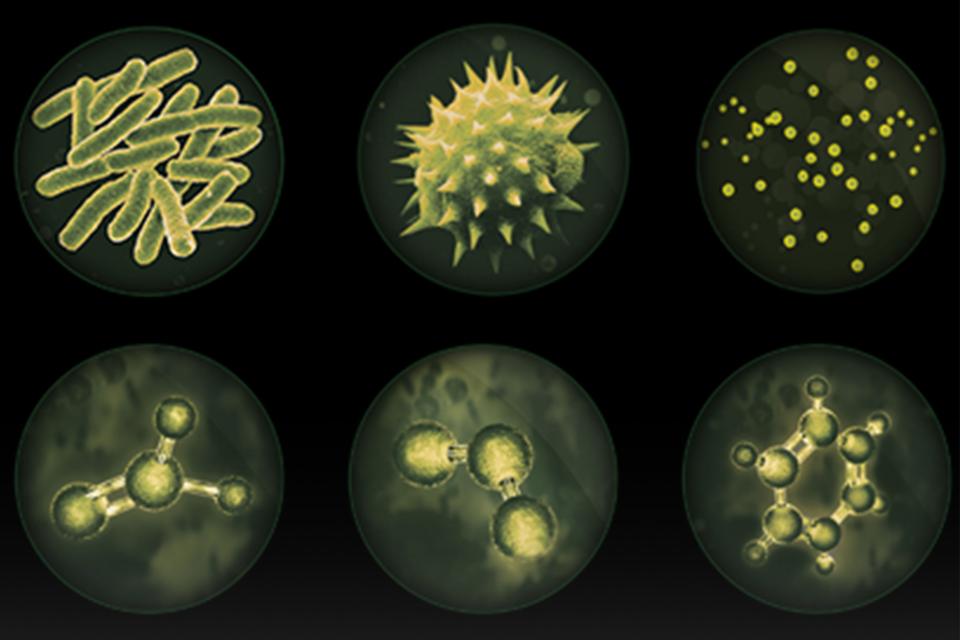 Invisible pollutants can build up in your home. These include:
Bacterial: PM5.0
Pollen & allergens: PM10
Ultrafine particles: PM0.1
Carpets, rugs and flooring: formaldehyde
Household fumes and cooking odours
Cleaning products & scented candles: benzene and volatile organic compounds.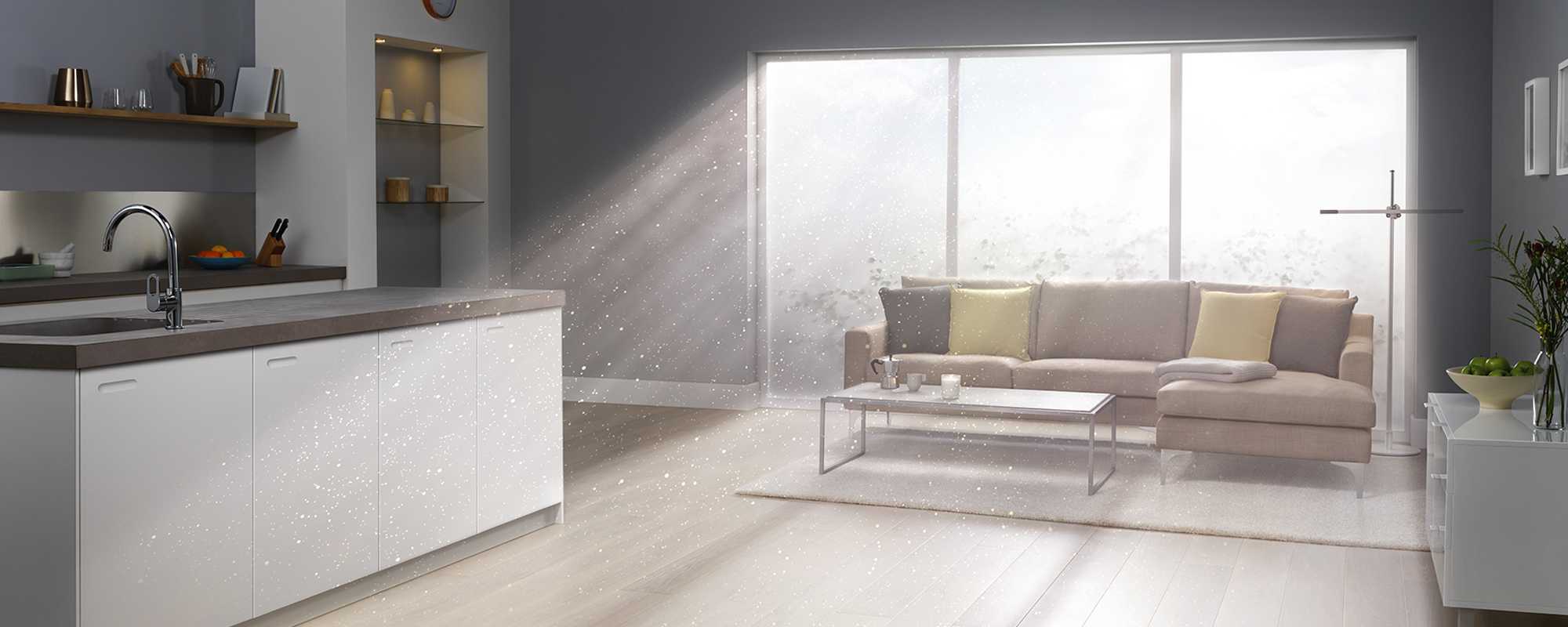 We spend 90% of our time indoors
As our homes are becoming increasingly well sealed, it may seem like we're shutting pollution out, but in truth we're shutting it in. Whether we are sleeping, cooking, cleaning or working – we now spend 90% of our time indoors, breathing potentially dirty air.
Whole room or personal purification - what's the difference?
Whole-room purification
Dyson's whole-room purifiers use Air Multipliersᵀᴹ technology to project long-range airflow to multiple users. This makes it more suitable for families, or people who want to breathe purified air wherever they are in the room.
Purification for personal use
The Dyson personal purifier fan uses Core Flowᵀᴹ technology to deliver a focused stream of cooling, purified air. This makes it suitable for individuals, who want to project air precisely where they need it.
Whole room purification - Senses. Captures. Protects.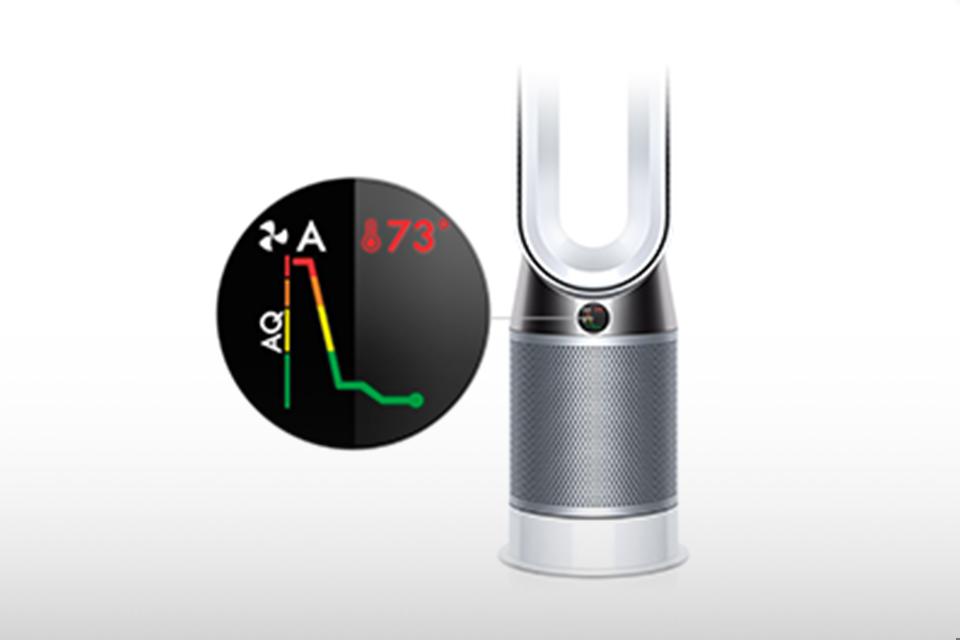 Automatically senses
With three intelligent sensors, the Dyson purifier fan heater automatically detects airborne particles and gases and then reports them in real time on a LCD screen.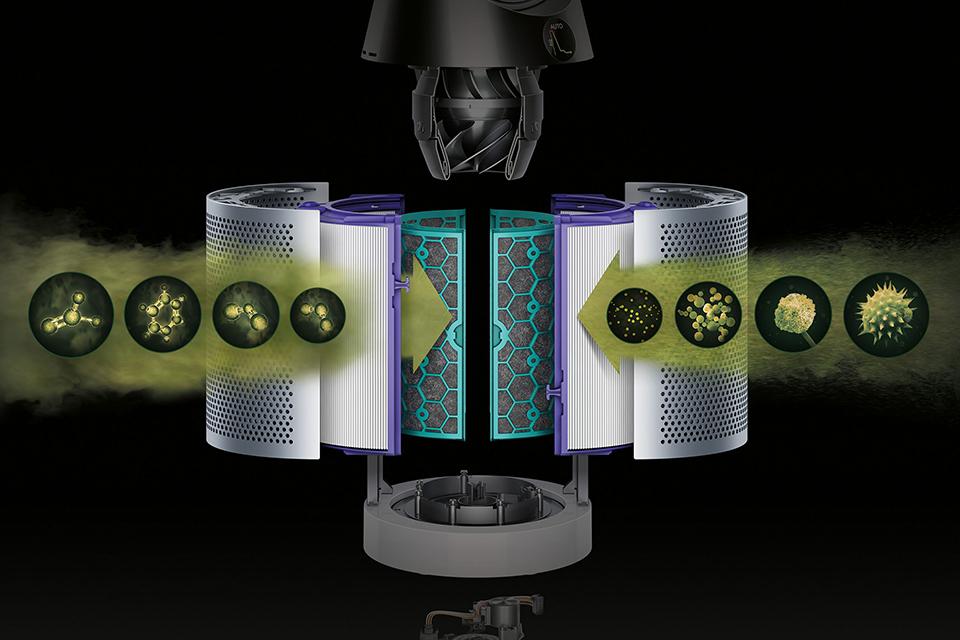 Captures
The fully-sealed filter system combines an activated carbon filter to remove gases, and a glass HEPA filter than captures 99.95% of microscopic allergens and pollutants as small as 0.1 microns².
Projects
The machine projects over 290 litres of smooth, purified air per second. With 360ᵒ oscillation, it mixes and circulates the air to heat or cool you- anywhere in the room³
Customers love Dyson Pure Hot + Cool
Personal purification - cooling filtered airflow at your fingertips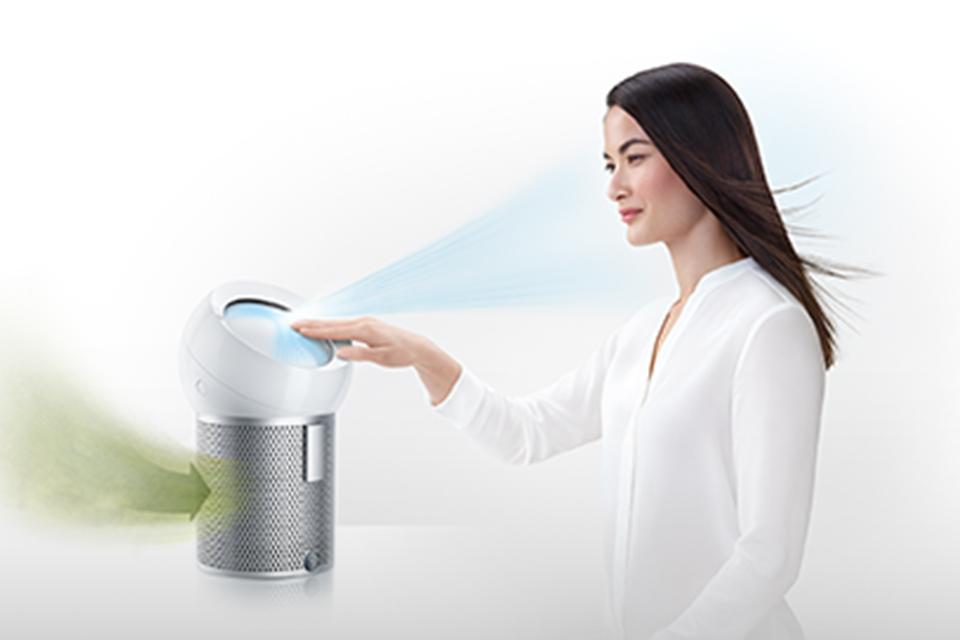 The first Dyson personal purifier fan
Cool with purified air. Not dirty air. Our personal purifier fan is engineered to improve your air quality. It projects cooling, filtered air - whenever you need it.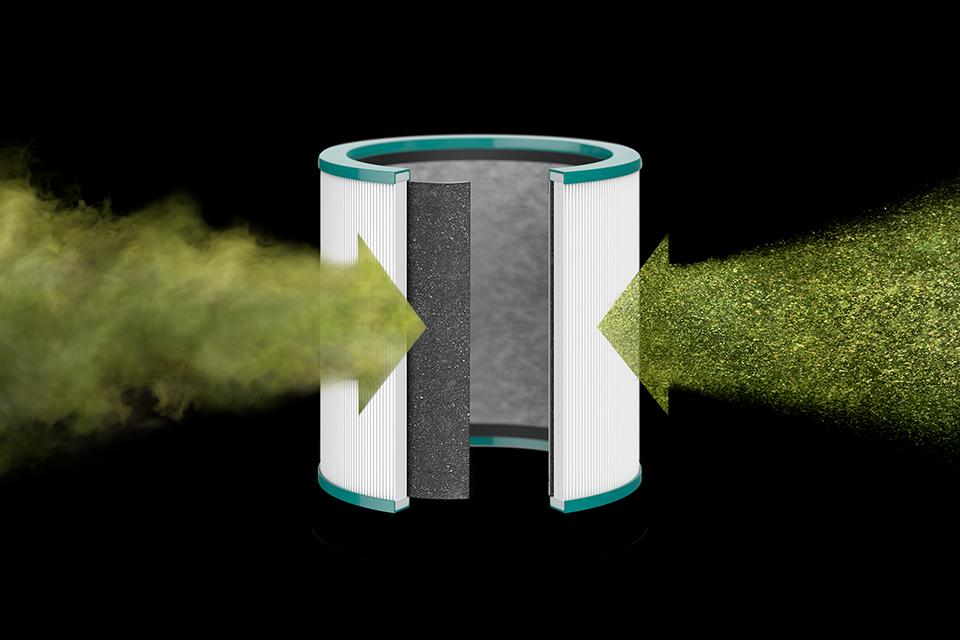 Removes gases and 99.95% of pollutants⁴
An activated carbon and glass HEPA filter captures gases and 99.95% of ultrafine particles from the air.
Focused airflow at your fingertips
Precisely control your airflow. By adjusting the dome's position, you can angle the flow higher or lower.
Customers love Dyson Pure Cool Me
Shop the range
¹ Hulin et al Respiratory health and indoor air pollutants based on quantitative exposure assessments, European Respiratory Journal, October 2012.
² Tested to EN1822. Particles as small as 0.1 microns.
³ In maximum setting. Tested for air projection (DTM 801), purification coverage in a 81m3 room (TM-003711) and heating performance in a 35m3 room (DTM 961)
⁴ Tested for filtration efficiency at 0.1 microns (EN1822). Gaseous capture rates vary.
Why buy at Argos?