Use up and down arrows to review and enter to select. Touch device users, explore by touch or with swipe gestures.
Buying a microwave
Get all the information you need to find the best microwave for your daily needs.
Shop microwaves at Argos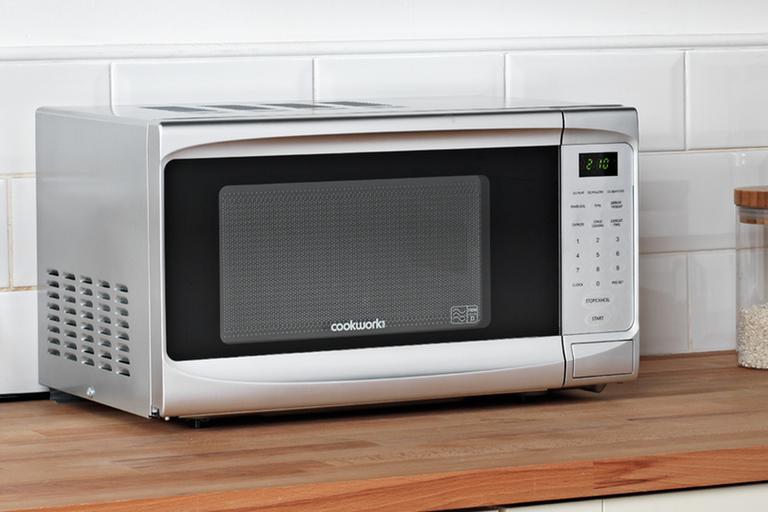 Before you start: If you have a pacemaker, check with your doctor if it's safe to use a microwave. Modern pacemakers are protected against any interference, but older ones could be affected by proximity to a microwave.
What's the best microwave for you?
A microwave oven is one of the most convenient appliances to have in your kitchen. Not only do they cook food faster, they are also more energy-efficient than a full-size conventional oven. There are many types and brands of microwaves available, each with different features and settings. What type you choose depends on your needs.
What size microwave do you need?
Microwaves are available in a wide range of sizes, from small, compact models through to larger, bulkier combi and flatbed designs. The most common microwaves have capacities between 15 and 32 litres, with a typical family sized model ranging somewhere between 20 and 25 litres.
Compact microwave
Size: Under 1 cubic feet.
Best for: students and smaller kitchens.
Mid-size microwave
Size: 1 to 1.5 cubic feet.
Best for: families of 2-4 people.
Full size microwave
Size: 1.6 to 2 cubic feet.
Best for: families of 4-6 people.
Nine things to consider before buying a microwave
Here's a list of features to look for to help you decide which microwave option is best for you.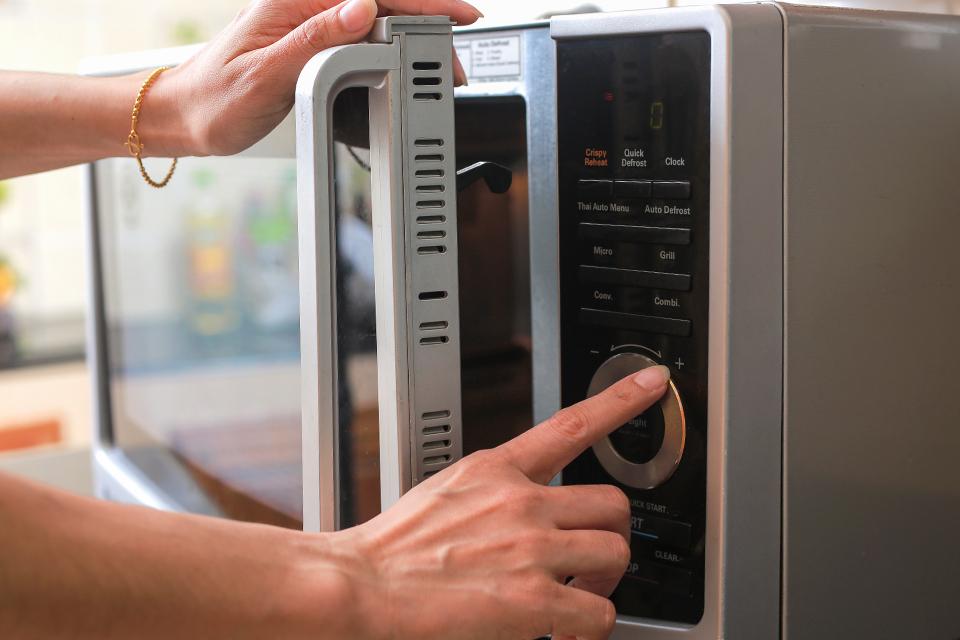 1. Wattage
The power of a microwave is measured in watts. A typical domestic microwave has a wattage somewhere between 700 and 1,200 watts. In general, the more watts a microwave has, the faster and more evenly it will cook food.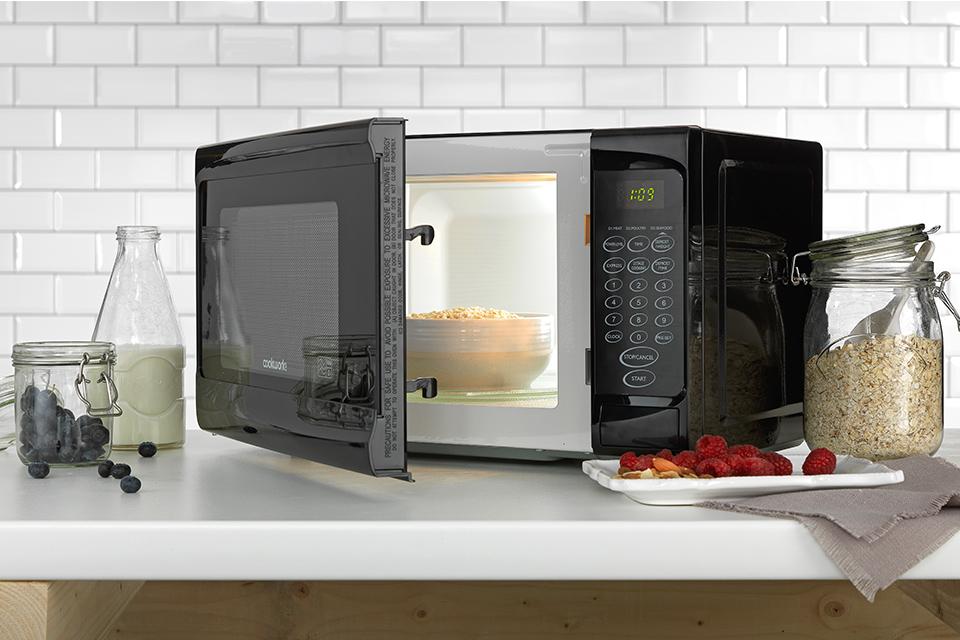 2. Child lock
The child lock function on microwaves prevents children from using the oven unsupervised. When this feature is activated, they will not be able to start a programme, play with the buttons or interfere with the cooking process.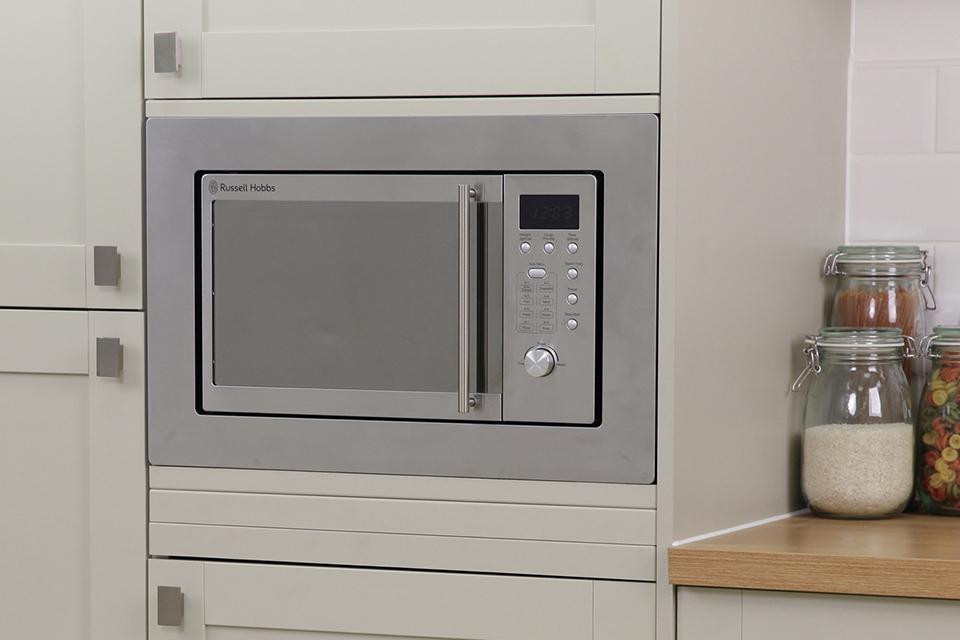 3. Integrated vs countertop
Most microwaves are designed to be placed on a kitchen counter or shelf. Built-in models have no side panels, allowing them to fit inside cupboards or cabinets. This frees up worktop space and gives a kitchen a more unified look.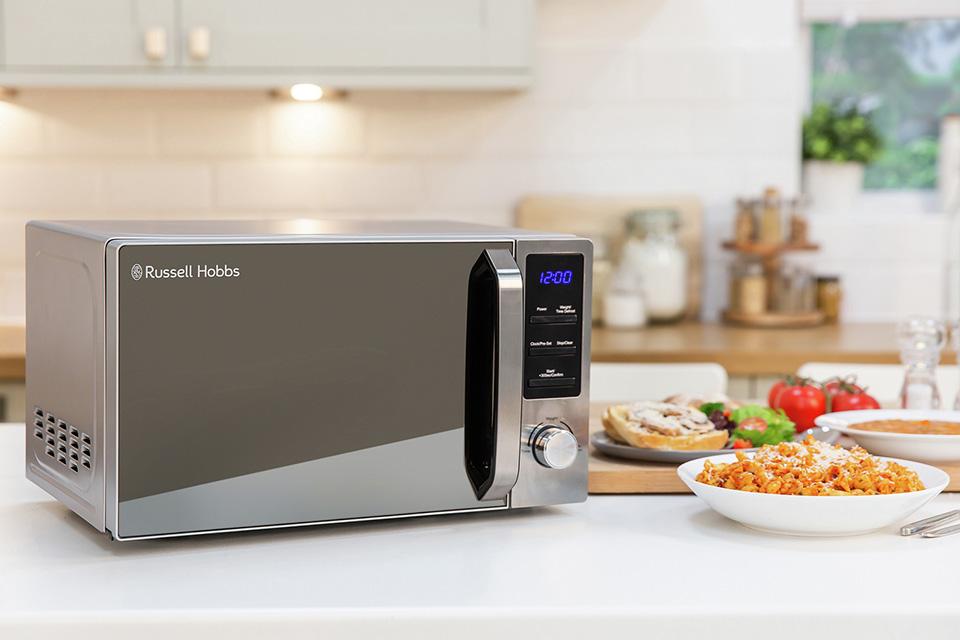 4. Colour options
Love the classic stainless steel model? Or do you want to opt for a microwave in white, black or grey? Whichever you choose, you could even coordinate it with other appliances in your kitchen to create a cohesive look.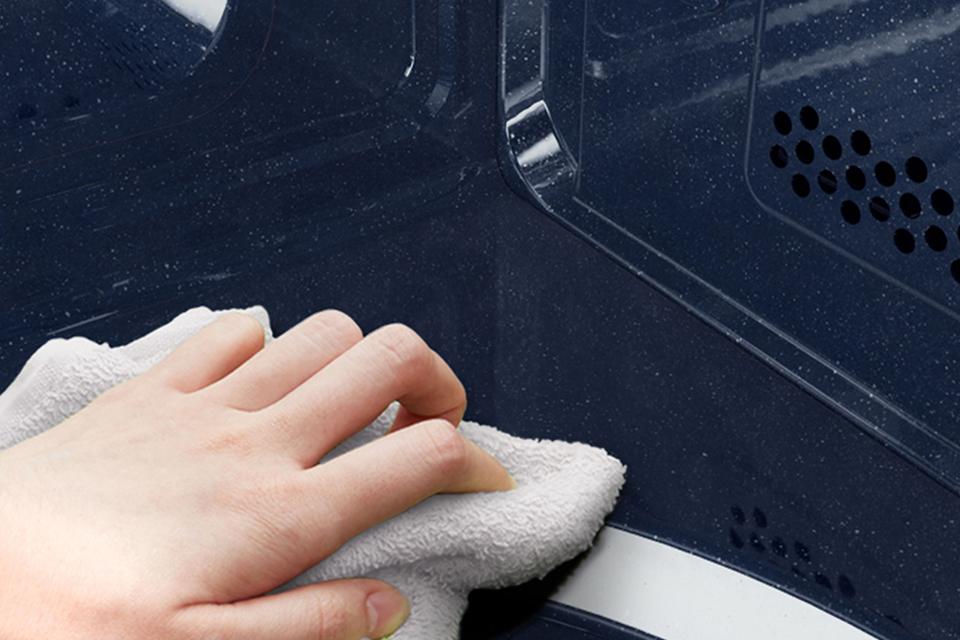 5. Lining
The majority of microwaves are lined with metal which is easy to wipe clean after use. Some models also have an antibacterial coating, which prevents the build up of bacteria, keeping it a hygienic environment for cooking.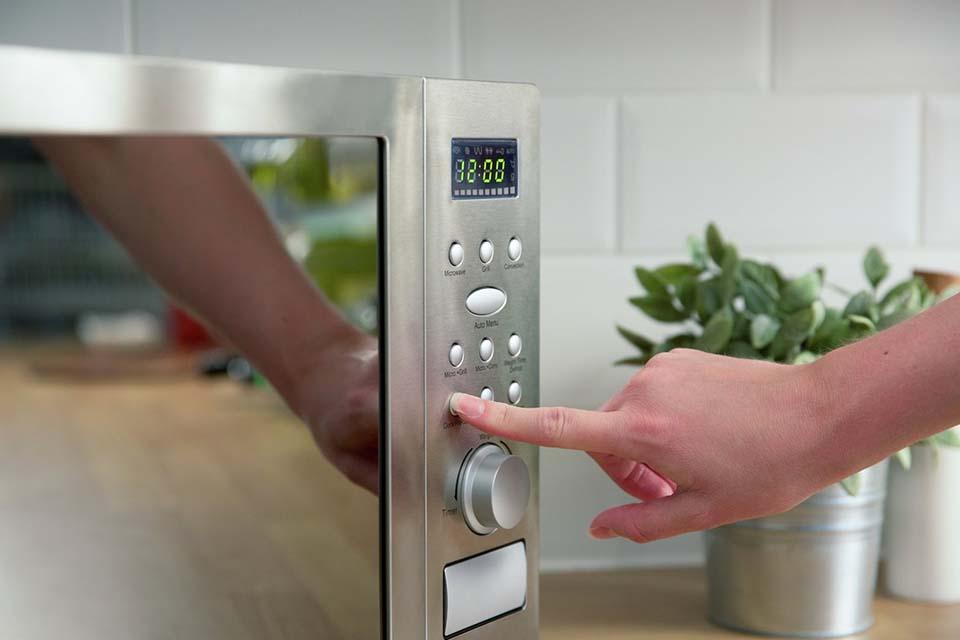 6. Digital or manual?
Microwaves are available with either digital or manual controls. Digital microwaves tend to have more advanced settings, whereas manual models are less fancy, with simple rotary dial controls for ease of use.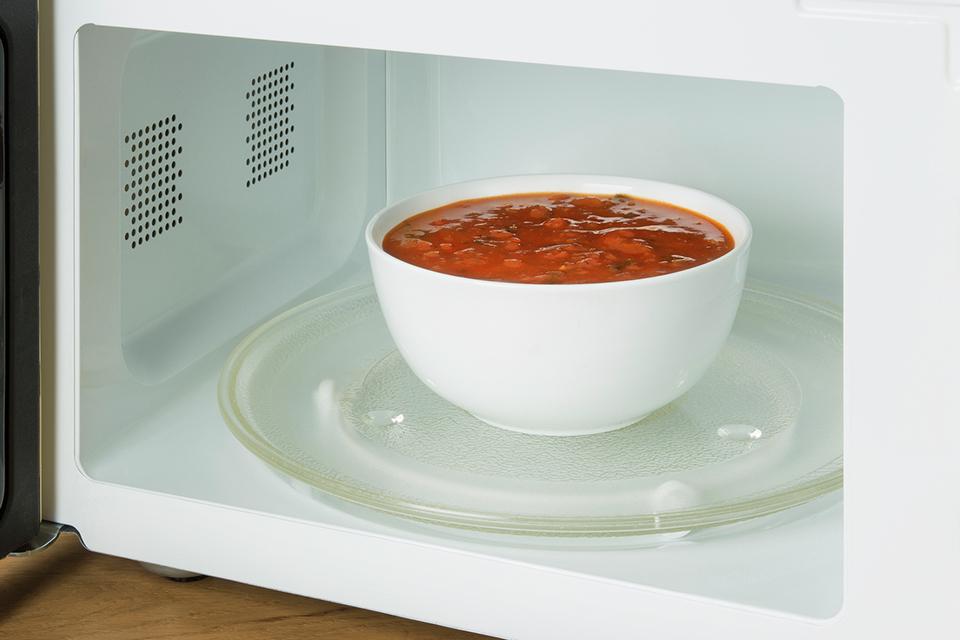 7. Heating category
On the front of most modern microwaves is a symbol that indicates the heating category of the oven when cooking or reheating ready meals. These heating categories are rated from A to E, with E being the most powerful and A the least.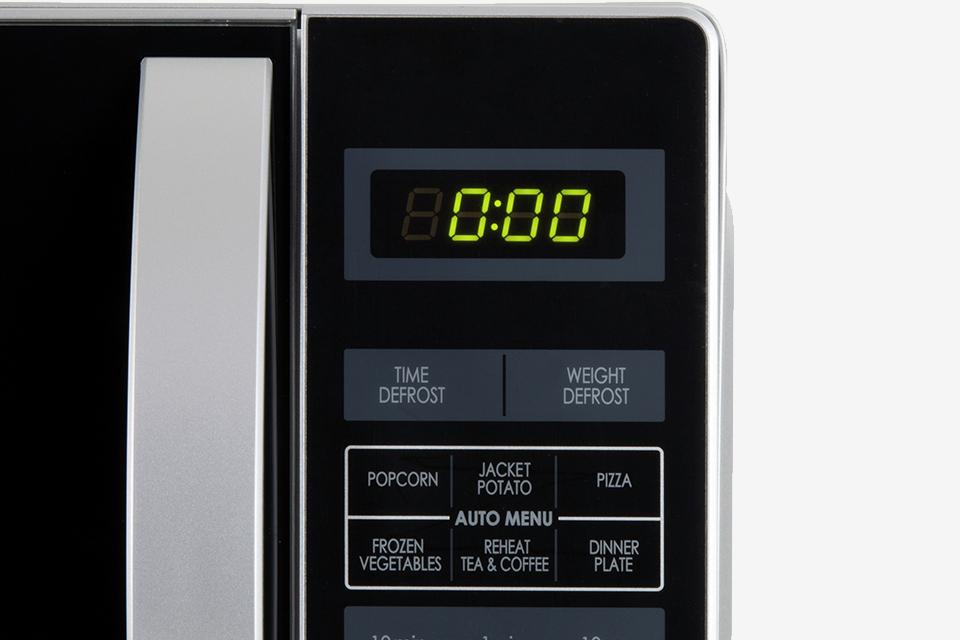 8. Auto cooking programmes
Some microwaves offer auto cook functions that help you prepare different kinds of food. Simply select from the menu the type of food you want to cook, then let the microwave set the optimal cooking time and heat.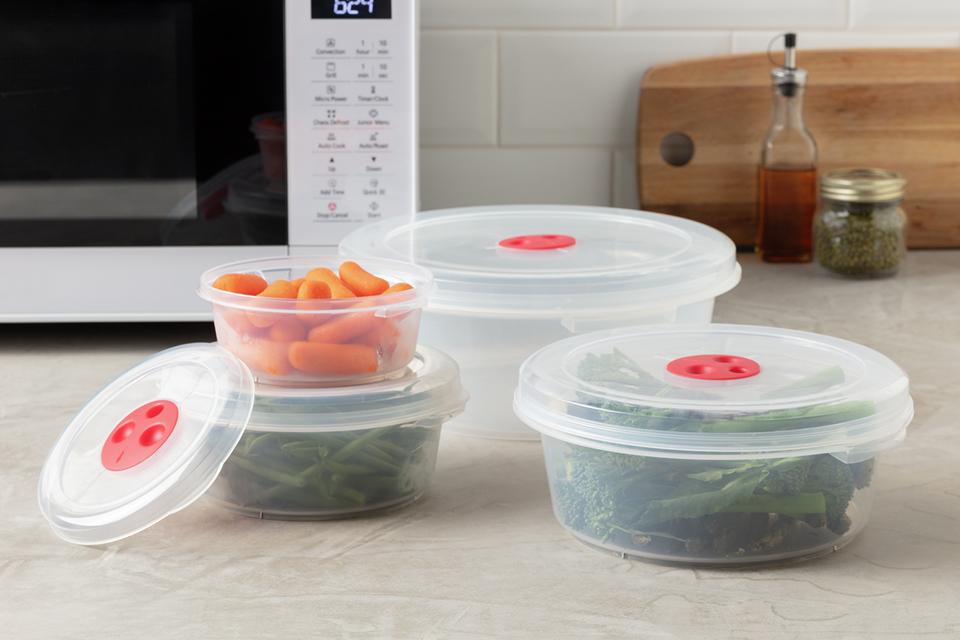 9. Microwave cookware
You should only use microwave-safe cookware. Ceramic, glassware and some plastics will be okay, but do not use anything with a metal rim or leave any twist ties on packaging as these also contain metal.
Check out what our customers are saying
Shop microwave by brands
Caring for your microwave
Make sure you place your microwave in a well-ventilated area, leaving at least 10cm space around the sides and back, with at least 20cm space above. Avoid turning on the microwave when it's empty as the microwaves can bounce off the interior, which could cause damage. You will need to clean your microwave regularly to keep it functioning correctly and maintain its condition.
More ideas and inspiration