4K Ultra HD
Join the 4K Ultra HD TV revolution. With dazzling visuals, brighter and more vivid colours, the difference is crystal clear.
Shop 4K TVs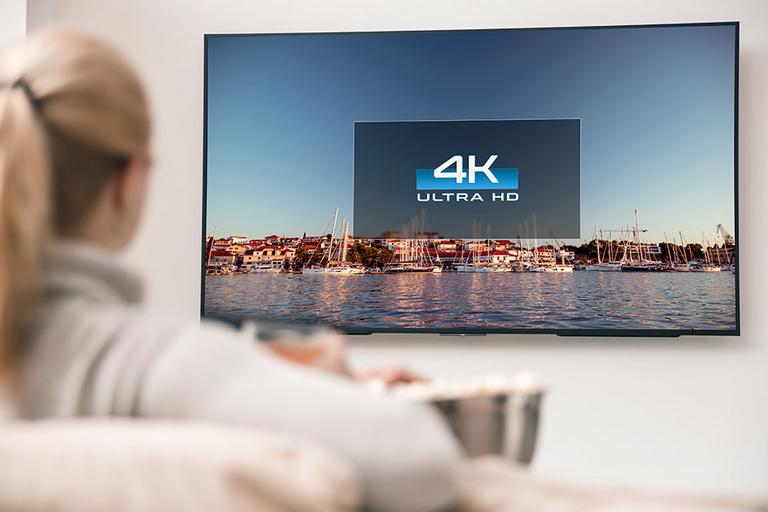 What is a 4K TV?
From HD to 4K
A 4K Ultra HD TV creates images using 8.3 million pixels - 6 million more than Full HD. This means every image on a 4K TV brings to life superior quality pictures with more depth and more clarity. The ultimate viewing experience.

With an incredible resolution of 3840 x 2160, a 4K Ultra HD TV
has almost quadruple the res of a full HD TV.
The difference is clear to see.
What are the benefits of a 4K TV?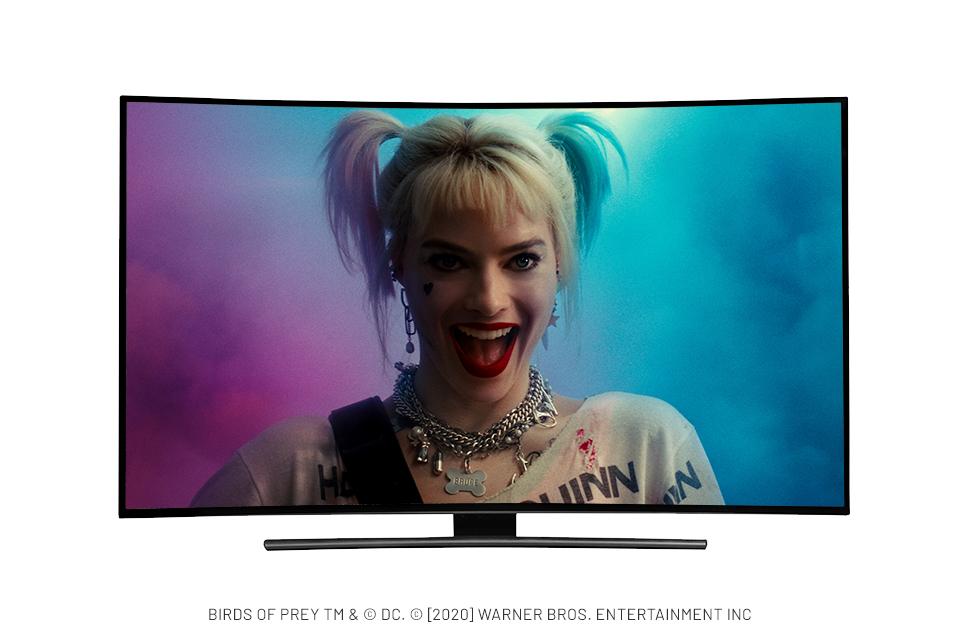 Incredible clarity
With an impressive 3840 x 2160 resolution, 4K Ultra HD televisions don't just give you greater definition. You also get richer, brighter colours, with more depth, making viewing more realistic than ever before.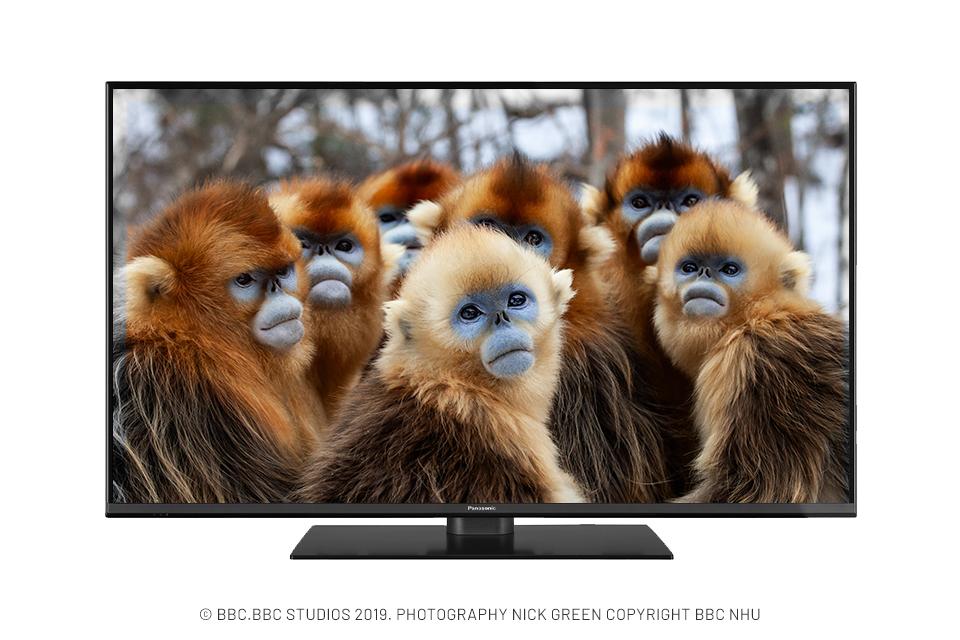 Upscale the everyday
4K Ultra HD televisions can boost standard and Full HD content to near 4K quality. Bringing the 4K experience to must-see sporting events, classic movies and breath-taking documentaries straight away.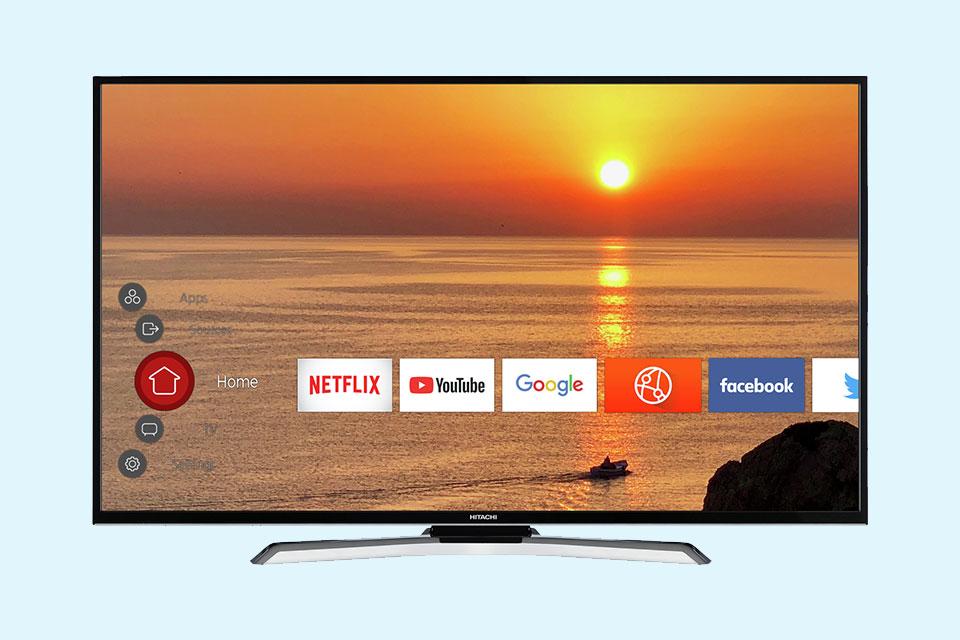 The future of TV
4K is the standard of television to come and many broadcasters and streaming services are increasing the amount of 4K content they offer. With a 4K Ultra HD TV you'll be set for all the highest quality new releases.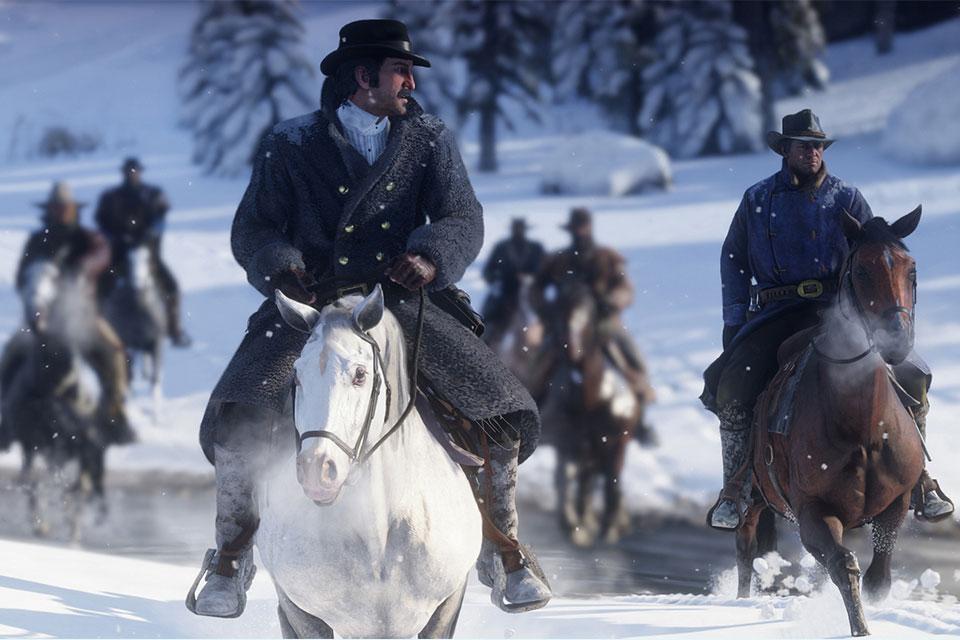 Get closer to the action
Combining enhanced colours and brightness, HDR allows images to appear more realistic and lifelike, with a greater sense of depth and tone. So you can enjoy brilliant brightness, shadow detail and vibrant colour just as the creator intended.
Ultra HD
Not all 4K UHD TVs offer the same viewing experience. TVs with the Certified Ultra HD or 4K HDR Ultra HD logos offer the 'true' Ultra HD experience. Certified Ultra HD is the logo used by Digital Europe, representatives of the digital technology industry in Europe, to guarantee that a TV has genuine 4K quality.
What makes a TV certified Ultra HD or UHD Premium?
Each certified TV needs to meet a strict set of Ultra HD standards and performance levels to offer a premium viewing experience.

These include:
A full pixel count of 3840 x 2160

Use of red, green and blue pixels without additional non RGB pixels

Having a full pixel count that ensures true UHD clarity

Having only red, green and blue sub pixels ensures true UHD 4K colour

High Dynamic Range for peak brightness and black levels.
What can I watch in 4K ULTRA HD?
There's lots of entertainment content available in 4K, including smart streaming, smart sticks and Ultra HD sports channels.
Smart features
Smart TVs offer a range of apps with 4K content, while you can get access to a range of free and subscription entertainment with a Smart TV box or smart stick.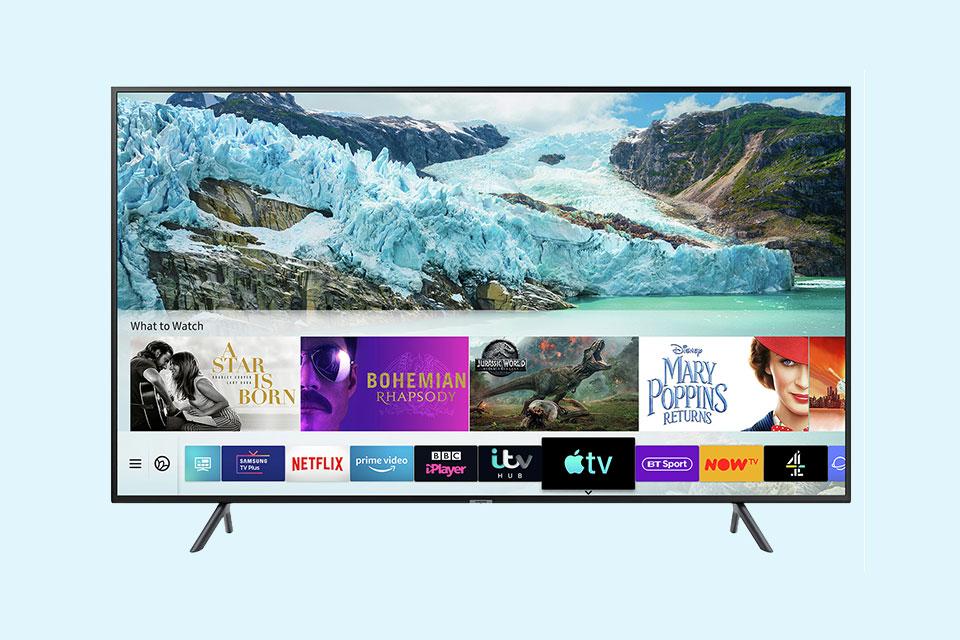 Live 4K TV
Live TV is increasingly becoming available in 4K, including BT's 4K UHD sports channels and the 2TB Sky Q box, which offers a range of movies, drama, documentaries and sport in 4K.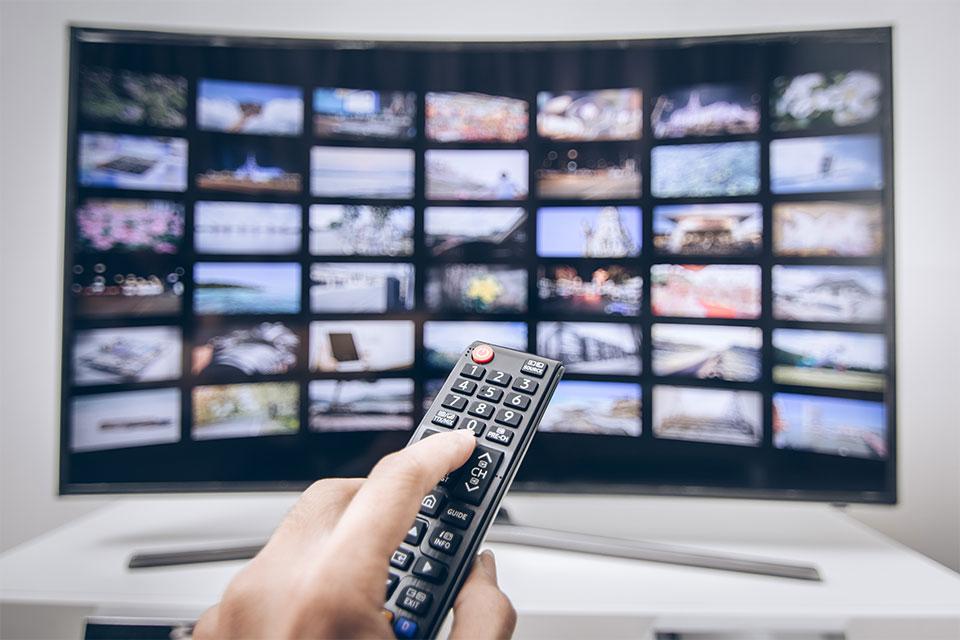 Upscaled full HD
4K Ultra HD TVs will instantly upscale standard and Full HD content, letting you enjoy your favourite shows in enhanced quality immediately.
Getting the full 4K experience
4K Blu-ray players & UHD discs
With a 4K UHD TV with HDR, you're just one step away from the very best home entertainment experience possible. With an ultra HD Blu-ray player, a premium high speed HDMI cable, and of course some 4K UHD Blu-rays, you'll enjoy unrivalled visuals and immersive sound.
Ultra HD Blu-ray delivers a sharper, clearer and brighter image with more vivid colours and smoother motion. Featuring a spectrum that delivers more than twice as many colours as the very best HD content, while the high dynamic range (HDR) delivers outstanding levels of contrast for unparalleled on-screen detail.
UHD Blu-rays hold more than 21 times the digital information of a DVD, which makes them perfect for guaranteeing you experience your film in full, unblemished 4K Ultra HD.
Home cinema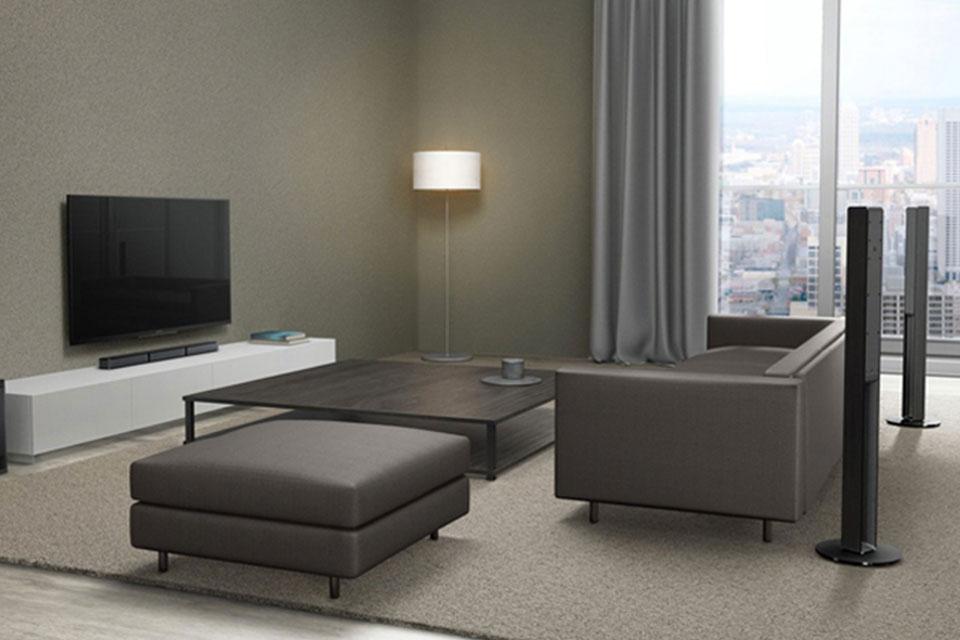 Find the right sound
Combine outstanding visuals with audio that packs a punch. Give your TV a true voice with either a sleek, space-saving sound bar or a full home cinema system.
Top 4K picks
Brands we love
Essential accessories
From soundbars to 4K Blu-ray players, find the accessories to complete your 4K TV experience.
Additional TV help
More guides and help that you might find useful.
Updates to our installation service
For the safety of our customers and colleagues we have temporarily removed our installation service.
For further information please see here