Pride at Argos
Proudly supporting the LGBT+ community.
Why does Pride matter to us? It's a time that allows us all, whatever our identity, to play our part in helping to raise awareness of equal opportunity and a time for us to celebrate and be visible as a community. Our aim is to become the most inclusive retailer, and that's why we're proud to support the LGBT+ community.
What is Pride?
Did you know that the month of June was chosen as LGBT Pride month to commemorate the Stonewall riots and recognise the impact LGBT people have had in the world?
Although we have come so far in the UK, there is still so much more we can do. Pride events help remind us all that although we can and should be proud of our sexuality and gender identity, there is still work to be done until all lesbian, gay, bi and trans people are accepted without exception.
What Pride means to us
Our aim
Our aim is to become the most inclusive retailer; where every single one of our colleagues feel safe and supported at work and customers feel welcome when they shop with us.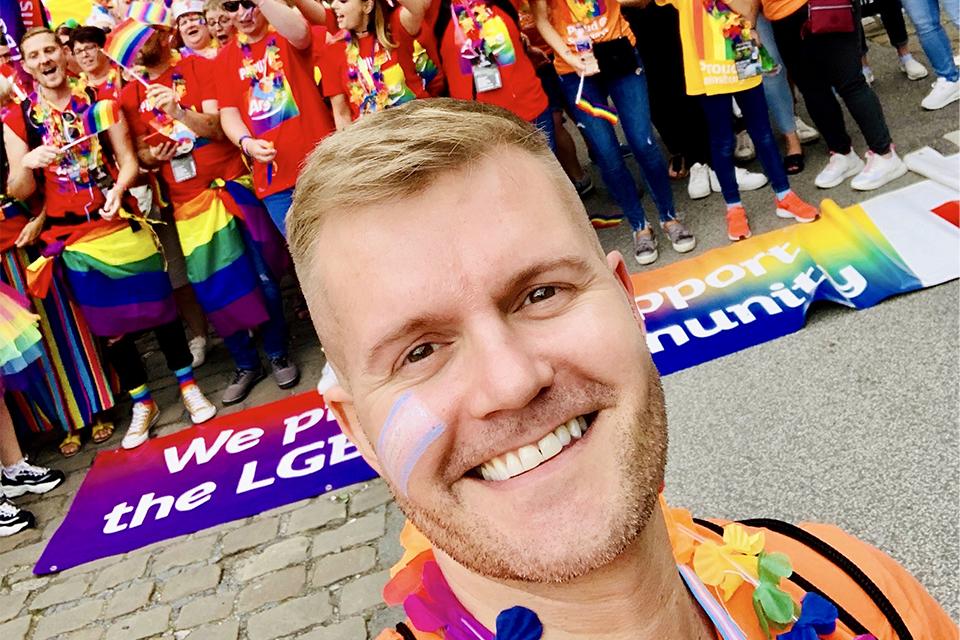 Word from our sponsor: John Elliott
My name is John (my pronouns are he/him) and I am proud to sponsor the LGBTA colleague network. Being gay, I know the difference an inclusive workplace can make in helping me achieve my fullest potential. That's why I'm proud of our mission to be the most inclusive retailer where people love to work and shop.
Our charity partners
We're proud partners of Comic Relief, working together to support Metro and Gendered Intelligence this Pride.
METRO
METRO is a leading equality and diversity charity providing health, community, and youth services. METRO has been supporting, representing and empowering LGBTQ+ communities since 1983. Pride is a key part of their work, raising awareness of their services and celebrating the wonderfully diverse communities they work with.
Gendered Intelligence
Gendered Intelligence is a trans-led, registered charity which aims to increase understandings of gender diversity and improve the quality of life for trans people, especially trans youth.
Pride for our colleagues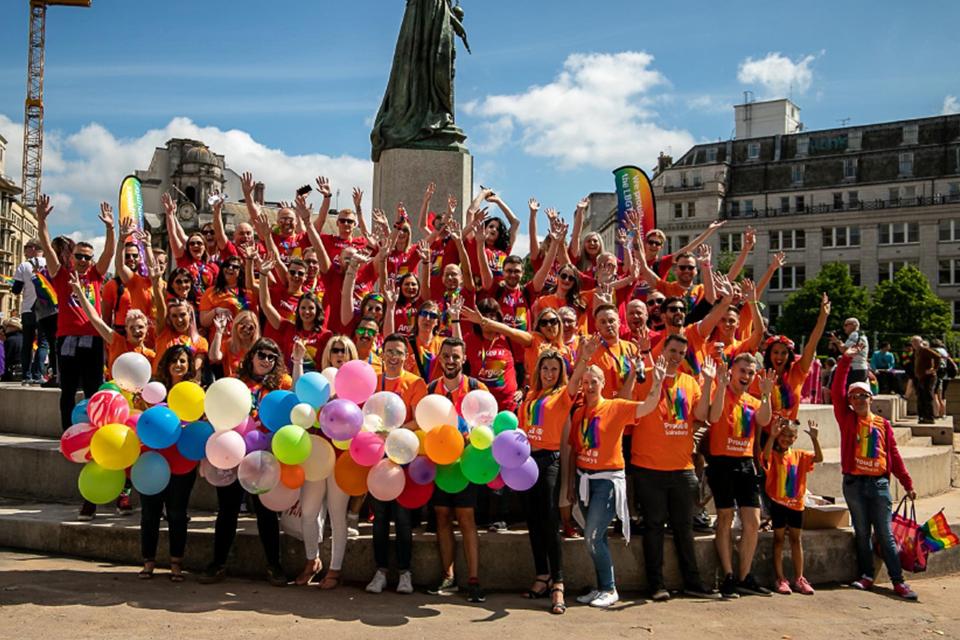 Supporting colleagues
As part of Sainsbury's Argos, we are the UK's most active LGBTA+ network, supporting colleagues across all of our brands and helping us to become the "most inclusive retailer". Last year, our business was recognised in the Stonewall Workplace Equality Index for the first time, ranking us as the UK's most LGBT-friendly retailer. Our colleague network, "Proud @ Sainsbury's", has over 4,000 registered members. This year we are working towards 3 goals: to support celebrate Pride Month and increase visibility for the LGBT+ community; to reach even more colleagues with our stories of LGBT+ life and tips on how to be a great ally; and to champion inclusivity of all identities.
What does Pride mean to me?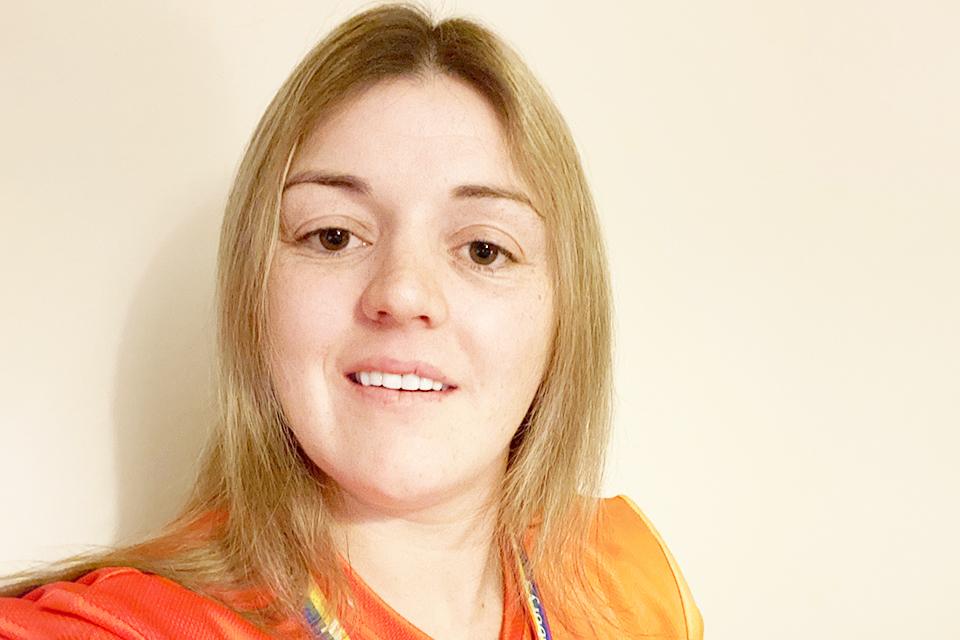 Lauren Hackett
What does Pride mean to me?
At Proud@Sainsburys we want to ensure that the LGBT agenda is at the forefront of what we do all year round but for me LGBT History Month is one of the most important months in the calendar year as we are able to really focus on the issues LGBT individuals have faced in the past to get equal rights and highlights that there is so much still to be done. Every year at Sainsburys we make HM bigger and better around activities and content and it is always great when you see so many people across the business at all levels supporting the agenda and really getting involved to ensure everyone knows how important it really is and embraces all our colleagues diversity. Over the last couple of years we have seen more and more colleagues across the business coming out to their peers and families and embracing who they finally are and want to be, which is so important, that in itself if part of history that we want to continue to celebrate and provide a platform where other colleagues feel comfortable to do the same.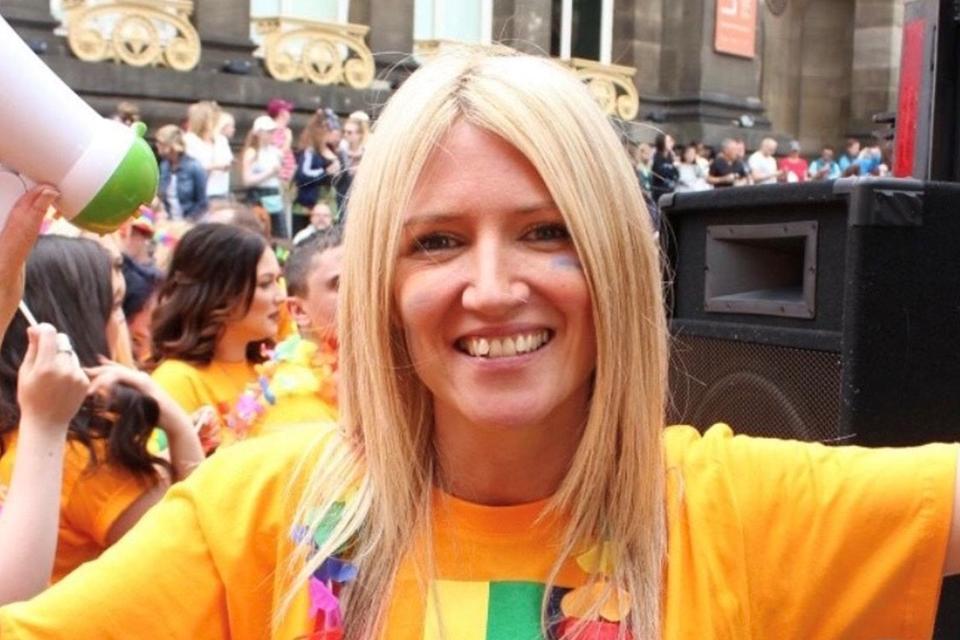 Jemma Kameen
What does Pride mean to me?
Pride is my safe place, the one day of the year that I feel safe to hold my wife's hand in public. Pride is magical. Seeing colleagues, friends and family altogether supporting something that you believe in so strongly, knowing that just being there could help others to feel strong enough to be themselves too.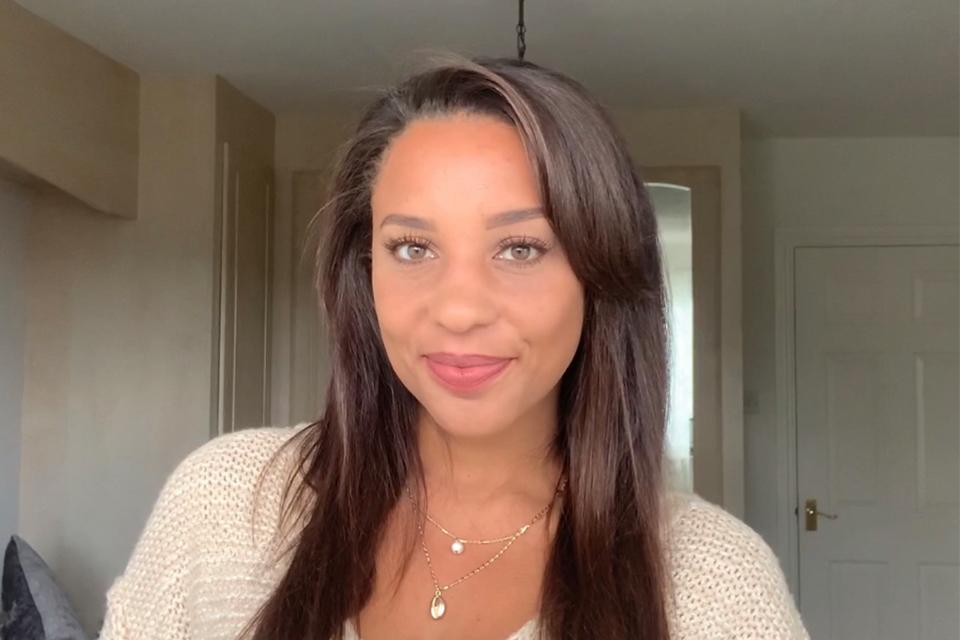 Jo Hernandez
What does Pride mean to me?
Over the last couple of years I have been fortunate enough to help plan our company Pride campaign, across all of our brands. We want colleagues and customers to know that they are safe to be themselves here. Personally, not only has it made me want to take part and celebrate, it's also made me want to join the push for change. I'm proud to say I am an ally.
Celebrate Pride
Mark Pride by having a celebration to be proud of. Whether indoors or out, shake up some cocktails and get ready to dance the night away.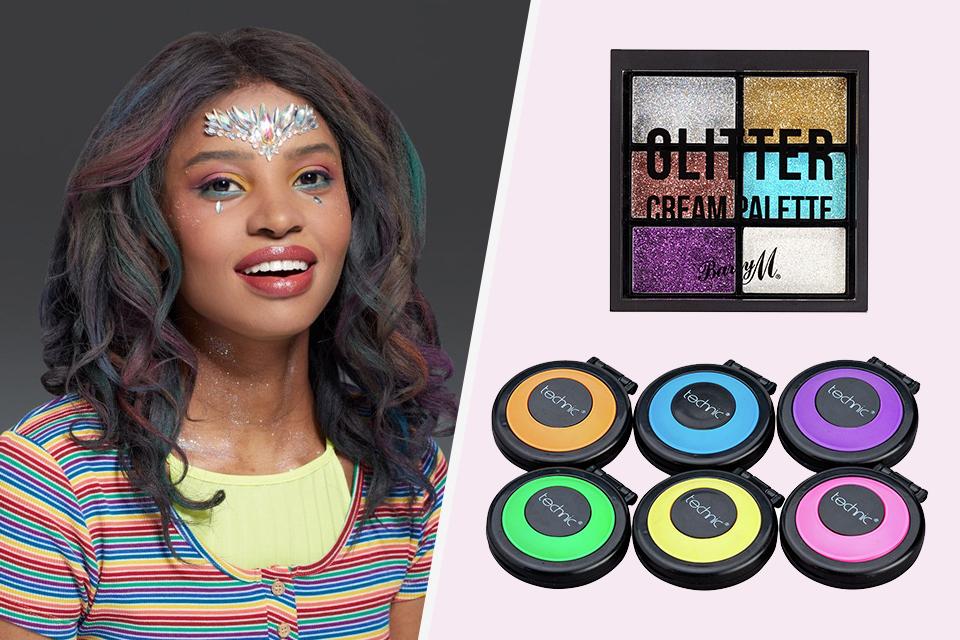 Hair & make-up
Go all out with glitter and bold make-up, or keep your look subtle and simple - it's completely your choice.
Need some inspiration? Try our festival looks page
Wireless speakers
A wireless or Bluetooth speaker is a must - connect it with your phone and stream music all day.
Garden celebration essentials
Celebrate Pride outside by having a BBQ, picnic or a few glasses of your favourite tipple while sat in the sun.
Why buy at Argos?