Kitten checklist
Get ready to bring home your fluffiest family member.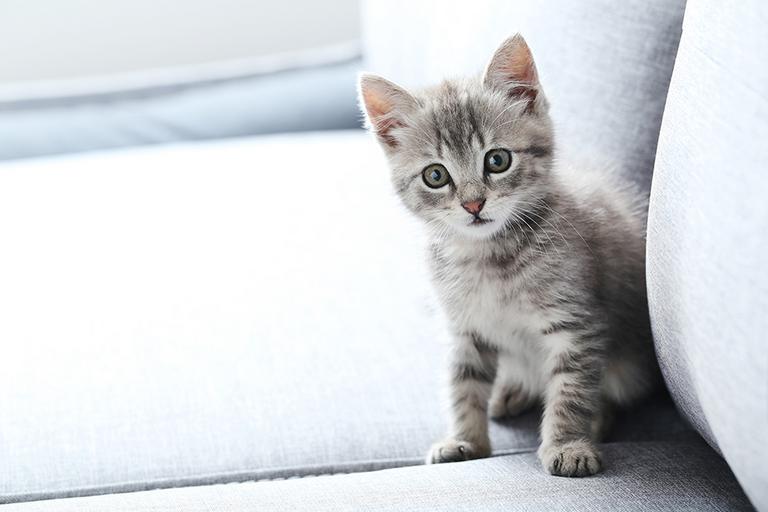 Welcoming home a new kitten is an exciting time. To help them settle into their new environment, we've clawed together some top tips for you all to have the purr-fect homecoming.
Preparing your home
Kitten bed
A small, soft, snoozing spot for your kitten will let them know they're safe and sound. They'll spend time sniffing around, so don't worry if they don't settle down straight away.
Scratching posts
To avoid your furniture getting damaged by cute claws, create an indoor playground with a scratching post. Your kitten can practice climbing, build their strength and scan their surroundings from higher levels.
Toys
Kittens are very energetic (when they're not napping), so bring out their playful side with fun, fluffy, colourful toys. Grabbing their attention, developing social skills and refining their reflexes.
Kitten essentials
Cat flaps
Many pet doors are now microchipped. Meaning your cat can come and go as they please, without the worry of any unwanted visitors. Curfew mode also means you can keep your pet safe by setting open and shut times.
Litter trays
Cats are very clean and private animals. It's best to set their litter tray somewhere discreet but accessible. Scoops and litter liners can help with clean ups and reduce unwanted smells.
Yummy treats
Look for kitten food that is formulated for their age. These are full of key nutrients and vitamins that can help develop bones, teeth and the immune system. Treats are great for good behaviour, bonding or training as well.
Feeding bowls
Cats like routine. So keep their food and water bowls in one spot, then they know where to go. But ensure they're far away from their litter tray, and find a spot that's easy to clear up any spillages.
Bringing a kitten home
Carriers
You'll need a carrier to bring home your bundle of fur. They'll also come in handy for any vet visits or travelling in your car.
Kitten comforters
Create cosy spots at home, in their bed or their carrier. They'll recognise the scents and feel comforted wherever they are.
Collars and trackers
Kittens are masters of hide and seek, but you can easily trace them with a lightweight tracker. Treat them to an identity collar too, so they feel like part of the family.
Helpful advice
Why buy at Argos?