What is the best PC for students?
Find a style to suit your studies.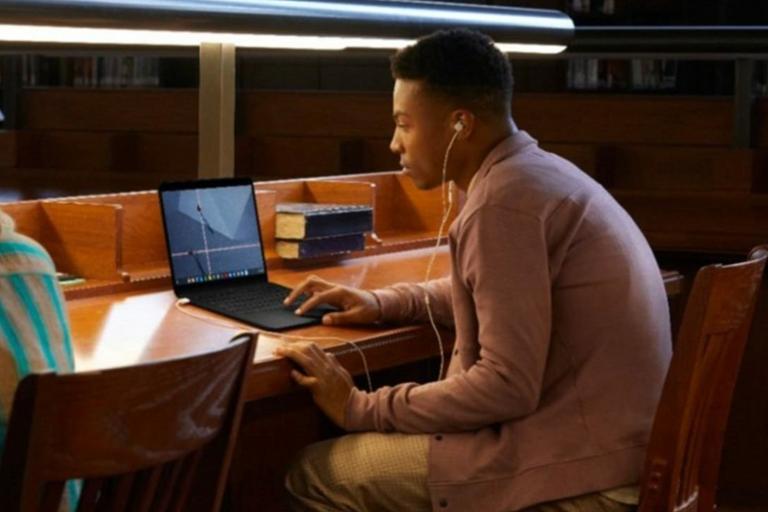 Choosing the best PC for University or College
For most students a laptop or desktop PC is an essential piece of kit. From research and essay writing to binge watching and computer gaming, they wear a lot of hats, so it's worth researching to find the right match. We'll run your through the key considerations.
Things to consider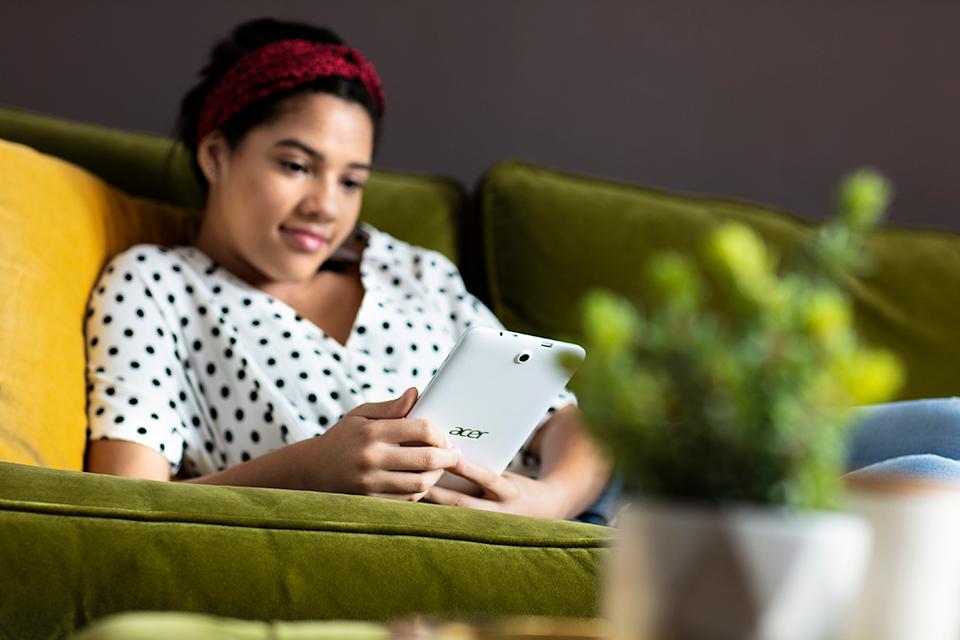 Note down your priorities
Write down your answers to the following questions to help define your priorities and narrow down your search:
What's your budget? This is an important bit of kit, so it may be worth investing more to get something that really complements your time at university.
Is portability important? If your course has lots of seminars and lectures, you might want to take electronic notes on your device.
What will you use the device for? Note down the types of tasks, and programs you'll be using during your course, and also what you'll use the device for in your free time. Are gaming or watching films likely, for example, and are there any specific ports you'll need to set these up?
Do you have any course requirements? Read through your department's course notes to see if there are any technology requirements or programs that you'll need to install. If in doubt consider emailing the department.
Laptop vs desktop
Choosing a laptop over a desktop PC used to mean you were sacrificing performance for portability, but with big advances in technology, that's no longer necessarily the case. However there are some distinctions worth considering if you're not sure which is best for you.
Why you'd choose a laptop
The big pro for laptops is their portability. Generally lightweight and slimline, they also won't take up too much space at your digs. Advances in tech mean that, for higher budgets, you can get models that rival the power and performance of desktop PCs, so don't rule a laptop out if your course demands lots of storage, or if you're into gaming. For the ultimate flexibility out and about on campus, compact 2-in-1 laptops convert from the traditional clam-style function to a standalone tablet.
Why you'd choose a desktop PC
Typically you can get more power in a desktop for a cheaper price than the equivalent spec laptop. If your course requires you to run heavy programs, and portability isn't a priority, a desktop might be a more affordable solution. It's easier to customise and up-spec a desktop PC too, so PC gamers often opt for desktops. Another benefit is that the larger screen, keyboard and mouse can be more comfortable to work for long periods at. However, it is possible to achieve this with a laptop PC too, by simply plugging into a separate monitor.
Best student laptops
You want something lightweight for on-the-go working and fast to keep up with your social and studying needs. To point you in the right direction, here are our highest rated and reviewed customer picks.
Best student desktop PCs
From all in ones to stand alone desktops, these machines are designed for optimal at-home studying. See what other customers are loving with our best rated, reviewed and recommended desktop PCs.
Are netbooks an option?
A netbook has the same look and feel as a laptop, but differs in that any software you use is accessed via the web browser. You'll still be able to create and read documents, spreadsheets and presentations using web apps like Google Docs, Google Sheets and Google Slides (if you choose a Chromebook). More functionality can be download via apps from the Google Play store, just as you would on an android smartphone.
One big tick for netbooks is the amount of storage space you get via services like Google Drive. Everything you create will be saved here (and therefore backed up in the 'cloud') so you don't have to worry about losing that essay draft. These speedy devices also won't slow down for any updates or security scans, as no files or software are stored in the device.
While these aren't going to give you the performance or ability to run software that some courses will require, they are an affordable and efficient option if your main use is writing notes and essays, or browsing online.
Choosing the right PC for your course
Some subjects will require more from a PC, so it's important to consider your course type when choosing a compatible device. It might be worth contacting your uni or college to check what the requirements are, and what they use in the department before you buy.
For most courses
Generally your PC will need to cope with researching online and creating reports, essays and presentations. Some will also require a level of data analysis, for example presenting findings or statistics in graphs.
For these uses, you don't need the latest and greatest processors, RAM or graphics hardware. An Intel Core i5 process and 8GB of RAM (or 4GB if you're on a budget) will give you enough power to get through your course.
A mid-range Chromebook, laptop or 2-in-1 device are usually the most convenient choices for this, as they give you the freedom of using on the go. It's worth looking for a lightweight, compact model with a long battery life (8h+) if you're likely to be carrying it around campus.
For design heavy subjects
Subjects like graphic design or architectural courses will usually require you to use specialist software such as Adobe Creative Suite or AutoCAD. To run these smoothly you should look for a laptop or desktop PC with 16GB of RAM, an Intel Core i7 (or newer processors) and separate GPU, plus a minimum storage capacity of 512GB. Many departments also favour Apple products, but it's worth checking your specific course requirements. You might choose a laptop with a touchscreen interface, or accompany your computer with a graphics tablet.
For maths, science and engineering subjects
You're likely to be handling large amounts of data and may even need to have specific statistical software. A powerful processor is therefore important - look for Intel Core i5 as a minimum. For maths and science you should prioritise power over graphics, however certain engineering subjects may require an element of design work. If this is the case for your course (check with your department), choose a PC with a separate GPU and at least 8GB of RAM. Screen size can also be important for these subjects, as it helps to have a larger screen when handling lots of data.
Features to look out for
We'll help you navigate some of the jargon to help you identify the features that are really important;
Screen size
For laptops, screen size is really a compromise between usability (working off a tiny screen is not particularly comfortable for long periods of time) and the practicality of carrying a laptop around. As a guide, most laptop bags cater for a screen size of up to 15.6". If you want a larger screen for your laptop, you could purchase a separate monitor.
Processor
The CPU (central processing unit) executes commands within your programs - some refer to it as the 'brain' of the machine. In short, the faster your CPU is, the faster your applications will run. Most modern machines have dual core processors in them, with Intel and AMD the two main manufacturers, but higher end models may have quad core CPUs, or even higher. An important part of gaming PCs, or devices that will be used for design-based courses, is the GPU (graphics processing unit). The main producers of these are AMD and Nvidia.
Operating system
The operating system you choose largely comes down to personal preference. Are you used to macOS? Already have other Apple products? You may choose a MacBook to keep your devices synchronised. If you prefer Windows operating systems, you'll have more choice of PCs as this is the most widely supported by brands. Google's Chrome OS is only supported in Chromebooks.
Battery life
Your device should be able to keep up with you, so battery life is an important feature to consider if you're choosing a laptop, netbook or tablet. Look for models that have at least 8 hours of life for use out and about or on campus.
Ports
Think about what you'll want to connect your device too. An extra screen, wireless mouse, headphones, ethernet cable, SD card...these all require separate ports, and not all devices have them. If this is the case, adaptors are readily available and affordable, so don't worry too much if the one you choose doesn't cover everything.
Disk drive
If you're going to want to play DVDs, or load CDs or games onto your laptop, you need to check that the device comes with a disk drive. To save space, many laptops don't come with this feature, however you can buy an external CD, DVD or Blu-ray reader/writer. These usually connect via a USB 2.0 port, and give you access to the content from your device.
Accessories
Decided on the perfect laptop or desktop? Get the most out of your tech with these handy add-ons.
Bundles
These computer starter kits can be an easy and cost effective way of getting all your tech set up. Whether you're opting for a laptop or desktop PC, you'll find bundles that give you the coordinating accessories or software to get you up and running quickly.
More advice