How to make your kitchen smarter
One area of the home that benefits most from smart integration is the kitchen. Many kitchen appliances now have smart functionality and can be controlled using an app or voice control. Smart plugs also allow you to operate electrical devices remotely, and offer a more affordable way to automate your home.
What are smart kitchen appliances?
Smart appliances make life easier and can help cut the cost of your electricity bill. Unlike conventional models, they can be controlled and monitored remotely through voice command or via a mobile app. This adds a new level of convenience to your life and helps save time too.
Smart oven
With a smart oven, you can preheat the oven remotely so it's ready for when you get home from work. You can also monitor and control cooking settings directly from your phone.
Smart dishwasher
Smart dishwashers give you complete control of the washing process. Using your Wi-Fi enabled smartphone or tablet, you can remotely start and monitor cycles and even check your energy usage.
Smart washing machine
These connected washing machines let you start, pause and monitor your washing remotely. Through an app, you can also schedule cycles and receive alerts when the cycle is complete.
Voice activated assistants
Smart speakers don't just play music or tell you the weather, they can also act as the controller for your connected kitchen. Some of these devices also have smart displays, which you can use to watch recipe videos, set timers and look up ingredients.
Six creative ways to use smart plugs in your kitchen
Smart plugs can make almost any electronic household device smarter, and most can be controlled using a phone or smart speaker. If you need some advice on how to use them, here are a few examples.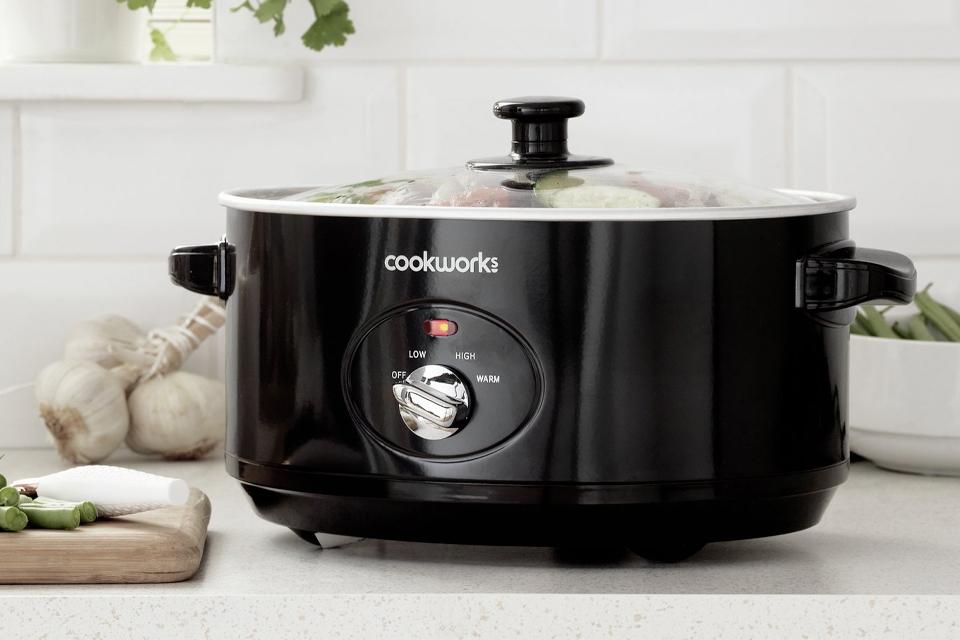 1. Cook dinner
Use a smart plug to start a slow cooker remotely. Set it to cook while you're at work and you'll have a hot meal ready for when you get home.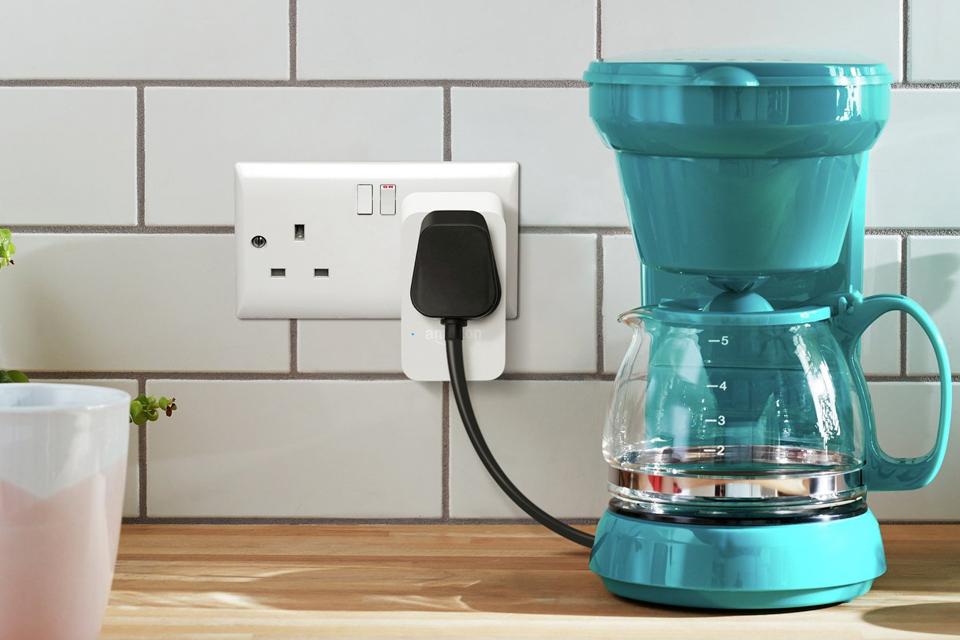 2. Brew coffee
With a smart plug, you can schedule a coffee maker to brew by itself. Set it to turn on in the morning so it's ready for you as soon as you wake up.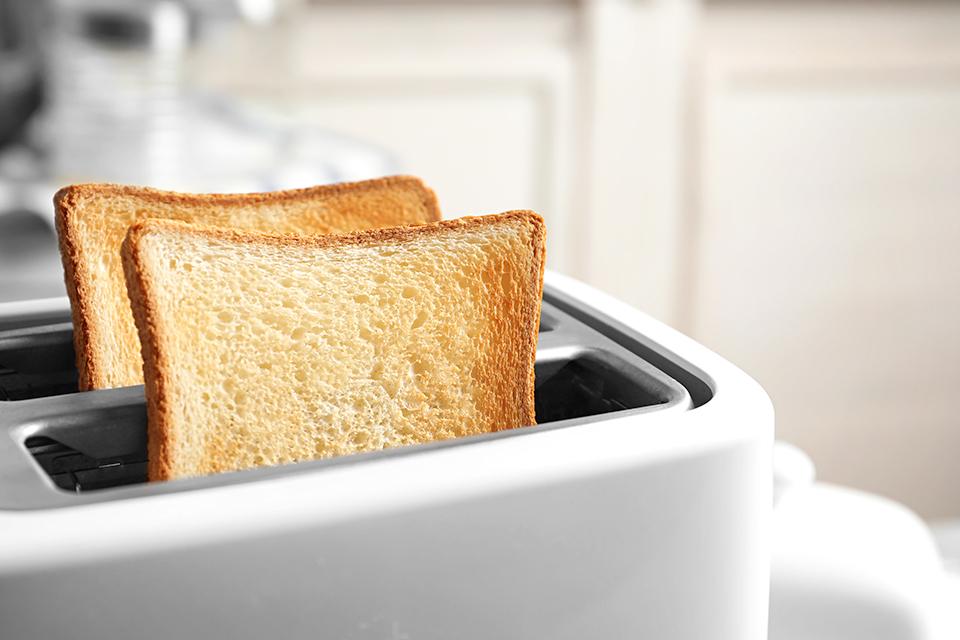 3. Turn on a toaster
Smart plugs can simplify your morning routine. Hook one up to your toaster and set it to switch on when you get out of bed.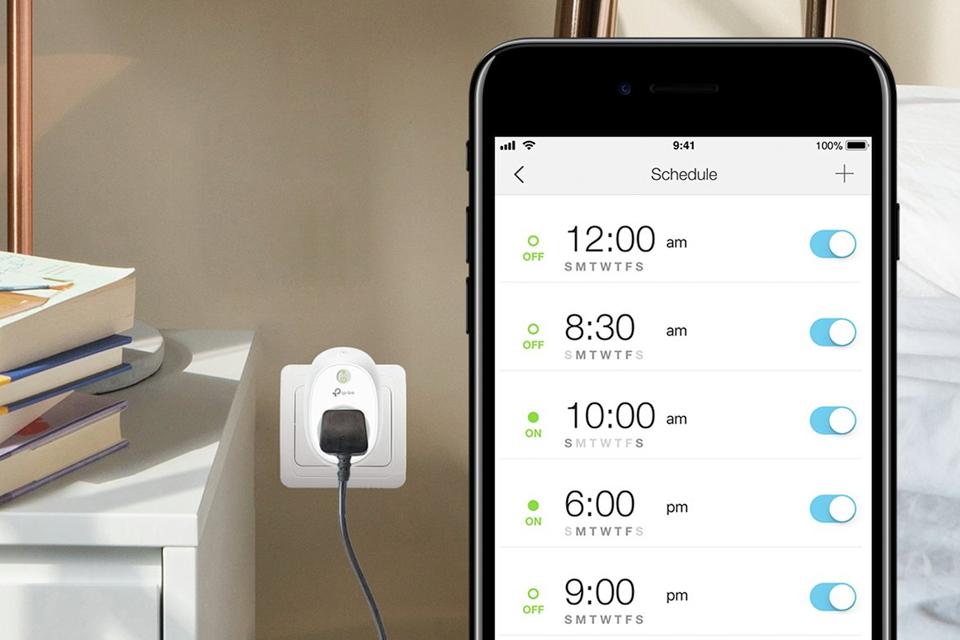 4. Set a schedule
You can schedule smart plugs in your kitchen to power on or off at specific times. This means that power-hungry devices won't consume energy when they're not in use.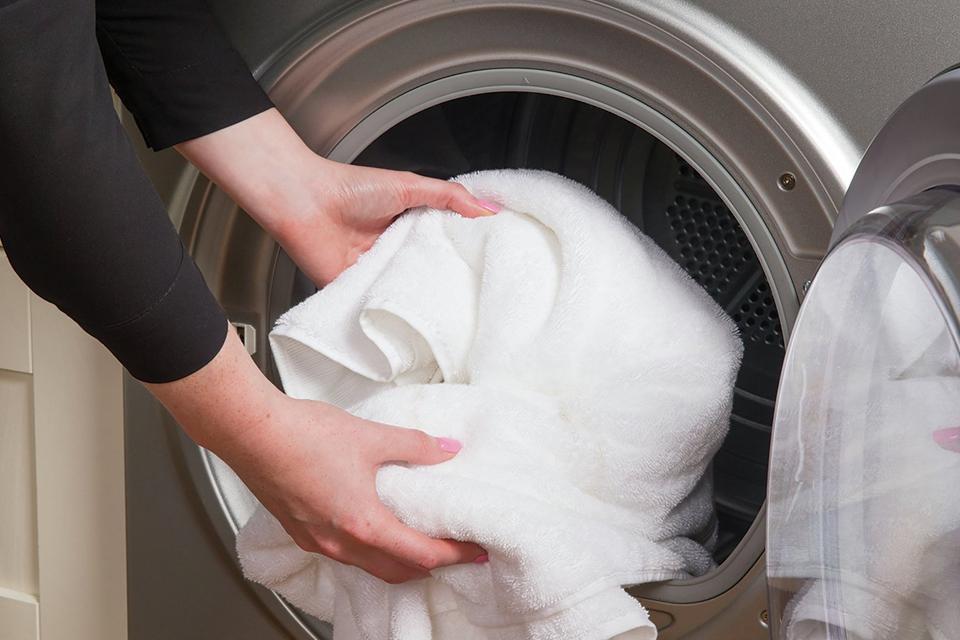 5. Time your laundry
When a washing machine is used with a smart plug, you can control when a laundry cycle starts and get notified when the cycle finishes.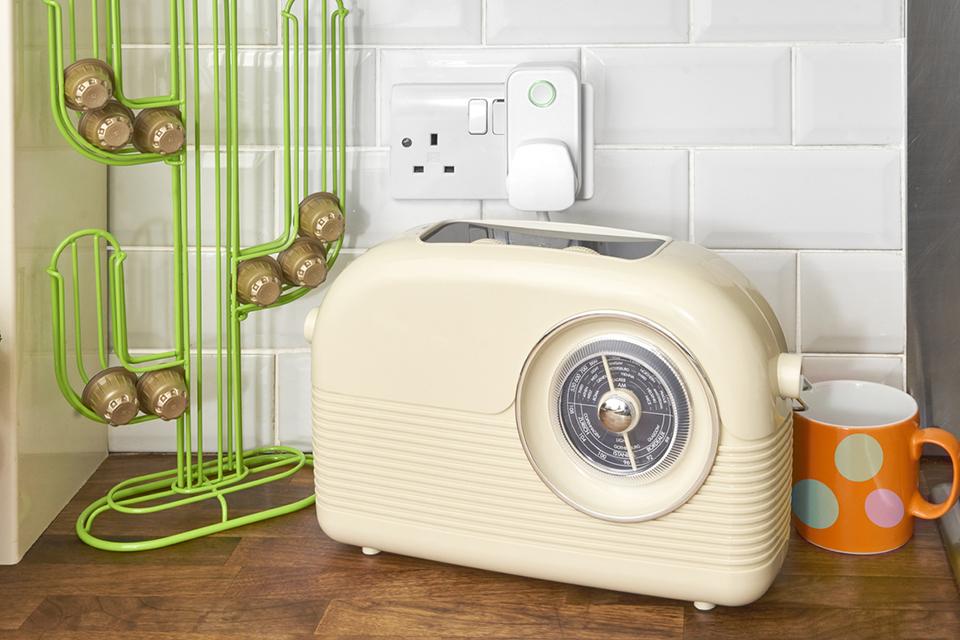 6. Save electricity
Some smart plugs collect information about energy usage. This is an especially useful feature for those who want to monitor energy consumption in their home.
More help and inspiration