Use up and down arrows to review and enter to select. Touch device users, explore by touch or with swipe gestures.
Best for families
Round trampolines are a lot of people's go-to shape when buying for their garden. Their round shape provides more surface area to bounce on, while the even distribution of springs means that wherever you start jumping, you'll generally end up back in the middle. This is where you will get the most consistent and powerful bounce.
Best for toddlers
For children not yet old enough to jump on a full-size model, toddler trampolines are ideal. They offer a safe and fun way to get active, and can also help build coordination and balance. Most toddler trampolines are around three feet in diameter and come with a sturdy support handle for children to grasp on to while they jump.
Best for gymnasts
Rectangular trampolines are particularly suited to gymnasts as they offer more space for tumbles and tricks. Unlike round trampolines, the springs work independently, meaning that the user has to be more careful and controlled in their take-off and landing because they won't be automatically redirected back to the middle.
Best for storage
Some models of trampoline can be quickly set up and folded down after use. This means you can easily store your trampoline away during those harsh winter months and keep it protected from strong winds and heavy rain.
What's the best size trampoline for you?
From little kids to big kids, small gardens to large, find the best size trampoline for you and your family.
Above ground vs in ground
Learn the benefits of each to help you make an informed decision.
Above ground trampolines
These are the standard type of trampoline, sitting on legs above the ground. Maintaining these requires little effort and they are generally cheaper than in ground trampolines due to minimal additional costs, like installation.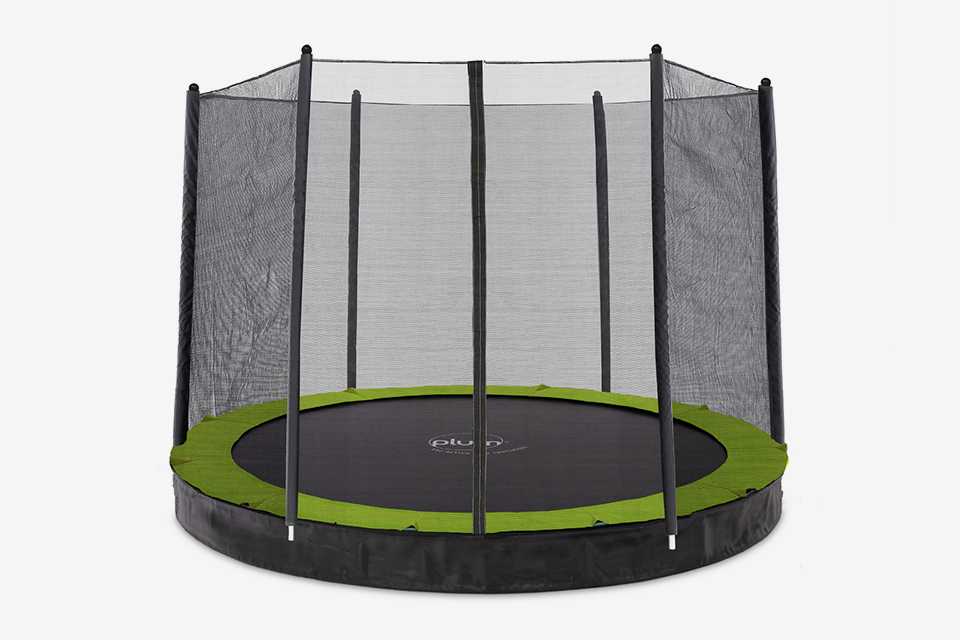 In-ground trampolines
More aesthetically pleasing, these trampolines sit in the ground. You'll have to dig a hole for one to fit in, but once in the ground, users will be able to easily walk on and off with no need to struggle climbing on or using a ladder.
Our top rated trampolines
Safety, maintenance and assembly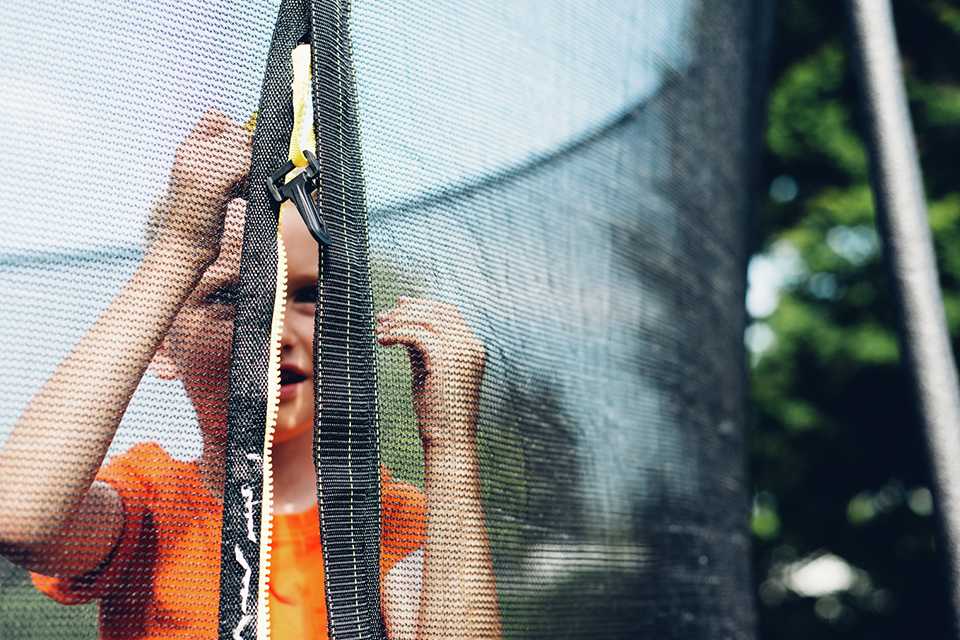 Trampoline safety
Trampolines can be loads of fun, but if you're not careful injuries can happen. Make sure children are supervised constantly, and only the appropriate amount of people are using a trampoline at one time. Enclosures are a good and easy way to make bouncing safer, preventing anyone from falling off.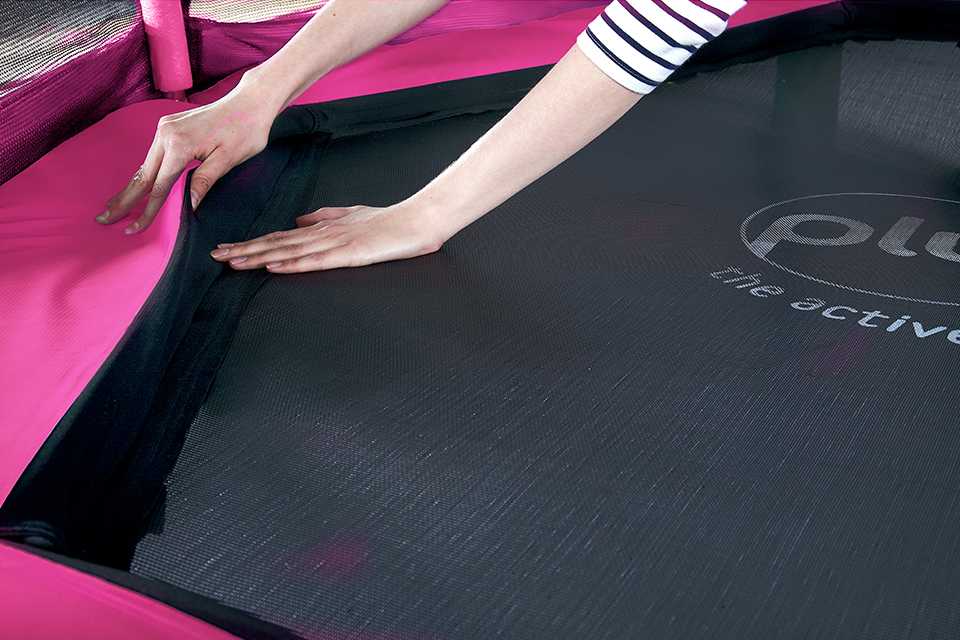 Trampoline maintenance
Regularly check your trampoline before you use it, looking out for holes, a sagging trampoline mat, bent or broken parts and damaged springs. You can buy replacements for most parts if you notice any issues. And to keep your trampoline in the best condition, you should cover the jump area with a protective cover.
Weight capacity
Almost all garden trampolines have a maximum weight capacity. This gives you a good idea of how many people can safely jump on it and whether or not it can accommodate older kids, adults and teens. As a general rule, the bigger the trampoline is, the more weight it will be able to hold.
Trampoline assembly
All our trampolines will require assembly, but they will come with instruction manuals with easy-to-follow step-by-steps. Most will take roughly two hours for two adults to assemble.
Before you start to assemble your trampoline, it is important to read the instructions carefully and familiarise yourself with the assembly process and to check that the parts are correct.
Make sure you position the trampoline on an even surface with a minimum of two meters clear space from any structure or obstruction.
More advice and inspiration