What is a smart TV?
It's not just about buying the latest TV. Discover all the ways you can make your TV smarter.
Enhance your TV experience
Want to take your viewing experience to the next level? Discover how to add to your TV's content with a streaming device or set top box or upgrade to a smart TV that has it all. Making your TV smarter has never been simpler.
Need help with WiFi?
Before you begin, to get the most out of your smart TV or streaming device you'll need an internet connection. For help with getting your internet up to speed, check out our networking guide.
Binge to your smart content
Smart TVs explained
A smart TV is a TV that can connect to the internet without the need for a set-top box or streaming device. While both of those devices provide a whole host of new content, most smart TVs will have the same content available in their built-in app store. This allows you to just download the content that is most relevant to you. Be it streaming on-demand content from apps like BBC iPlayer, ITV Hub, All 4 and My5; or subscription services such as Netflix and Amazon Prime Video. If that isn't enough amazing technology, certain smart TV models can also connect to your smartphone or tablet.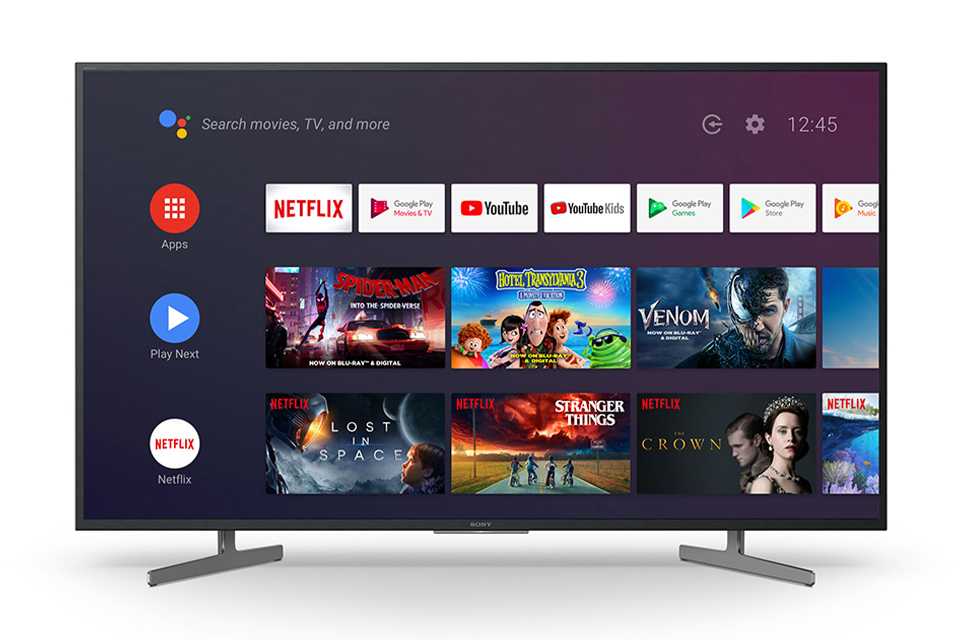 What do I need before I get a smart TV?
To get the most of a smart TV, you need a reasonably speedy internet connection. On-demand shows and movies are streamed using your internet connection, so the stronger your speed, the smoother your viewing experience will be.
An aerial or satellite connection will also be required if you plan on watching live TV channels as well.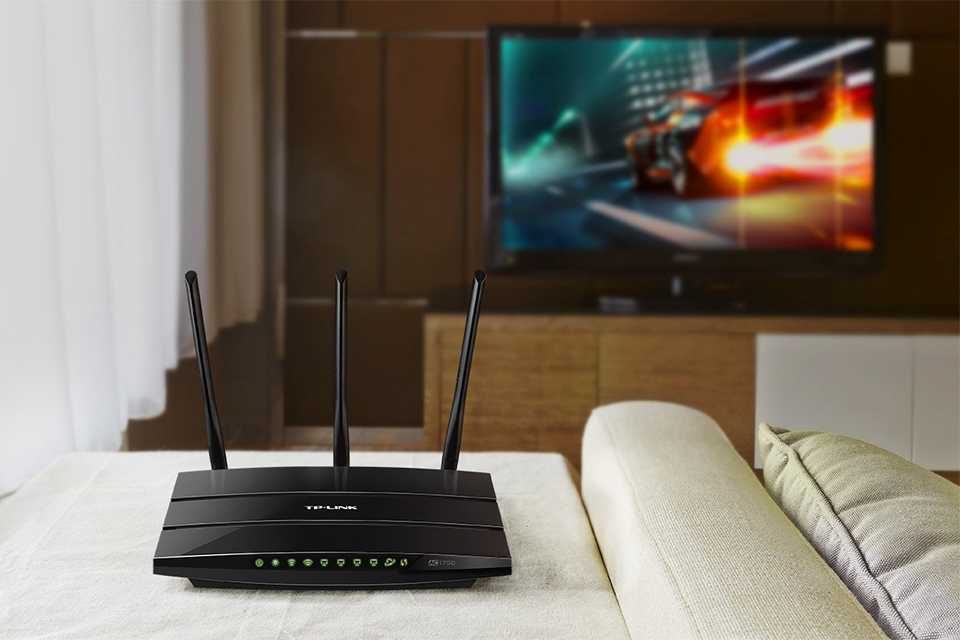 How do I connect a smart TV to the internet?
There are two main ways to connect your smart TV to the internet; wirelessly or with an ethernet cable.
All Smart TVs have built-in WiFi and you should be able to connect to your home wireless network during the setup of your TV, or through network settings.
Alternatively, you can use a wired connection and connect your router to your TV via an ethernet cable. The plus side of this is that it tends to be more stable than a WiFi connection.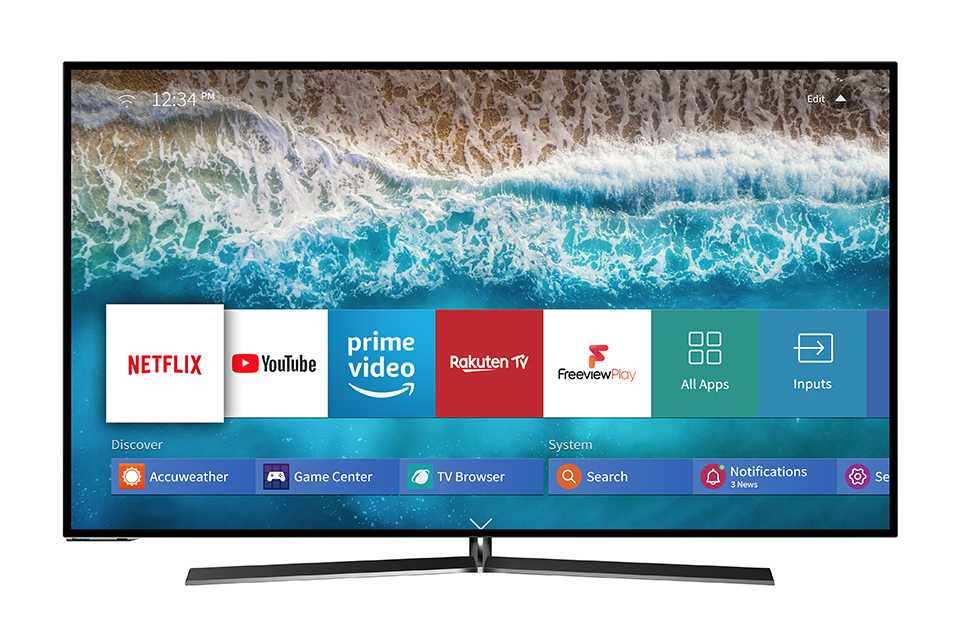 How do I get apps on a smart TV and what apps are available?
Some smart TVs will have a set of apps pre-installed, ready for you to use. The availability of apps varies for each TV and the app store they use. If you're interested in getting a particular app on your TV, just double check that it's available before you buy. A few examples of apps you can get are:
Free on-demand apps: BBC iPlayer, ITV Hub, All 4
Subscription Streaming Apps: Disney+, Netflix, Amazon Prime Video, NowTV
Social Media: Facebook, YouTube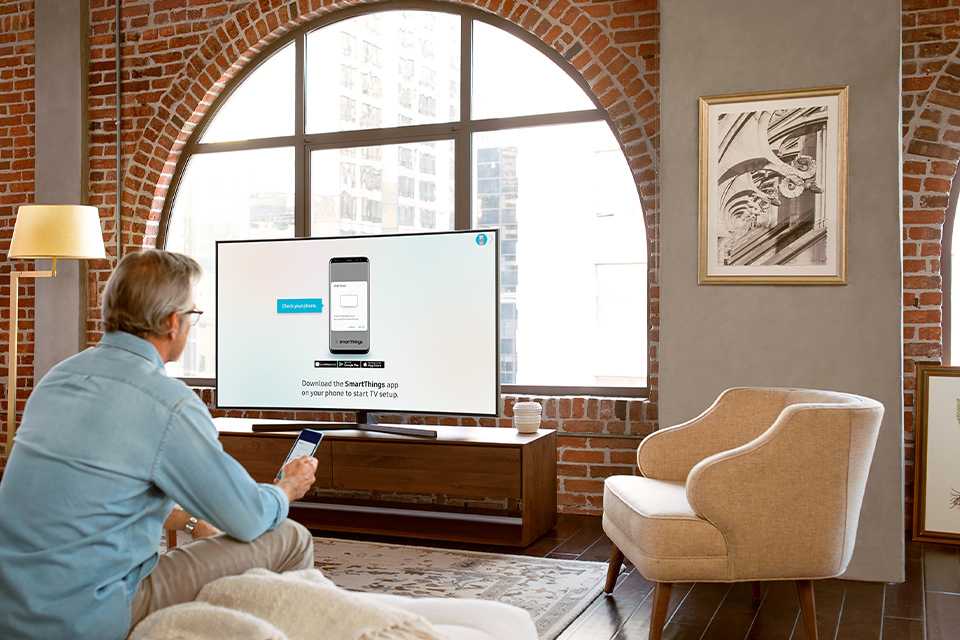 Can I connect my smart TV to my mobile phone or tablet?
Yes, it's called remote access and many smart TVs can connect to your smartphone, tablet or wireless home cinema system. TVs with the remote access feature usually have an app for your device that lets you use your phone or tablet as a remote and share your screen with your TV.
Some smart TVs our customers love
What is a set top box?
A set top box is a device that you purchase for a one-off fee which gives you access to multiple digital channels via an aerial or satellite dish. They enable you to make your current TV smarter and are a key way to connect older TVs to digital channels. Most modern TVs tend to have some form of Freeview built-in, however, a set top box is a great way to unlock even more content, as well as giving you the opportunity to record, rewind and catch up on demand.
We sell Freeview and Freesat set top boxes, and will run you through the differences.
Compare the key features:
Freeview box
70+ TV & radio channels
Built-in on-demand services with Freeview Play
Pause, rewind and record live TV with Freeview HD recorder
Requires aerial connection
Freesat box
200+ TV & radio channels
Built-in on-demand services
Pause, rewind and record live TV with Smart TV recorder
Requires satellite dish connection
From Netflix to NOW TV, streaming uses the internet to deliver content, such as television shows or music, to your device. Any device that is connected to the internet can stream content, such as your phone or your smart TV.
How does streaming on my TV work?
Connecting an external device to one of your TV ports, such as HDMI, makes your normal TV smarter. Adding this device gives you access to numerous channels and apps via your internet connection.
The faster your internet speed is, the smoother your viewing experience will be. Streaming downloads the content as you use it, so the quicker your speed is, the less likely you will be faced with irritating buffering symbols!
What do I need for streaming with a device?
A fast internet connection. That's it! All streaming devices come with the cables they need to get set up. So all you need to do is plug it in, connect it to the WiFi, get comfy and enjoy!
Amazon Fire
Amazon Fire has thousands of apps, Alexa skills and channels to tune in to. If you're an Amazon Prime member you'll also have unlimited access to even more TV, film and music content.
The Alexa voice remote can connect to other Amazon home devices, allowing you to stream music, dim lights, and much more.
Apple TV
Apple TV allows you to enjoy exclusive shows from Apple TV+ along with extensive content from iTunes and the app store. Enabling you to make the most of both free and subscription services.
The Siri remote will help you find exactly what you are looking for, all you have to do is ask.
Google Chromecast
Google Chromecast enables you to cast what you see on any compatible device to your TV.
Its app store has thousands of compatible, free and subscription apps to choose from allowing you to stream films, music, TV shows and more.
Connect with Google Home devices for hands-free control of your TV.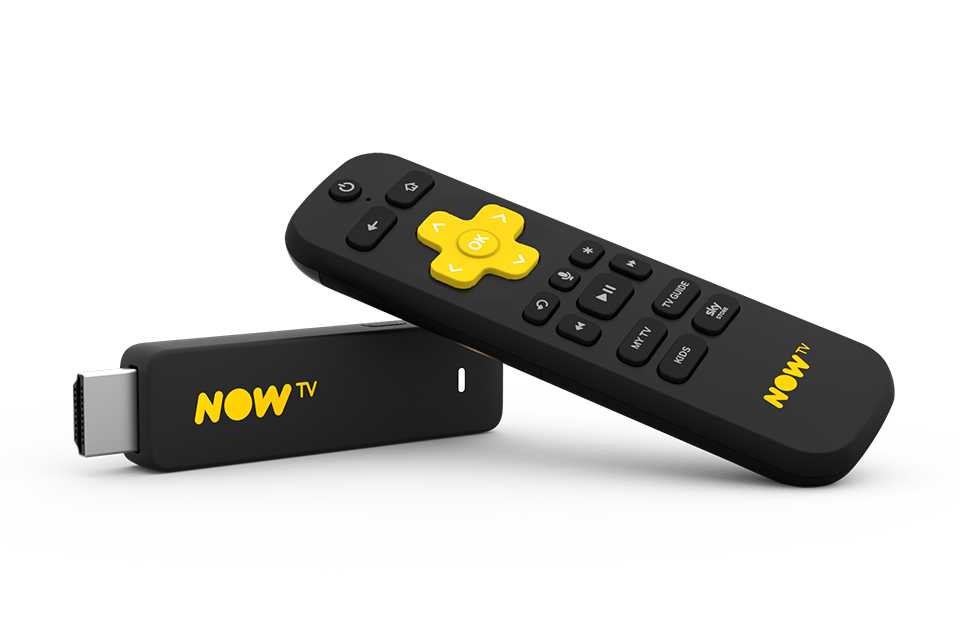 NOW TV
NOW TV devices can be combined with Entertainment, Sky Cinema, Kids, Hayu or Sky Sports NOW TV passes to give you access to tons of channels with no contract.
With over 50 free and subscription apps available as well, you'll have plenty to choose from to keep you entertained.
Roku
Roku has over 1000 channels to explore at your fingertips, from live TV, to sports and movies. Roku's unbiased search will help you discover where to stream your favourite TV shows or movies for free or at the lowest cost.
Allowing you to only pay for what you want, when you want it.
If you're getting a new smart TV you might want to explore our other entertainment technology and take your movie watching experience up a level. Our selection of home cinema kits come with everything you need to create a truly immersive movie night. Multiple speakers allow you to set up your own surround sound system, with booming bass and punchy highs that make you feel like you're in the middle of the movie. Blu-ray players are also a must for any cinema buff. Not only do you get higher quality visuals but today's Blu-ray players also come loaded with apps that allow you to browse the internet and stream content from platforms like Netflix and YouTube.

If you're into second screening then maybe you could do with a new tablet? Whether you want the latest iPad or a more budget friendly android tablet, we've got something to suit all tastes and pockets. And when it's time to drop the lights for the big show you can control smart lighting directly from your tablet.

For those of you who prefer your entertainment interactive, we also carry the latest gaming consoles, including the PS5, Xbox Series and Nintendo Switch. Basically, we've got everything you need to turn your living room into an entertainment centre.