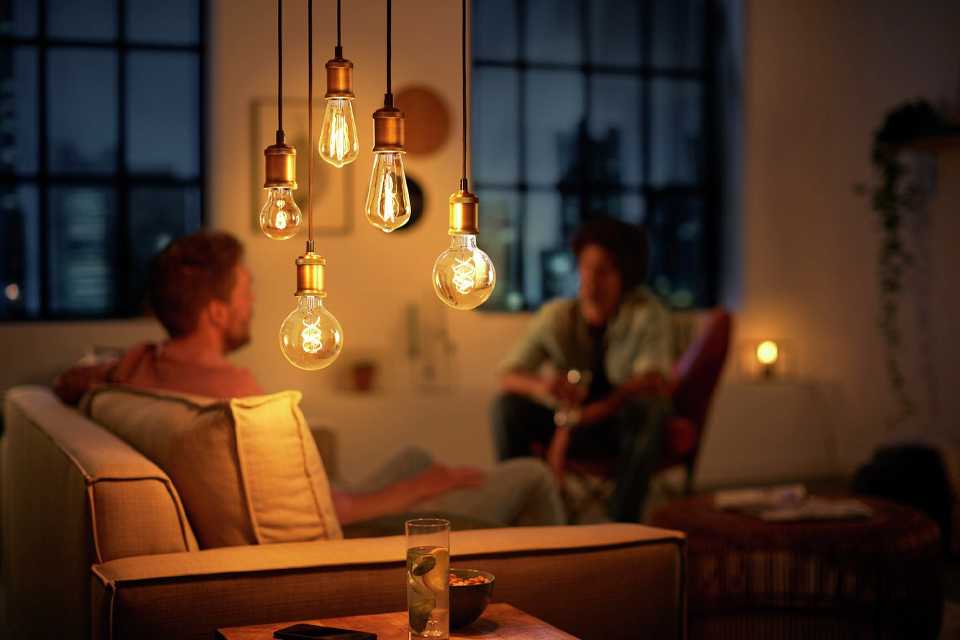 Light bulbs guide
Choosing bulbs for your lights can be tricky. There's a range of types and fittings, all with different codes to identify how they should be used. Some serve a functional purpose for lamps or spotlights, while others can be used to make a real style statement.

Luckily our guide is here to help you find the right bulbs for the lighting in your home.
All light bulbs have a code to identify their type of fitting. The letters tend to stand for the name of the fitting and the numbers are the diameter of the fitting in millimetres. For example, an E27 is an Edison Screw bulb with a diameter of 27 millimetres.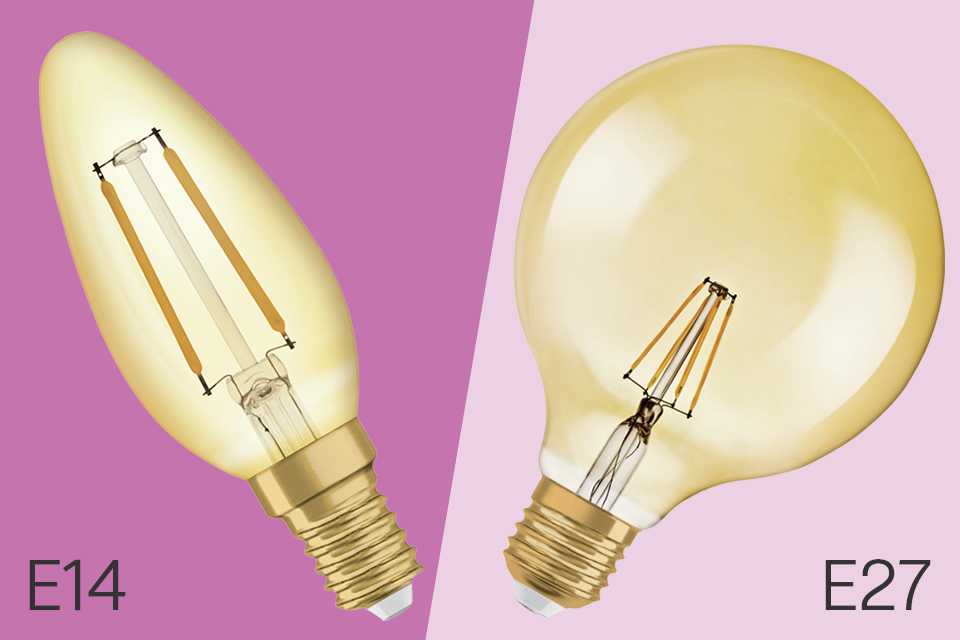 ES (Edison screw) light bulbs
Edison screw fittings are one of the most commonly used around the home. The main two types of ES bulbs are the E27, used in many household lamps, and the less common E14, AKA the SES (small Edison screw).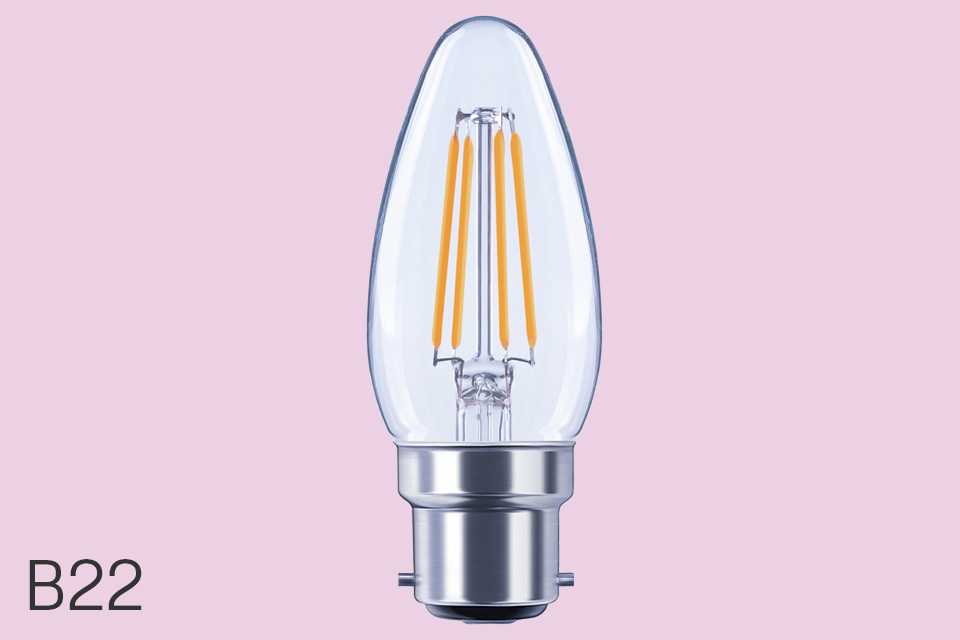 BC (bayonet cap) light bulbs
Bayonet cap bulbs use a twist and lock action to secure into the fitting. They are used in a variety of lighting around the home and one of the most common types of fittings. The most common code is for bayonet caps is B22.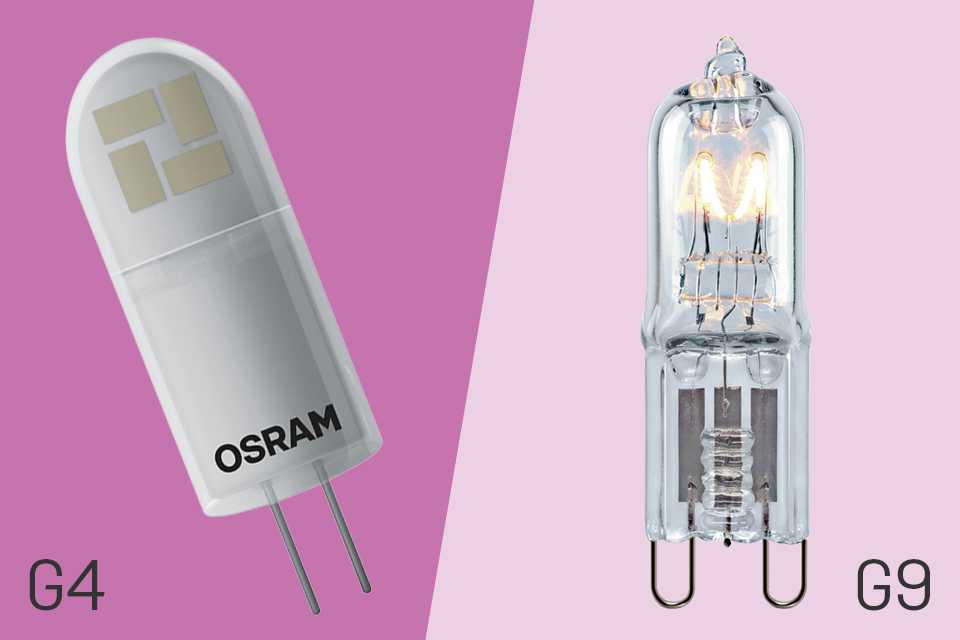 G4 and G9 light bulbs
G4 and G9s, or capsule bulbs, are similar to bayonet caps, in that they need to be pushed in, twisted and locked. The difference is that they use two connection pins, which are much smaller, at 4 and 9mm respectively. Most commonly used in cooker hoods.
GU5.3 and GU10 bulbs
GU5.3 and GU10 are the different types of down and spotlights you can find around your home. They connect through twin pins, which use a push and twist mechanism to fit into the socket.
R7 light bulbs
R7s are longer than other light bulbs and have connections at either end. They are most likely to be used in home security or flood lighting due to their increased brightness.
Benefits of LED light bulbs
LED light bulbs will soon be the only type of bulb that you can buy in the UK. LED bulbs can last up to 25 years, far longer than halogen bulbs, which may need replacing after 1 year of use. LEDs are far more cost effective, saving you up to £240 a year, while halogens produce more heat and use 85% more power.
Vintage light bulbs
Osram Vintage 1906 7W LED WarRethink your lighting with our range of statement-making vintage light bulbs. From the attention-grabbing sizes, to the classically soft glow and innovative LED filament technology, these long-lasting bulbs are all about making your lighting a little bit different.m White Edison Bulb.
Warm and cold lighting
You can adjust some smart lighting to offer warm or cold tones. Warmer lighting tends be a yellowy orange, while cool lighting can be described as frosty white. The brightness that's best for you depends on the atmosphere you want to create in your room.
Giant bulbs
Is bigger always better? Giant light bulbs can make a real style statement in your home. Add to a living room or dining room to create a unique ambience and talking point.
Smart light bulbs
Combine your lighting with your phone to give you full control over the light in your home. With these bulbs, you can turn the lights on and off, adjust the brightness and ambience and choose different colours - all through an app on your phone.
Kitchen lighting ideas
Our guide to kitchen lighting looks at the types of ceiling lights and how to choose the best ones for your kitchen.
Bathroom lighting ideas
Light up your bathroom space with our guide to ceiling and wall lights, illuminated mirrors and maximising natural light.
Lighting buying guide
Find the best lighting for your home with our full guide to the types of lamps and lights.