We'll break down all the techy stuff so you can easily discover how to get the most from your wifi.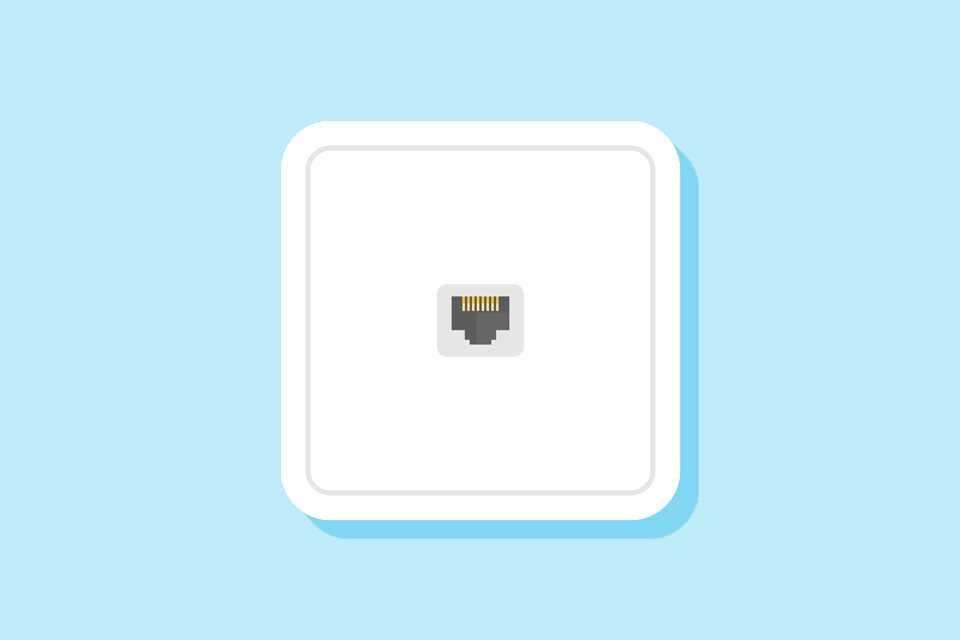 Types of broadband
In simple terms, broadband is how you connect to the internet. There's only 2 types of broadband - a fibre connection, and a phone line connection.

All phone line and fibre connections need a modem router. You can use any modem router regardless of provider, except for Virgin.
​​​​​​​
If you're with Virgin, you need a specific Virgin modem router.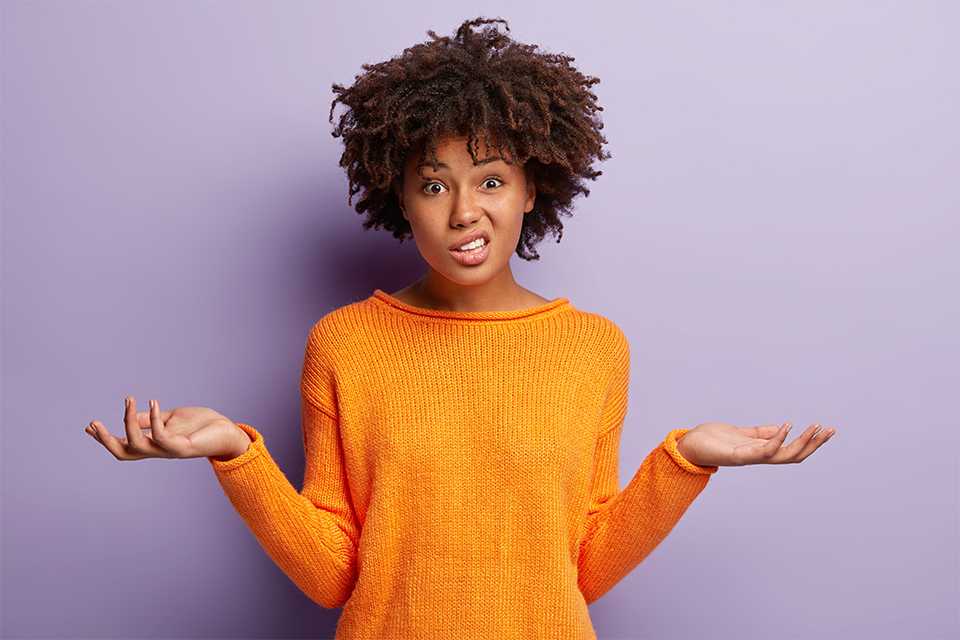 What type of broadband can I get?
If you're already a customer, check your provider's website with your postcode. It'll tell you what services are available in your area.

Unsure of what type you already have? We suggest contacting your service provider.

If you're looking to change providers or don't have one, our great comparison tool can help you find the best in your area.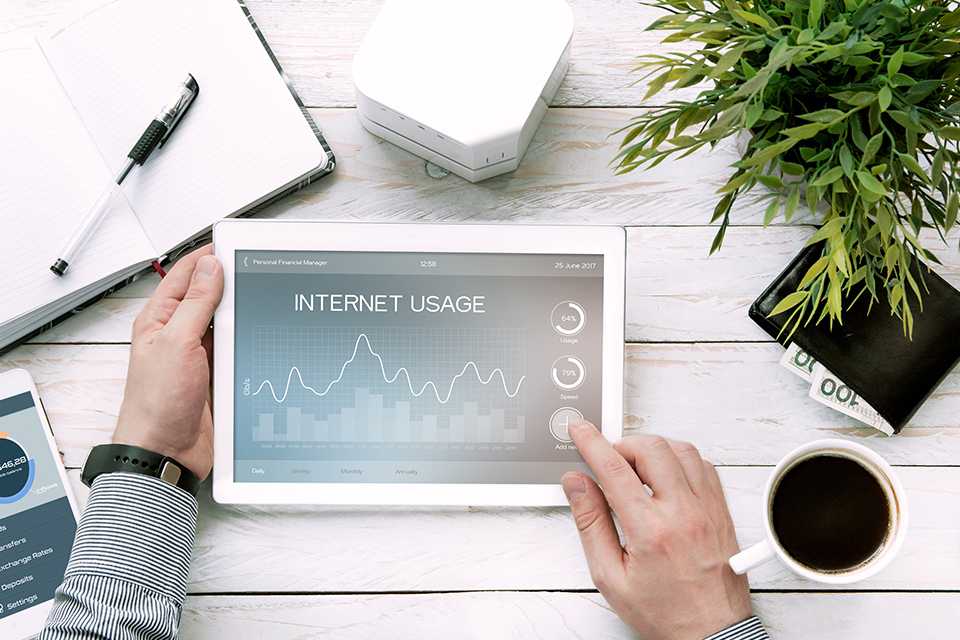 How to monitor my internet usage
Nowadays, providers offer limitless internet packages, where the worry of running over your limit and being charged or cut off is in the past.

But if you do still have a usage limit and are unsure how much you've used or have left, you can check with your service provider or via their app.
What's the difference between a modem and a router?
Most homes have a modem router which is essentially both units combined into one, but there are others who may have 2 separate units.
A modem takes the internet data and translates it into a language our devices understand.

The router then takes this translated data and distributes it to each device.

If you've received a free modem router from your internet provider, chances are it's quite slow. The built-in router is causing this. By buying a separate router, you're overriding the built-in router with a better and faster one. Bye bye buffering boxsets.
You need a band router if your modem router is rubbish (as mentioned above) to improve your wifi performance.

There's 3 band router strengths, single, dual or tri band. Think of these as a single or dual carriageway, or motorway. The more lanes, the more traffic can travel.

Then you can add extra units to optimise your home wifi. The below list will help you choose which set up suits you.

Apartment/flat – standard set up with single band router is usually fine.

2 bedroom – standard set up, plus dual band router, plus wifi booster/s.

3 bedroom – standard set up, plus tri band router, plus twin pack mesh wifi system.

More than 3 bedroom – standard set up, plus tri band router, plus triple pack mesh wifi system.
Dual/tri band routers
Sends out 2 or 3 different wifi signals for devices to latch on to. This reduces traffic and prevents congestion and slower speeds. Each signal has its own password.
What is the difference between AC and AX routers?
AC is also known as WIFI 5 is an older generation of WIFI. The latest WIFI speed available now is AX also known as WIFI 6.

AX routers range from AX1800 to AX6000. The higher the number, the faster the connection. All AX routers are backward compatible which means if the device you are using is not AX it will run at AC ( WIFI 5 speeds). Most new devices being released are now WIFI 6 enabled.

If you're unsure whether you have an 'AX or an 'AC', just check the packaging or the back of the unit.
What is mesh wifi?
Mesh wifi, or whole home wifi, is a way to spread your wifi throughout your entire house - from the bathroom, to the summerhouse.

It identifies and targets each of your devices and the speed they can handle, then gives them what they need. This method optimises speed and strength of wifi as it's specifically targeting each device.

Whereas a modem router just chucks out wifi at a set speed which can be patchy in areas and is essentially a 'free-for-all' for your devices.

Some brands enable you to implement parental controls so you can manage kids' screen time and what they view.

And some offer a mesh wifi system with security features that will protect all devices when connected to your wifi.
How to set up a mesh wifi system
It's so easy! Just plug your new whole home wifi system into your existing modem router, then use the provider's app to set it up. It'll suggest turning off your modem router wifi for optimum performance. Et voila! An immediate wifi upgrade.

Mesh wifi systems always come with at least a pair of 'hubs'. Dot the hubs around the house and as you move about, your device will automatically jump from one to another for a constant connection.

You can add extra hubs if you have a larger home or just require further home coverage.
Wifi 6
Wifi 6 is a new standard of internet connection designed to handle heavy internet traffic, providing speedy and steady connections to lots of devices simultaneously. This means multiple users should be able to stream, game or video chat at the same time without suffering a drop in connection speeds. Though not many devices are currently optimised to benefit from the improved speeds, it is the new standard that future devices will be built to, and is backwards compatible which means if the device you are using is not wifi 6 capable it will run at wifi 5 (the current stand) speeds.
What is a wifi booster & range extender?
Wifi boosters and range extenders are essentially the same thing. They pair up with your modem router and pick up its existing wifi connection to send and receive signals further.

The initial set up requires you plugging it into a socket close to your modem router and syncing them to one another. Then you're free to move it to a socket further afield.

It's worth noting that modem routers come with different speeds, they'll either have 'AX' then a number, or 'AC' then a number. The higher the number, the faster it is.

Wifi boosters and range extenders can only send out a signal that's the strength of your modem router. So, if its strength is N300, it weakens as the wifi booster shares the power (N150 each) between the original router and the devices that's connecting to it.

Just to be super clear, a wifi booster – or range extender – doesn't make your wifi more powerful. Their actual purpose is to push the wifi further out (e.g. to the garden), so you have extra range.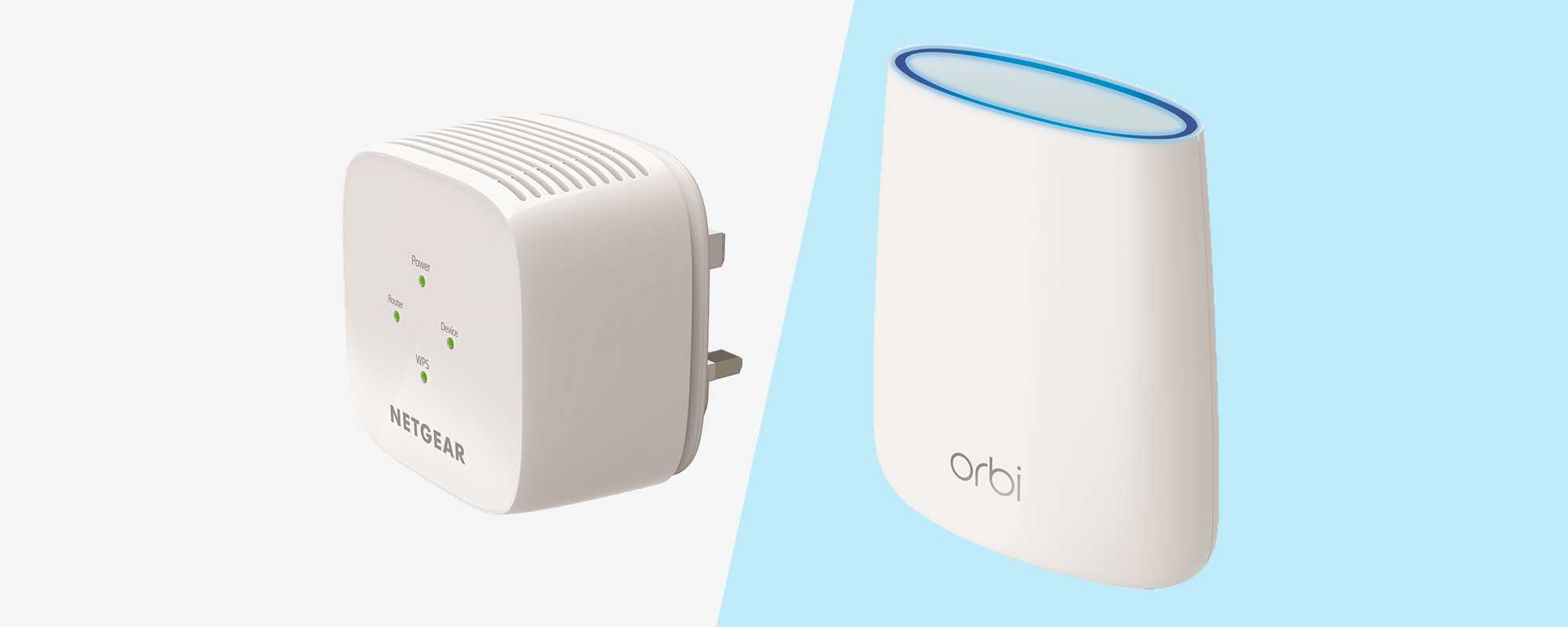 Mesh wifi vs. wifi booster
Mesh wifi has one single network name. You join only once and remain connected. Whereas wifi boosters each have a unique name. So if you have multiple wifi boosters in your home, then you'll have multiple network names. E.g. 'mywifi_1, mywifi_2' etc. You have to connect your devices to each one before you can gain internet from them.
What is a powerline adapter?
A powerline plugs into an electric socket and turns it into an internet connection, resulting in a stable wired connection via an ethernet cable.
What is a switch?
It makes a wired connection for additional devices like games consoles, TV boxes and printers to gain access to internet.
What is a USB wifi adapter?
A USB wifi adapter is what you plug into your computer or laptop to receive faster wifi.

If your device is older or slower with built-in wifi capabilities, it will improve the speed in which the device receives the internet.