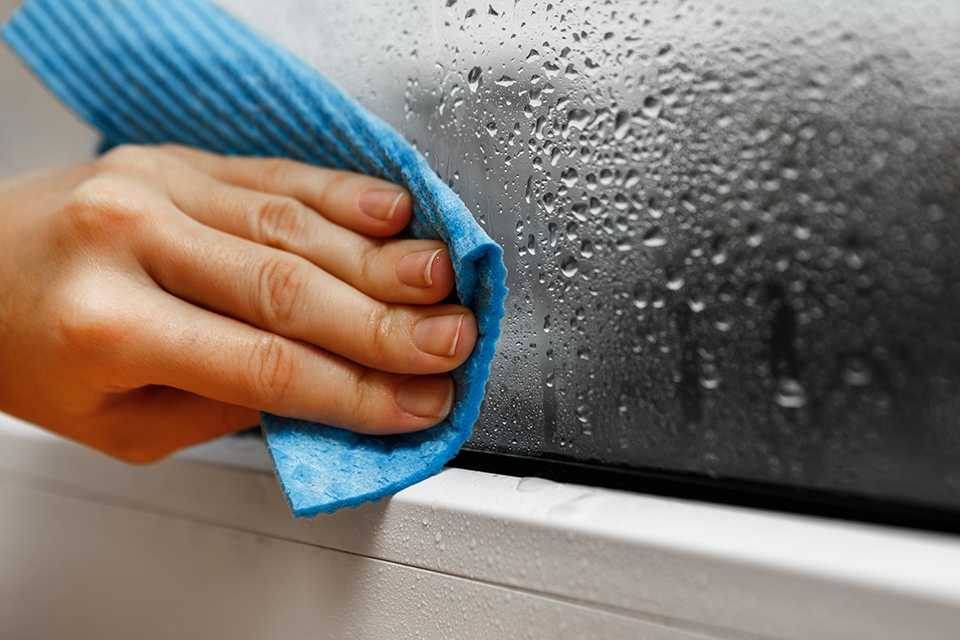 What is a dehumidifier?
Dehumidifiers are electronic appliances that suck moisture out of indoor air, preventing condensation and damp issues. By doing so, they promote healthier indoor air quality, inhibit mould and mildew growth, and safeguard your belongings. You can finally say goodbye to all your mouldy woes.
Why should you buy a dehumidifier?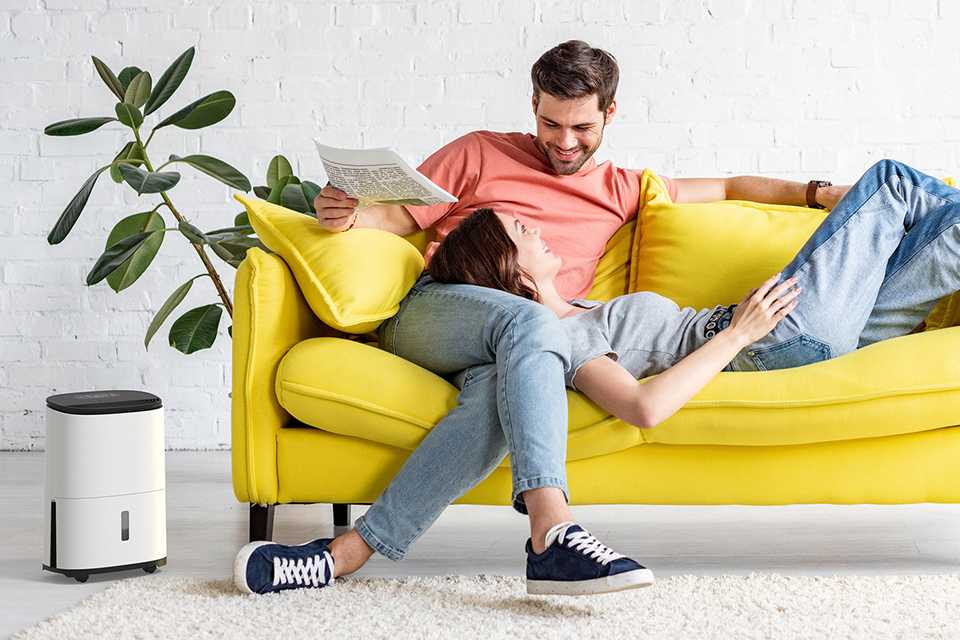 Health benefits of a dehumidifier
Purify the air - They reduce damp, mould, mildew and the accompanying musty odours, leading to a healthier environment.
Help reduce allergies - Dehumidifiers work by eliminating airborne irritants such as dust mites and pollen which are common triggers for allergies.
Useful for asthma patients - With high moisture content in the air, breathing becomes difficult. A dehumidifier helps ease breathing by maintaining an optimum moisture level at all times.
Understanding dehumidifiers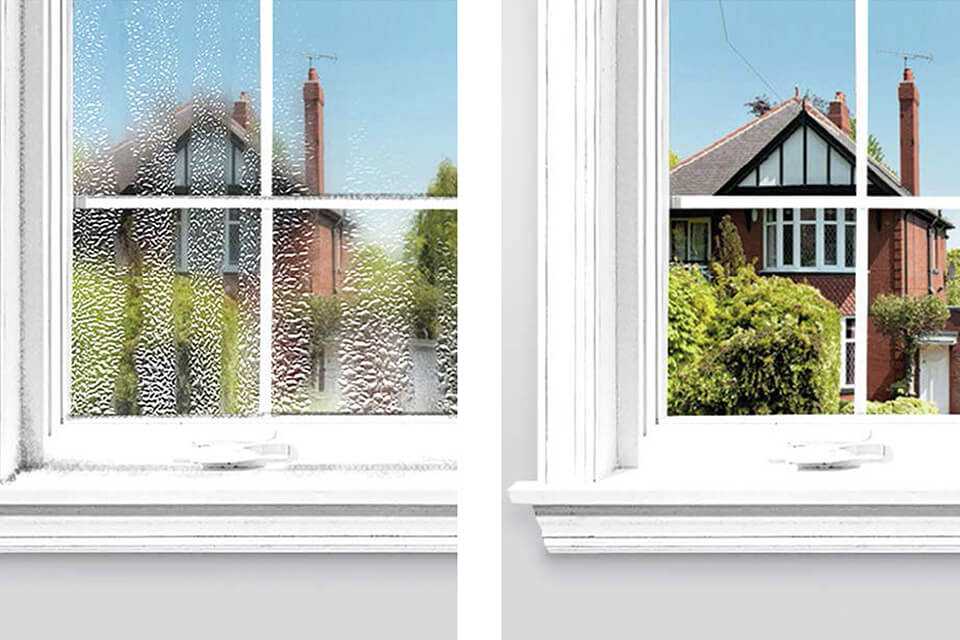 How does a dehumidifier work?
Most dehumidifiers work by drawing air from around the room through a series of very cold coils. When warm, humid air hits these coils, it condenses to form tiny droplets of water which drip down into a water collection tank. The air is then reheated before being released back into the room.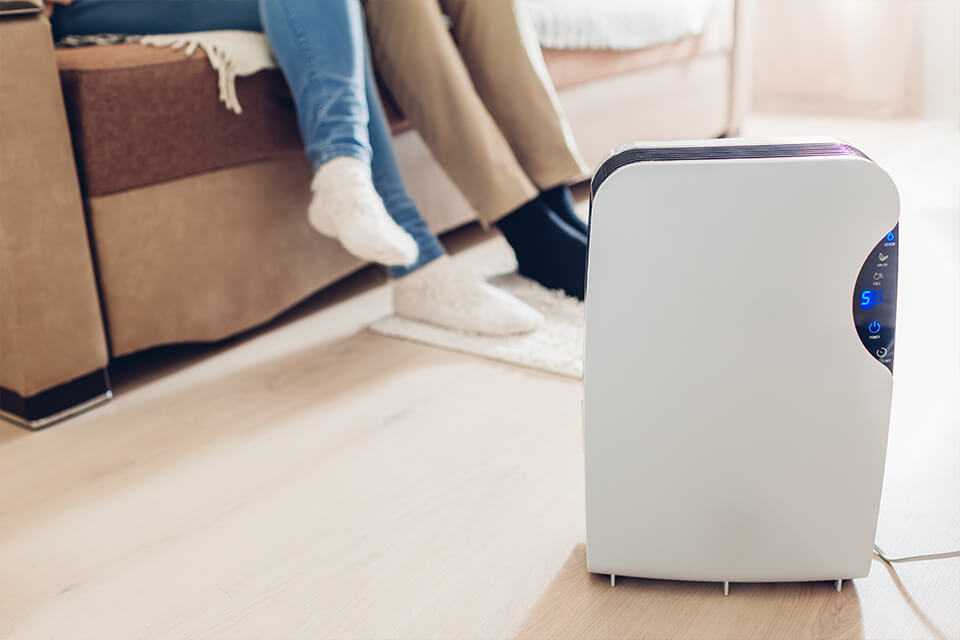 Types of dehumidifiers
Dehumidifiers typically fall into two categories - refrigerant or desiccant. The refrigerant models remove moisture by cooling and condensing indoor air. In desiccant dehumidification, water vapour is stripped from the air by moisture absorbing chemicals such as silica gel.
Here are some features to consider when choosing a dehumidifier for your home.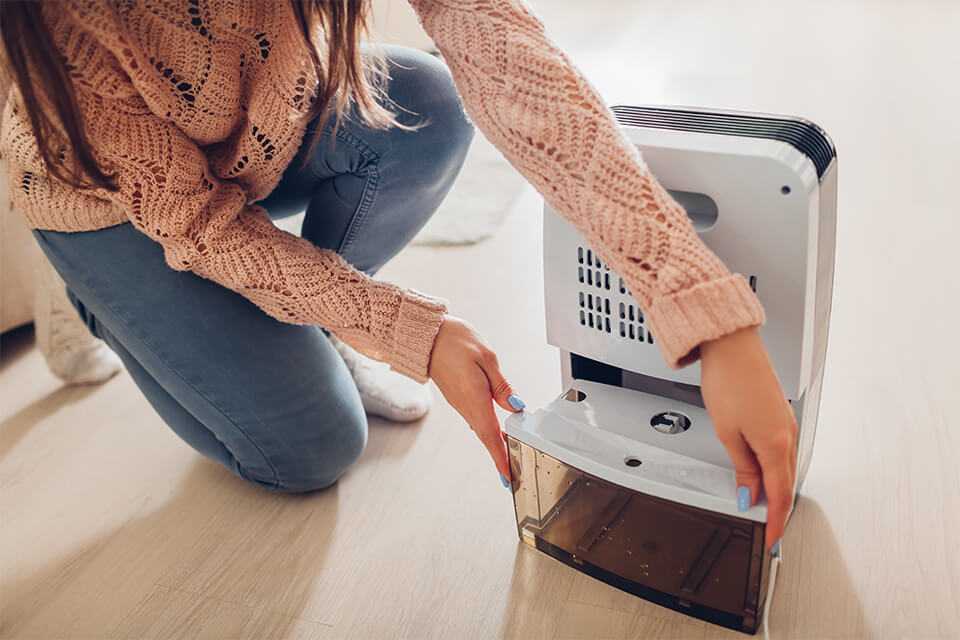 Litre capacity
The capacity of a dehumidifier is measured by the litres of moisture it collects over the course of a day. If you'll be using your dehumidifier in a room that is prone to dampness, opt for a model with a higher litre capacity.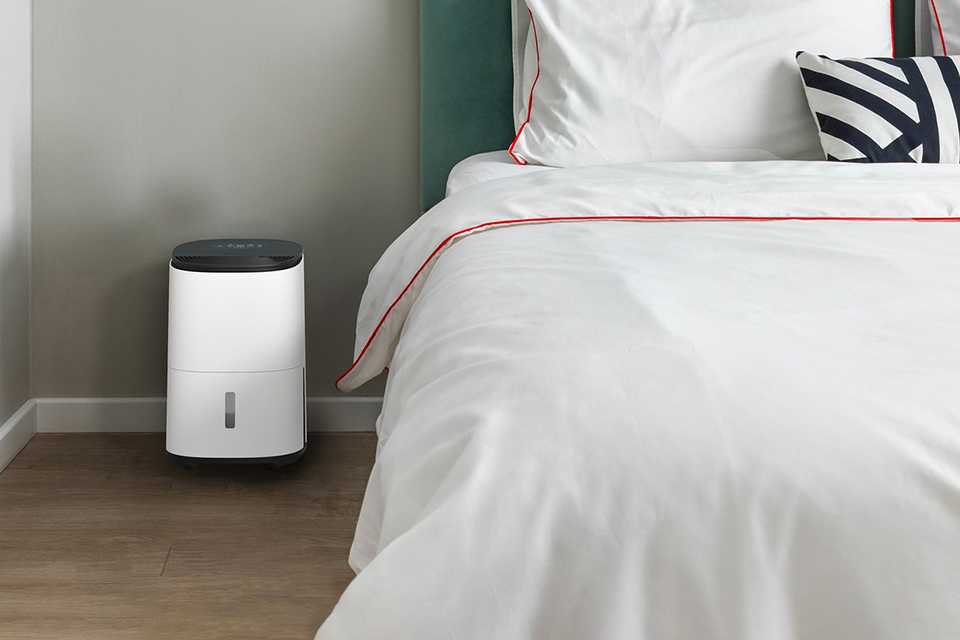 Noise level
Some models of dehumidifier are louder than others. So, if you're planning on running a dehumidifier in a quiet environment such as a bedroom or nursery, look for one with a noise level under 45 decibels.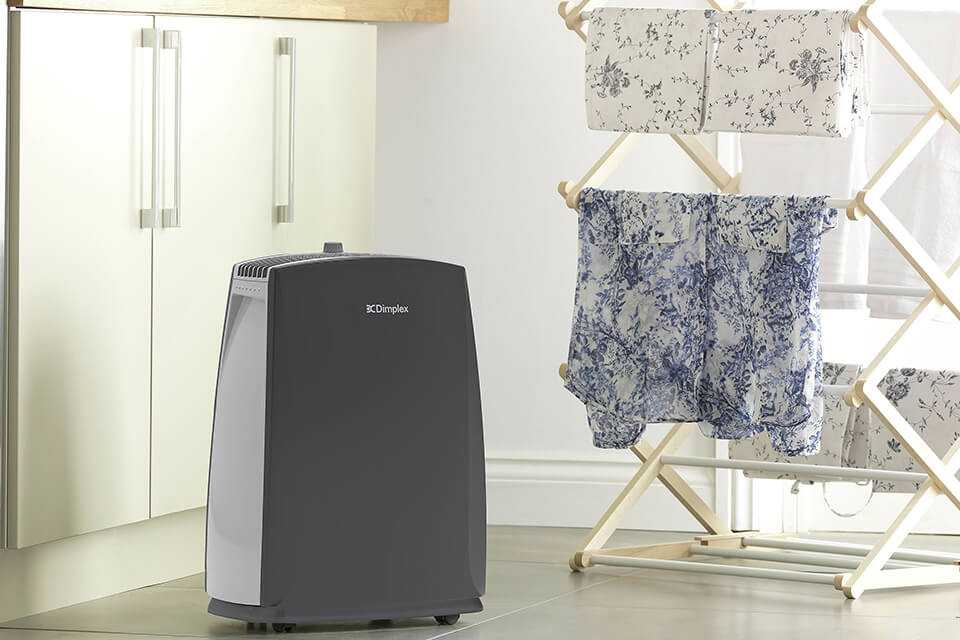 Laundry drying
A dehumidifier with a laundry mode will draw wetness away from your clothes so that they dry more quickly. This is especially useful in the winter months when it's often too cold to hang clothes outside.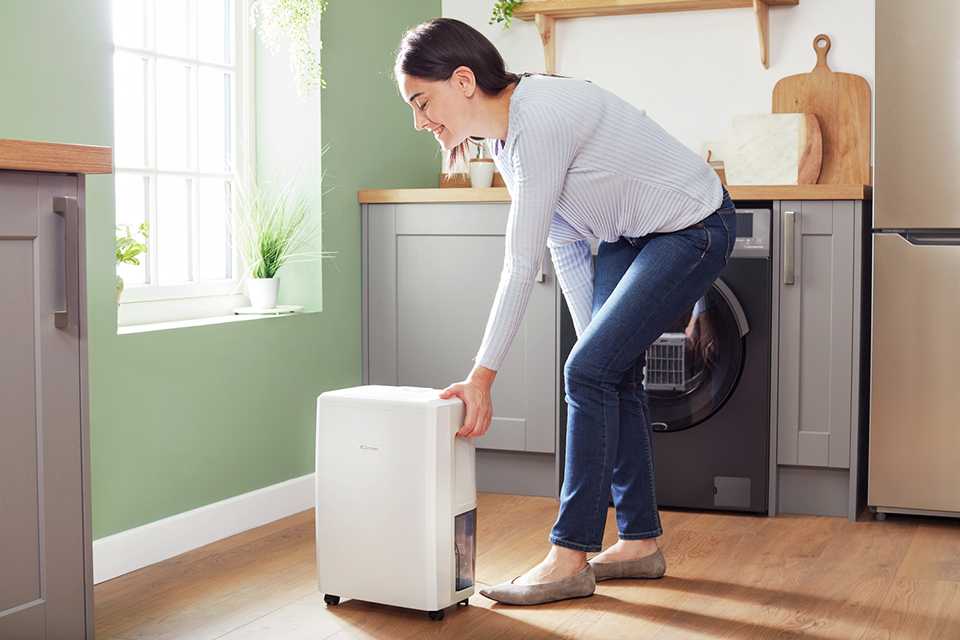 Low temperature operation
Using a dehumidifier in a cold environment such as a basement or garage requires frost control. This feature prevents ice from building up inside the machine, which can cause the dehumidifier to lose performance or shut down.
Choosing the best dehumidifier for your home
What size dehumidifier do I need?
The size of dehumidifier you'll need is dependent on how large and damp the space is you want to dehumidify. Typically, a space with moderate humidity will require a machine that extracts around 10 to 20 litres a day. For smaller spaces like laundry rooms, wardrobes and cupboards, a low-capacity dehumidifier will suffice.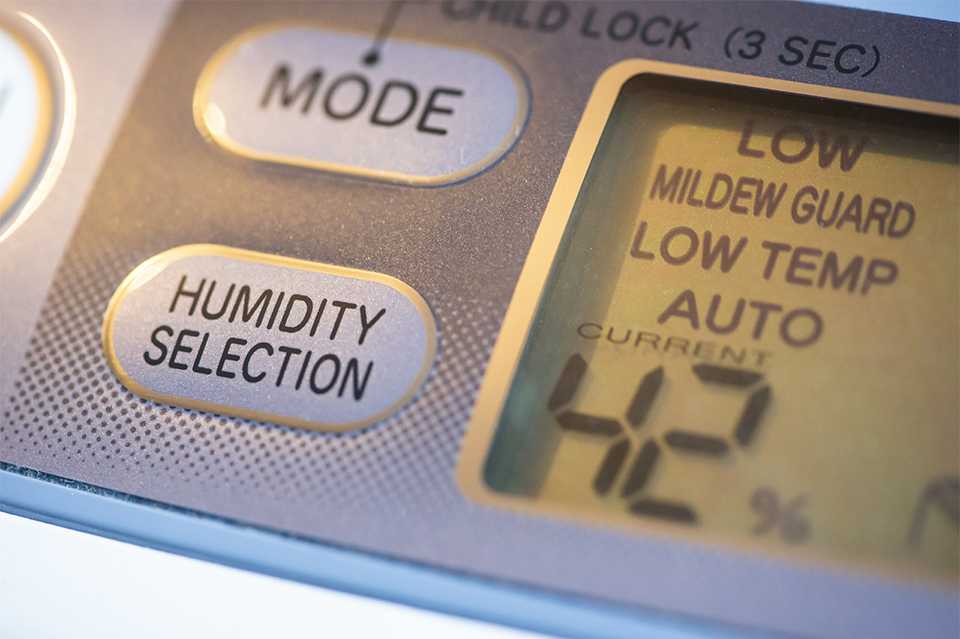 How much does a dehumidifier cost to run?
The cost to run a dehumidifier varies depending on its energy rating, size and usage. Some models are more energy efficient than others, providing the same amount of dehumidification while using less electricity.
Are dehumidifiers energy efficient?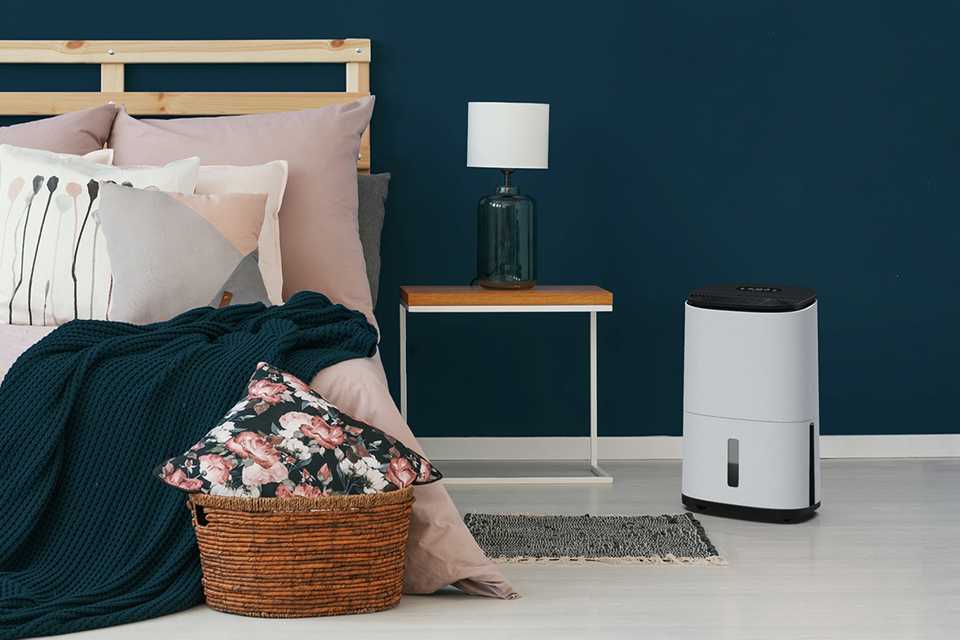 Energy saving benefits of a dehumidifier
Reducing central heating usage to save energy and money can cause damp to build up. Here, a dehumidifier can be of great help as it effectively controls the moisture level in the air whilst also reducing the load on central heating.
Most new models have an auto shut-off feature that lets you use your appliance optimally.
A dehumidifier can also be a cost-efficient way to dry clothes because it draws out the moisture from the air.
You can make your dehumidifier even more energy-efficient by picking the right size for your room and simply keeping up with regular maintenance. Not only will this help your dehumidifier work at its best, but it can also keep your energy bills in check.
These frequently asked questions might help:
More help and inspiration