Running essentials
Sprint towards your fitness goals with treadmills, top tips and handy running kit.
Choose the best treadmill for you
For the running beginner:
A basic model will be fine if you're just starting out and will only be using it for walking or short jogs. Some may be non-motorised; you power them yourself by moving, meaning you dictate the speed. However, most will have a motor but they just won't have many settings or features.
Shop all treadmills for running beginners
For the casual runner:
If you already run every so often, and want a treadmill to motivate you as well as improving your fitness and running ability, you should consider a mid-range model. These are motorised, allowing you to adjust the incline and speed, while offering additional programmes and features to keep you on track.
Shop all treadmills for casual runners
For the serious runner:
If you run frequently and will be using your treadmill for long-distance running or sprints, it's better to go with a top range model. These will provide you with more programmes to help tailor your workout, allow you to run faster and have larger decks and motors so you can train harder and for longer too.
Shop all treadmills for serious runners
Alice Liveing's front runner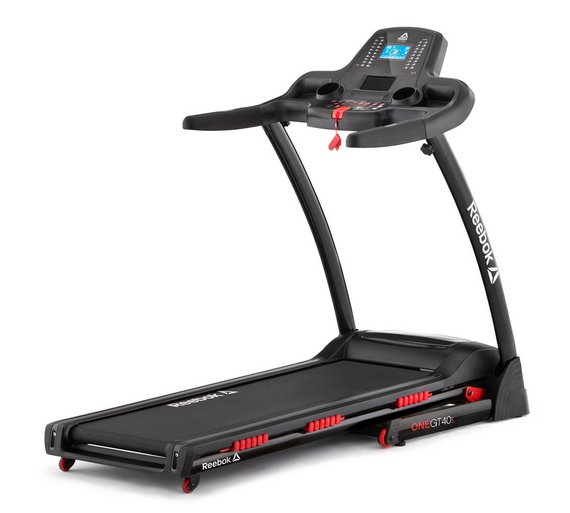 Reebok One GT40S Treadmill
The Reebok One GT40s treadmill with integrated ONE Series cushioning is a must-have for any fitness fanatic. With no compromise on features, the GT40s offers the perfect way to get fit in the comfort of your home.
Outdoor running accessories
More health and fitness inspiration