Elliptical training
Cross exercise off your to-do list with elliptical and cross trainers.
Choose the right cross trainer for you
For fitness newbies:
If you're new to fitness, and just need something simple to use at home, a basic model is right for you. They include all the standard features you need to keep track of your workout, including approximate number of calories burned, speed, time and distance, with some even measuring pulse too. But they won't have any advanced features, or provide a high intensity workout.
Shop all cross trainers for fitness newbies
For everyday fitness goers:
For those of you that already like to keep fit and want a cross trainer to help support your goals, a mid-range model is ideal. They are more advanced than basic models, allowing you to train harder, with more resistance, while also giving you the opportunity to set targets for each workout. They won't be quite as smooth or have as many programmes as the higher-end models though.
Shop all cross trainers for everyday fitness goers
For fitness fanatics:
If you prefer working out at a higher intensity, and are used to cross trainers you find in the gym, it's better to go for an advanced model. They have bigger flywheels for a smoother ride as well as increased stride length, giving you a greater range of motion. You'll also find additional programmes that will challenge you, help you train to specific goals, and keep you motivated throughout your workout.
Shop all cross trainers for fitness fanatics
Alice Liveing's top trainer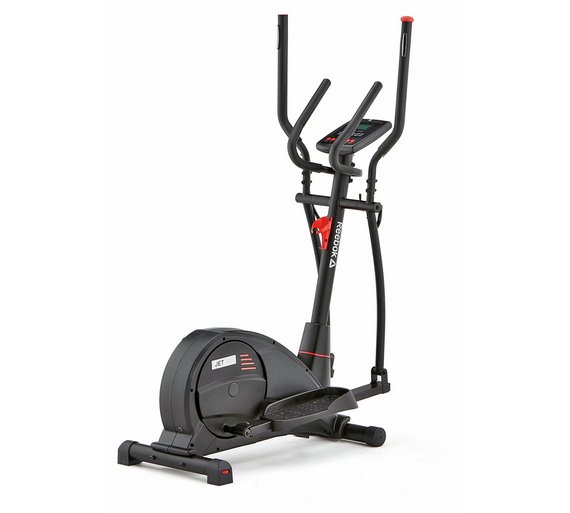 Reebok Jet 100s Cross Trainer
The Reebok Jet 100 Series Cross Trainer is a highly effective piece of cardiovascular equipment which simultaneously works both the upper and lower muscle groups.
More health and fitness inspiration