Exercise bikes &
cycling accessories
Gear up for a new you with indoor and outdoor cycling essentials.
Choose the best exercise bike for you
For fitness newbies:
If you're new to fitness and just want a piece of equipment to start you on your journey, a basic exercise bike should be fine. These will measure simple things like speed, distance, time and calories burned, but are unlikely to have any additional features or programmes.
Shop all exercise bikes for fitness newbies
For everyday fitness goers:
If you exercise regularly already and are looking for a good piece of equipment to supplement your workouts at home, a mid-range exercise bike is probably best for you. These will have more features than basic models, like heart rate monitoring and electronic resistance setting, but won't offer you the same range of advanced programmes and workouts that higher end models will.
Shop all exercise bikes for everyday fitness goers
For fitness fanatics:
If you're serious about your fitness, and prefer higher intensity workouts, go for a top-end, professional model with bigger flywheels. These will provide you with a smoother ride and allow you to train harder. And with more programmes, you can be challenged and stay motivated, helping you on your way to achieve different goals.
Shop all exercise bikes for fitness fanatics
Alice Liveing's pick of the bikes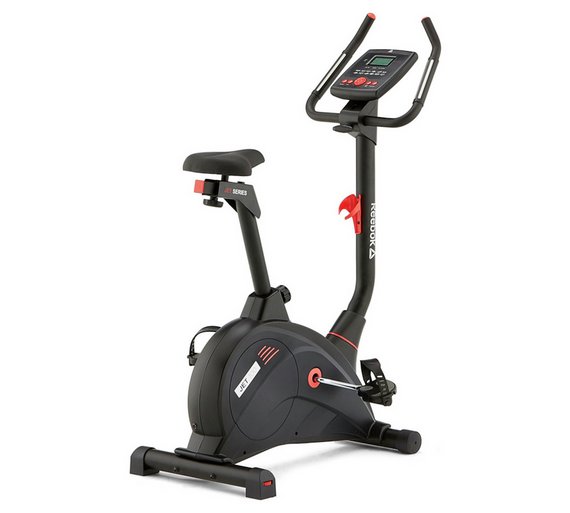 Reebok Jet 100s Bike
The Reebok Jet 100 boasts a comprehensive feature set which covers everything you could possibly need from an exercise bike for your at-home workouts.
More health and fitness inspiration