Choosing the right maps for your sat nav
Each GPS sat nav comes with a selection of maps, either pre-installed or ready to download.
Not all sat navs have a large storage memory, so maps may need to be downloaded when you need them. Additional maps are usually available for a small fee.
Updates for your sat nav
Most sat navs come with free lifetime map updates. Updates can be downloaded from the manufacturer's website and installed via a computer, or direct to the sat nav if it's Wi-Fi compatible.
What are truck sat navs?
Truck sat navs are different because they take the length, width, height and weight of your vehicle into account when planning your journey.
This will help you avoid low bridges and restricted roads. They can also help you to find places where you can park your vehicle overnight.
Shop all truck sat navs
Essential sat nav features
Bluetooth
Connecting your phone to your sat nav gives you access to live traffic updates and other information, like Tripadvisor reviews. Plus you can make hands-free phone calls.
Wi-Fi
Wi-Fi allows you to download maps without a USB cable or removing a memory card. You can also download maps from any Wi-Fi hotspot on your journey.
Shop sat navs with Wi-Fi
Screen size
Sizes from 4 - 8.9 inches are available. Larger screens are easier to read and have more room to use the touchscreen, but take up more space. When not in use you should protect the screen with a sat nav case.
Shop sat nav cases
Battery life
Sat navs are usually powered by a cable that plugs into the cigarette lighter in your car. They can run on a battery, but only for a couple of hours.
Shop sat nav chargers
Storage
Many sat navs have space for an additional memory card, which will give you more space to store maps and information. Extra is particularly useful if your sat nav includes a dash cam.
Mounting your sat nav
Sat navs can be mounted to your windscreen or a dashboard using a suction cup, or be clipped to one of your air vents.
Shop sat nav mounts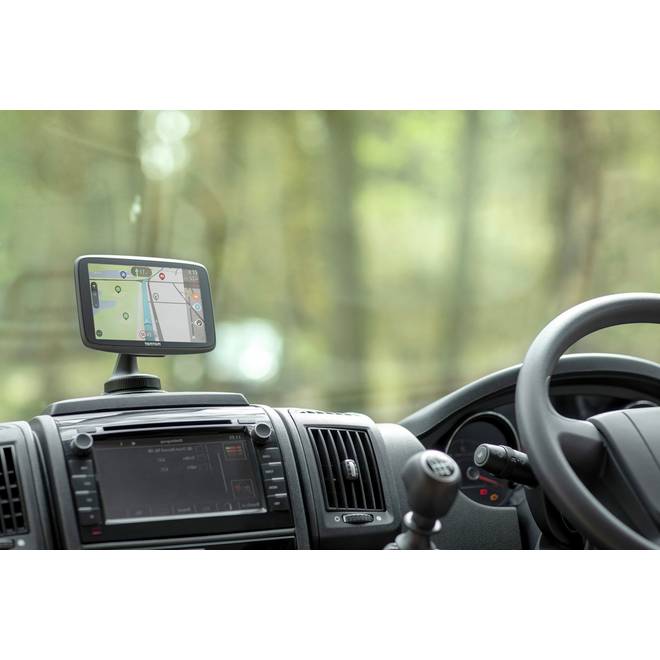 Use now, Pay later with Argos Card
Representative 29.9% APR Variable.
Credit subject to status. T&Cs apply.
KEEP ON ENJOYING
When faults and accidents happen, it can be an expensive hassle to get a repair or replacement. With Argos Care insurance, you can have peace of mind if the unexpected happens.
Argos monthly care, Breakdown Care, Jewellery & Watch Care and Replacement Care are provided by Domestic & General Insurance PLC. Argos Furniture Care is provided by Acasta European Insurance Company Limited and administered by Castelan limited.