There are three colours of gold; yellow, white and rose. Pure gold is often mixed with harder metals to form a more durable alloy.
Pros
High carat gold won't tarnish easily.
It's malleable, allowing for intricate jewellery designs.
Cons
High carat gold is prone to scratches and scuffs.
Alloys may contain nickel which some wearers are sensitive to.
Yellow gold
The 'typical' gold colour, it has a rich yellow tone. It's often mixed with copper and zinc to create strong alloys.
White gold
Yellow gold is combined with white metals to create this cheaper alternative
to platinum.
Shop white gold jewellery
Rose gold
Yellow gold is mixed with copper to create a blush colour. It's considered a more durable alloy than yellow or white gold.
Shop rose gold jewellery
Pure silver is soft and prone to scratches so is often combined with a small proportion of a harder metal, usually copper, to create the alloy sterling silver.
Pros
Bright white colour and high shine.
Generally a less expensive precious metal.
Cons
Can tarnish or develop dark coating.
Can scratch or scuff, although more durable than pure silver.
Naturally white, platinum is rarer than gold and often used in a near pure form.
Pros
It's hypoallergenic.
It's very durable and resists tarnish.
Cons
It's more expensive than gold or silver.
Relatively rare, it's available in fewer designs.
Titanium
Very strong, lightweight and durable, its grey colouring makes it a popular choice for men's jewellery.
Shop titanium jewellery
Surgical stainless steel
Versatile and inexpensive, stainless steel is a popular choice for fashion and body jewellery.

INARA®
The Inara collection combines high-tech ceramic, plated with Gold and Rhodium to bring a new level of choice and affordability. Ceramic is well suited to jewellery production because of its smooth feel, light weight, scratch resistance and overall durability.
Shop the collection
Metal plating
Plating is where jewellery is coated with a thin layer of a precious metal
to create the look of solid gold, silver or platinum. Plated jewellery is less
expensive but more prone to tarnishing or chipping.
Shop plated jewellery
What is hypoallergenic jewellery?
Some people are sensitive to nickel and copper so look for hypoallergenic jewellery. These are usually made from pure metals such as platinum and titanium. Surgical steel, sterling silver, and high carat yellow gold jewellery contain a very small amount of nickel or copper so can also be considered hypoallergenic.
Best metals for piercings
It's important to consider material when purchasing body jewellery because some metals are more suitable for sensitive piercings.
Unhealed piercings
If your piercing has not yet fully healed stick with surgical stainless steel body jewellery. If you know you have a metal allergy, avoid this metal in your unhealed body piercing.
Inspired jewellery ideas
Treating yourself or looking for a gift? Take a look at our beautiful jewellery collections.
Revere
Give that special someone a gift from the heart. Revere is here for you.
Shop Revere
State of Mine
We give you the quality to wear your body jewellery with confidence.
Shop State of Mine
Moon & Back
Memories are best when they're shared, like our jewellery.
Shop Moon & Back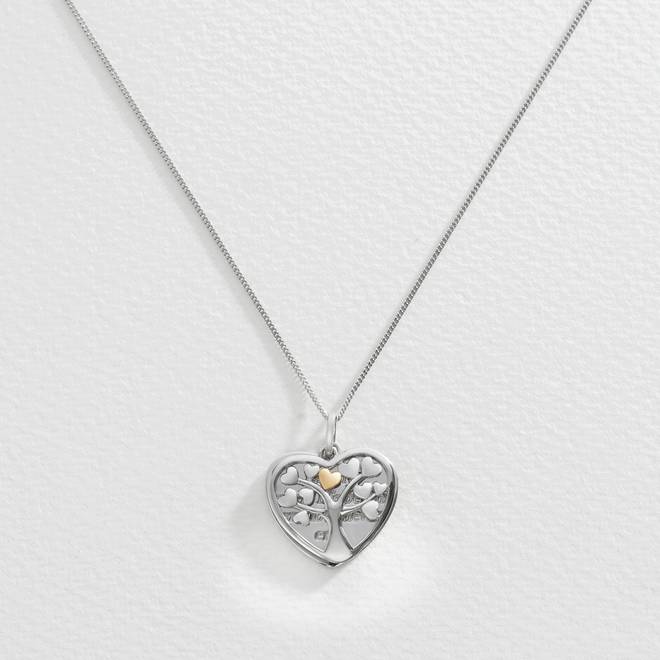 Get the Perfect Accessory
Spread the cost with the Argos Card.
Representative 29.9% APR Variable.
Credit subject to status. T&Cs apply.
KEEP ON ENJOYING
When faults and accidents happen, it can be an expensive hassle to get a repair or replacement. With Argos Care insurance, you can have peace of mind if the unexpected happens.
Argos monthly care, Breakdown Care, Jewellery & Watch Care and Replacement Care are provided by Domestic & General Insurance PLC. Argos Furniture Care is provided by Acasta European Insurance Company Limited and administered by Castelan limited.