Find the level of firmness that's right for you
We offer 4 levels of mattress firmness. Your preferred sleep position can indicate the level of firmness you should choose. Let's go through the different levels.
SIDE SLEEPERS
We recommend: Medium-soft mattresses
Softer mattresses let your body sink into them, contouring around your hip, shoulder and arm while you sleep.
Shop medium-soft mattresses
BACK SLEEPERS
We recommend: Medium mattresses
You'll find most firmness levels comfortable as your weight is evenly distributed - but medium is a safe bet.
Shop medium mattresses
STOMACH SLEEPERS
We recommend: Medium-firm & firm mattresses
A firmer mattress will prevent your hips from sinking lower than your shoulders, keeping your spine better aligned.
Shop medium-firm/firm mattresses
Weight is a factor
As a general rule of thumb, the heavier you are the firmer your mattress should be to give the support you need while you sleep.
Sharing with a partner?
Finding a mattress that suits two sleeping styles can be a challenge. A safe bet would be a medium firmness pocket sprung mattress - avoid open coil styles
Shop pocket sprung mattresses
Suffer with back pain?
Firmer mattresses usually offer the most comfort. Orthopaedic mattresses are designed with this in mind and offer zoned support to pressure points when you lie on your back to minimise aches and pains.
Shop orthopaedic mattresses
Wrong Mattress?
Don't lose any sleep over it
Argos Home wants you to get a great night's sleep, and because choosing a mattress shouldn't keep you up all night we're offering a 100 night comfort promise. So if you're not sleeping soundly on your new mattress, you can exchange it within the first 100 days.
LEARN MORE
Mattress types
They differ in support level, durability and cost but all can offer a comfortable sleep. To help you choose, here are the main benefits and considerations for each;
Turning your mattress
We recommend you rotate your mattress 180 degrees (on the same side) every 3 - 6 months to increase its life. If you have a double sided mattress you can also flip it over every year.
Double sided mattresses
A double sided mattress has comfort layers on both sides. This means you can get use out of both sides of the mattress to increase its longevity.
Shop double-sided mattresses
Using a mattress protector
We recommend you use a mattress protector from day one to keep your mattress in top condition and extend its life.
Shop mattress protectors
Mattress sizes
All our bed and mattress sizes match up - a double mattress will always fit a double bed. But if you're buying for an older bed, there's a chance they might not. Double-check the measurements with our chart.
Other considerations
A few extra hints and tips for finding the right mattress.
Do you suffer from allergies?
Specially designed hypoallergenic mattresses are considered best for allergy sufferers.
Hypoallergenic mattresses
Highest rated & reviewed
Don't just take our word for it - see what other sleepy head customers make of our big brand mattresses.
Top rated mattresses
Shop by brand
Find out more about big mattress names.
Getting it home
Services and advice on getting your new mattress home.
Recycle your old mattress
For just £20, we can take away your old mattress when we deliver your new one. We'll send you a recycling bag to place over it before we take it away and dispose of it responsibly.
Find out more
Rolled mattresses
Some mattresses are compressed, rolled and packaged, so you can easily take them home from a store. They return to their original size and shape once opened.
Rolled mattresses
In a hurry?
Most of our mattresses are available with standard delivery within 5 days. If you need it quick check out our mattresses available with same day Fast Track delivery.
Fast Track mattresses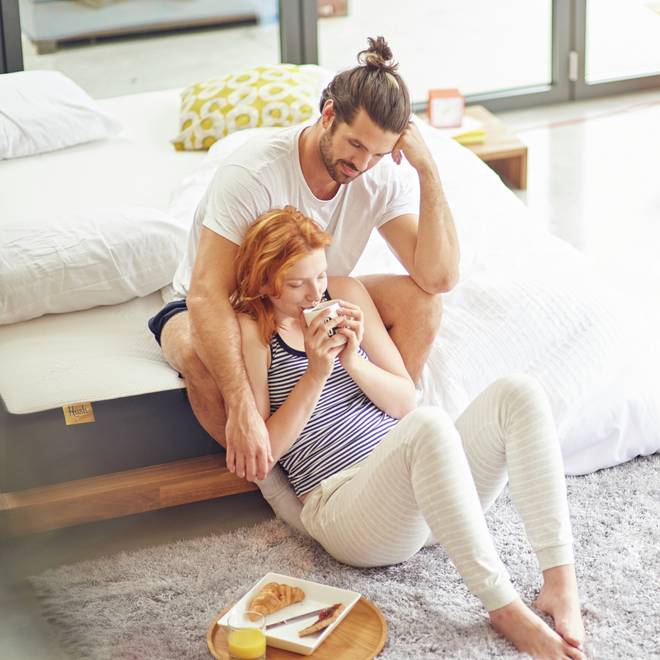 Get the perfect sleep
Spread the cost with the Argos Card.
Representative 29.9% APR Variable.
Credit subject to status. T&Cs apply.
KEEP ON ENJOYING
When faults and accidents happen, it can be an expensive hassle to get a repair or replacement. With Argos Care insurance, you can have peace of mind if the unexpected happens.
Argos monthly care, Breakdown Care, Jewellery & Watch Care and Replacement Care are provided by Domestic & General Insurance PLC. Argos Furniture Care is provided by Acasta European Insurance Company Limited and administered by Castelan limited.