YOUR GUIDE TO BUYING A CROSS TRAINER
Whether you're an exercise newbie or full-time fitness fanatic,
we'll help you find the right cross trainer for your workout needs.
Cross trainers provide a full body workout, working your upper and lower body simultaneously. And if you just use your legs to power the machine (no arms), you can engage your core for some tummy toning too. Because you're using so many muscles at once, they're great calorie-burners. Ramp up the intensity enough and you may even burn more calories than you would running or cycling. Result! And last but not least, they're low impact (if any impact at all) so they don't put any stress on your joints making them particularly good if you have knee-troubles.
CHOOSE THE BEST CROSS TRAINER FOR YOU
Type
Best for...
Number of workout programmes
The more programmes, the more varied and challenging your workouts can be.
Flywheel weight (kg)
Heavier flywheels allow for smoother pedaling and greater resistance.
Stride length (inches)
Longer stride lengths give you greater range of movement.
Mp3 connectivity?
Max user weight (kg)
Entry level cross trainers
Workout newbies
Ranges between 0 and 12
Ranges between
2 and 6
Ranges between 11 and 13
No
Ranges between 100 and 120
Mid-range cross trainers
Workout newbies and casual exercisers
Ranges between 8 and 12
Ranges between
7 and 9
Ranges between 14 and 16
No
Ranges between 115 and 135
Professional level cross trainers
Casual exercisers looking to trade up and serious fitness fanatics
Ranges between 12 and 28
Ranges between
6 and 11
Ranges between 17 and 43
Yes
Ranges between 115 and 140
2 in 1 cross trainers
These double as exercise bikes, offering you the versatility of more than one piece of equipment without having to find space for both.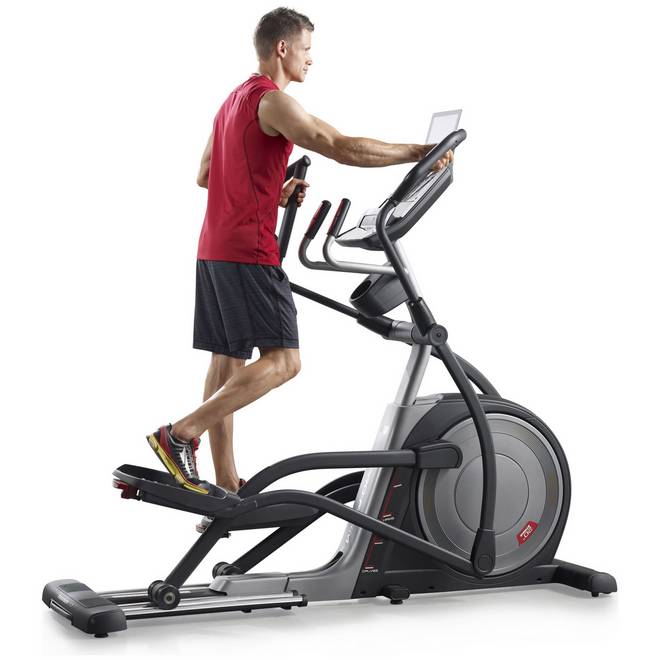 Up to 12 months to pay when you spend £199 or more on selected Fitness Equipment.
You can pay later with the Argos Card.
Representative 29.9% APR variable.
Credit subject to status. T&Cs apply.
KEEP ON ENJOYING
When faults or accidents happen, it can be frustrating, and make your item unsafe to use. On top of that there's the expense of having to buy a replacement. With Argos Care, you can save yourself the hassle and pay nothing for replacements.
Argos monthly care, Breakdown Care, Jewellery & Watch Care and Replacement Care are provided by Domestic & General Insurance PLC. Argos Furniture Care is provided by Acasta European Insurance Company Limited and administered by Castelan limited.