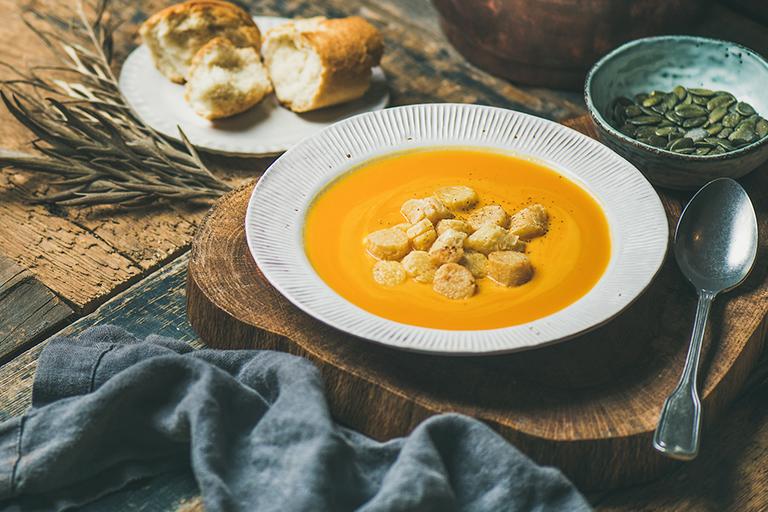 One-pot stews and wholesome casseroles are forecasted, with generous portions straight from a steaming pot in the centre of the dining table. We've got all the kit and recipes you need to create some cosy comfort food this season.
Comfort food kit
Slow cookers
Energy efficient and low maintenance - create one-pot meals without the fuss.
Soup makers
Make fast and easy soup. Boil, cook and blend all your ingredients in one.
Pressure cookers
In a hurry? Whip up hearty dishes in a fraction of the usual cooking time.
Fryers
Fried comfort food is a staple for winter but how healthy you make it is down to your fryer choice.
Oven to tableware
Serve your winter casseroles and pies straight from the oven.
Roasting tins
An essential for a warming family favourite roast. Choose from ceramic, stainless steel or enamel.
Slow cooker meals
What can you cook in a slow cooker?
Crocktober
Make tasty meals to warm up those colder nights. It's time for Crocktober, the Crock-Pot cooking season. Specialists in one-pot cooking, discover Crock-Pot's range of slow cookers.
Stews & casseroles
How to make stews & casseroles
Keep warm from your head to your toes this winter with a comforting casserole or a scrumptious stew. Think a tasty tagine, a flavoursome goulash, a delish cobbler or a tender beef bourguignon.
Easy soup recipes
How to make homemade soup
Keep-it-simple soups, twists on classics and fun flavour combos. Our collection of best-ever soup recipes include bubbling broths, chunky chowders and steaming soups. Second helpings anyone?
Extra essentials
More inspiration
Why buy at Argos?